It went down well with the Sipsmith Quarterly Sipping Service (a subscription service for gin-lovers).  So well that their Lemon Drizzle Gin was snapped up by the high street store Marks and Spencer.  
A gin that tastes remarkably like cake.  Lemon Drizzle Cake.  Watch the stampede.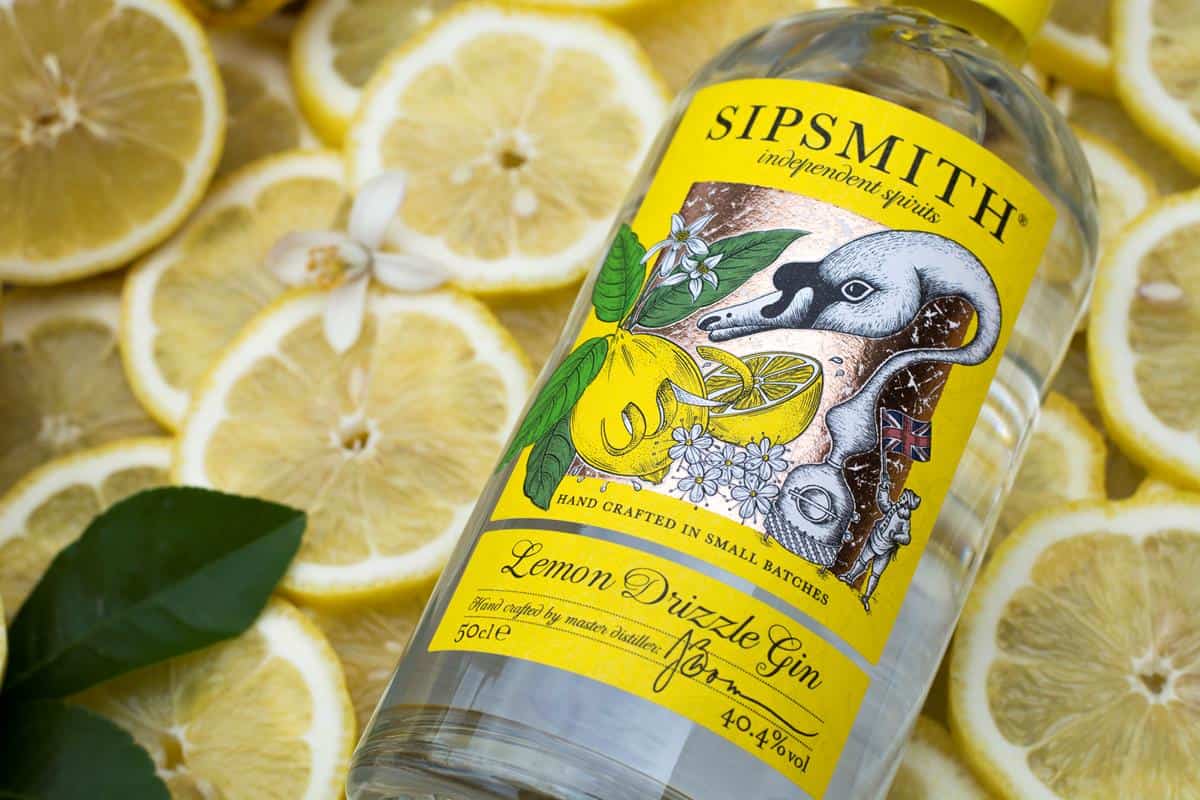 I adore Jared Brown, currently Master Distiller at Sipsmith, and his fabulous partner Anistatia Miller, both former bartenders now authors, curators and so much more.  Take a look at their website Mixellany and you'll soon learn that what these two don't know about alcohol simply isn't worth knowing.  In fact, they grow the lemon verbena used in the LDG.
LDG has been described as a 'glaze of biscuity sweetness on the nose reminiscent of the crisp golden top of a lemon drizzle cake, followed by a fresh, zesty, warming zing and a beautiful liquorice-laced finish'.  Its base is a classic London dry gin, with layers of sweet, sun dried lemon peels and lemon verbena.  I say 'described as' because even I haven't managed to get my hands on a bottle.
I caught up with Jared recently at a cocktail launch at the Shangri-La bar 'Gong' at the Shard, he's my latest YouTube video.
You can buy Sipsmith's Lemon Drizzle Gin exclusively in Marks and Spencer from Sunday 24th September.  A 50cl bottle will be £24.
How to Serve
Before G&T swamped the drinks menu, Tom Collins was the drink to order.  Gin, freshly squeezed lemon juice and a simple syrup, finished with soda.  This LDG makes a good substitution in a Collins homage to G&T.  Here are couple of serving suggestions from the boys at Sipsmith.
Lemon Martini
25ml Lemon Drizzle Gin
10ml Dry Vermouth
Stir over ice, serve in a chilled coupe with a lemon twist (remember to release your twist over the glass or your oil will escape)
Lemon G&T
50ml Lemon Drizzle Gin
Tonic (I always use and recommend Fever Tree)
Serve in a highball filled with plenty of ice and a lemon peel to garnish.