Non alcoholic drinks.  Discuss.  They're getting better, particularly for home drinking, but the range on offer at your local pub may be woefully poor.  That offering of flat pump, sweetened cola, J20 or a lime and soda needs to change.  Thank goodness that if you do want to enjoy mindful drinking at home Belvoir Farm has got your back,  I have tasted a trio of soft drinks, made to look and taste like cocktails and the best thing about it, they're ready-mixed and straight from a bottle.  Finally.  A decent non alcoholic drink that not only looks like a cocktail, it tastes like one.
Thank you Belvoir Farm.  Not just a good alternative.  A great alternative.  Now to find a pub where they think this is a brilliant idea.  I spend as much on an alcoholic drink as I do on a mediocre soft drink.  Depressing.   I get upset and cave in and drink but what I really want is to enjoy a soft drink without getting fleeced in my pocket or on my palate.
I'm a fan of Belvoir Farm, I love their raspberry lemonade and now there are at least three additional flavours to add to my shopping list.
Family company
I like what they do and admire the fact that they've not sold out – the farm is still owned and run by the Manners family.
Cocktails
If you love a Mojito – this is my favourite – you will absolutely adore the Lime and Yuzu Mojito.  It's fabulous and if you fancied it, you could slip in a measure of white rum but that could somewhat defeat the object.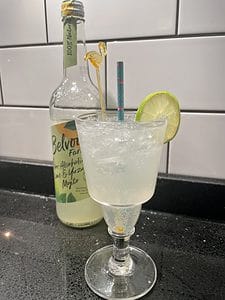 I have to add a disclaimer here … whilst I love their non alcoholic drinks range, I'm not saying I don't like a real drink now and again.  Their ginger beer makes the best Dark & Stormy … something my best boyfriend Toby LP got me into in Barbados.  Disaster then.  Disaster now.
For your non-stop brunch, try the Peach Bellini and getting ready for that night out, taking it's lead from the ever-so popular porn-star martini a non-alcoholic passionfruit martini.  All the fun without the need to reach for the Paracetamol!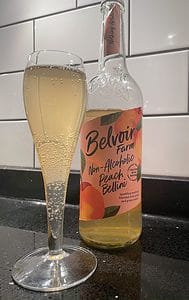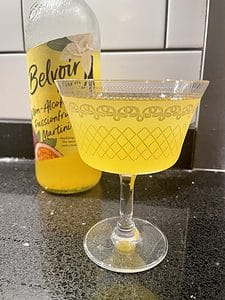 These wonderful products are available in Booth's, Ocado and Sainsbury's.
I'm a fan of Belvoir Farm, read my review of how I become hooked on the raspberry pink lemonade.