February was Robinsons Fruit Drop month – a scheme to encourage us to drink more water by drinking Robinsons squashes.   Did you know that 85% of UK adults reported they drink less than the recommended eight glasses of fluid? Guilty as charged.  Water is bland, and if you want me to drink it, it either has to have another dimension, usually bubbles, or flavour, often cordial.  Squash is for the kids, isn't it?
Robinsons Squashes: No Added Sugar
Well, it's not.  Robinsons have come quite a long way since the squash of my childhood years, and the strong depth of flavour and ingredients is far reaching.   Dietary requirements are also a huge consideration, and since 2015, 95% of their entire range contains no additional sugar.  Just two products have added sugar, and these are the classic Barley Waters.  Squash isn't so bad for your teeth either; the British Dental Association recommends squash as the next best thing after water and milk and if like me, you hate both then it's my number one.
They're even suitable for vegans and vegetarians.  I was sent a crate of squash flavourings to give a whirl, and I'm glad I did I signed up for the trial, it's worth the effort.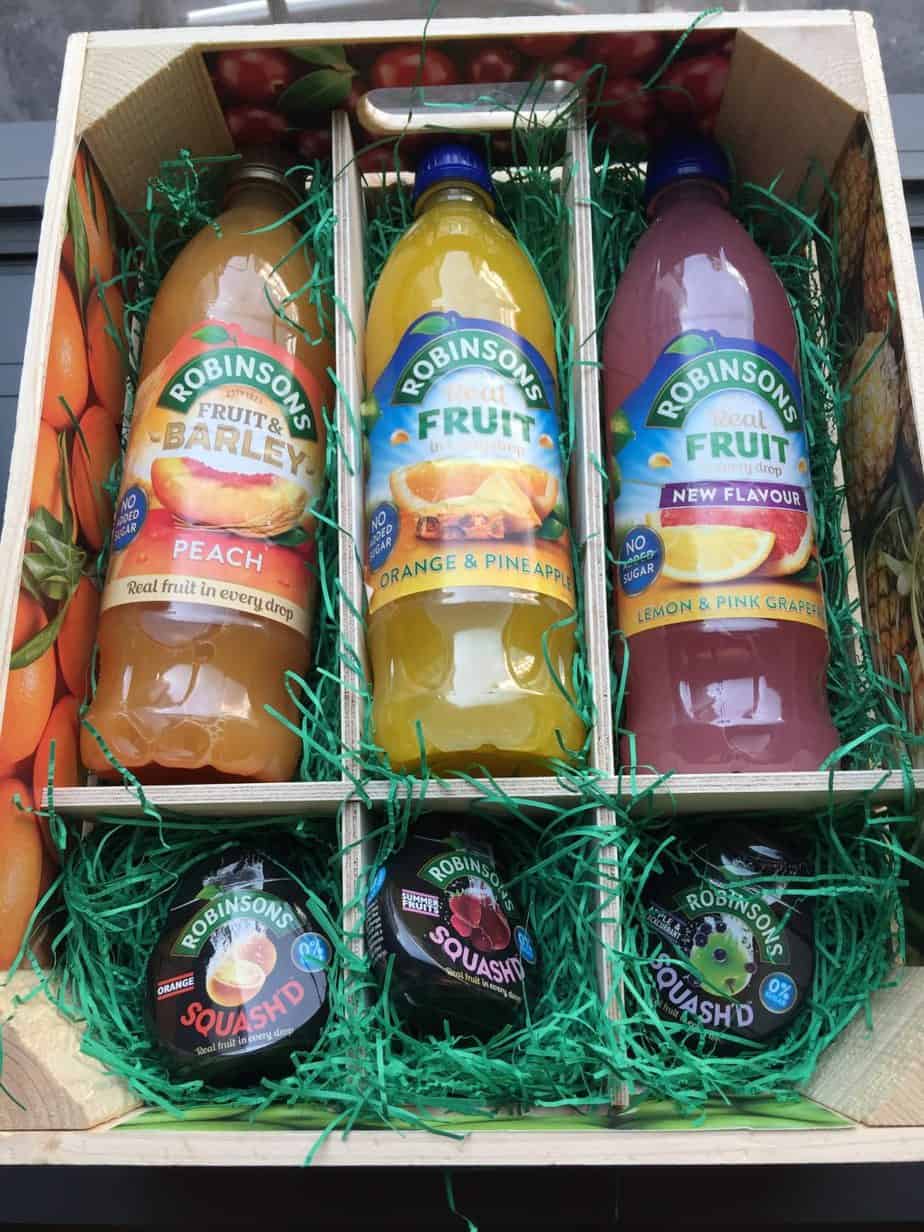 I even bought myself a water bottle to encourage me to drink more at my desk.   And guess what?  I'm drinking at least 2 litres a day.  Something I'd never have done before the trial.  I even took in a bottle to share with colleagues, and it lasted a day.  Here's my colleague Tom with a Robinsons Mocktail, I even made some paraphernalia from our tea stirrers.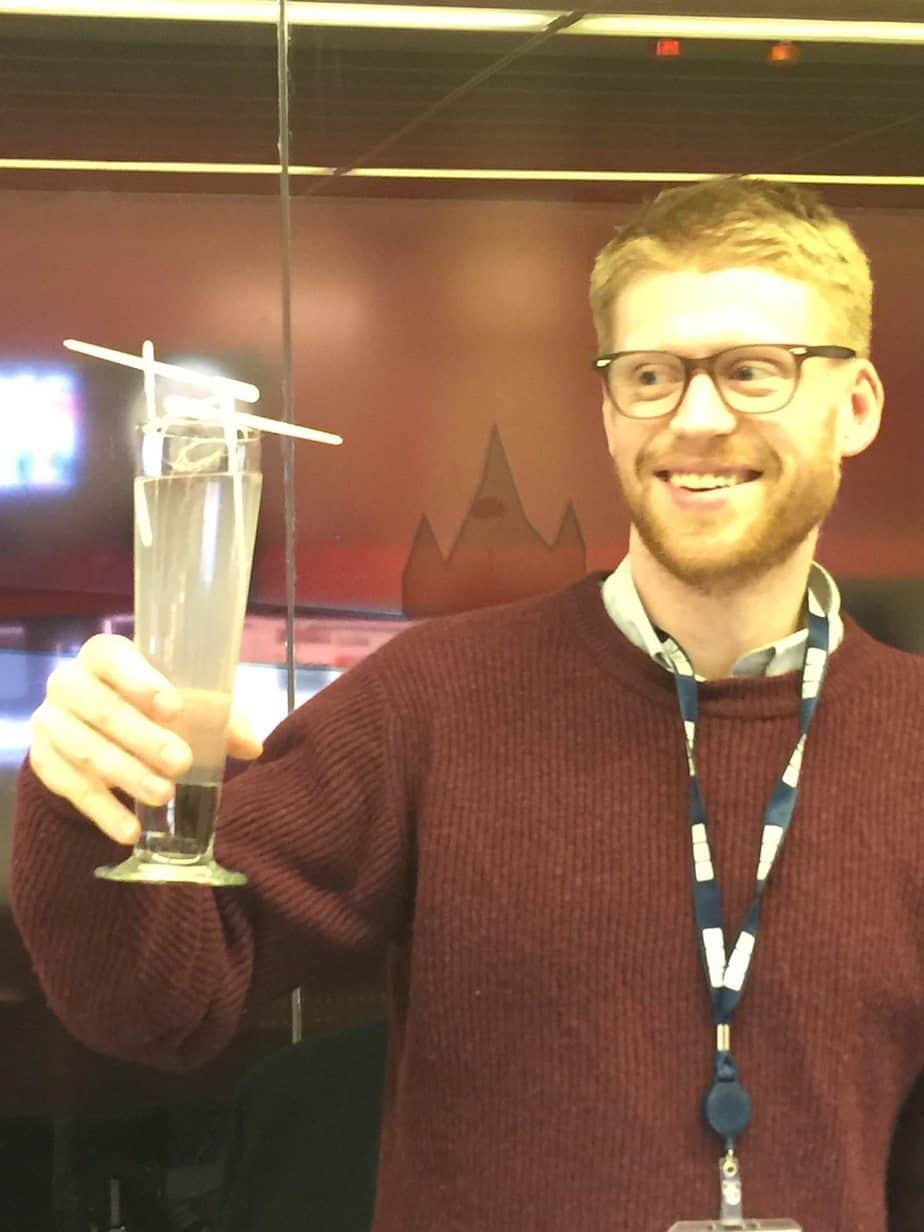 Robinsons Squashes: The Range
Of the three flavours
Peach Fruit and Barley – ripe and fruity peach mixed with a Barley twist
Orange and Pineapple – juicy with the perfect balance of sweet and sour
Lemon and Pink Grapefruit – zesty pink grapefruit with a soft citrus lemon
The latter was a particular favourite.  Sweet, but not teeth-on-edge sweet, this had a distinct taste of lemonade with a hint of sharp grapefruit.  The other flavours were all perfectly fine and I enjoyed them all.
Squash'd are small squeezy, handbag-sized bottles available in 7 fruity flavours.   Depending on your pour, there are 20 servings to help you out wherever you are.  There are 3 calories or less in each 250ml serving.
Orange – intense fruity orange
Apple & Blackcurrant – crisp apple with sweet blackcurrant
Summer Fruits – plummy summery blackcurrant with a hint of strawberry
If you're a tennis fan, you'll know that Robinsons Barley Water is used to refresh thirsty champions and has done since 1934.  In fact, their long established relationship is secured until the year 2020 so you'll continue to see bottles of squash and Barley Water on the court at the AELTC during the Summer months.
You don't have to wait until June to start enjoying Robinsons.  Take a look at their website for more information or grab a bottle next time you shop.