I love a challenge. 'Buy better, live better', ultimately avoiding the supermarket during the month of September. Fine by me. You can choose which part of your weekly shop takes a Supermarket Siesta.   Choose from 11 artisans who sell fresh produce, tea and coffee, sweet treats, fresh flowers, wine and items for pets. Check out the full 'tribe' here.
Of course, I had to stock up on the essentials – loo roll, bin bags, milk. My choice of retailers included a fishmonger and butcher and some flowers with a box of Naked Wines thrown in. I didn't get to sample them because they went for a walkabout from my office after delivery.
Market Porter
Sells meat, cheese, charcuterie and chocolate so a real mix. Their aim is to challenge the mass market and champion independent producers. They find the best small producers and bring them all together in a subscription box service. I had the Family Meat Subscription (£55.00 every two weeks), and it contained enough meat to keep the pickiest meat-lover content. A family free-range chicken, lamb mince, diced lamb, sausages, two packets of rare breed back bacon and four 8oz, 21-day aged native British rump steaks.
The quality of the meat is remarkable, and I was impressed with the packaging and how cold it was on arrival. I'll write a bit more as and when I try the products.
Their cheese offering is pretty impressive too from the cow's milk cheese Black Crowdie to the more traditional Mary Quicke's extra mature cheddar. The Discovery Cheese Selection (£35.00) is a great gift and has five artisan kinds of cheese from across the British Isles.
I mentioned Charcuterie, and there's a lot of British cured meat to choose from, including one of my particular favourites, and that of the Great Taste Judging team, Wild Scottish Venison and Green Peppercorn Salami.
From Seed & Bean to Amelia Rope, the chocolate selection is impressive as well; there are a few which are free from refined sugar and dairy.
I loved that there were no what I call 'runt' portions which are so often the case with a large case of food. All decent sized and packed ready to eat now or freeze. I roasted the chicken, and I froze quite a bit because of work commitments and wastage.
Fish for Thought
Is an online ordering service that delivers all the ingredients you need to make fabulous fish dishes. Whether you're after a little inspiration or just fish portions they can provide products straight from the sea to your door, not flapping, you'll be pleased to read. You choose up to four dishes, from their website, and they send all you need in a well packed, chilled box. A box is available weekly, or every two, four or eight weeks. There's a no-hassle 'pause' facility if you fancy a rest.
So down to the food.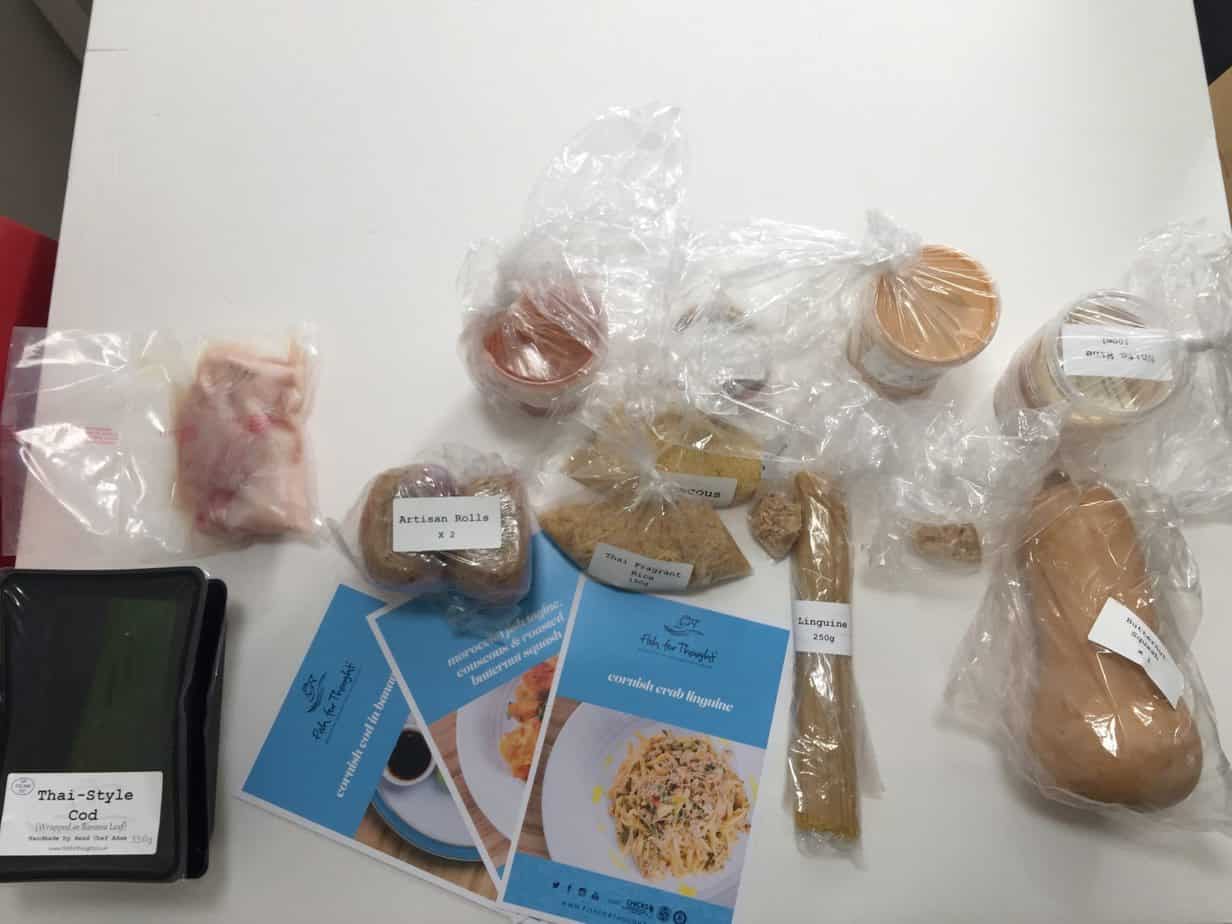 I ordered a weekly seafood recipe box for two people which included.
Lobster Bisque
It came in a regular soup pot and didn't look like anything to write home about but how wrong was I?  It's no ordinary Bisque.  It's a Fish for Thought Bisque which knocked my socks off.  Rich, plenty of depth, a hint of sherry, smacks of thick double cream and the hints of a very very good stock. I served this in two teacups, and we were left wanting more. Not because we weren't full, just because we were greedy and loved the taste.
Cornish Cod in Banana Leaf
Two pieces of Cornish cod were wrapped in an aromatic paste, wrapped in banana leaves (not from Cornwall) and served with a soy ginger and garlic dipping sauce. The fragrant rice was the perfect side dish, and the plate was flavourful and perfectly light.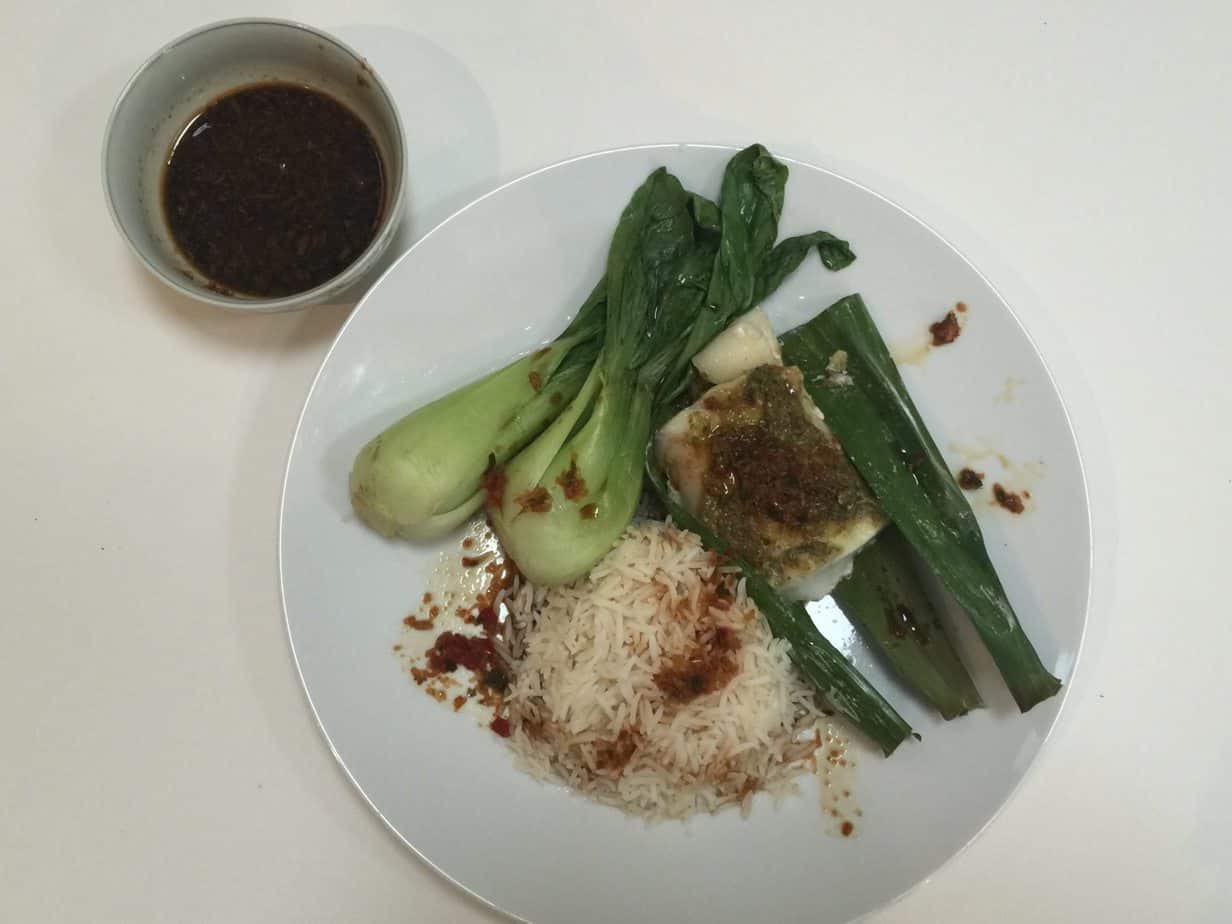 Moroccan Fish Tagine, Couscous & Roasted Butternut Squash
The Tagine came with a soup pot of spiced tomato sauce, a butternut squash and couscous, as well as herbage. The most difficult part was peeling the squash (which the recipe didn't call for, but I don't like the skin) and removing the seeds and dicing so if you can use a knife, carefully, that's the toughest it gets.
Cornish Crab Linguine
The fresh crab dish was a delight. Brown and white crab meat were the stars of this dish, peppered with fresh red chilli, sliced garlic and parsley. Brought together with ribbons of delicious linguine.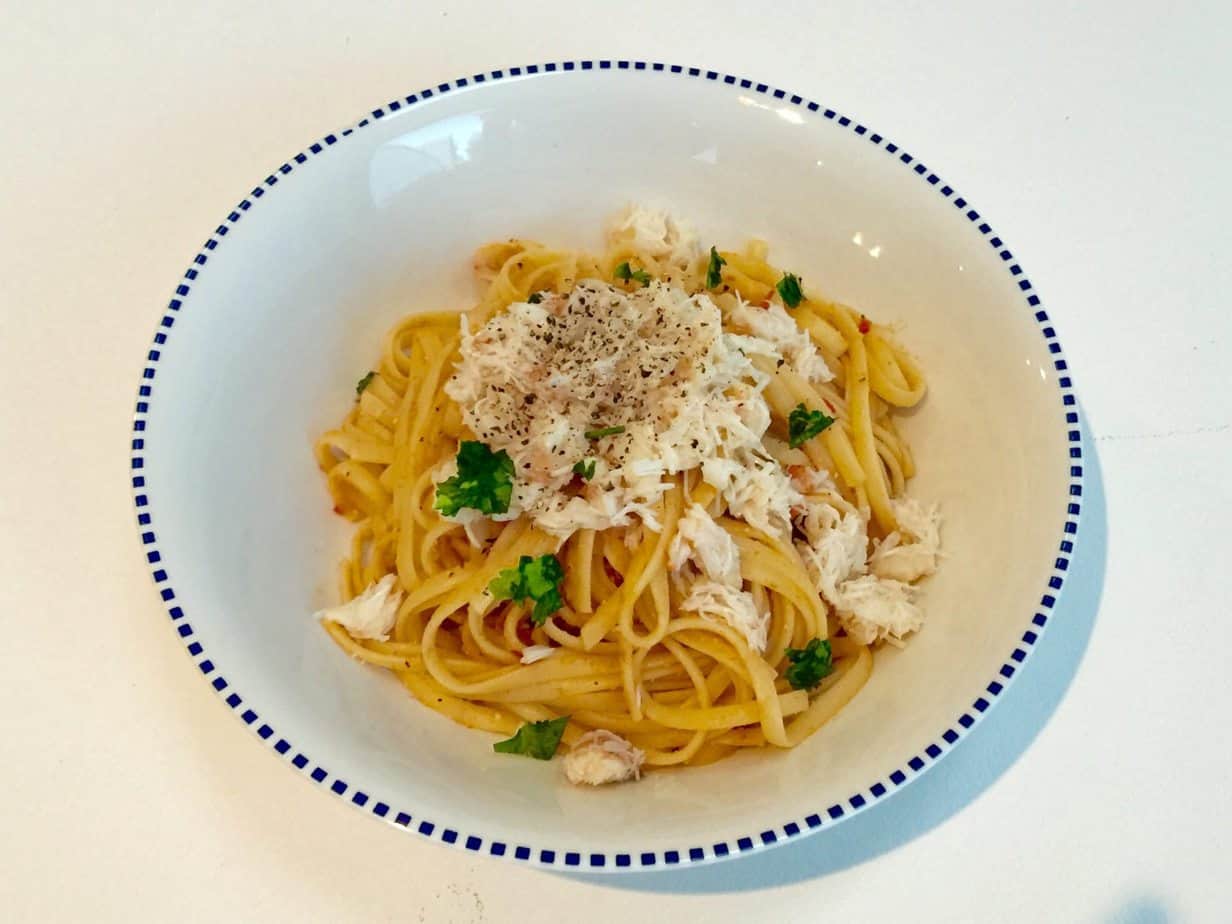 I should say that the portion sizes are totally adequate for two hungry people.
You might think that £36.00 for two meals is a little on the high side, but it's £9 a portion and includes a dated delivery from Cornwall. Recipes change weekly to avoid boredom and repetition.
Obviously, out-of-season fish is either frozen or frozen on the boat, but this apparent from the website.
As I browse their website, you can order a Cornish Lobster for £18.57; you can have it sent live, cooked or cooked, split and cleaned. Fed-ex'd this will cost you £7.95 to mainland UK, but if your first order is over £40, it's free.
Don't take my word for it, go and have a browse on their website. There are plenty of other people who are championing what they're doing.
Would I use them again? Definitely.
I mentioned flowers and a beautiful bunch of carefully picked and packed stems letterbox-ready.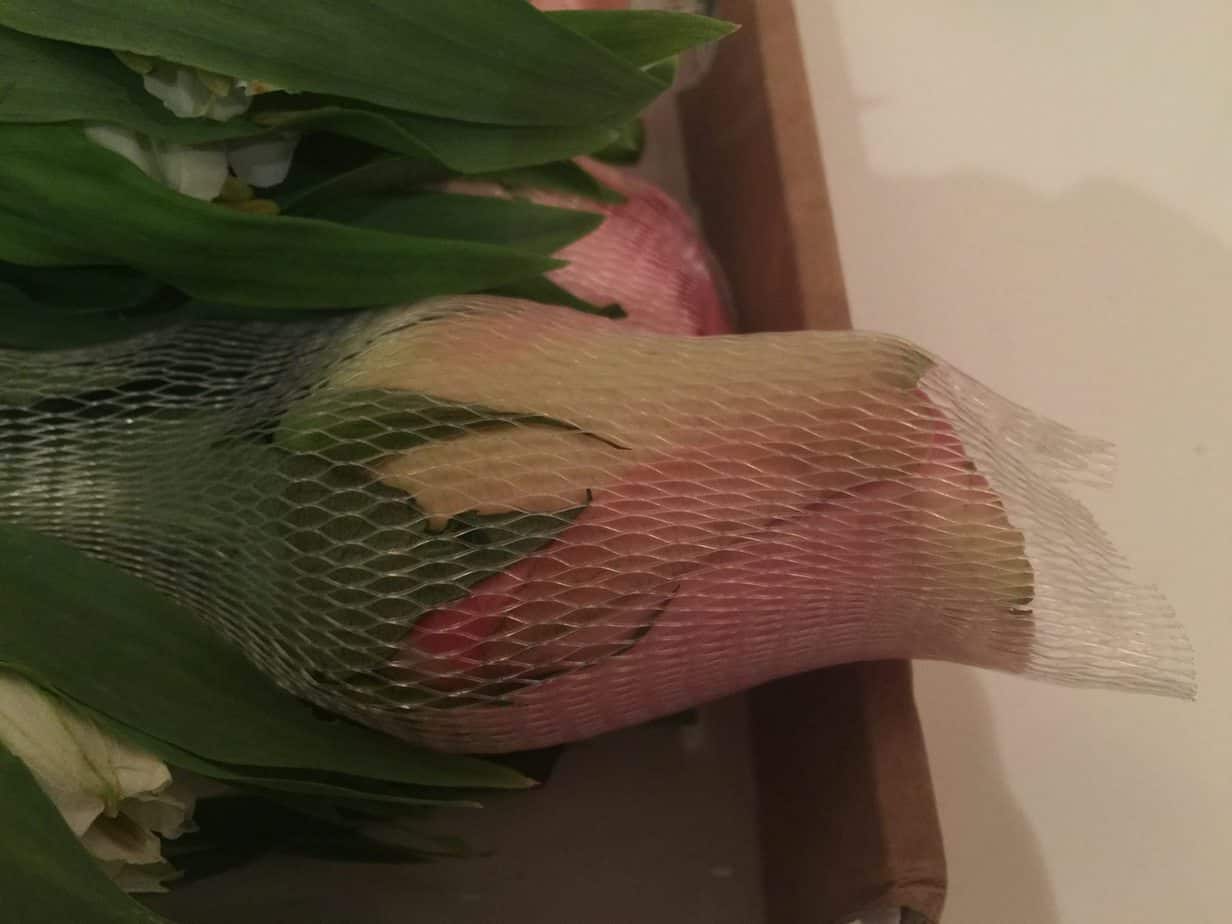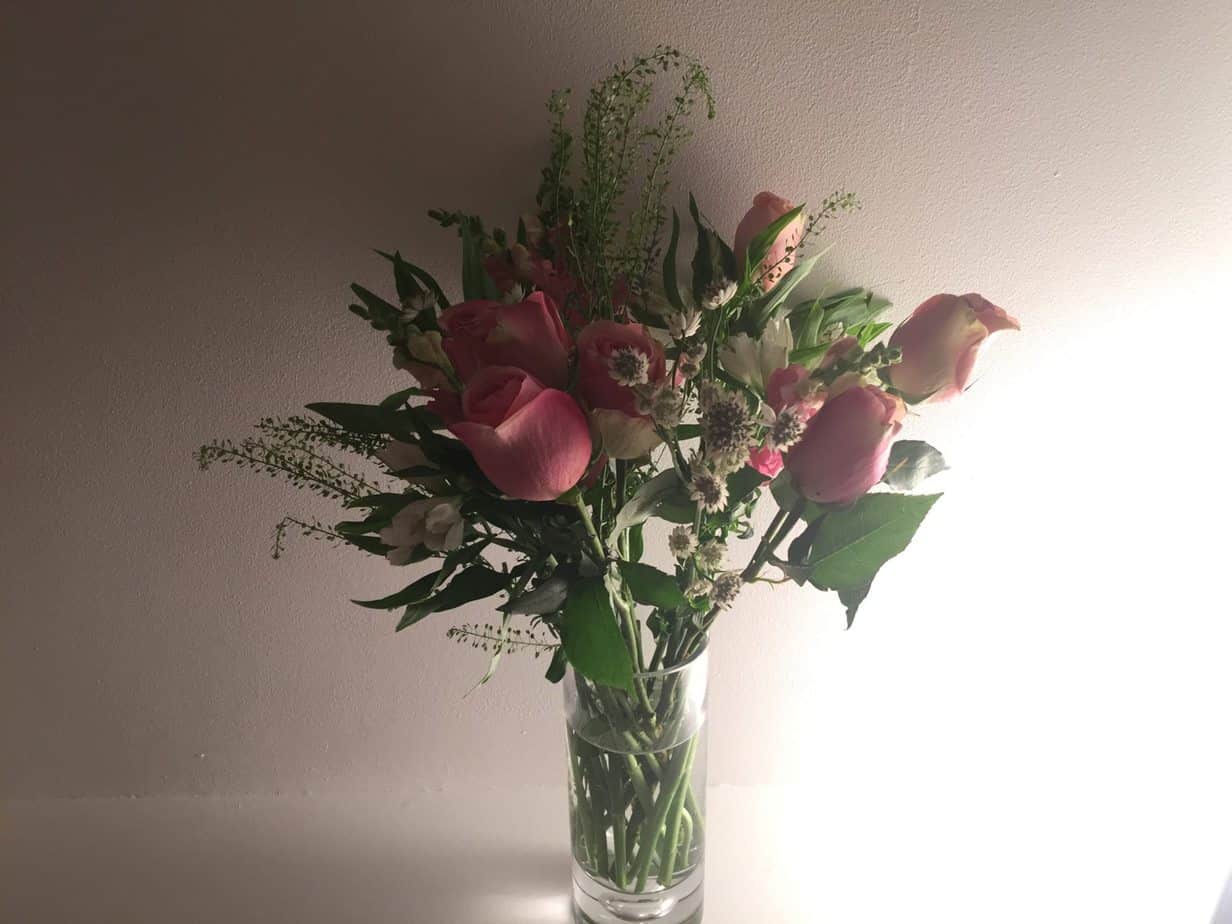 'The Harper', a colour-way of muted pinks and whites and included Alstroemeria, La Belle Rose, Green Bell, Snapdragons and white Astrantia. They've even got hand-tied flowers for those who don't like arranging, hand-tied flowers bouquets are filled with luxury stems and arrive pre-arranged in a presentation gift box. Such a brilliant idea and service. They've even an app to send flowers in seconds. I've bought the exact bunch for my Mother … because I love her. Why not do the same?
Supermarket Siesta will take place annually, and there will be more retailers on board in 2017.