Lisa Osman runs All Hallows Cookery School and Bed & Breakfast in a small village about half an hour from Salisbury.  It's OK if you've not heard of Wimborne St Giles.  I hadn't either.   I'll use any excuse to jump on a train and head out of London.  She's also an approved AGA Cookery School and a perfectionist.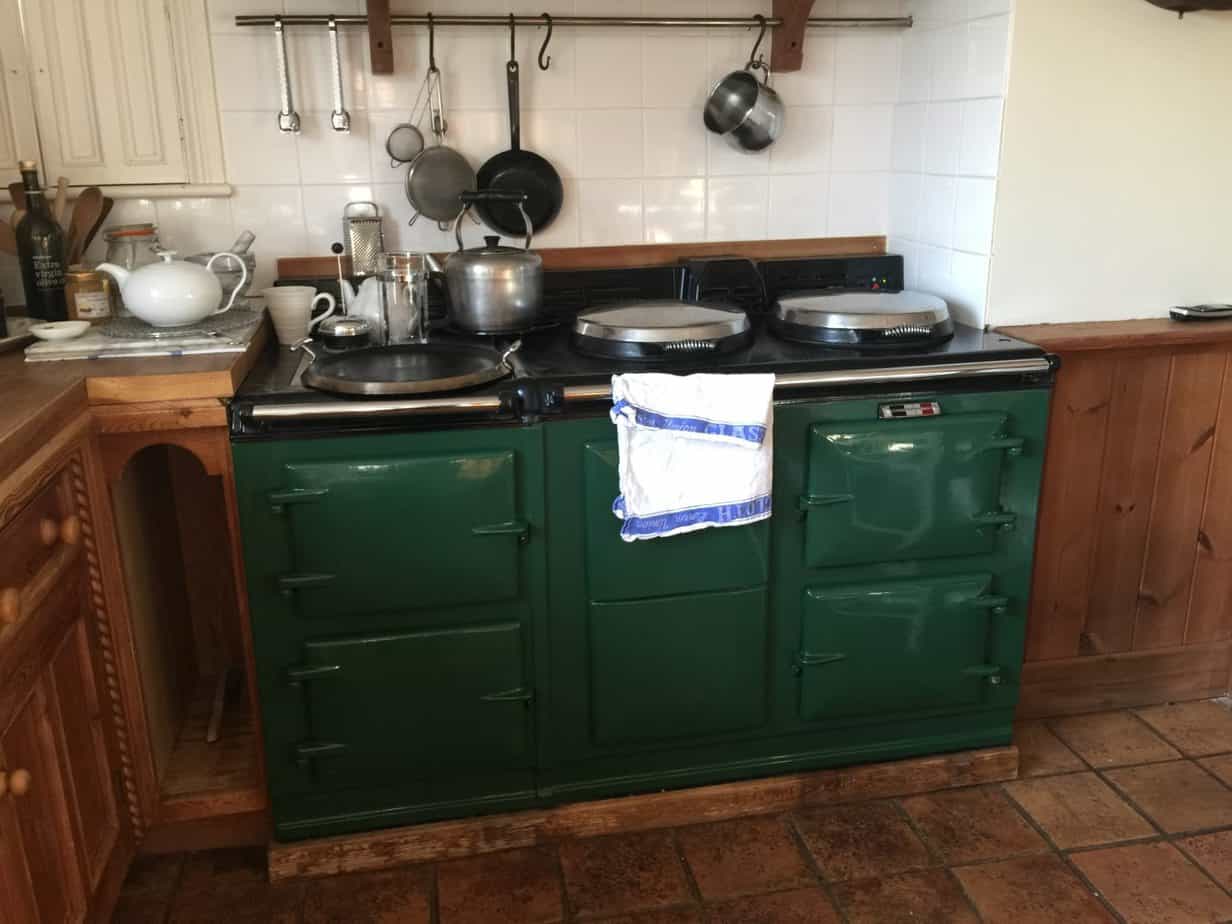 She lives in this beautiful farmhouse, along with her husband Stuart and between them they keep with well-appointed rooms, and she teaches various classes.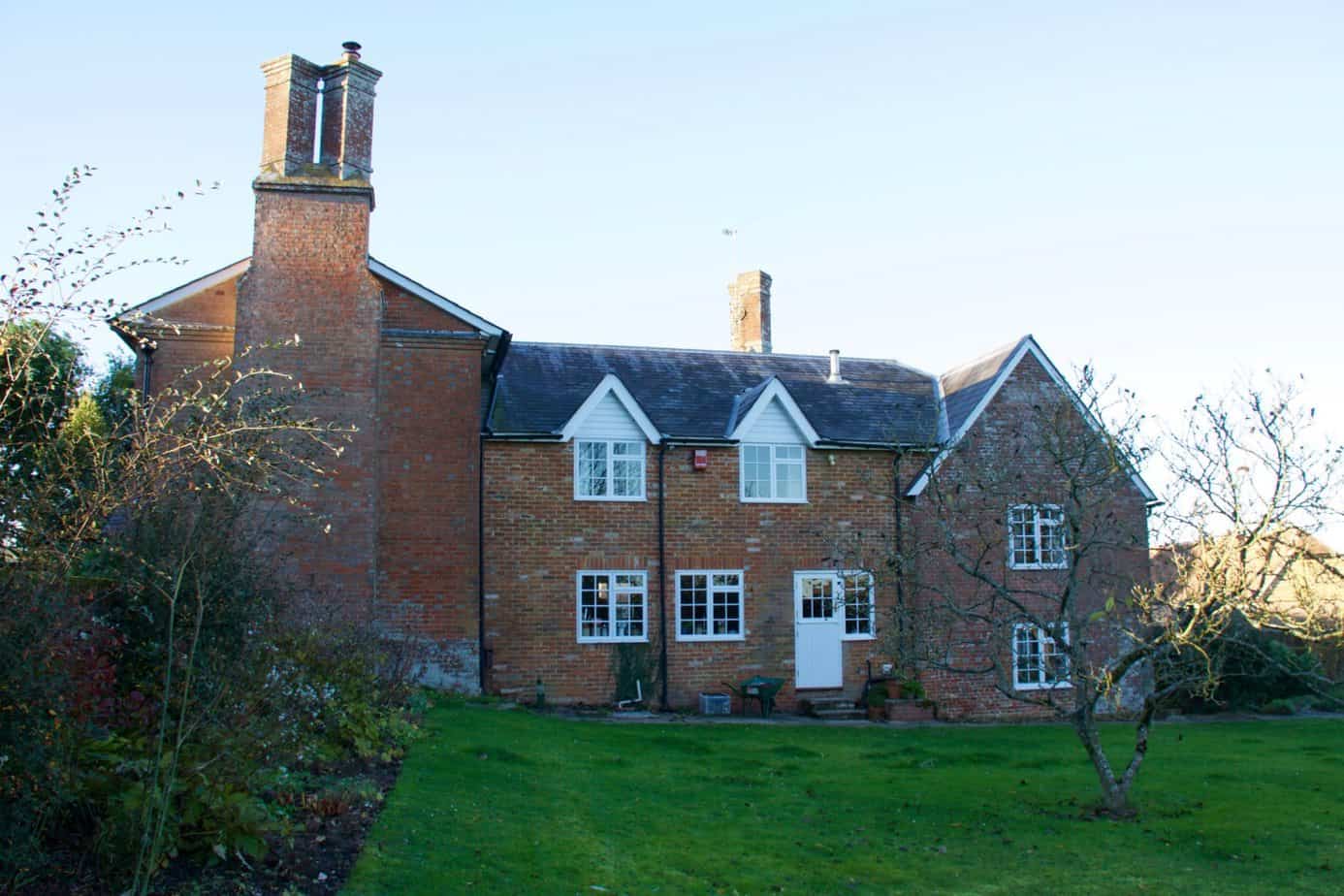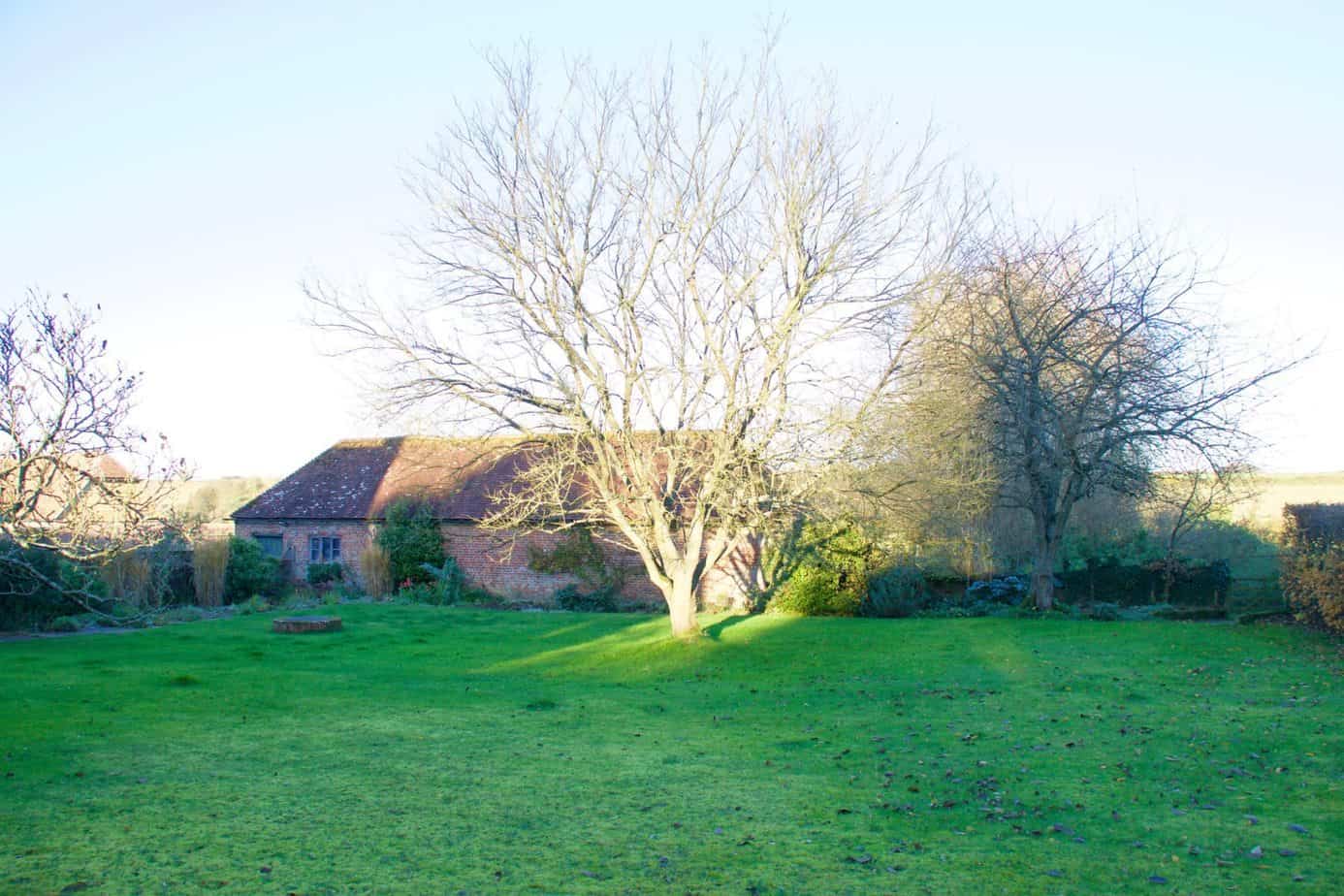 Lisa is an excellent cook and a chef by trade. She's also a well-respected judge on the food circuit which is how I have come to know and love her.
Her kitchen is light and bright and is an excellent space in which to learn.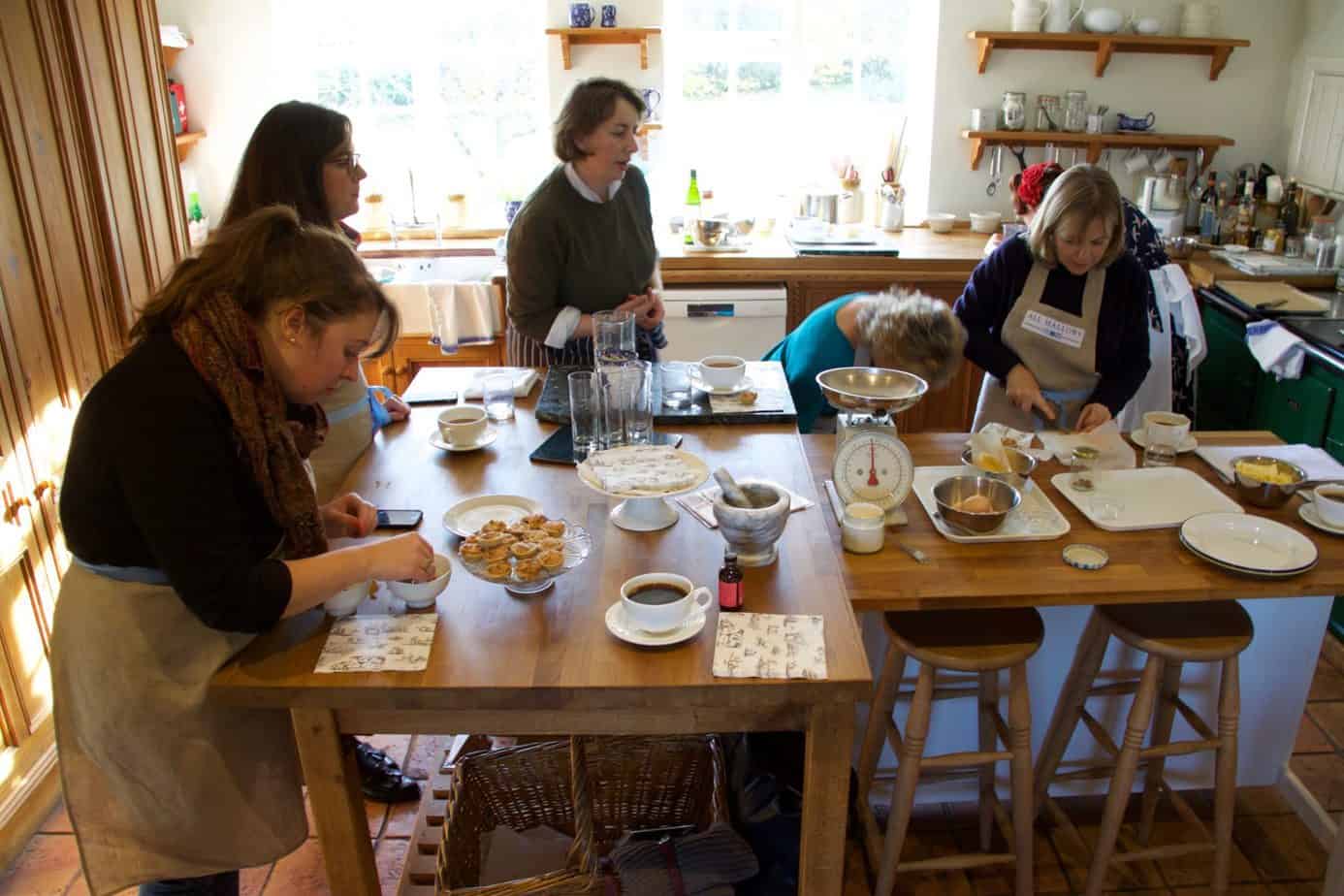 I was invited to take part in a one day course which involved a little pudding making and some floristry.
Pride and Pudding Author, Regula Ysewijn
She'd organised for the author of Pride and Pudding Regula Ysewijn or Miss Foodwise to come over from her home in Belgium to cook from her latest book.
It takes a look at the History of British Puddings from boiled and steamed to milk puddings and jellies.  A collector of kitchenalia her eighteenth-century cutter and stamper seemed like a torture tool, but I can assure you while it looks easy to stencil and stamp, it's a real art.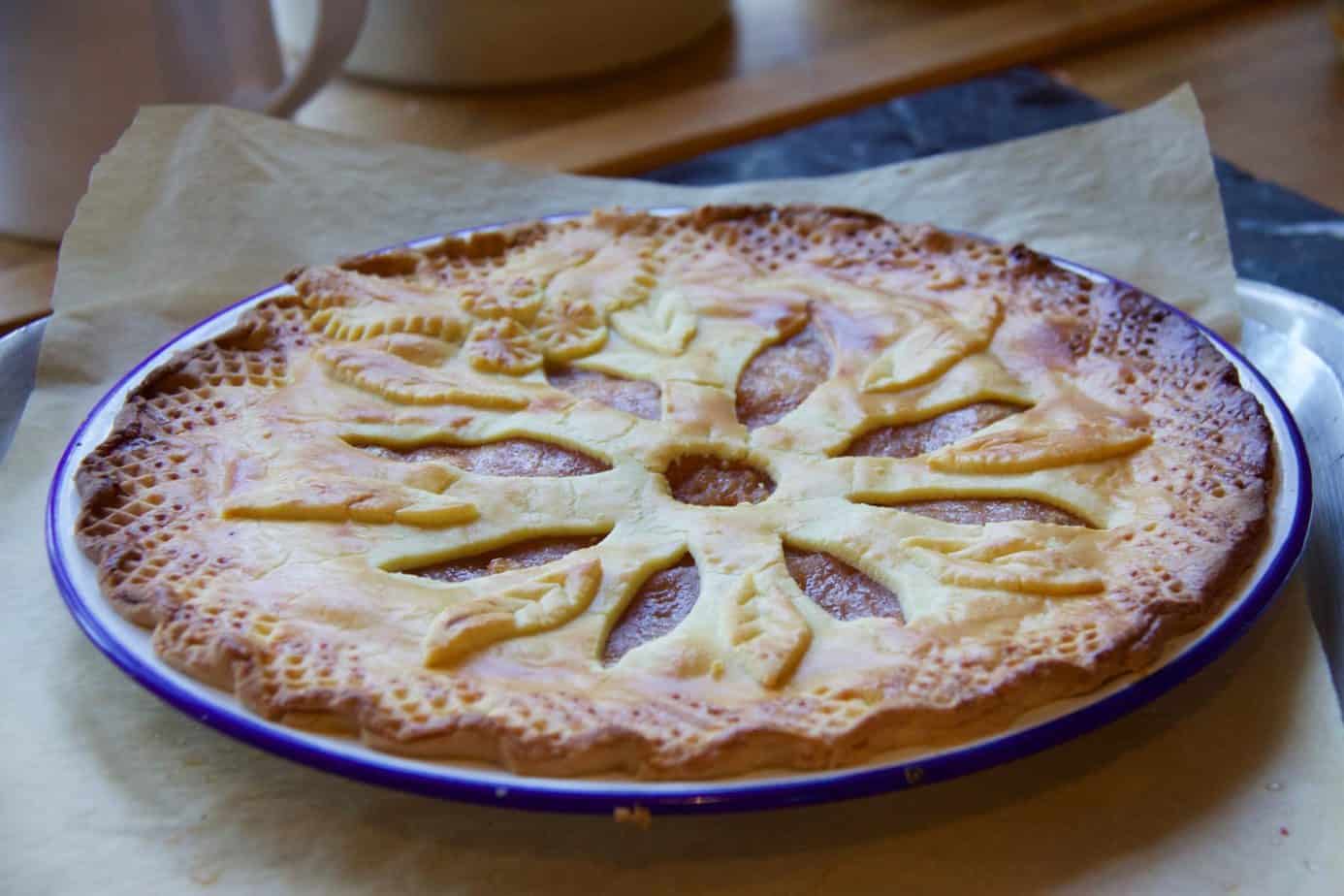 We learned how to make a great puff pastry, using a Magimix.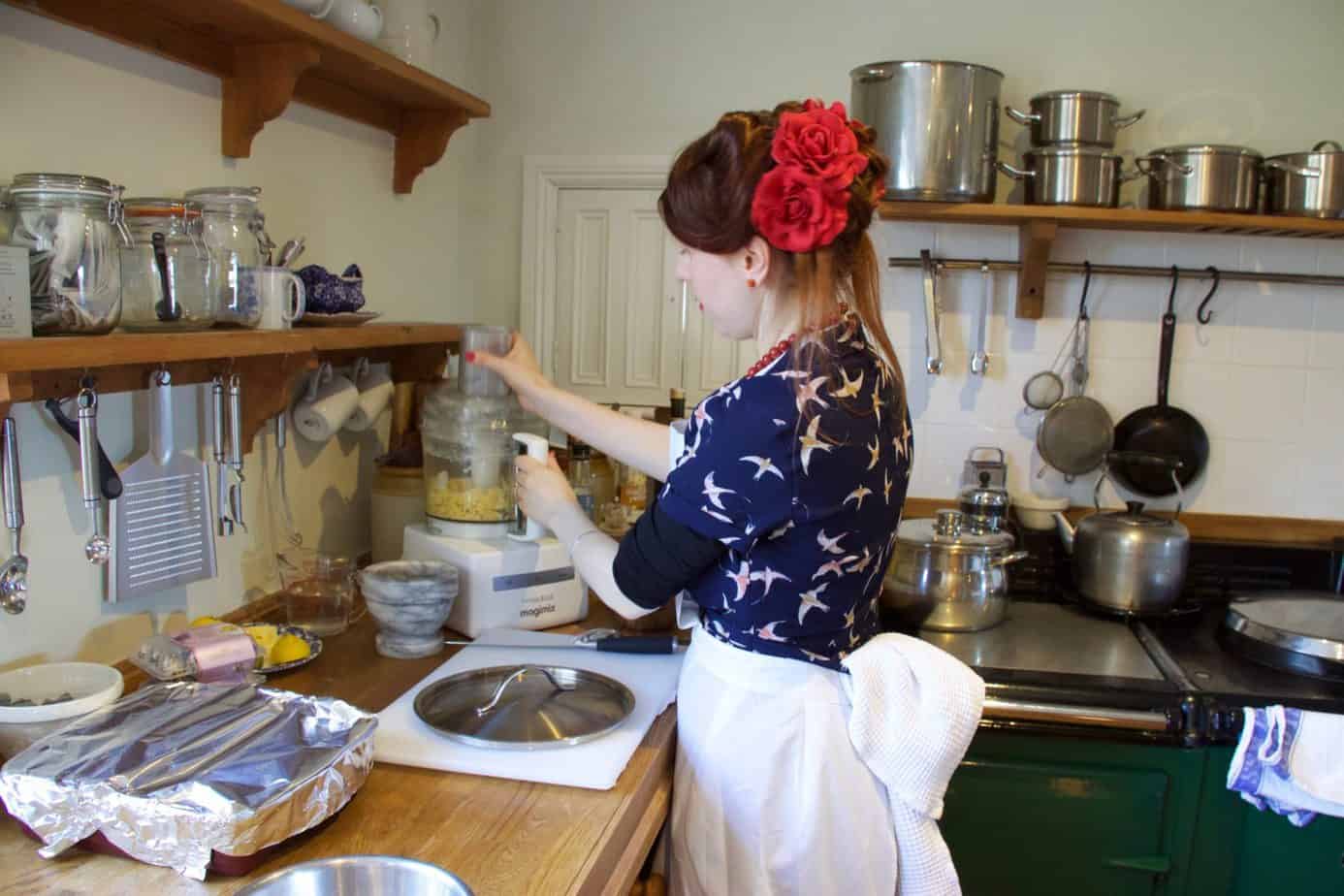 two great tarts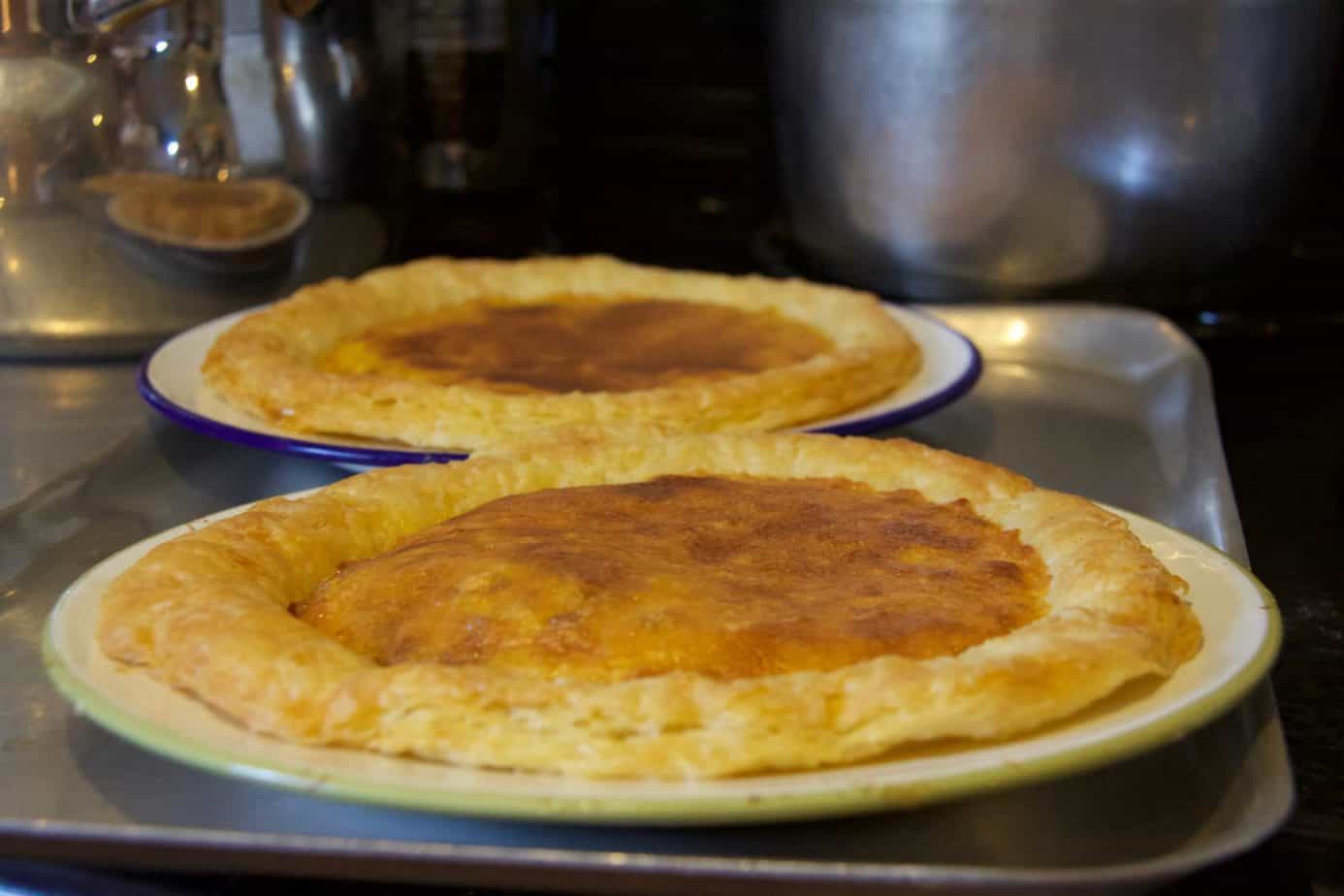 an early type of Churros and a bread pudding, but we ran out of time.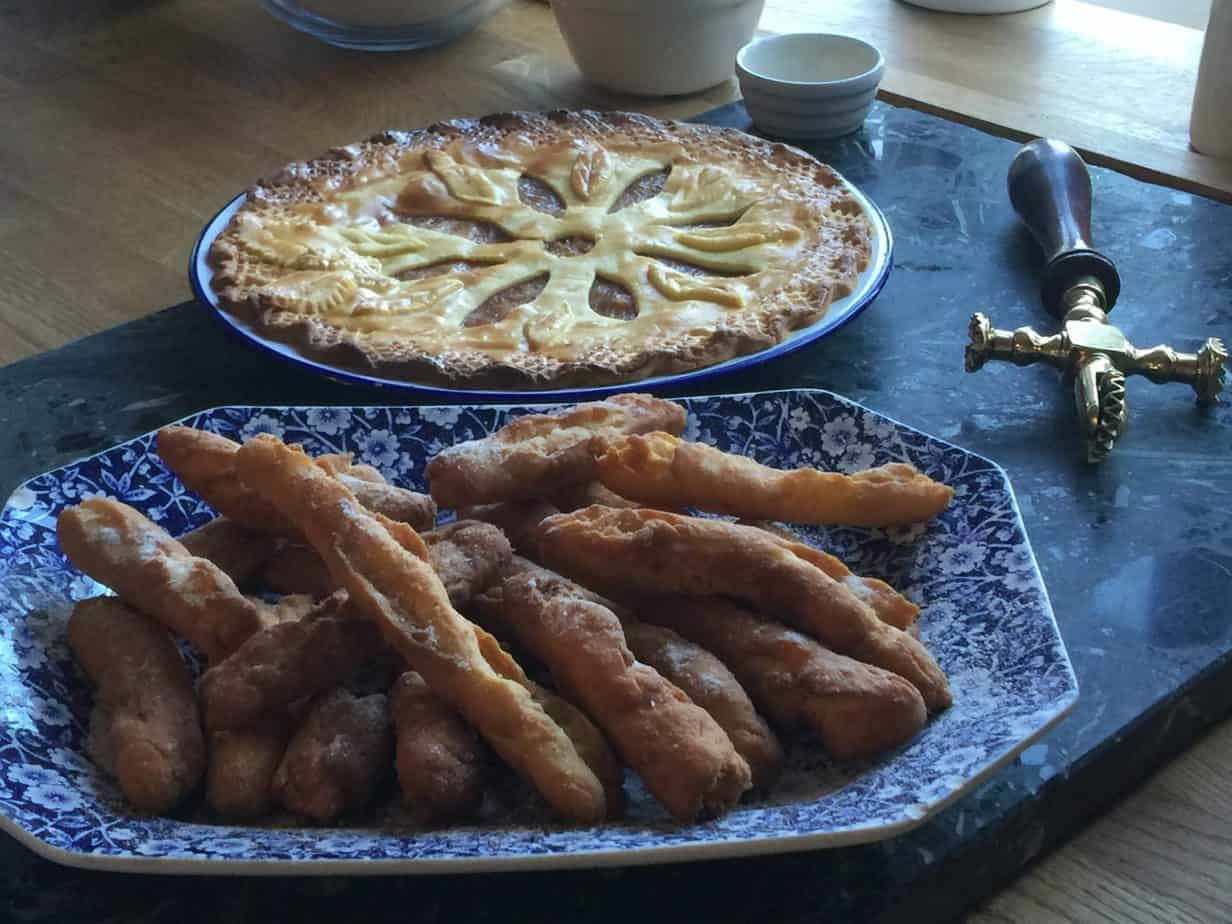 Throughout the day we were fed and watered, very well.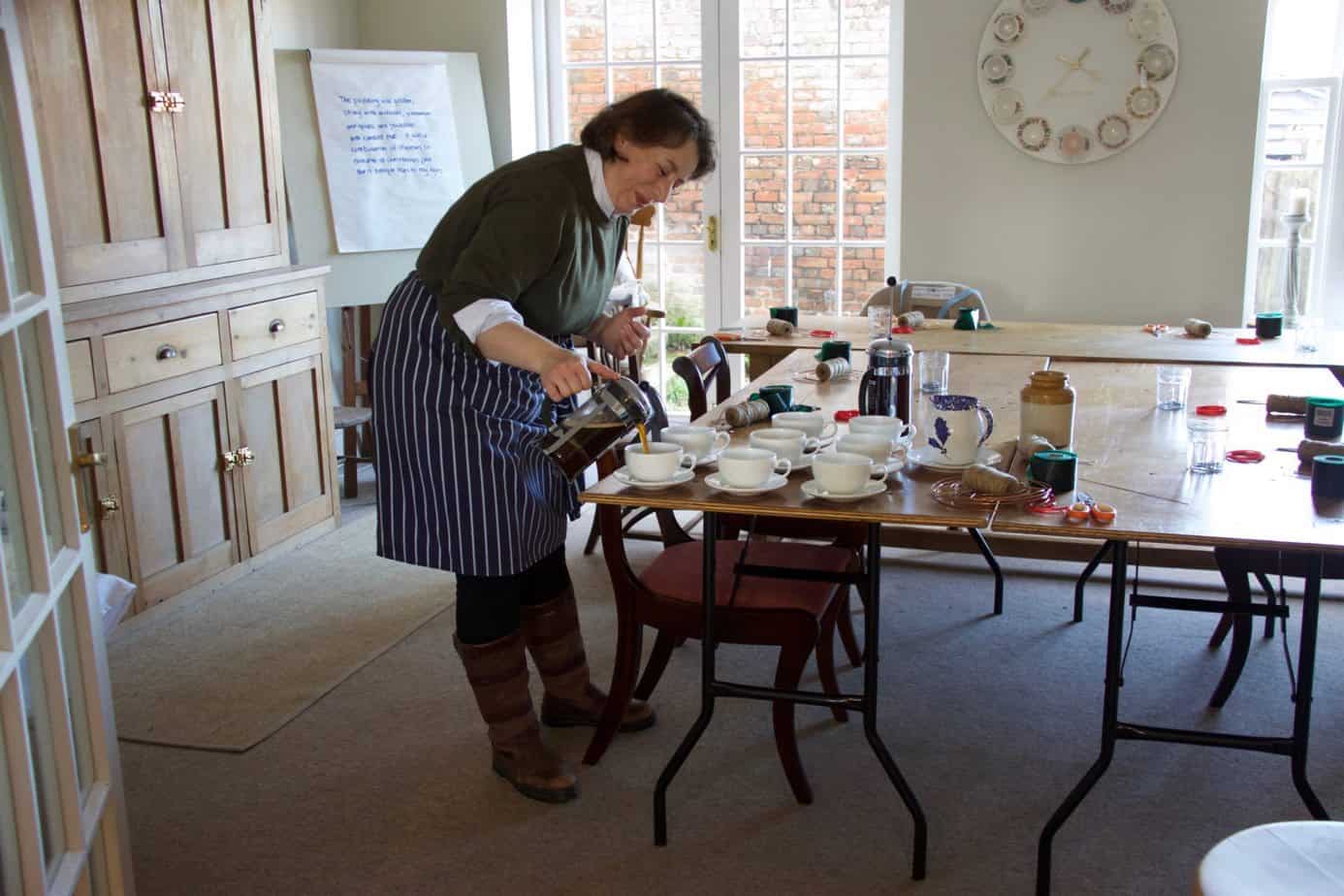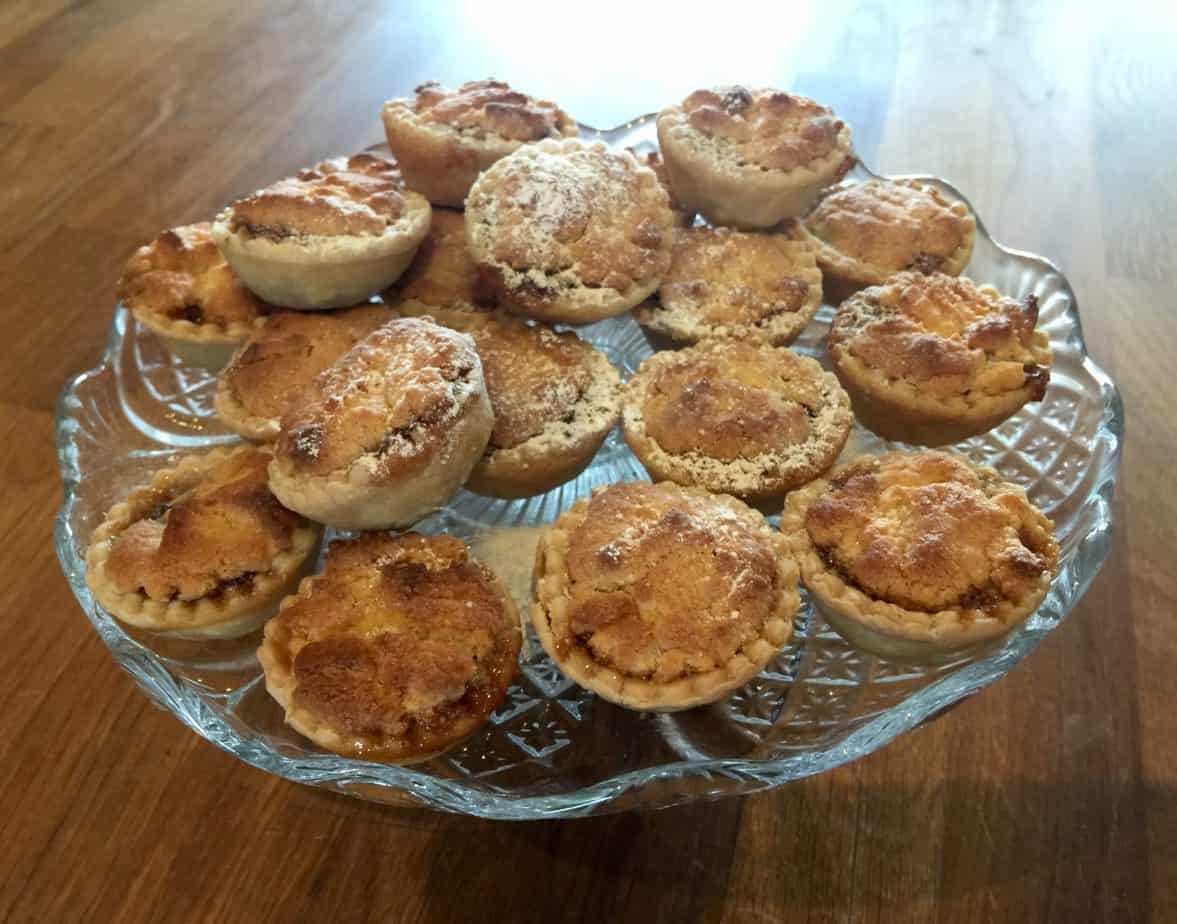 Lunch was a fantastic beef and onion stew with red cabbage and Dauphinoise Potatoes, the testament to Lisa's excellent cooking skills on her racing green Aga.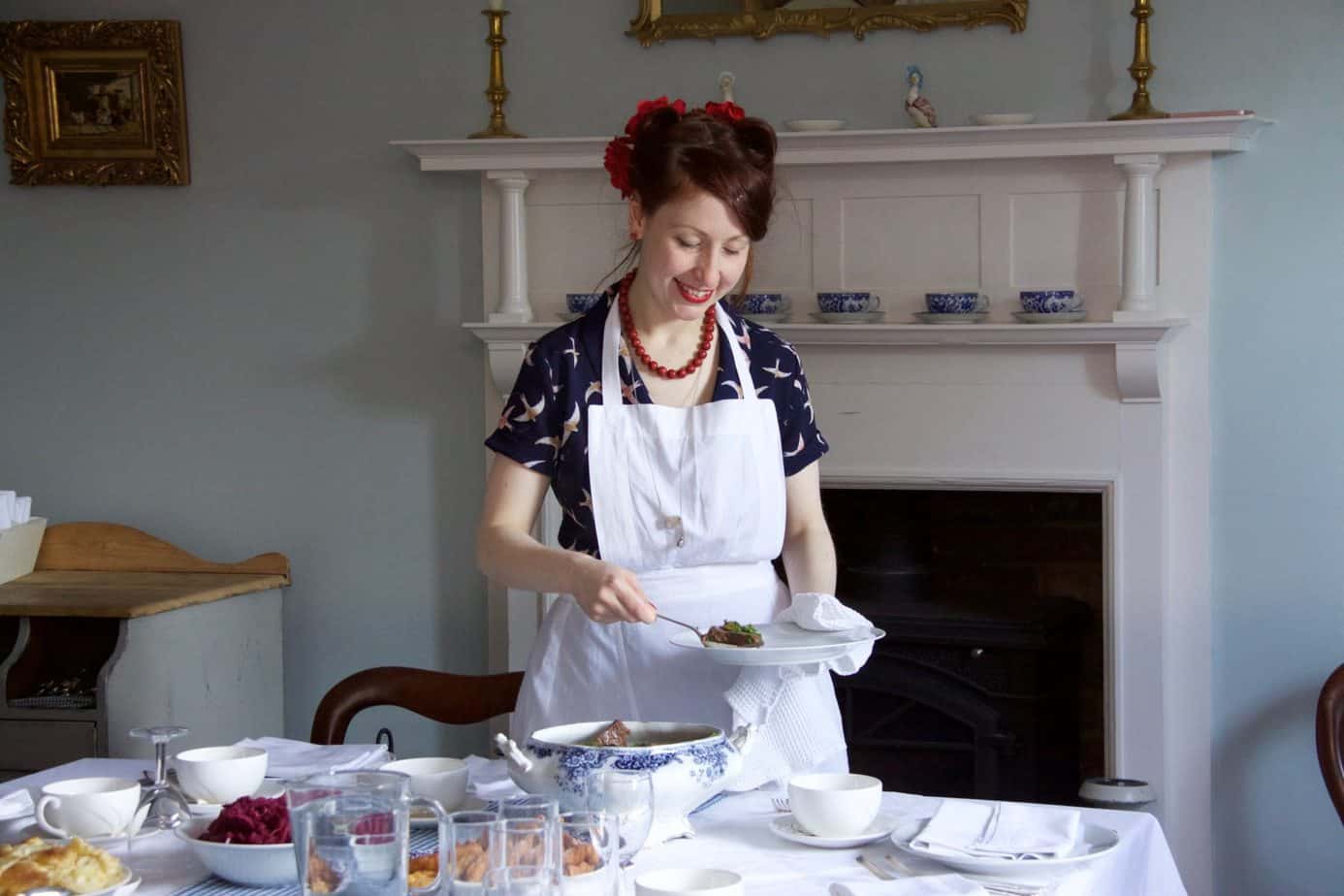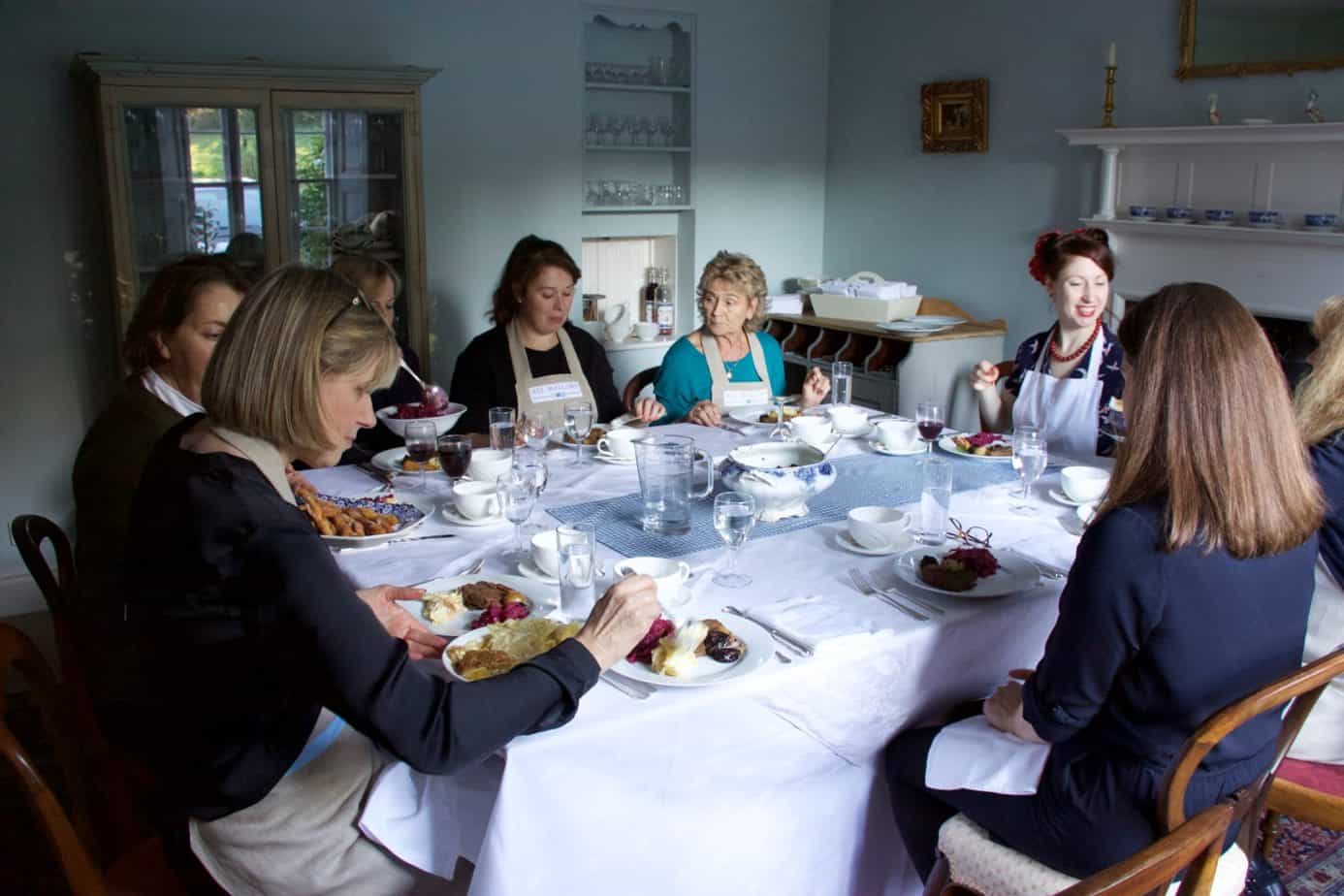 All Hallows Cookery School: Afternoon Session
In the afternoon we were shown how to make a Christmas wreath.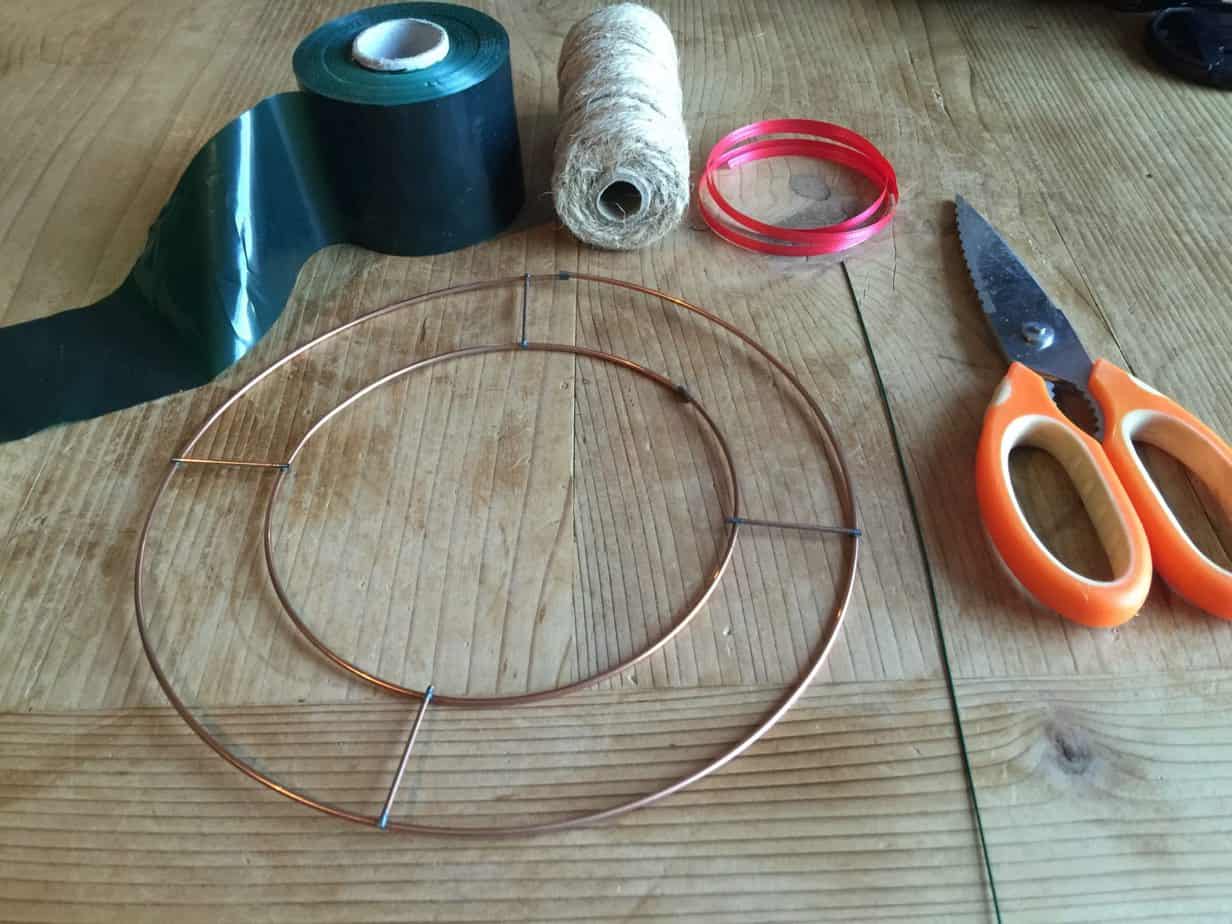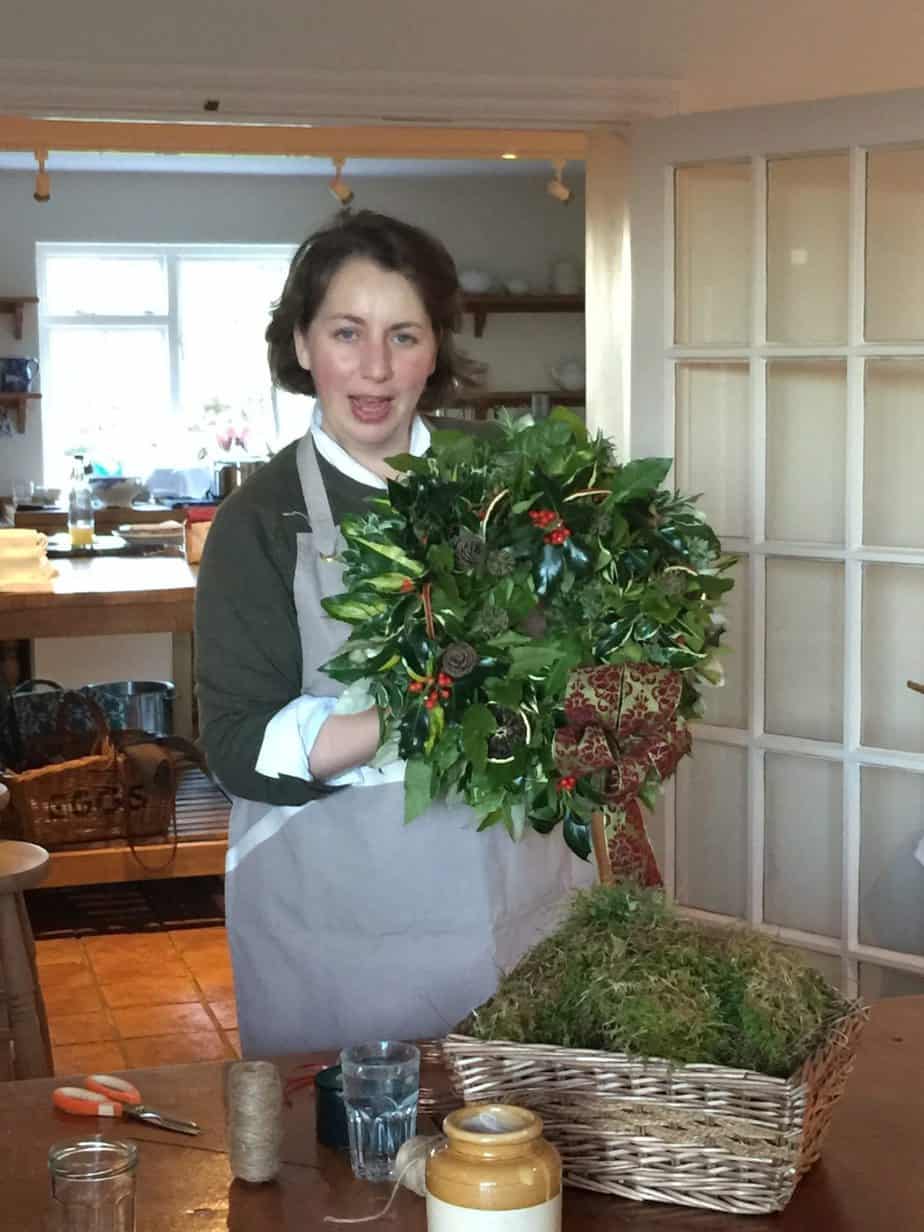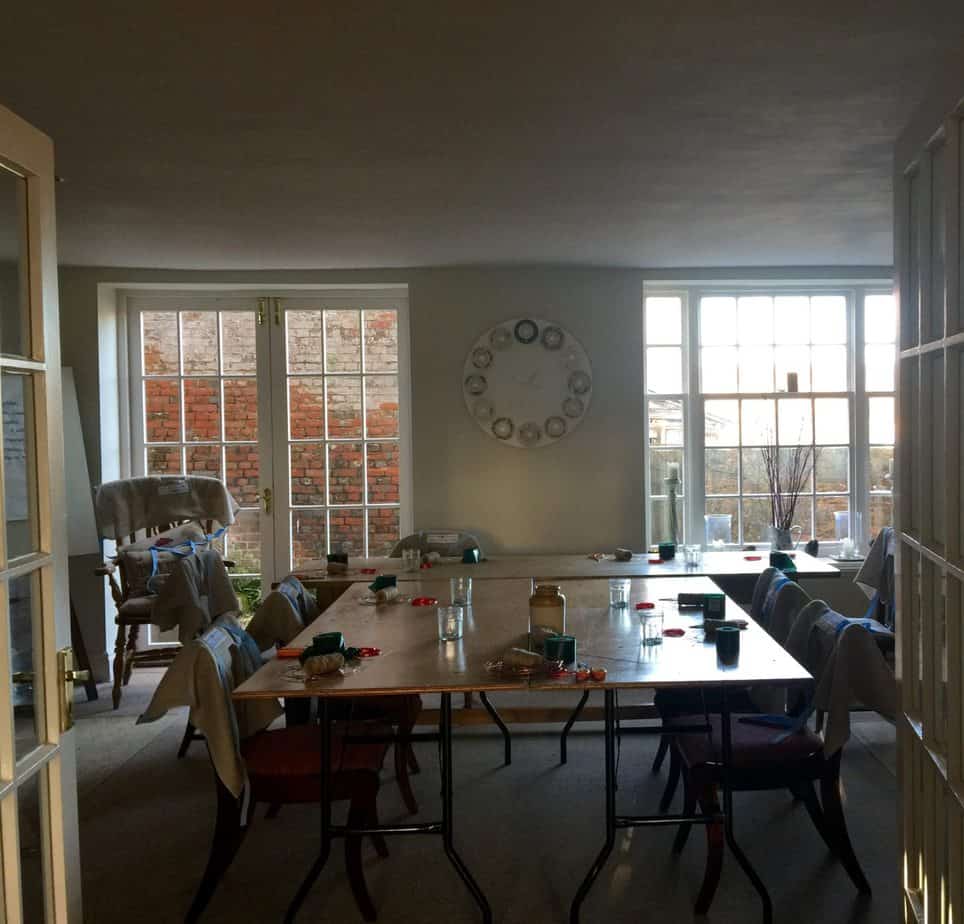 The pace was just right, Lisa's attention-to-detail exemplary and the small group meant that no one missed a thing.
You can stay at All Hallows, even if you don't take a course.
All Hallows Cookery School, Wimborne St Giles, BH21 5NJ