The Ninja Coffee Bar is an all-in-one coffee-making wizard and the latest from Ninja Kitchen. From hot to cold, strong to weak, it even sets a timer to make sure your first cup of the day is ready for you when you wake.  If you're a coffee snob, looking for the perfect brew, then you'll probably continue spending £3.00 for a coffee every day.
Ninja Coffee Bar: Test Drive
I've test driven this machine.  It's not pressurised like a barista-pulled coffee but the results are smooth and it's saving me money.
With this machine, you're in control of the coffee you make from strength to size.  Buttons control your choice of ground coffee using SmoothBrew Technology.  In the box, you'll also find a double-walled mug and carafe. The travel mug button allows you to fill your cup as you shoot out the door to work. A carafe takes roughly 8 minutes to make while a cup around 4.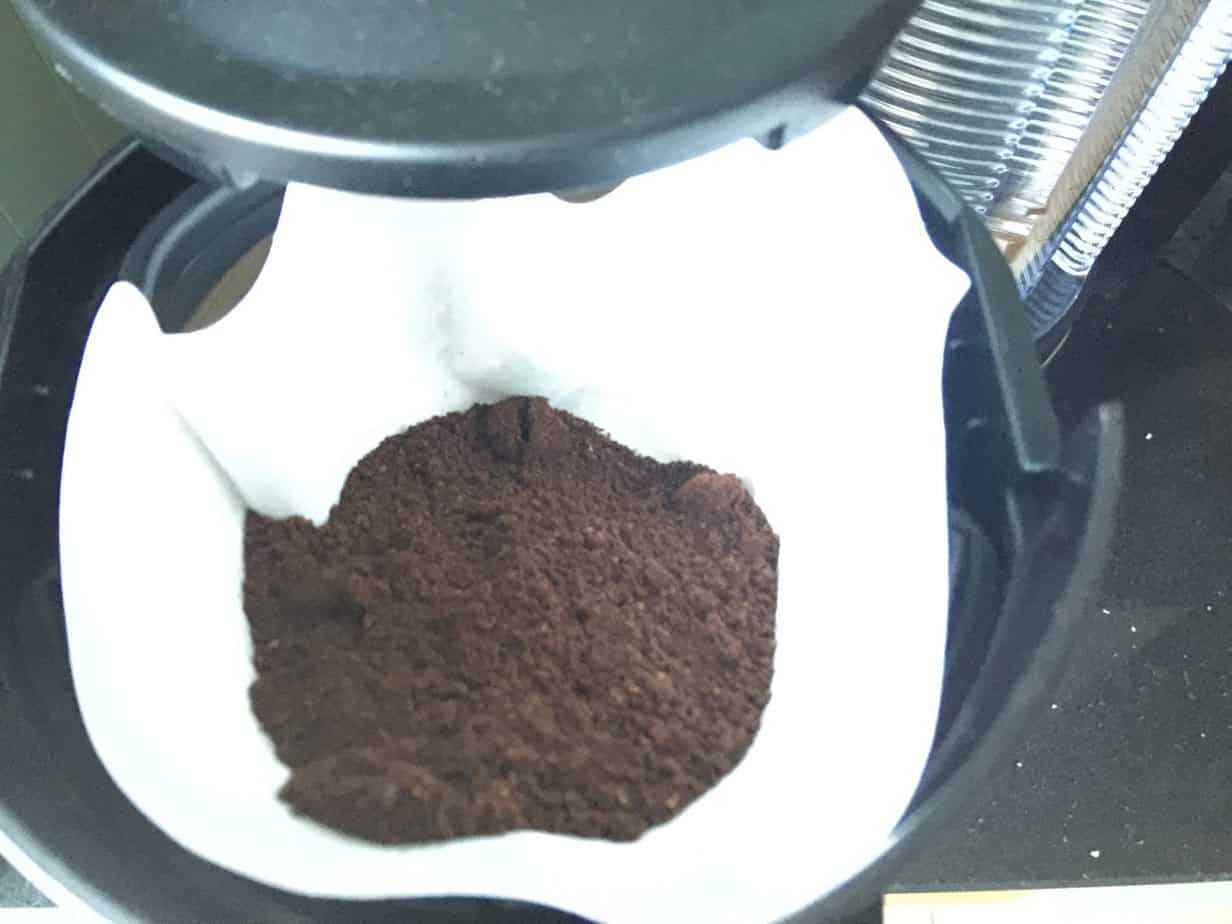 Each size and brew type produces a different amount of coffee, dependent on the chosen blend.
Ninja Coffee Bar: Options
Classic – a smooth, balanced flavour from your favourite coffee
Rich – a more intense richness that works well with milk and sweeteners
Over Ice – mild coffee, balanced to work with the addition of ice
Cafe Forte – rich aromatic for a long smooth coffee, black or white
Con Late Recipes – a potent brew that allows the inclusion of milk without spoiling the coffee flavour.
To help with frothed milk, the Ninja Microfrother is included and is designed to transform hot or cold milk into that thick creamed foam needed for cappuccino and latte drinks.
The lid has a spiral beater which allows the user to pump it up and down and in turn froth the hot, or cold milk.  A quick minute and a half in the microwave and you have a piping hot cappuccino or a milky latte.  I love that the mug function allows you to make yourself just one cup of coffee. I've not used instant for convenience since I got the machine.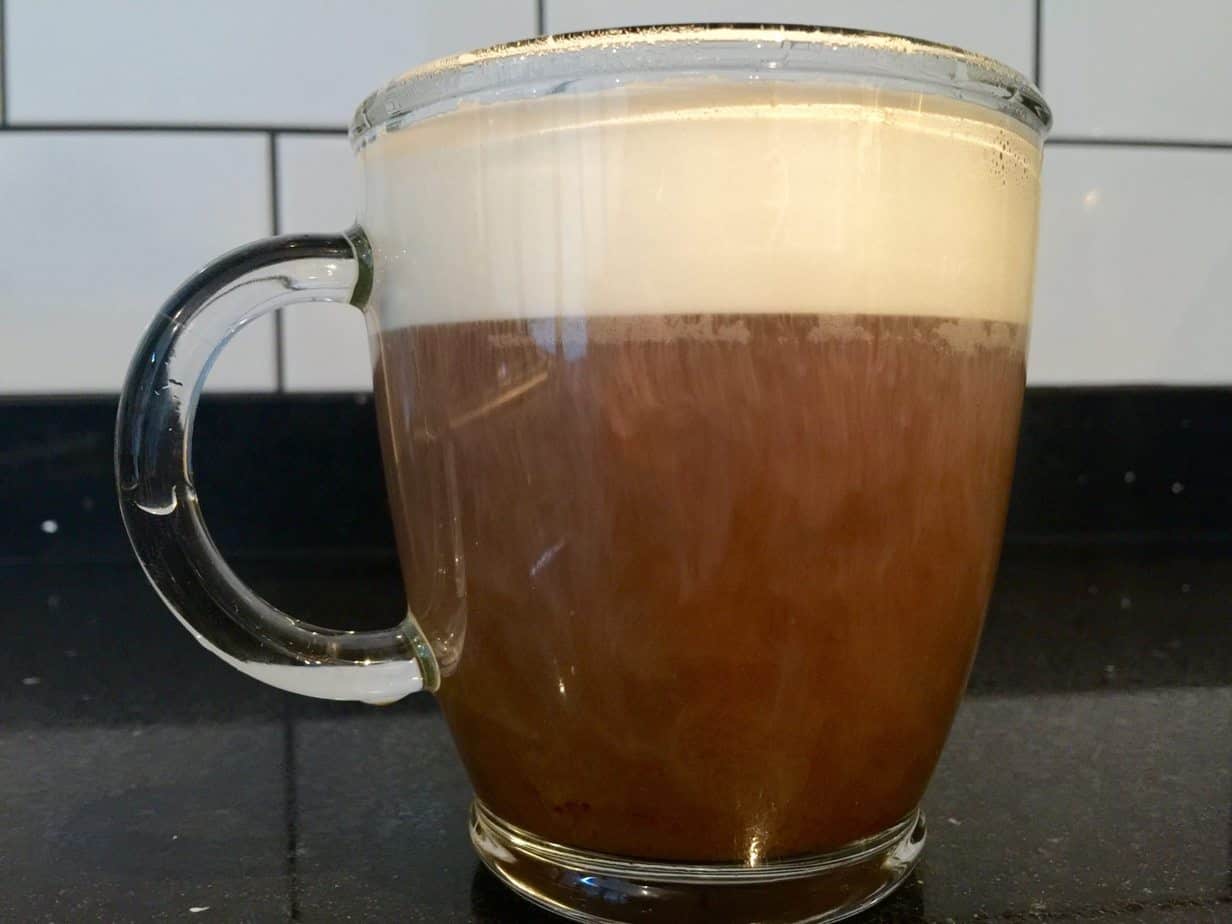 Water is added to the large water reservoir, and the lid flips to allow easy pouring.
The Auto IQ function tells the machine how much water to dispense, and the 24-hour clock lets you set your coffee to brew automatically for when you want a full pot.
When the machine wants a deep clean, a button lights up; it's time to give it a decent clean, this may come on more if you live in a hard water area like me.
You know that freshly stewed coffee taste? Well, this won't happen with the Ninja because the warming plate automatically turns on after brewing a carafe and keeps the coffee warm without burning it.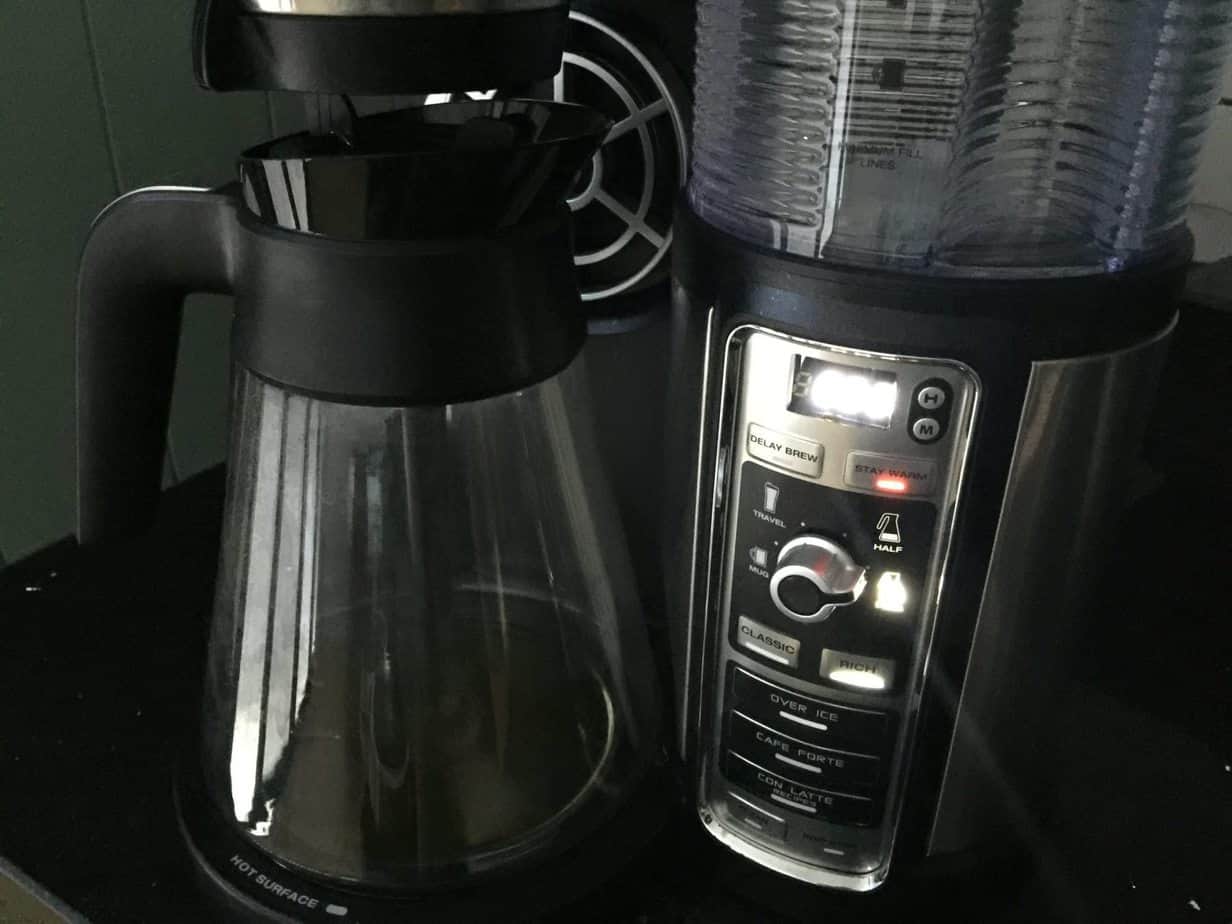 If you've got the room for this worktop brewer and love coffee, then this is hard to beat.
Ninja Coffee Bar is available with two different carafe options; glass, £169.99, and stainless steel, £179.99.