It comes with an eye-watering price tag but if you've ever tasted Japanese Wagyu Beef, you'll know why.  I have and it's a taste like no other.  The meat doesn't really need the help of a knife, it melts in the mouth.  The marbling is a thing of beauty and is in actual fact visible intramuscular fat which appears as fine flecks within the muscle.
New Zealand Wagyu
Aldi has got their hands on more Wagyu from New Zealand and it's not the first time.  From steaks to burgers, it's always been a hit with shoppers, disappearing as soon as the shelves are stocked.  A fraction of the price (Japanese Kobi Wagyu sells for anything up to £500 per kilo).
Grass-fed
The Japanese cattle are fed grain, although the farmers in NZ are allowing their cows to feed on grass.  The result gives the meat tenderness and produces a juicy, sweet steak with a lovely nuttiness.
Marbling
Wagyu's flavour is in the marbling and an indicator of the richness of the meat.  A marble score of 1/2 means there's little fat in the meat.  Beyond that 3/5 indicates there's a fair bit of fat in the cut, you'll get a good crisp crust.  6 is special, with good marbling throughout.  Steaks with a 7+ grade are something very special.  Less than 10% of farmers in the entire country produce this kind of graded meat.
In Aldi, you can try two cuts – sirloin (Marble score 5)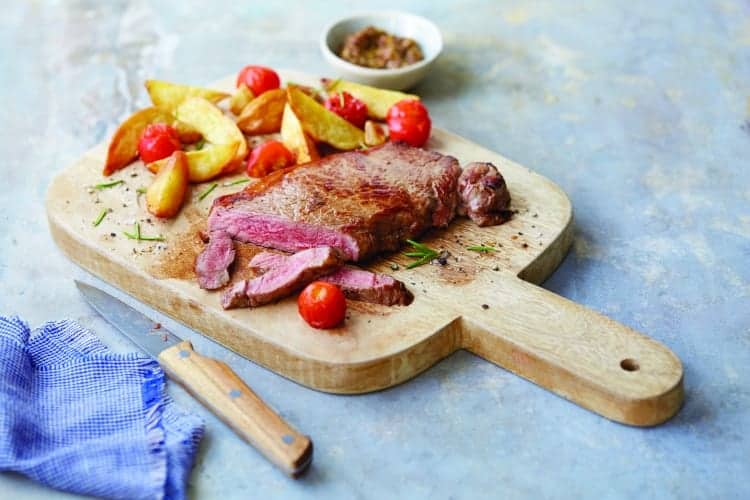 and ribeye (Marble Score 4).  Whichever way you like your steak, both have great flavour and are £7.99 each for just under 250 grams.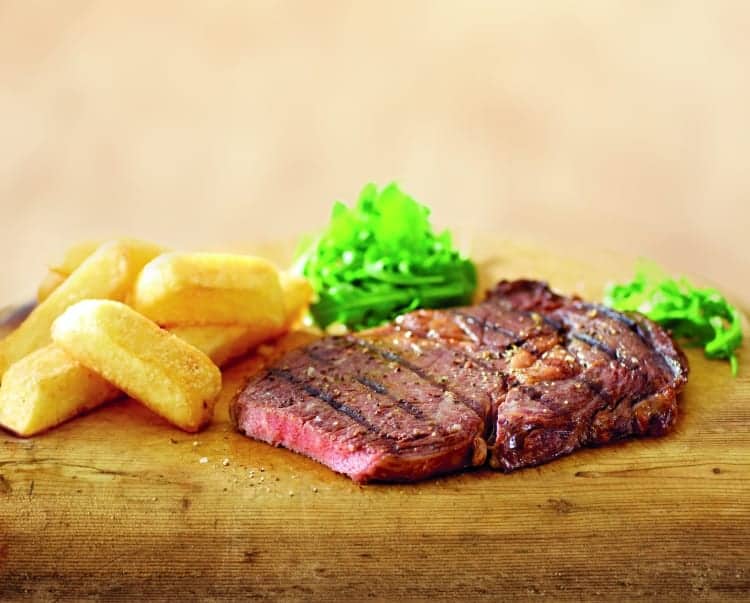 I've made two trips to a central London store and sadly have left empty-handed on both.  I'll update the blog when I manage to bag them.
Need some help on how to cook a steak?  Look no further than my blog post on How To Cook The Perfect Steak.