Easy to make and bake Tottenham Cake Recipe
This is a classic London cake that began life within the Tottenham Quaker community. It's a 19th century invention for a try-baked sponge topped with pink icing or strawberry jam and desiccated coconut.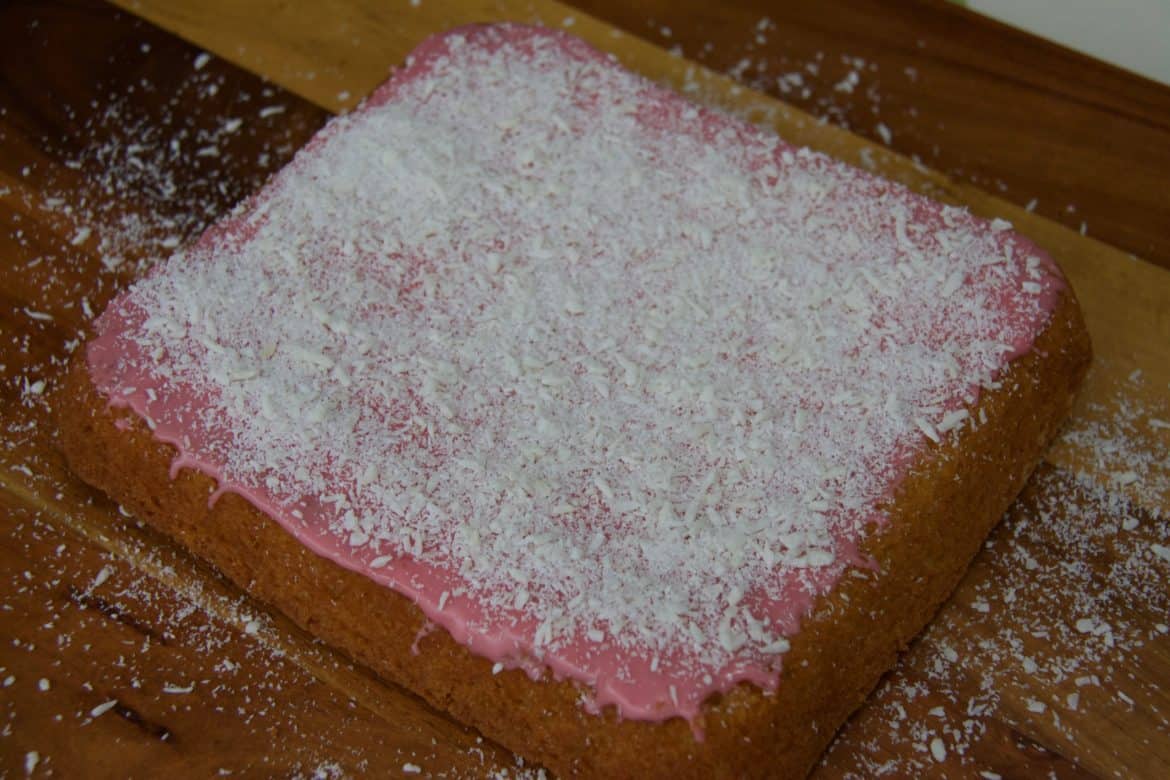 Tradition
The cake was given free to children on the streets of Tottenham to celebrate their FA Cup victory in 1901.  It was originally baked in long trays and cut for sale.  The sponge is usually lemon and these days food colouring is used to achieve the bright pink icing.  Contemporary Quakers, who still bake it for modern-day meetings, use mulberries from their burial ground to achieve the natural colour.
For this version of the cake you will need a traybake about 30 x 22cm in size, greased and lined with baking parchment.  I use Bacofoil's non-stick baking parchment.
Ingredients
For the Cake
250g butter or margarine
250g sugar
300g self-raising flour
2 tsp baking powder
4 large eggs
4 tbsp milk
Zest of 1 lemon, finely grated
For the Icing
250g icing sugar, sifted
3 tbsp water, or lemon juice
Pink food colouring
Desiccated coconut for sprinkling
Method
Preheat the oven to 180°C, fan 160°C gas 4. Grease and line a 30 × 20cm rectangular traybake tin with baking paper.
Using an electric mixer or wooden spoon, cream together the butter and sugar, until light and fluffy.
Slowly mix in the eggs, a little at a time . Fold in the flour and baking powder, along with the lemon zest, with a large metal spoon, then stir in the milk so the mix is a little looser. Add a splash more milk if it seems very stiff.
Transfer the mixture to the prepared tin and bake in the oven for 30-35 minutes, until golden brown and springy to the touch. Leave to cool in the tin before carefully removing.
For the topping, mix the water or lemon juice with the icing sugar until you have a thick, smooth icing. Add a few drops of food colouring if you'd like it pinker. Spoon over the cake, and smooth over using a palette knife. Scatter with the coconut and slice into squares once set.