Sipsmith Gin plays a major part in our household and Gin-uary is no different.
Right in the heart of Soho,  Ham Yard Hotel has teamed up with Sipsmith Gin to offer cocktails on their roof.  If you're a regular reader, you'll know that Sipmsith makes some of the best gin on the market. Ham Yard's Hotel Bar Manager is working with the brand's Master Distiller Jared Brown.
Sipsmith Gin: Hot Gin
It's menu with gin heritage as its inspiration, paying homage to the days when gin kept London warm.  Hot Gin made its debut in the 18th century, at London's Winter Frost Fairs, when the Thames would freeze.  Transformed into a winter playground, it played host to a plethora of gastronomic delights.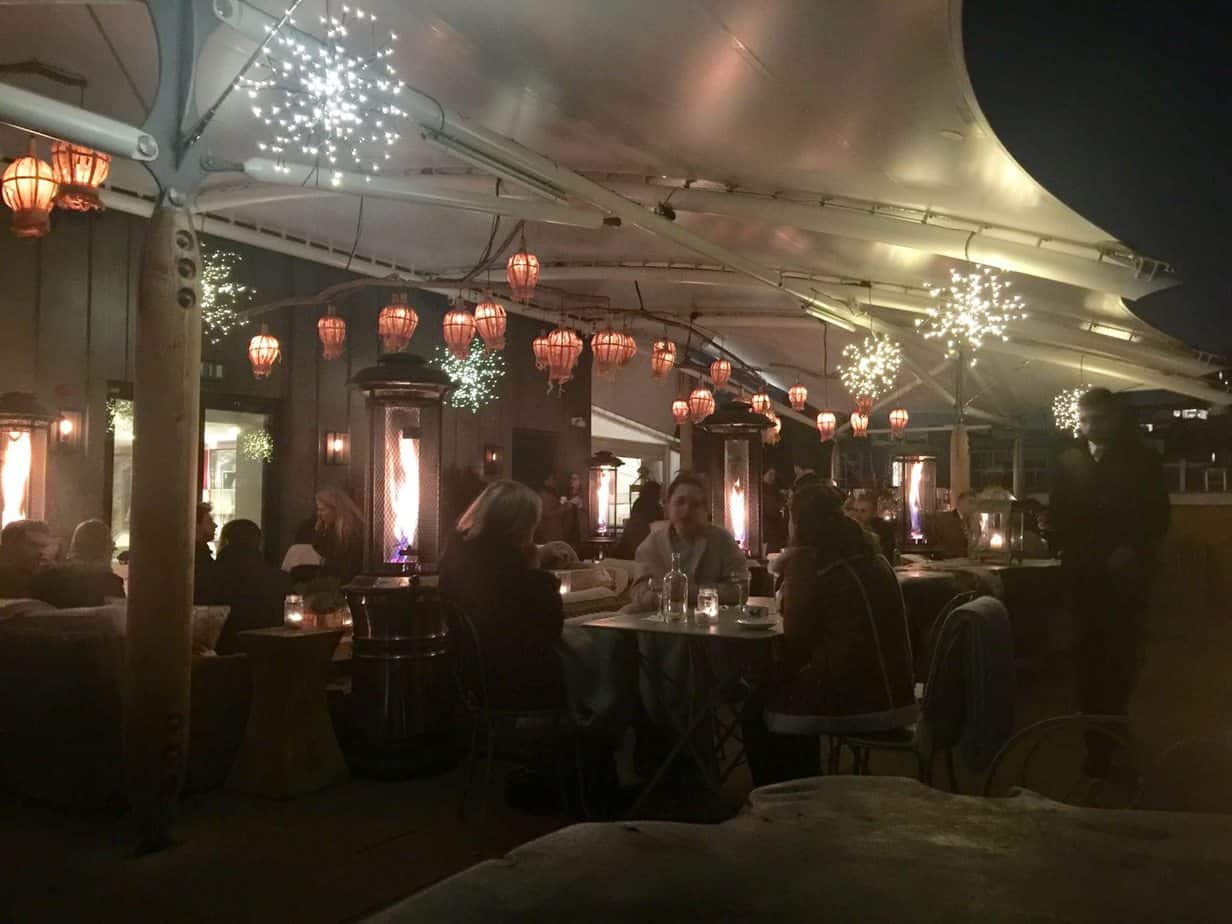 Sipsmith Gin: The Cocktails
Hot Gin & Tonic
Sipsmith Gin and homemade Tonic syrup (£11)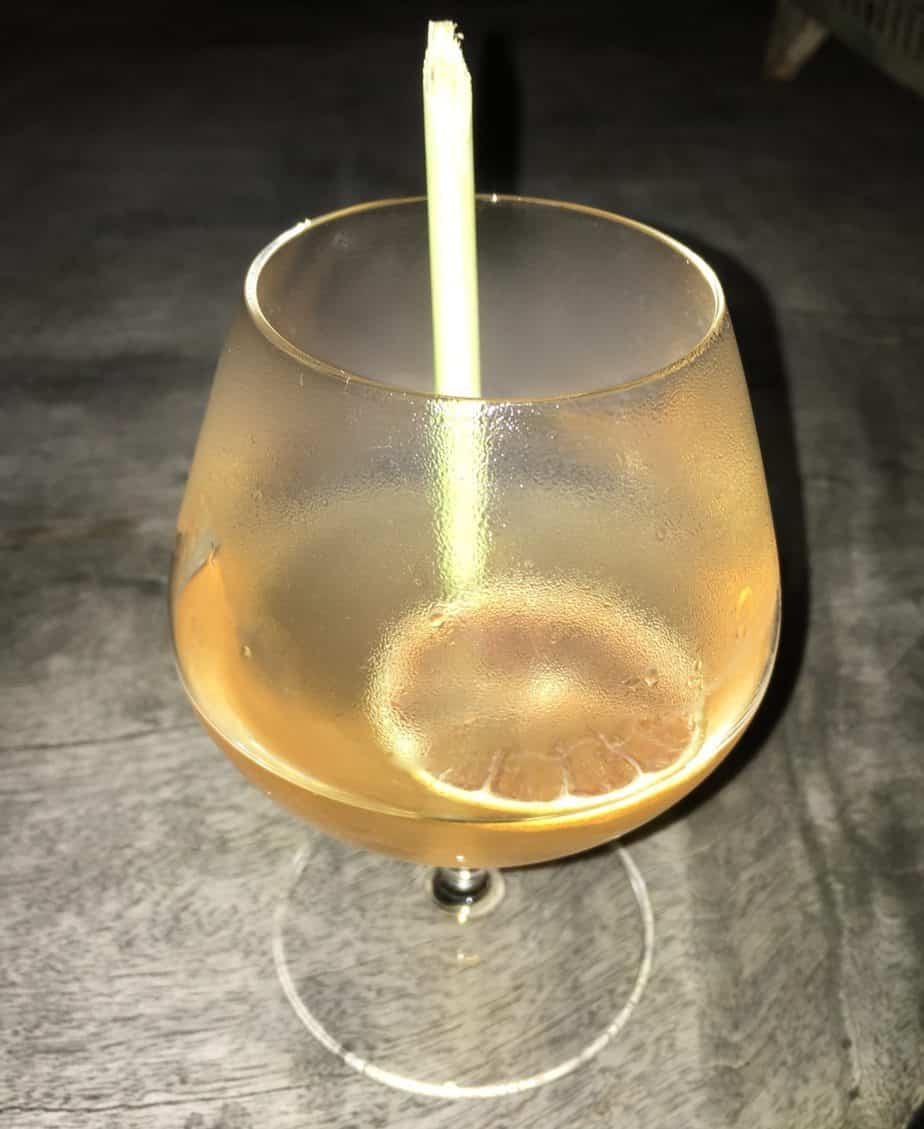 Smoking Cardinal
Sipsmith VJOP, Merlot and spiced citrus syrup (£11)
The Smoking Bishop is one of the London's long lost classic hot drinks. One step further into the depths of alcohol history, its close cousin, the Smoking Cardinal, is far more refined. An elegant version of mulled wine, dating back to at least the 19th century.
Hot Negroni
Sipsmith London Dry Gin, Campari, Cocchi Vermouth di Torino, Red Berry Tea (£11)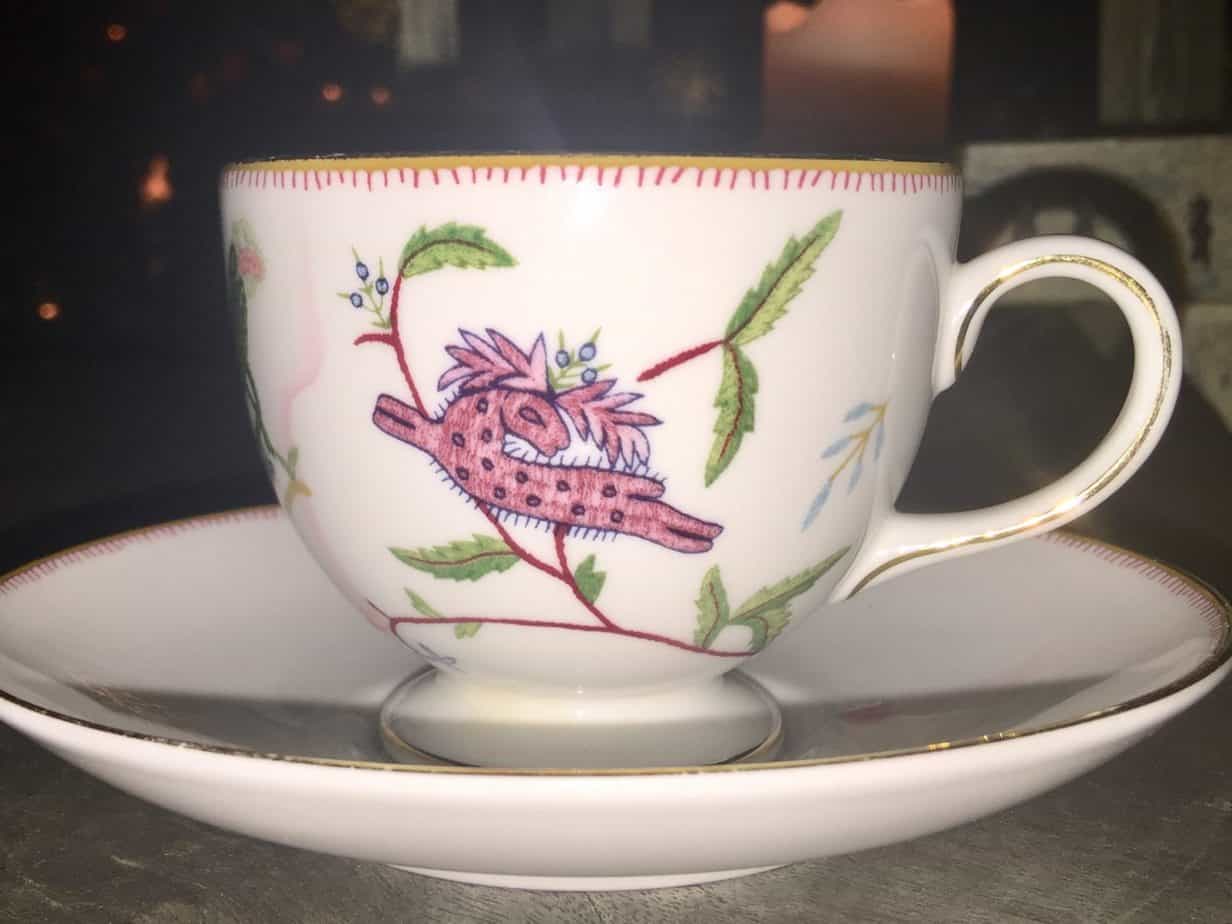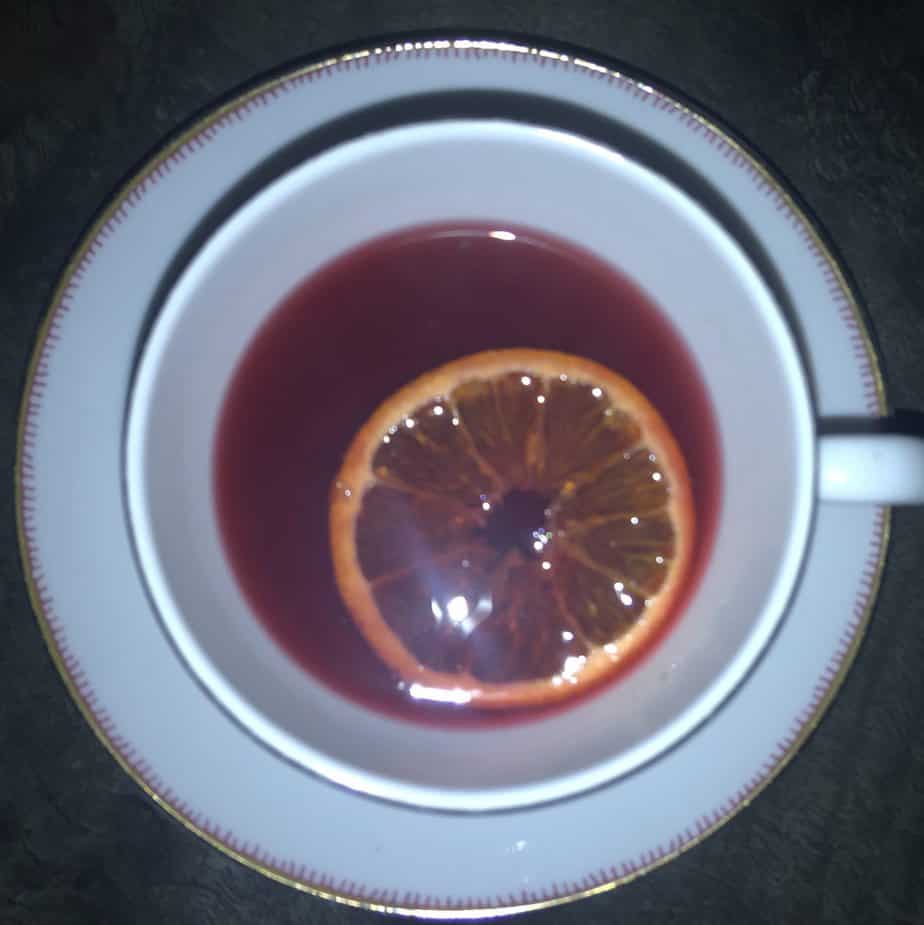 The Negroni was famously born around 1910 when Count Camillo Negroni returned from his travels in North America. He discovered a new drink in his Florence home: the Milano-Torino or the Americano made with Campari, vermouth and soda.  He asked bartender Fosco "Gloomy" Scarscelli to make it stronger by replacing the soda with gin.
Reverse Martini
Sipsmith Gin, vermouth mix, vermouth bitters (£12)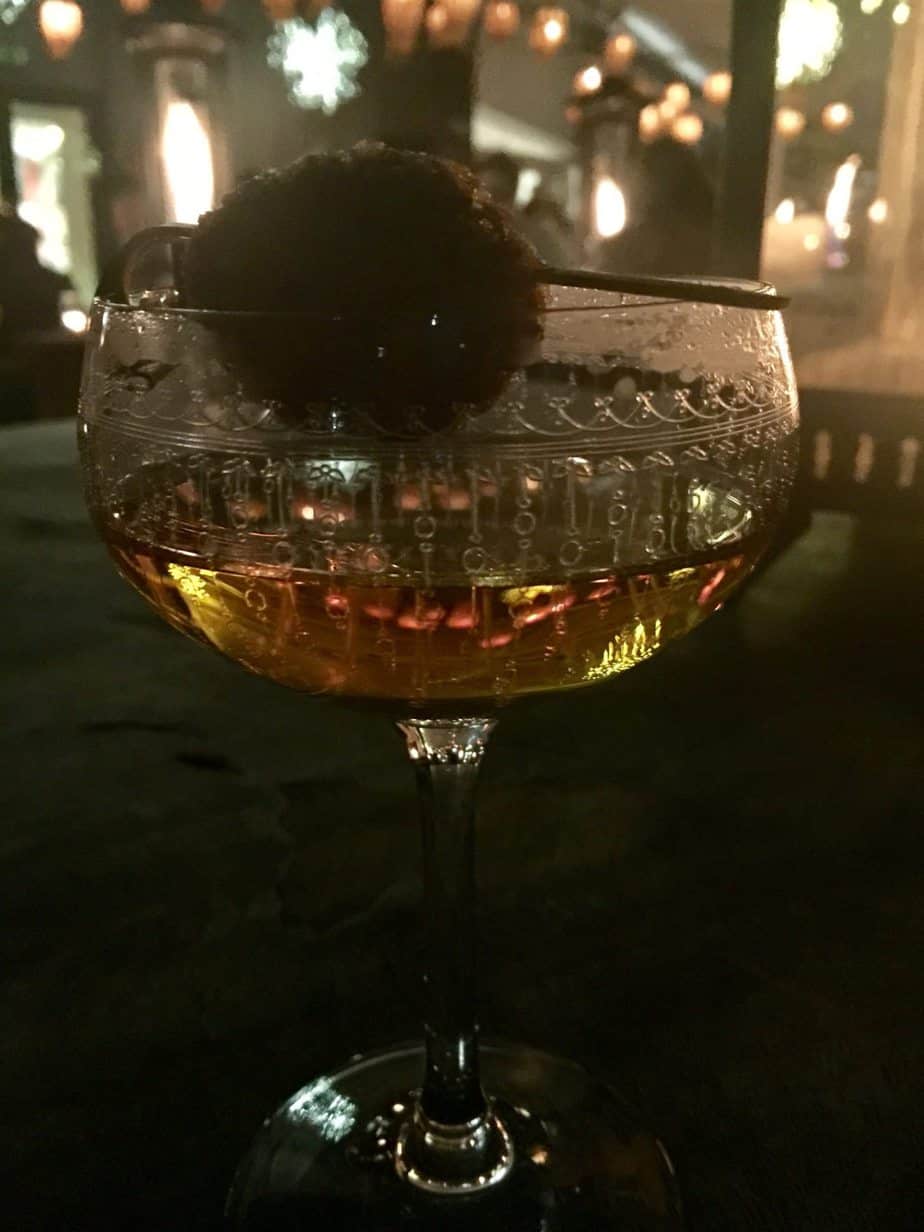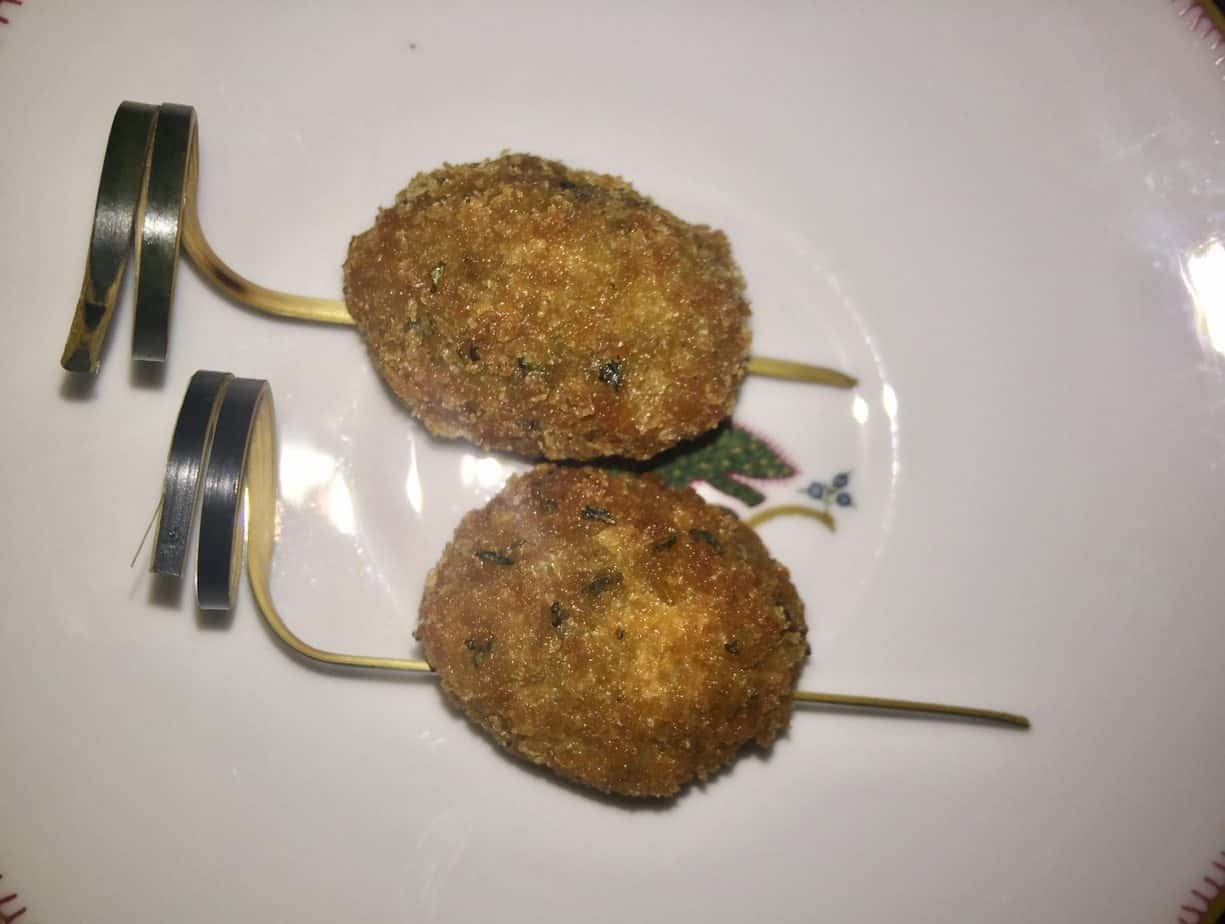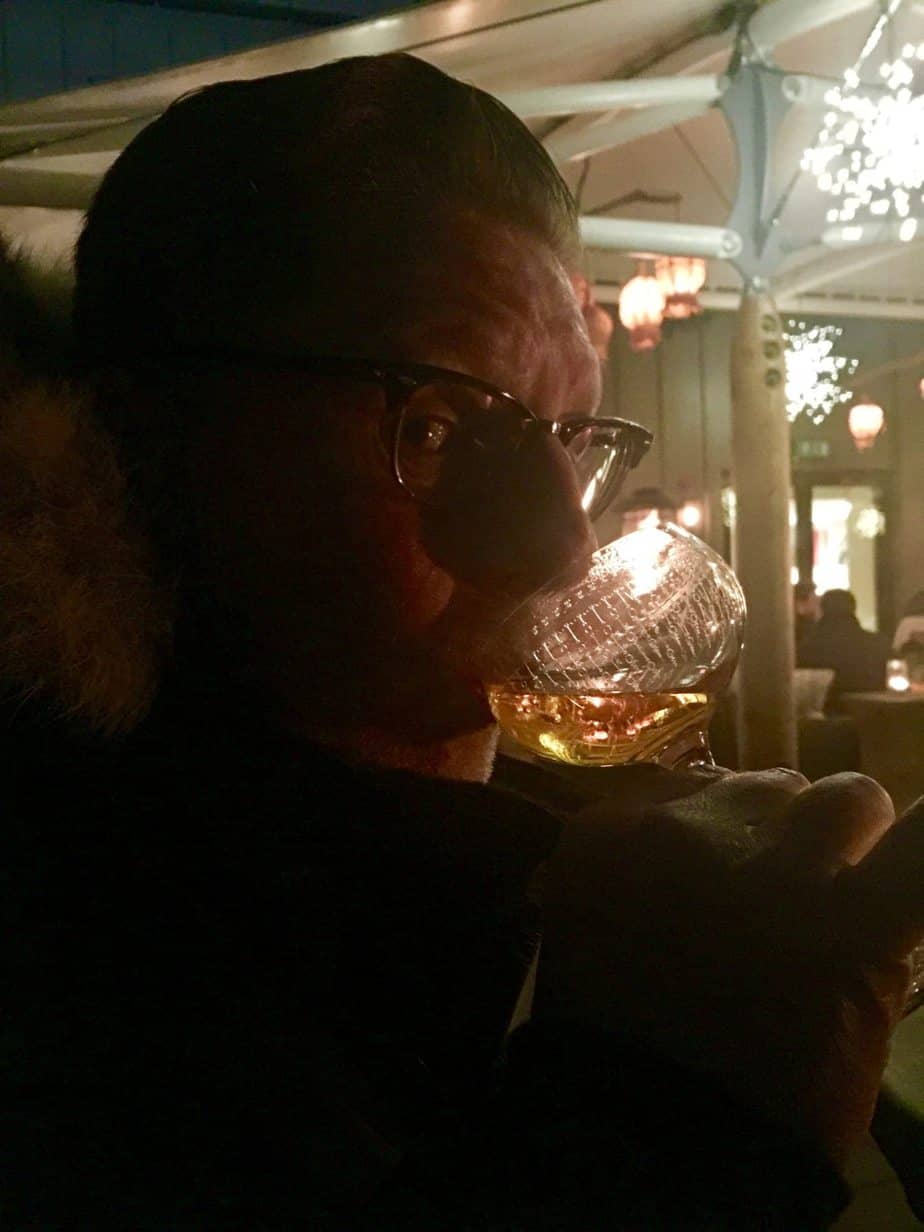 With the Martini's origins a far cry from today's expression, they go back to its roots.  A combination of vermouth both dry and sweet mixed with an equal part of Sipsmith London Dry Gin.  Spent botanicals from the vermouth are turned into aromatic bitters and added to give the drink a lift.  Finished with a traditional olive, with a twist.  Oven-roasted and covered in Rosemary with seasoned breadcrumbs.
Hot Martinez
Sipsmith Gin, Cocchi Vermouth di Torino, maraschino, Angostura Bitters (£12)
The Martini's close cousin, the Martinez is more rounded and aromatic lending itself to be served hot.  The drink itself traces back to the 1880s when a cocktail book recommended making it as a Manhattan, only with gin.
Hot London Cup
Sipsmith London Cup, lemon, earl grey tea (£10)
Cups and Punches are synonymous with London's drink history, tracing back to an early 18th-century boom in both.  It's a faithful recreation of historic London cups, using Sipsmith's own London Cup with botanicals grown in Jared Brown's garden in the Cotswolds.
The New Proof 
Sipsmith VJOP, Sipsmith Sloe Gin, Fernet Branco, Islay Whisky, popcorn tea (£12)
In spirits, the proof is the old term for the measure of alcohol strength.  The Royal Navy, buying rum for the sailors and gin for the officers, would pour a bit of spirit onto a spoonful of gunpowder.  If it still ignited, it was at least proof (57.4% alcohol).  If it flared, it was over proof.  This drink is mixed as a "blazer" an 18th-century double entendre, as it referred to the flaming drink mixed by pouring between two containers.  It also meant a boast.  This drink is both.
Purl
Sipmsith VJOP, London Ale, wormwood (£12)
Centuries ago, beers were mixed and bittered with wormwood (Artemisia absinthium).  One drink documented in a 19th-century publican's trial for serving spirits without a licence was "purl" a combination of ale, wormwood and gin served hot.
Red Snapper
Sipsmith Gin, smoked lamb gin, Ham Yard Snapper Mix, basil, rosemary, kale (£15/serves 2)
The earliest mention of a recipe with tomato juice, Worcestershire Sauce, Tabasco, lemon, salt, pepper and horseradish in the UK was in the London Hospital Gazette in 1872. Reported in the Milwaukee Hospital Gazette in 1873 a spelling error doomed the Bloody Mary to wait for its popularity.  It was discovered in the 1930's because no one wanted to try a recipe that called for "tobacco" sauce.  (Tabasco was only 24 1/2 years old at the time, a tiny brand from Avery Island, Louisiana, and unheard of in London until much later on).  It's the first time the drink has been served hot.  Fantastic with a chargrilled pepper finger sandwich, dipped in a small serving cup.
Hot Pharmaceutical
Sipsmith Gin, coffee, maple syrup (£12)
Dick Bradsell, the"father of modern London, bartending", invented the Espresso Martini in the nineties.  In his honour, they've reworked the pure masterpiece, and I can tell you this is an absolute winner.
Hot Lady
Sipsmith Lemon Drizzle Gin, Curacoa, lemon, foamed lemon verbena milk (£12)
The 1930's classic receives a twist from Morocco, where hot lemon verbena milk is an afternoon favourite in cafes.
If you're a Firmdale Hotels guest, then you can pop up to the roof bar and pay individually for these cocktails.
There are a few 'Roof Nibbles' including Cheese and chutney for two (£15), charcuterie board for two (£18), olives (£3.50), almonds (£3.50)  and seaweed crackers (£3.50).
Be quick because Hot Gin Roof runs from Friday 2oth January until Tuesday 14th February in timed sessions (Wednesday to Saturday 6-7.30pm and 8-9.30pm; Sunday 6.30-8pm).
Tickets cost £18 per person and include a complimentary welcome Hot Gin and Tonic, followed by a cocktail of choice.  They'll also be an introduction by one of the Sipsmith Distillery team.