Look no further for a savoury seed cracker recipe if you're looking for a great cracker with depth and character.
It's PLEAT
We visited 'It's PLEAT' – the leafy oasis in the middle of Westfield London's H&M. The Swedish cafe offers shoppers a healthy-ish approach to food. Their seeded crackers with seaweed are something else and I knew I could try and recreate a cracker along the same lines. I'm pretty chuffed with the results and the Marmite replaced the umami flavour the seaweed gave in the Pleat cracker. Trouble is, these things are too moreish so you may want to ration yourself.
Great beer snack
Shards of these crackers are the perfect accompaniment to an ice-cold beer or gin and tonic.
Savoury Seed Recipe
Ingredients
100g sunflower seeds
50g poppy seeds
100g pumpkin seeds
100g sesame seeds
50g chia seeds
1 tsp sea salt
1 tbsp Marmite or maple syrup
3 tbsp melted coconut oil
Preheat the oven to 190°C/gas mark 5. Line two baking sheets with greaseproof paper. Combine all the dry ingredients, including one of the optional flavourings if you are using them, and stir well.
Mix the Marmite or maple syrup and coconut oil with 350ml water. Add to the dry ingredients and mix well, until everything is completely soaked and the mixture becomes very thick.
Divide between the two trays and even out a bit, then put another piece of greaseproof paper on top. Use a rolling pin to roll out the mixture until it is about ½cm thick. Take the top layer of greaseproof paper off and use the tip of a sharp knife to score the mixture into rectangles.
Bake the crackers for 20 minutes. Remove from the oven and flip the sheet over, then peel off the greaseproof to expose the underside of the crackers. Put back into the oven for another 20 minutes. When they're firm and golden around the edges. Allow to cool, then break along the lines where they have been scored.
These will keep for up to a week in an airtight container.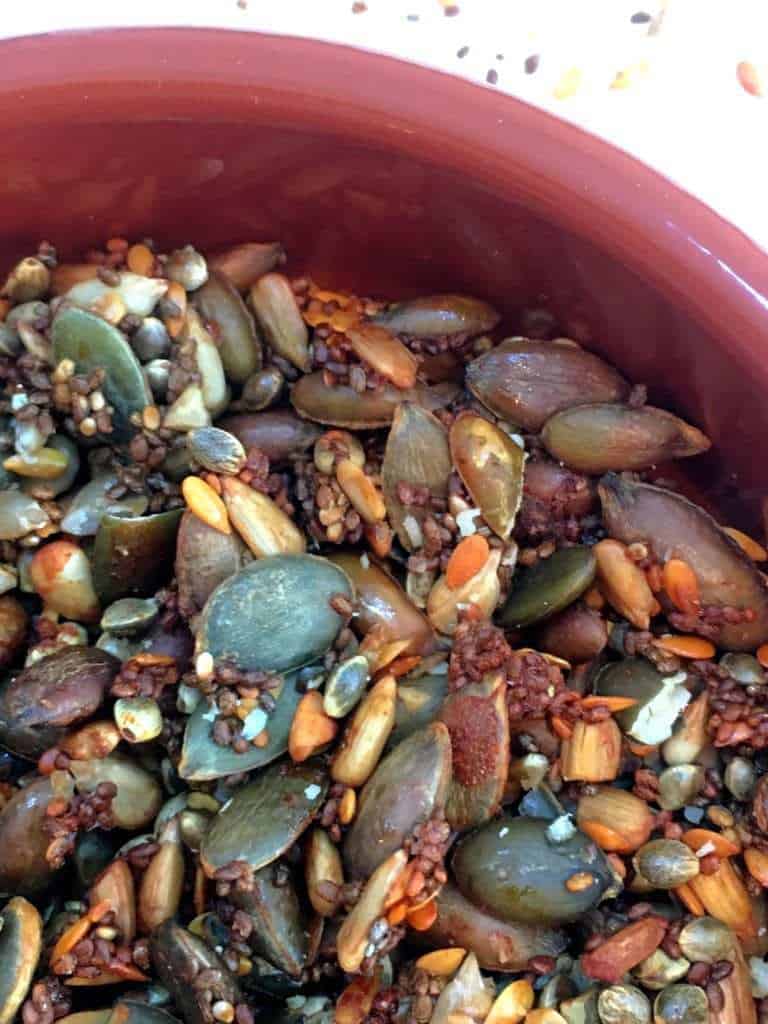 Did you see my blog on the wheaten mix by the Foods of Athenry?