I have to admit to not having heard of Gradz Bakery before.  Mostly, I like to think I have my finger on the pulse of fabulous artisans here in the capital but their genius has sadly passed me by until now.  I've judged hundreds of loaves of bread both for Great Taste and the Supermarket awards and I have to say that the Gradz breads are on another level.  The kind PR's sent me what can only be described as a 'small bakery' to review.  It wasn't a chore.
Gradz Bread

Gradz Bread

Gradz Bread
The brand Gradz was the brainchild of Master Baker Romuald Damaz and his business partner Agnes Gabriel-Damaz. They've combined their expertise and initials (Gabriel Romuald Agnes DamaZ) to develop the name for their award-winning Bakery, based in west London.
Lost Recipes
Now for the best bit …. Agnes discovered a range of recipes in a family attic, handwritten by her great Grandfather and between them, they developed them to fit the modern palate.
Award Winning Bakery
Last year the Bakery won big at the World Bread Awards. Then the came to everyone's attention. A switched-on buyer at Ocado started to stock the brand.
Each slice of bread feels as though it's just come out of the oven, it's so very soft and light. I was particularly excited to see that there was a loaf containing the ancient grain, Amaranth.
One loaf is a loam-green colour because of the added Spirulina and the seeded breads are packed full of oats and flax. I discover that the Shrek-green bread is in fact the one that scooped hundreds of other loaves at the World Bread Awards. Before I realised, it was a massive hit in the HTAP household.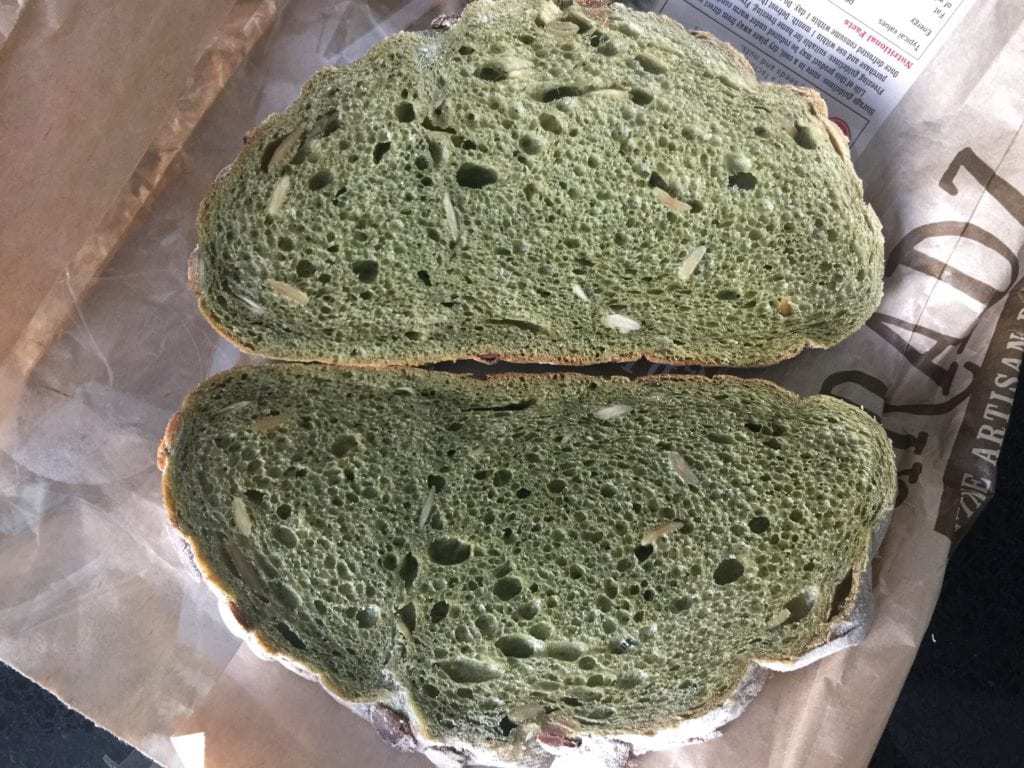 Gluten Free
Three loaves in my bundle are Gluten Free. I pass these immediately to someone who knows all there is to know about bread without gluten. Sarah Clarke has tried every make out there. Both Sarah and her Mum can't cope with gluten in their diet so they are a knowledgeable pair when it comes to decent gluten free bread.
This is Sarah's summary ….
the white is a big surprise. The problem with gluten free bread is it breaks up when you butter it, or when you fill them with sandwich filling. Buy any pre-made sandwich, even Marks & Spencer (who are my favourite bread makers) and the white bread is always really sugary.

Sarah Clark, Gluten Intolerant
The white Gradz bread tastes like bread. It's not too sweet and it's chewy AND it makes a great sandwich. The real test for me is if it makes a tasty sandwich. Most gluten free bread I only eat as toast.



I'm not so keen on the dark, but I don't like Rye bread. The seeded is the best of these as it's really tasty. The white I would say is the one I'd very happily start buying. I don't always like seeded as a sandwich bread and actually seeded seems to be the one most places have got right anyway. The white is a winner.
Gradz have been making traditional breads with a modern twist for the past 3 years. Each loaf has been given a number to correspond with a specific recipe.
They begin their sourdough with a natural mother dough that's fifteen years old. The bread contains no starter or baker's yeast which ultimately makes it easier to digest.
The Range
The range includes six different breads and I have to say I loved them all. Spirulina & Pumpkin Seed Bread, Amaranth Bread, Oats and Flax Sourdough, 100% Rye with Honey, Gluten Free Dark with Seeds, Gluten Free Dark with Sunflower Seeds. You can see there's no scrimping on any of the ingredients and the best bit … the seeds actually held tight to the crust.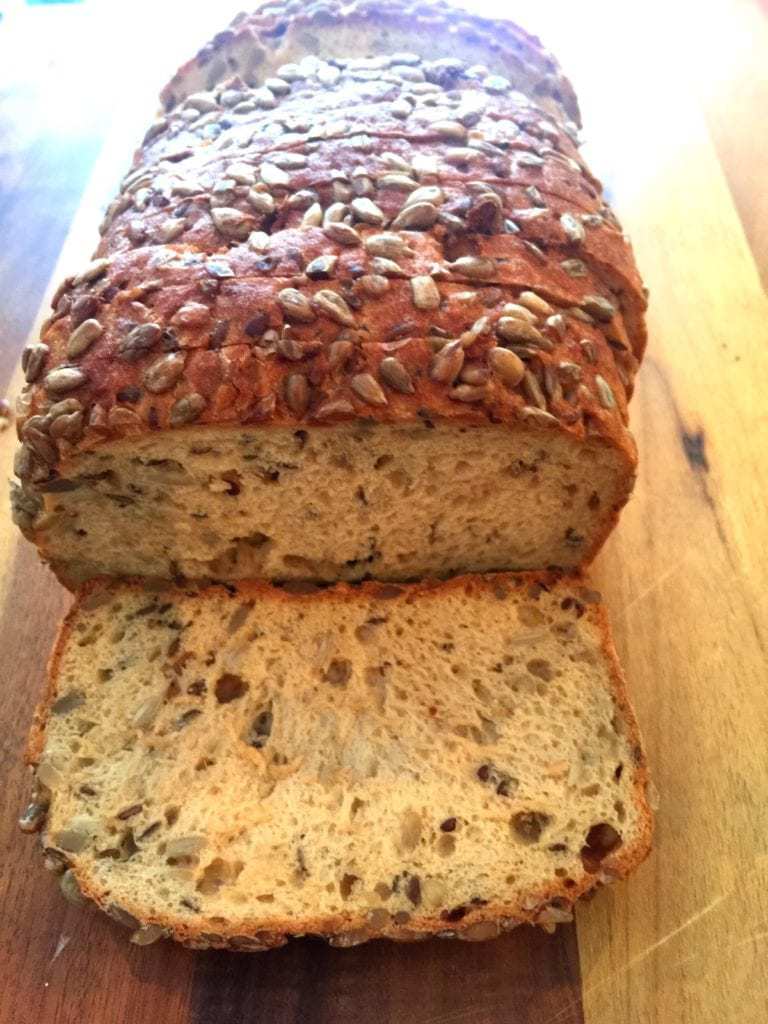 The bread lasts for around 4 days (as if) and retails between £3.85 to £4.49.
You can see the bakers are passionate about making great bread, each slice is testament to this.
"Our breads are completely natural, with absolutely no preservatives added. We carefully select ingredients like Spirulina, Amaranth, natural honey and use only sea salt to benefit both our wellbeing and the flavour of every loaf we make. We offer a natural alternative to traditional bakery products – our Rye 100% with honey for example is yeast free and is proving really popular".

Agnes Gabriel-Damaz, co-owner Gradz Bakery
Seasonal Cakes
The Stollen Twist is a traditional German sweet bread. It's light and generously filled with marzipan and dried fruit, citrus peel and just the right amount of cinnamon for a truly festive treat. Popular in eastern Europe, the Poppy Seed Twist is handmade with a sweet dough and full of poppy seeds. There's a sweet orange peel and raisins filling, drizzled with a light chocolate glaze.

Poppy Seed Twist

Poppy Seed Twist

Stollen Twist

Stollen Twist
You don't have to shop at Ocado either. Gradz Bakery products are available in independent delis, health food stores and health conscious cafes and restaurants too.

Luckily for me I do shop on Ocado. There's no doubt I'll be keeping a keen eye out for Gradz and if it does well there (it's often a testing ground) there's no doubt you'll see the products on Waitrose shelves in the not-too-distant-future.
For more information on the wonderful work of Gradz Bakery, do take a peek at their website.
If you're on Twitter, you'll have seen Bread trending recently. The Comedian, Stephen Mangan asked what the two slices of bread at the end of a loaf was called. Twitter went into meltdown. People responded with everything from heel to knob. We've always called it the crust in my family. What do you call the two slices of bread at the end of your loaf?

Talking of bread … did you see my post the Hambleton Bakery?