Aldi luxury Pamper Hampers are the perfect gift for that special someone who likes a fragrant, classy gift?  Haven't got a huge budget?  The perfect gift is in the high street budget supermarket, Aldi.  The better news is it's just £29.99 and you don't have to fight in the aisles for your chance to snap one up either.
Draped in a huge black bow and there are two fragrances to choose from.   Packed around shavings is a candle in a glass jar with a smart silver lid, a reed diffuser, some nourishing handwash and hand creme and a bottle of Prosecco all for under thirty pounds.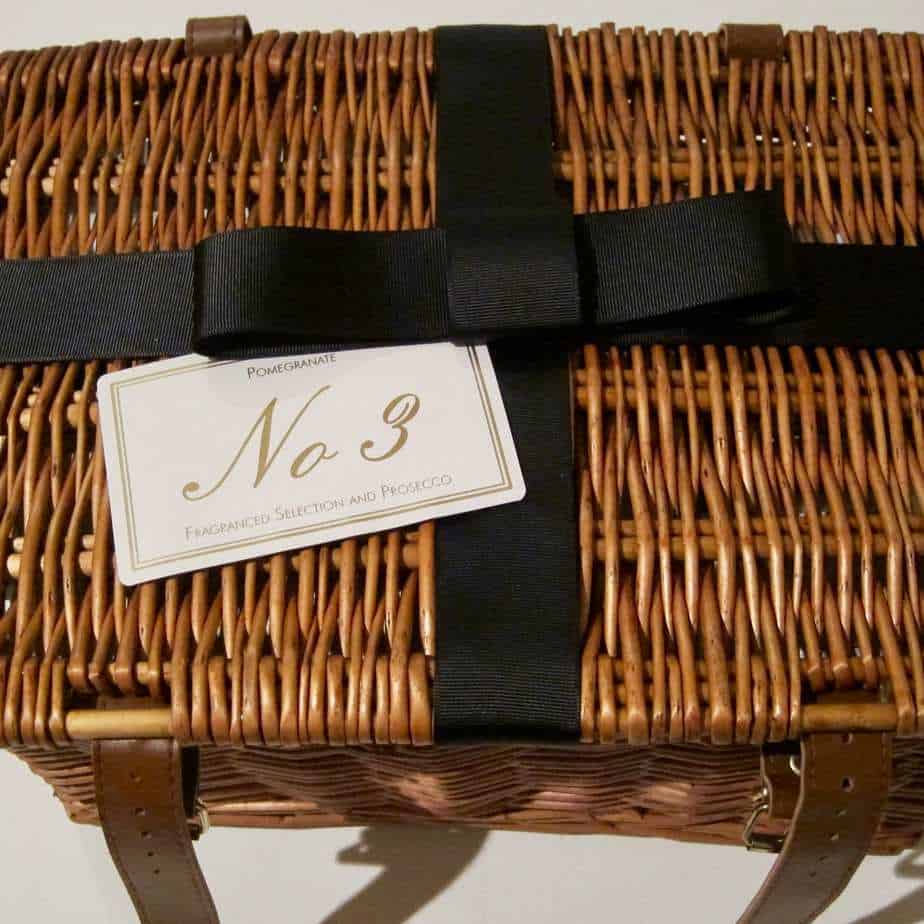 Pomegranate and Lime, Basil & Mandarin
The No 3 Pomegranate isn't too dissimilar from the Jo Malone fragrance of roughly the same name. The No 1 is Lime, Basil & Mandarin, and if I was to do a blind-folded test, I would have difficulty picking it out from Jo M's own collection, the company now run by Estee Lauder.
Inside either hamper you can expect fabulous value for money and as it's from the Luxury range, quality. 
Full-size Luxury products
Prosecco Superiore DOCG, 75cl
Luxury Collection Pomegranate Candle, 290g
Luxury Collection Pomegranate Reed Diffuser, 100ml.
Add as many or as little of the reeds to the oil as you like to intensify the scent.   The reeds are turned after 6-8 hours and the fragrance fully blooms within 36 hours.  
Luxury Collection Hand and Body Lotion – Pomegranate, 250ml
Luxury Collection Hand and Body Wash – Pomegranate, 250ml
Tried and Tested 
My No 18, Fig & Cassis candle, has lasted for some considerable time.  It also smells of what it's supposed to.  How many times have you paid a fortune for a top end candle, only to be disappointed?  This is pretty impressive at just a fraction of the price of some high street, high-end candles.
It's the present that keeps on giving throughout the year. Think about gloomy January … cold Prosecco, a hot bath with plenty of bubbles, followed by a generous slathering of body wash and then body lotion …. and that candle glowing … sure to beat any New Year blues.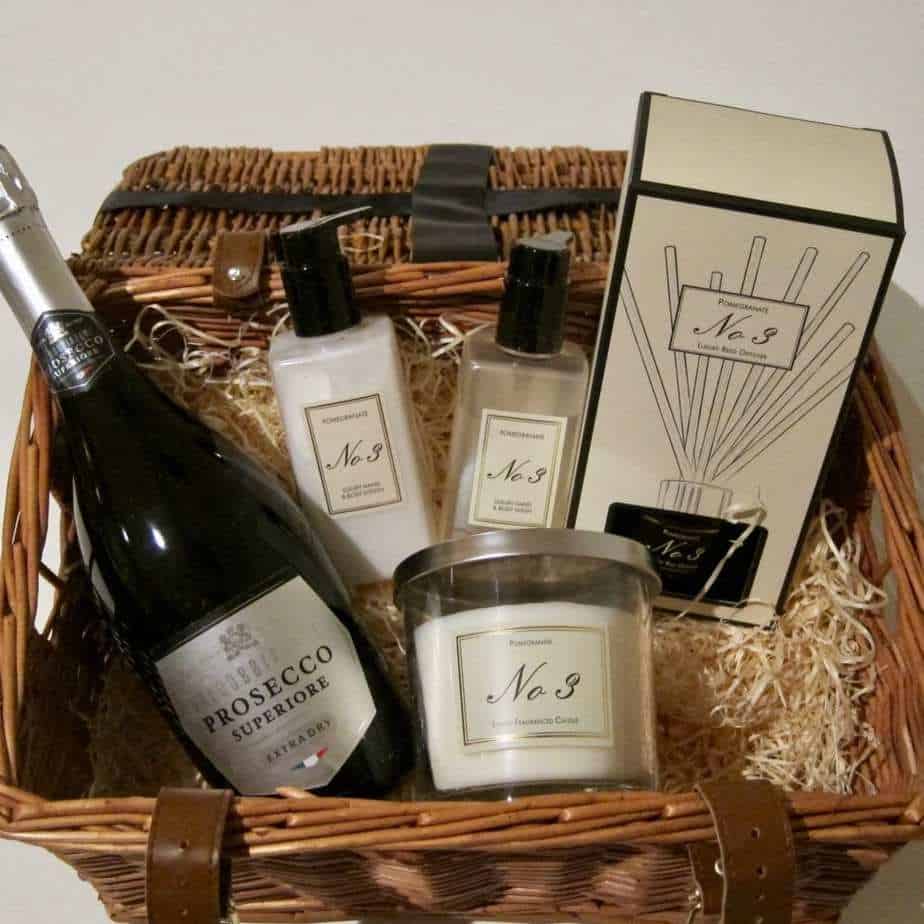 Order your Pamper Hamper before 19th December here.
Love your gin? Did you read my post on Pink Gin?