Primo Aperitivo is a brand that's offering the true cocktail-lover a decent quality drink. Forget the sugary canned numbers (which have their place, don't get me wrong) destined for the commuter, festival-goer or picnicker, this brand is up there in the pre-mixed spirits category.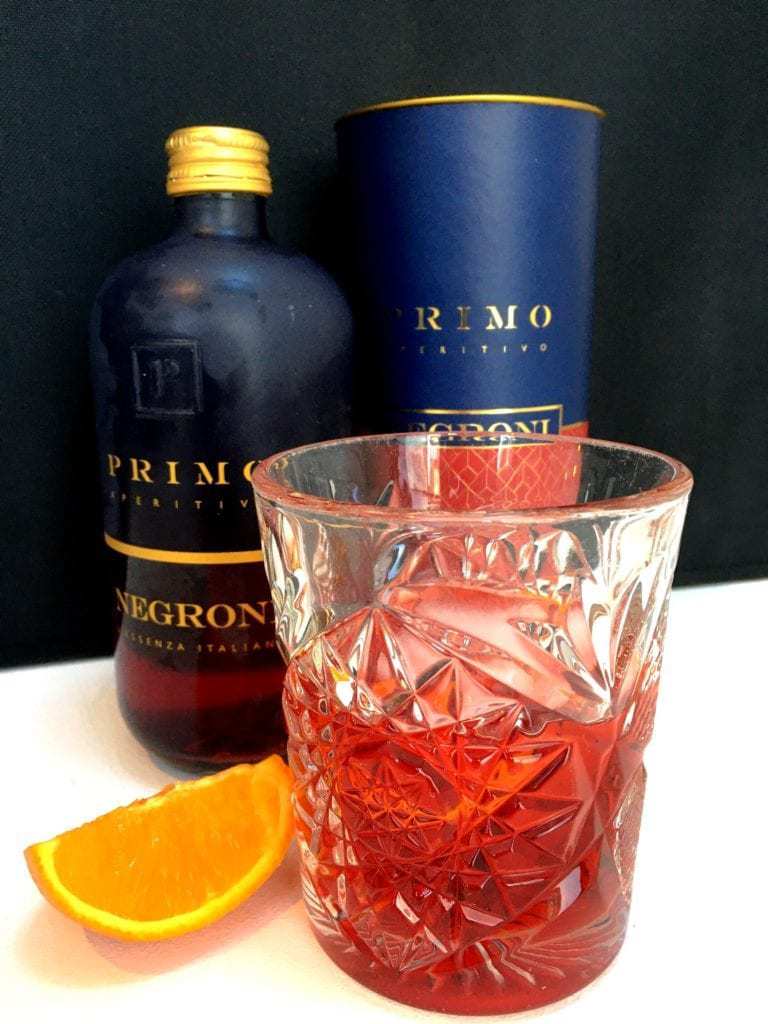 Primo Negroni is a tipple made from high-quality ingredients, created by Italian-born mixologists Danilo Tersigni and Filippo Previero, the men behind VII Hills Gin.
History of the Negroni
The story behind most every cocktail is something of a fable. The truth is that the Negroni is one of the most famous Italian cocktails in the world. In 1919 the story goes that Conte Camillo Negroni, a regular at the Casoni Bar in Florence asked to upgrade his Americano cocktail. Fosco Scarselli, the bartender, switched soda water with gin. This became the Count's regular order. As other customers ordered the drink, the Negroni was born.
Negroni Taste Test
Primo Negroni looks great and stands up to the taste test. Like the bartender mixed drink, it's mixed with dry gin, sweet vermouth, bitter aperitif and orange essence.
It as bitter as I'd expect from a Negroni and the vermouth is well balanced with the gin.
Great Gift
The packaging is classy and is a great gift for any cocktail lover. I love that I can keep a bottle in the fridge and have a Negroni anytime I fancy, I just need to remember to keep an orange or two close by.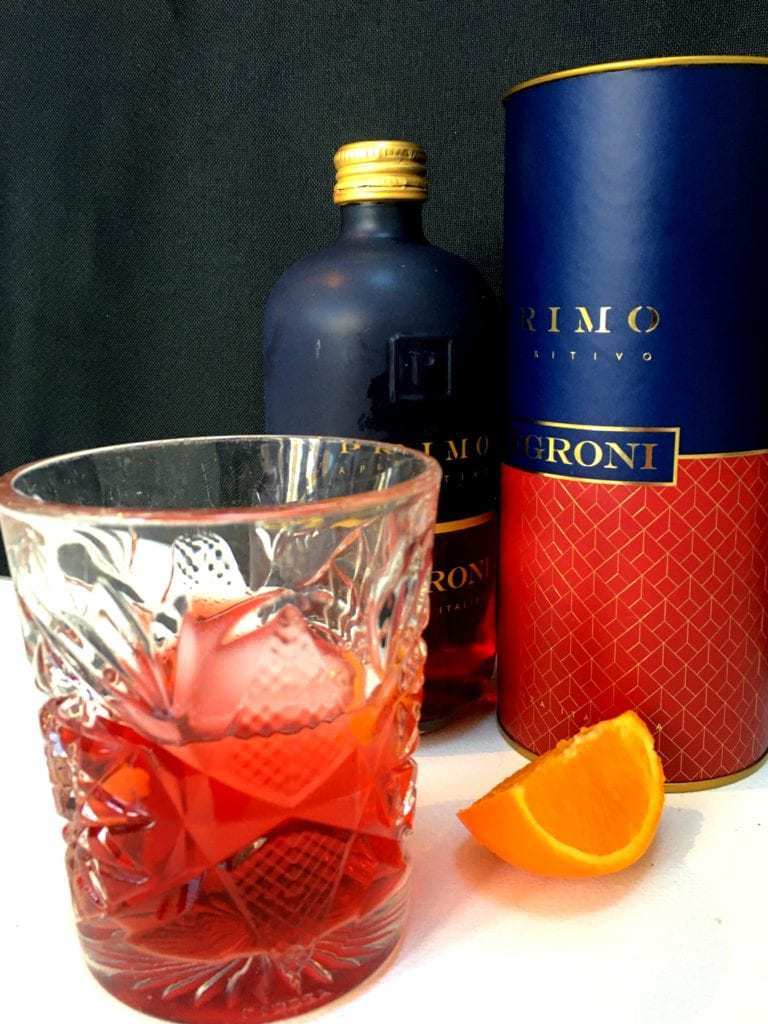 Primo Aperitivo Negroni: 5 Cocktails
It's perfect for keeping in the fridge. A glass bottle contains 5, 500ml servings, 26% ABV. Grab a decent rock glass, this baby is strong. You'll need a generous ice cube (or two). Add 500ml, finish with a twist of orange.
For more details on buying Primo Negroni, visit the website.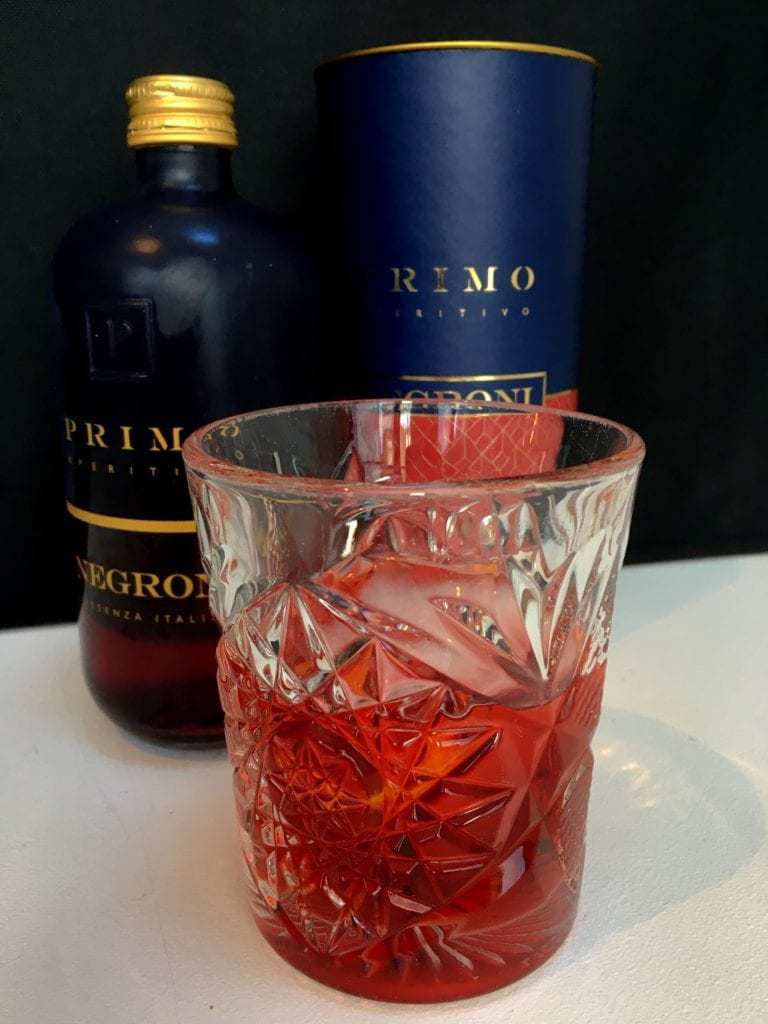 Enjoyed this? Read my blog about the Silent Pool gin distillery.