International Sherry Week is a great opportunity to scream to the world about this wonderful Spanish product and with the added challenge to pair food with a mystery bottle of this wonderful wine I'm there with bells on.  Sherry, I hear you cry!  Isn't that for maiden aunts and the like?  Well, I hate to break it to you but if that's your first thought, you need to hop on a plane and get yourself to Jerez – the Sherry capital of the universe.
International Sherry Week
I've had a thing for sherry since I visited this part of Spain some time ago, bolstered after a fabulous wedding in a Bodega in Vejer soon after.  Forget the Bristol creams of this world or the old thick syrupy stuff that lurks in crystal decanters.  I'm talking sherry wine that's full of depth and flavour.  Once you've tried one that blows your mind, you'll enjoy sampling sherry all the more.
Game or Offal?
The dish had to be local to where I live, or certainly where I come from.  I toyed with the idea of pheasant and marvelled at game birds of every variety currently in season, all of which work with Palo Cortado.  London isn't well known for its shoots or it's chicken but we do have some of the best restaurants in the world here and there are parts of the UK that do.  Tender, organic chicken livers from birds reared on farms where they're free to roam on organic pastures form the basis of my dish.
Palo Cortado
I was sent a bottle of Palo Cortado to work with and it's a beautifully complex wine with the wonderful smell of toasted raisins.  Now I can't confess to being a sherry expert, you should visit the Bodegas of Jerez for an education but I know a little about what I love.   Its production would mean a whole other blog which I shall work on.
I do know it takes its name from the slash or 'Palo' the cask is given when it's initially fortified to 15% by volume.  When the tasters get round to sampling, if it meets certain very specific characteristics it's given a horizontal line across the original slash mark.  See the bottle below for the visual.
Could I get away without cooking at all?  Palo Cortado works so very very well with strong cheeses, this Gran Padano Reserva was a fabulous match.
It's best served chilled and it will keep in your fridge once it's opened, for months.  Sadly, not in our house.
I chose a chicken liver parfait recipe simply because of the depth of wonderful flavours, the chicken livers, garlic, cream, thyme and basil.  Not for it's photographic opportunities I hasten to add.  You just need to understand the taste is outstanding for this fairly simple and cheap dish.
Chicken Liver Parfait with Spiced Fig Chutney
Ingredients
175g unsalted butter softened
500g chicken livers.  I used organic.
3 tbsp Palo Cortado sherry
2 sprigs of stripped Thyme
1 chopped garlic clove
2 basil leaves
4 tbsp Double Cream
Salt and pepper
Spiced Fig Chutney
2tbsp vegetable oil
1/2 red onion, finely chopped
4 fresh figs, chopped into quarters
1/2 tsp cinnamon
1/2 tsp ground ginger
2 tbsp soft brown sugar
3 tbsp balsamic vinegar
Salt and pepper
Method
Clean the livers, it's not the easiest of jobs but it's worth it.  Remove all the stringy, greenish sinew.
Heat 2 tablespoons of the melted butter in a heavy frying pan – I used my wok – until the butter begins to foam.  Add the livers to the pan.  Cook for a minute then add the Sherry, garlic, basil and fresh Thyme.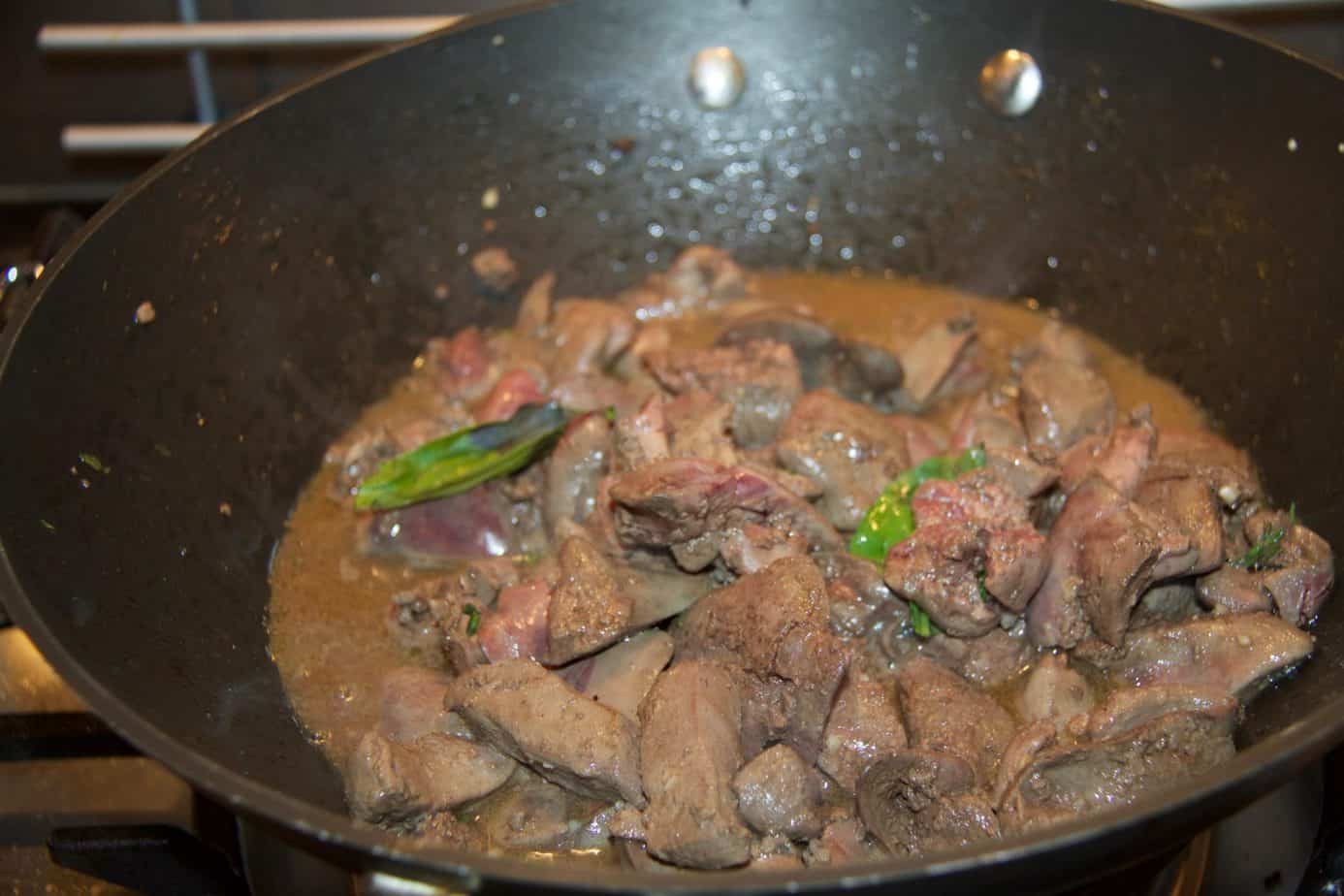 Cook for a further 3 minutes or so but don't brown.  Season with salt and pepper.    Spoon the livers, with about 1 tbsp of the cooking juice into a food processor and blend.  Add the remaining butter and double cream and blend.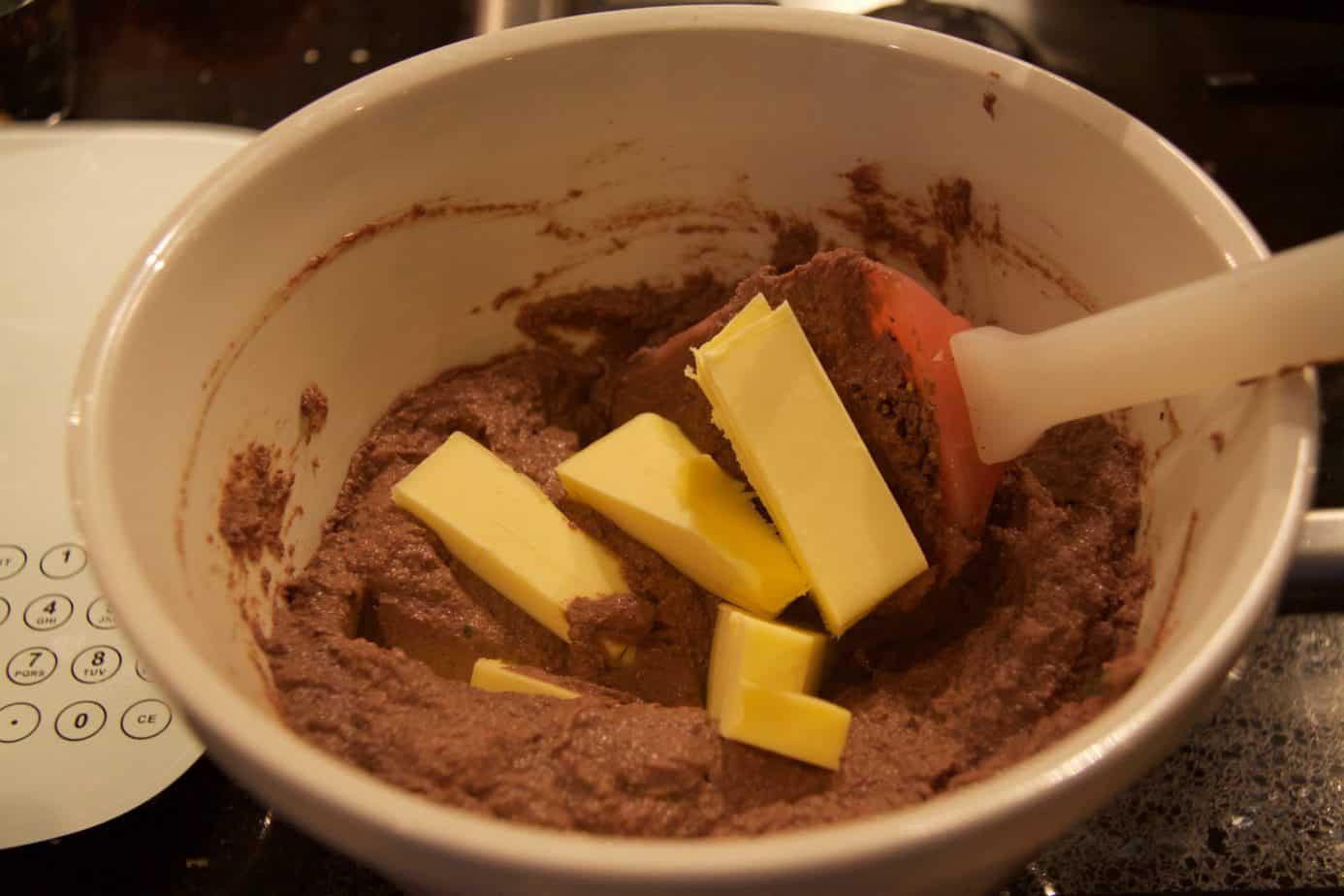 The mixture should be pretty smooth.  If you need to, sieve the mixture to make an ultra-smooth parfait.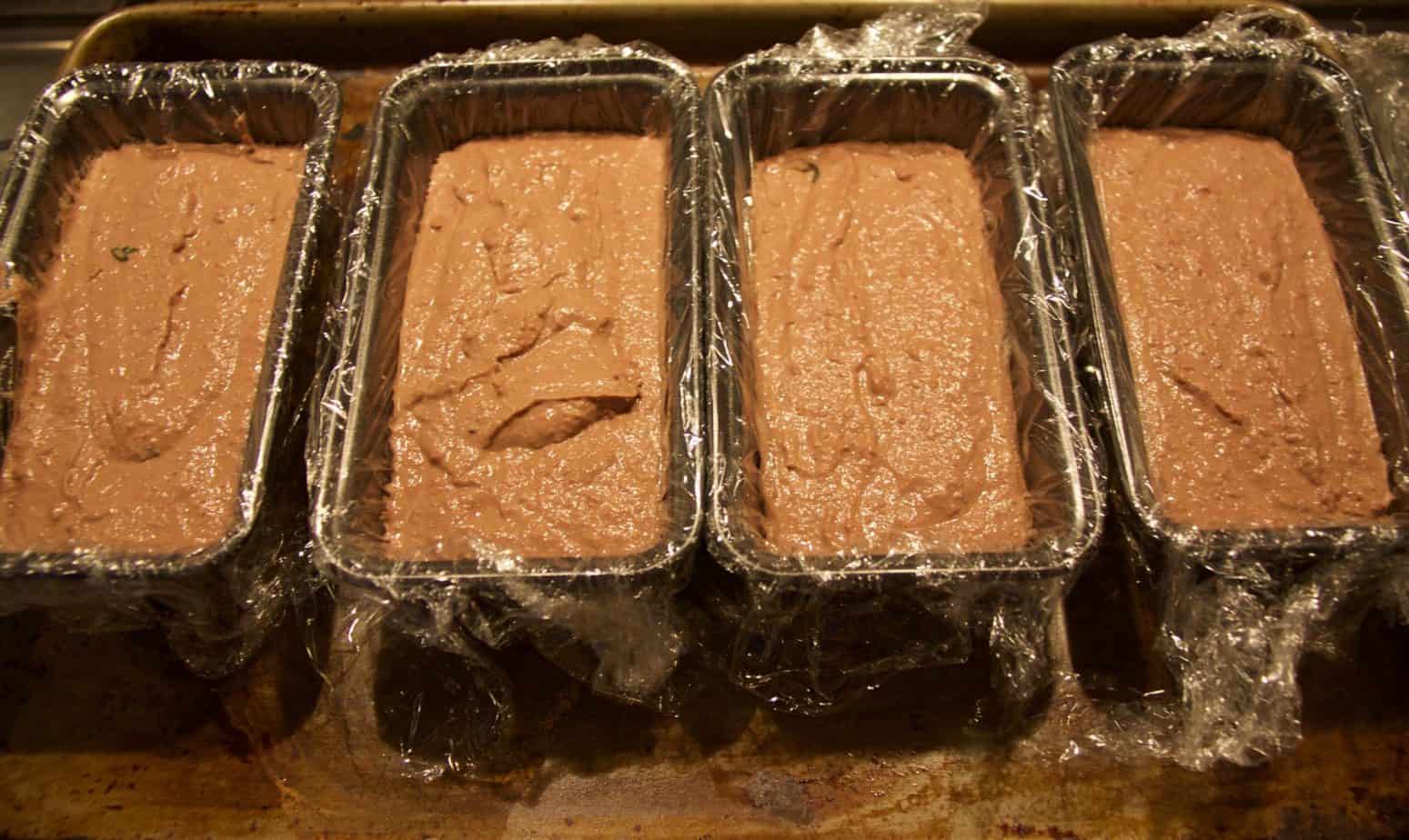 Spoon into a lined terrine dish (or suitable tin or tins lined with cling wrap to allow it to be removed with ease) and smooth the surface with a knife.
Place in the fridge to cool and set firm for at least 2 hours.  Cut with a heated knife or to warm spoon to make quenelles.  This is super rich so you need a very small amount.  It freezes well.
For the Spiced Fig Chutney
Heat the oil in a frying pan and when hot, add the red onion and fry until softened.  Add the figs and spices and stir well until the figs are soft.  Add the vinegar and simmer until the mixture thickens.  Transfer half the mixture to a blender or use a stick blender to smooth.  Return the pureed mixture to the pan to combine and season with the salt and pepper.
Serve with crackers or toast and a large glass of Palo Cortado.  Enjoy.
For more on game and wine pairing, take a look at a recent
blog
on the subject.