Yottam Ottolenghi loves his olive oil.  He even reviewed them for the Guardian and here's his conclusion:
"Cost-wise, it makes sense to have two or three oils on the go at once – a cheaper variety for basic dressings and frying and a more expensive one for that final drizzle. The oil I want to dip my bread in or use to finish off a dish is highly aromatic but with the freshness of newly cut grass. The oil I drizzle over a simply cooked bit of fish is, similarly, smooth, velvety, fresh and balanced. The oil I use for everyday dressings, on the other hand, is less grassy and aromatic, and more one-note: punchy flavours can be brought in from garlic, honey, mustard, and salt."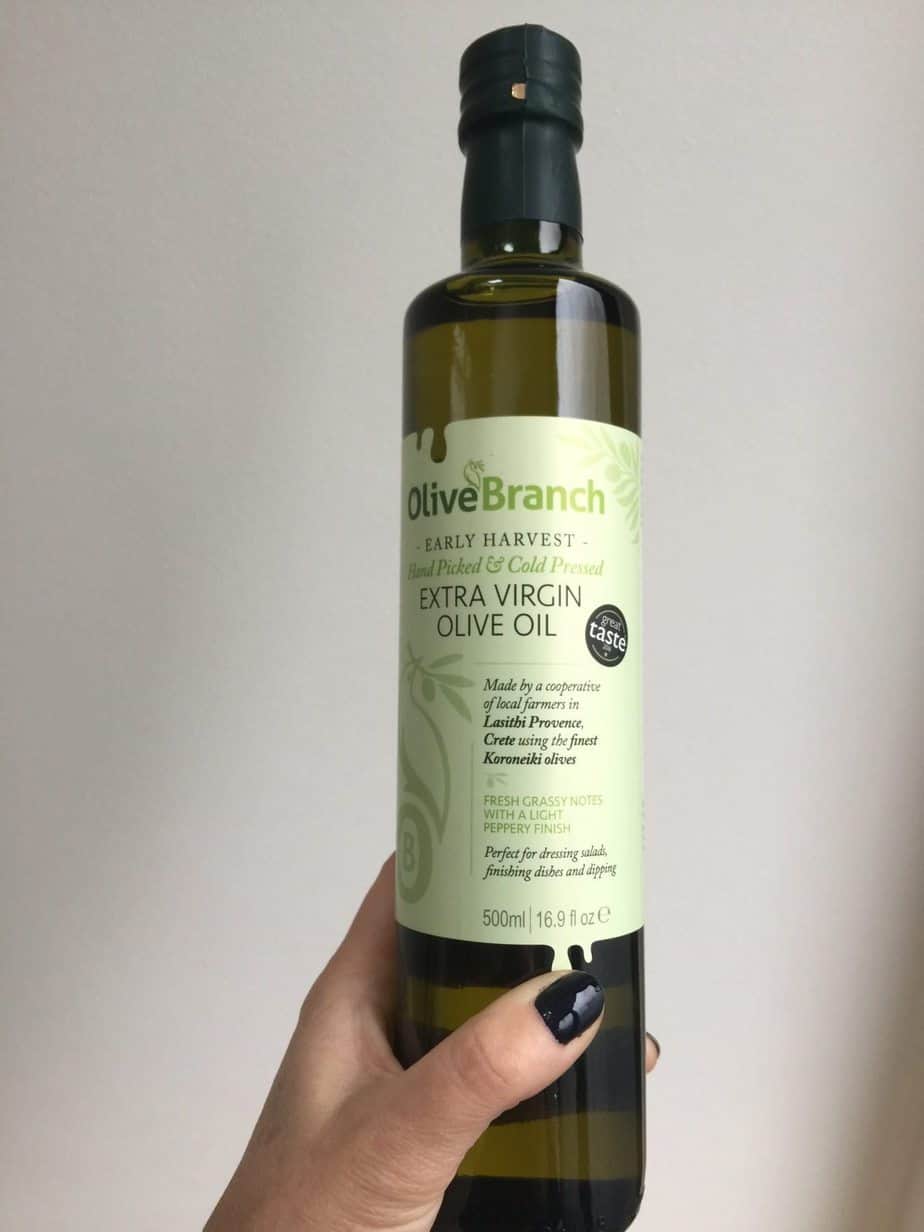 Olive Branch Olive Oil is his oil of choice, it's used by him in his restaurants and delis and hails from a family farm in the Lasithi province of Crete.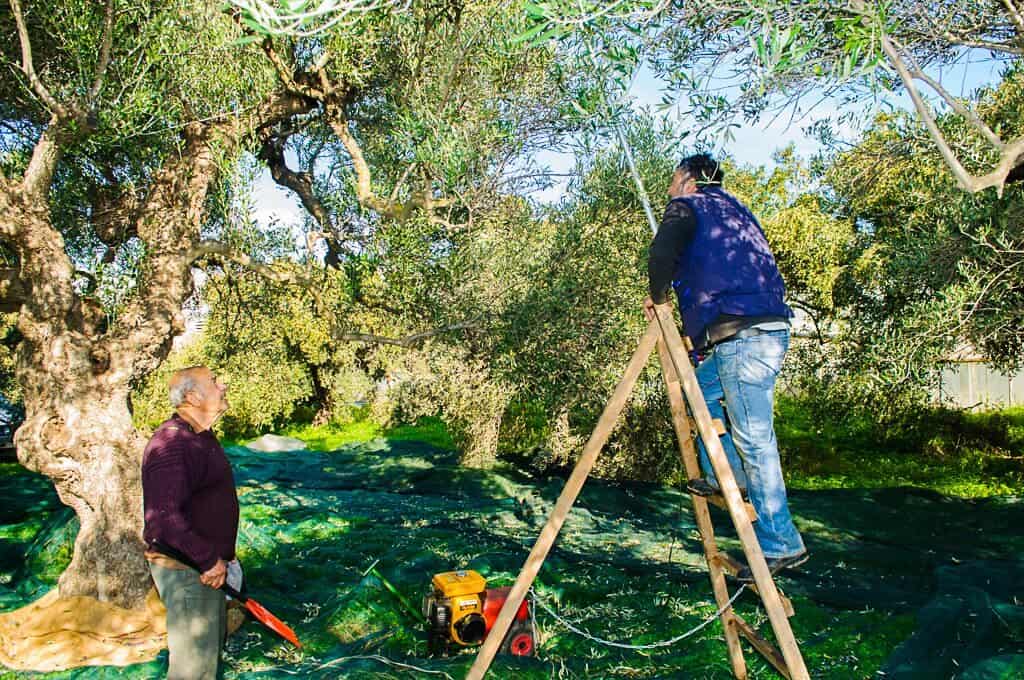 It's run by Yiannis Koinaki and his daughter and founder of Olive Branch Oil, Maria.  The farmers work in a co-operative, growing the Koroneiki Olive, harvested at the same time each year and cold pressed in the community co-operative.   The process is fully managed from the field to the bottle.
Prospects for 2017 look very challenging.  Olive oil prices are set to rise after poor harvests in Europe and the decision by some growers to delay picking, hoping to increase the crop.
Poor Harvest
Producers in Greece and Italy have experienced a bacteria that's wiping out olive trees.  Tunisia has suffered low levels of rainfall.   Tunisia you say?  Yes, the North African country has taken the top olive oil exporter spot and is the second-largest producer after Spain.  All this, coupled with Brexit, could mean trouble ahead.
Fraud
America is clamping down on labelling.   And why wouldn't they?  The country has become something of a dumping ground for fraudulent products, particularly olive oil.  No one can control the 350,000 tonnes entering the country, mostly from Italy.  Today, even after the news, scandals and general awareness, adulterated bottles of oil are still on supermarket shelves.  Olive oil is commonly marketed as Italian. More often than not, it's grown elsewhere and is just packaged in Italy.  If you see the words 'bottled in Italy' on the label be wary.  Some have been mixed with seed and are actually making customers poorly. Oils are also being coloured, mixed with chemicals and blended before being sold as olive oil.  America wants to sample all foreign olive oil to determine whether they've been adulterated or misbranded.
So why does this matter to the producer in Crete?  Well, it has profound effects on the market of authentic virgin and extra virgin olive oil that are more expensive, for obvious reasons. So there's no real incentive for anyone to stock the great stuff if they can get 'Olive Oil' cheaper in the supermarket.   Everyone's got used to the low price, whether it tastes great or not.  A real shame.  When you get to taste a great Olive Oil, it's like a fine wine.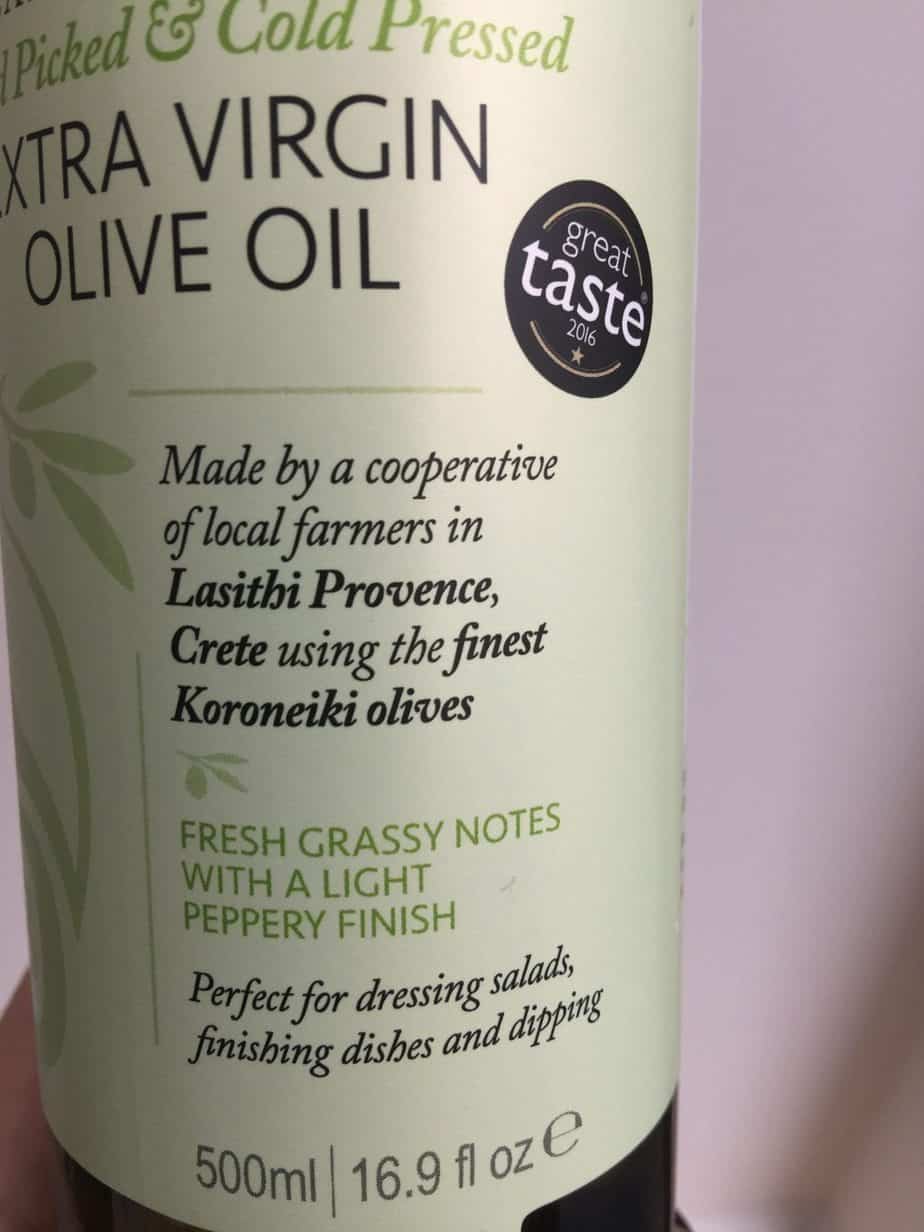 This piece is to encourage you to try this small producer from Crete.  It has a story, here are the pictures.  It also has a Great Taste One Star.  I've tasted it and can see why Ottolenghi gives it his stamp of quality. Put your mind at rest, support the small people and reap what they sow.