I don't need to remind you Dear Reader that I have a passion for gin.  Not your run-of-the-mill, bog-standard, supermarket gin.  Now, I'm not dismising it because it has a place in every drink but I like gins with a story.  Saturday 10th June is World Gin Day and here is my list of favourites.
Brighton Gin
I love that Brighton got fully behind the gin revolution and their organic British grain spirit isn't one to miss.  The first legal distillery in the City, locals have made Brighton Gin their own, and it's on sale in over 100 stockists from The Grand Hotel to independent off-licences.  It's not hard to miss.
I love everything about the packaging, the blue which is the same colour as the promenade railings, the wax top, the label printed on a bus ticket from yesteryear.  Look closer, and you'll see the Brighton Pavilion and some reasons why it's Gin from the Sussex seaside City.  Expect milk thistle, juniper, coriander seed, fresh orange peel, lime and angelica root.  The distillery team recommends tonic with a slice of orange. Warm citrus notes give the gin a softer side in the mouth, but the juniper and milk thistle remains apparent.  Perfect with tonic, it works well in a Martini, sipped over ice with a slice of orange, and their take on The Aviation isn't too shabby either.  They've kindly shared one of their cocktail recipes with me for World Gin Day.
World Gin Day Cocktail Recipe
Brighton Delight
A delicious creation from Scott Mather, the Head Bartender of RustiKo on Soho's Old Compton Street
50ml Brighton Gin
25ml Violette Britottet
Juice of a lemon
10ml Maraschino Luxardo Liqueur
Shake over ice and serve with cocktail cherry with stem.
If you can lay your hands on them, treat yourself to a jar of Luxardo Maraschino cherries.
Gin Mare
Gin Mare is what I'd call a savoury gin.  It's from Spain, Barcelona to be precise, heavy on the herbs and most likely served with smashed Basil and a sweet tomato.  It joins a very short list of herb gins on the market, and the botanicals include basil, rosemary, olives and thyme.  See what I mean about savoury?   Mr's favourite gin and now a regular favourite in our household.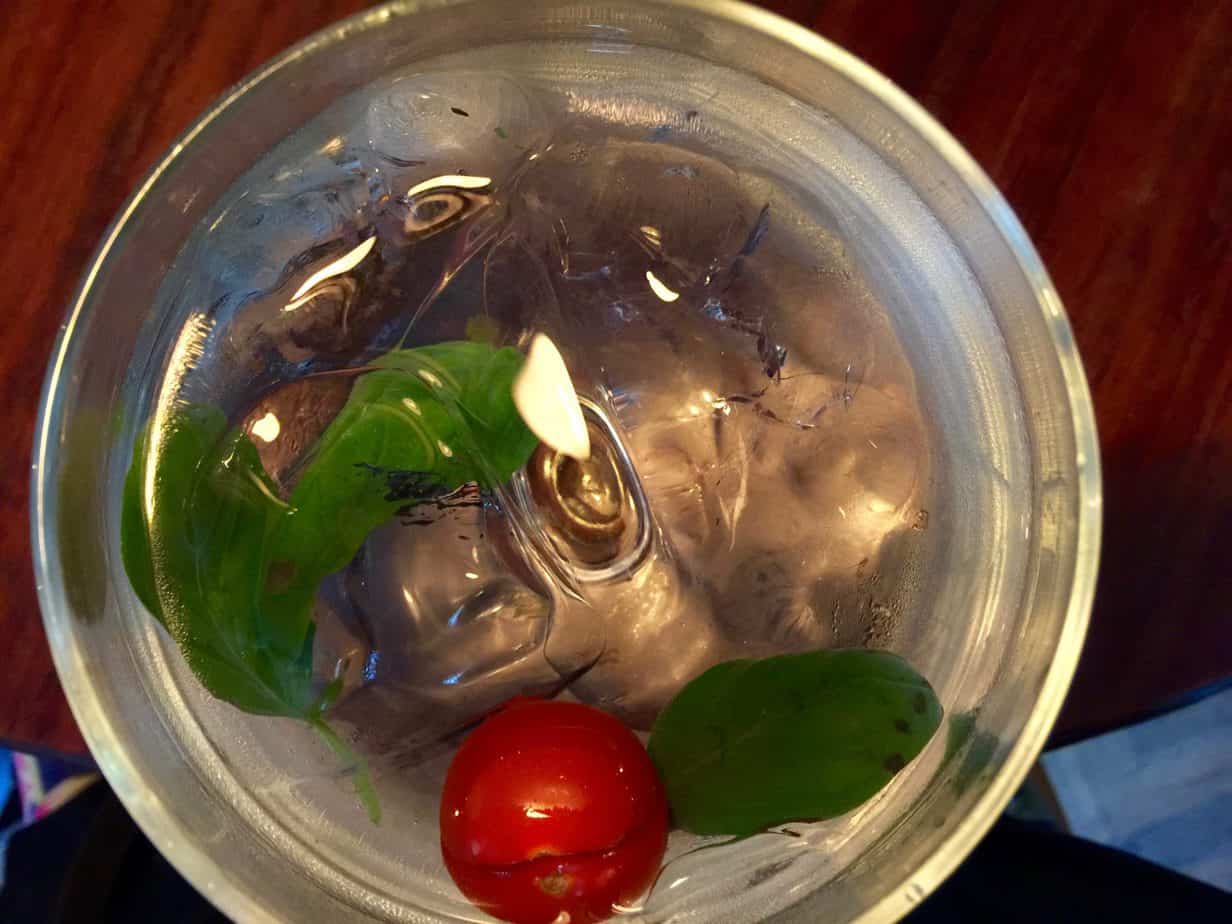 A little closer to home, my home, in London I have two fantastic distilleries Sipsmith and Silent Pool one in Chiswick, the other in Albury.
Silent Pool
Silent Pool is a floral and fresh gin and a 'holdtheanchoviesplease' staple.  If it needed a label, it would fit into the floral gin category.  There's a bold sweet elderflower on the initial sip, overtaken by citrus and pepper.  Not overly complicated with the taste of Juniper either.  It's a well balanced, subtle gin, served with a sliver of orange peel in a gin and tonic.
If you want to know more about this fantastic gin, made in the most unexpected place, have a look at this short video I made of the Distillery.
Sipsmith
Sipsmith is another cracker.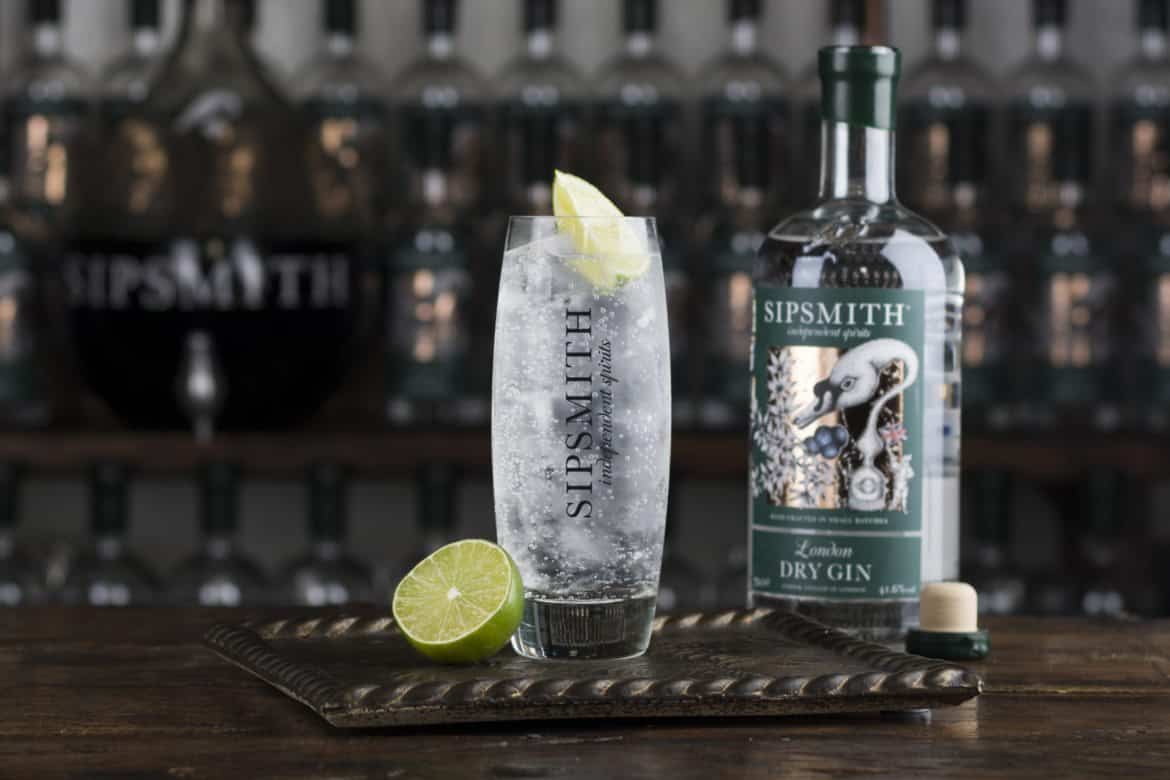 There's a great menu of ingredients in this London Dry Gin which is spicy and full of character.  Perfect Martini gin.  Juniper Berries, Coriander seed, Angelia, Liquorice, Orris, almond, cassia bark, cinnamon, orange and lemon peel are the botanicals involved, but it's few that play a starring role.  The liquorice cleverly balances out the tannins in the other botanicals.  Expect a deep juniper note with a citrus kick that keeps on punching its way through.  Rounded and smooth it's a mixer and a sipper.  Serve with a decent tonic and a generous wedge of lime.  Even though the brand's been snapped up recently by Beam Suntory, the world's third-largest spirits company,  the trio of founders are still overseeing the business.  A bottle of this and I promise you'll not go wrong.
Sharish
For a little magic, Sharish is a gin to wow.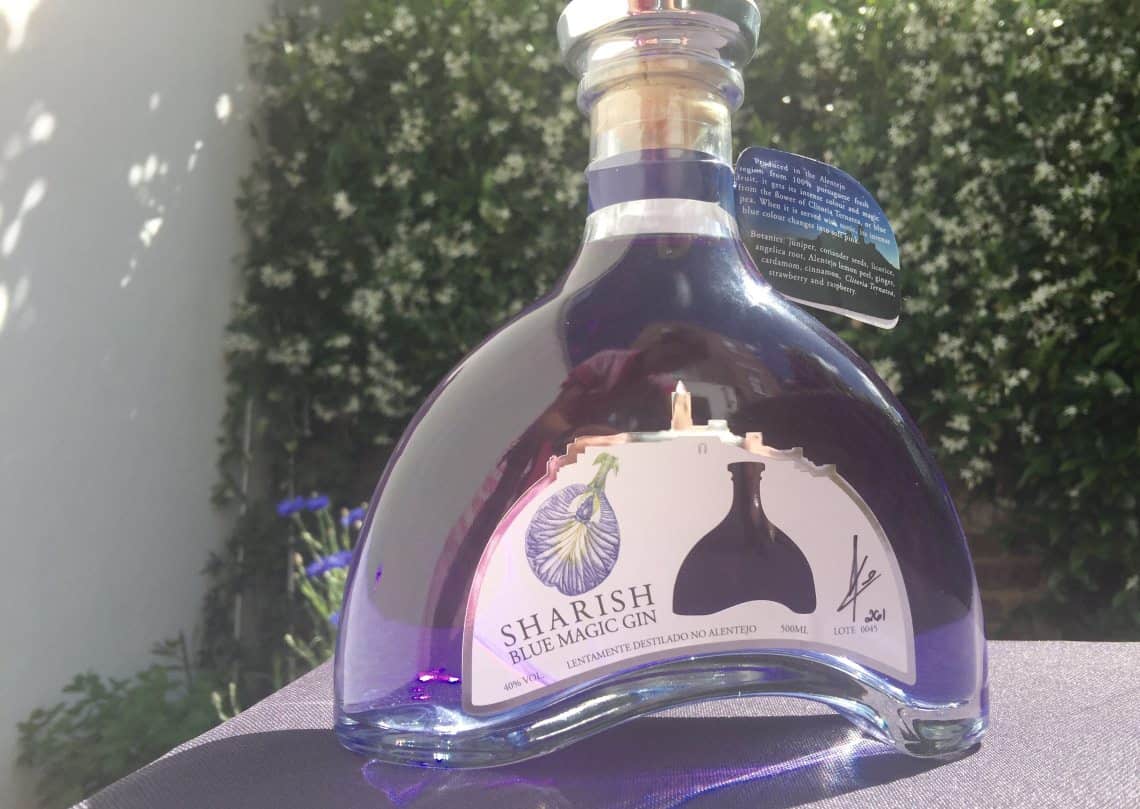 From Portugal, this gin begins blue and ends up a beautiful pink when the pH balance changes.  This happens when you add tonic to the alcohol.  So much fun, the 'magic' happens because the distiller uses a blue pea flower in the distillation.   But it's not just the wow factor that helps it onto my Gin List for World Gin Day. This gin is smooth, full of citrus notes and has a marvellous apple aroma. Botanicals include juniper, coriander seeds, cinnamon, clove, bourbon vanilla, apple, lemon verbena, orange and lemon peel.   More about its colour-changing properties here.
Pothecary
I love this story. Pothecary started life in a spare bedroom in Dorset. Two friends were fed up with rubbish gin in bars and decided to do something about it. They made what they thought was an alright mix, entered it into the San Francisco World Spirits Competition in 2016 expecting some honest expert feedback and landed a double-gold. I should mention that they've added a couple of IWSC Silvers to that by the way. To an English grain base, they make each botanical separately – all hand-foraged, in essence, organic and include Lavender from Provence, Anatolian mulberries, Tilia flowers wild-foraged in Poland and of course Juniper, without forgetting the Sicilian Lemon – before blending them together. It's smooth enough to be sipped neat, but stands its ground in a G&T. I loved it in a Negroni.
I'm sure they'll be double the list next year.  Let me know your thoughts on my select list and your favourite gin.