I do enjoy a tour of a cemetery or graveyard, and the funerary architecture is intriguing.  I can't say I can claim the title of  Taphophile just yet, but I can see why people want to learn more about people no longer around.
I've written before about Highgate Cemetery, full of amazing architecture, fascinating stories and a place to find peace – for both the living and the dead.  Our tour guide touched upon the significance of the granite markers on the Victorian graves we passed and what the sculptured designs represented.  Of course, only the very rich could afford a lavish burial and it was an opportunity for families to really show how much their dearly departed meant to them, and of course how much money they had to those visiting.
So I took a few images at Highgate and illustrate their meaning here.
You'll see quite a few Obelisks in the West Cemetery which became en vogue in the 19th Century. The classic style of a gently tapered column formed to make a sharp angle was replaced in mid-Victorian times with a style more similar to a church spire.  A symbol of eternal life, fertility, regeneration and resurrection.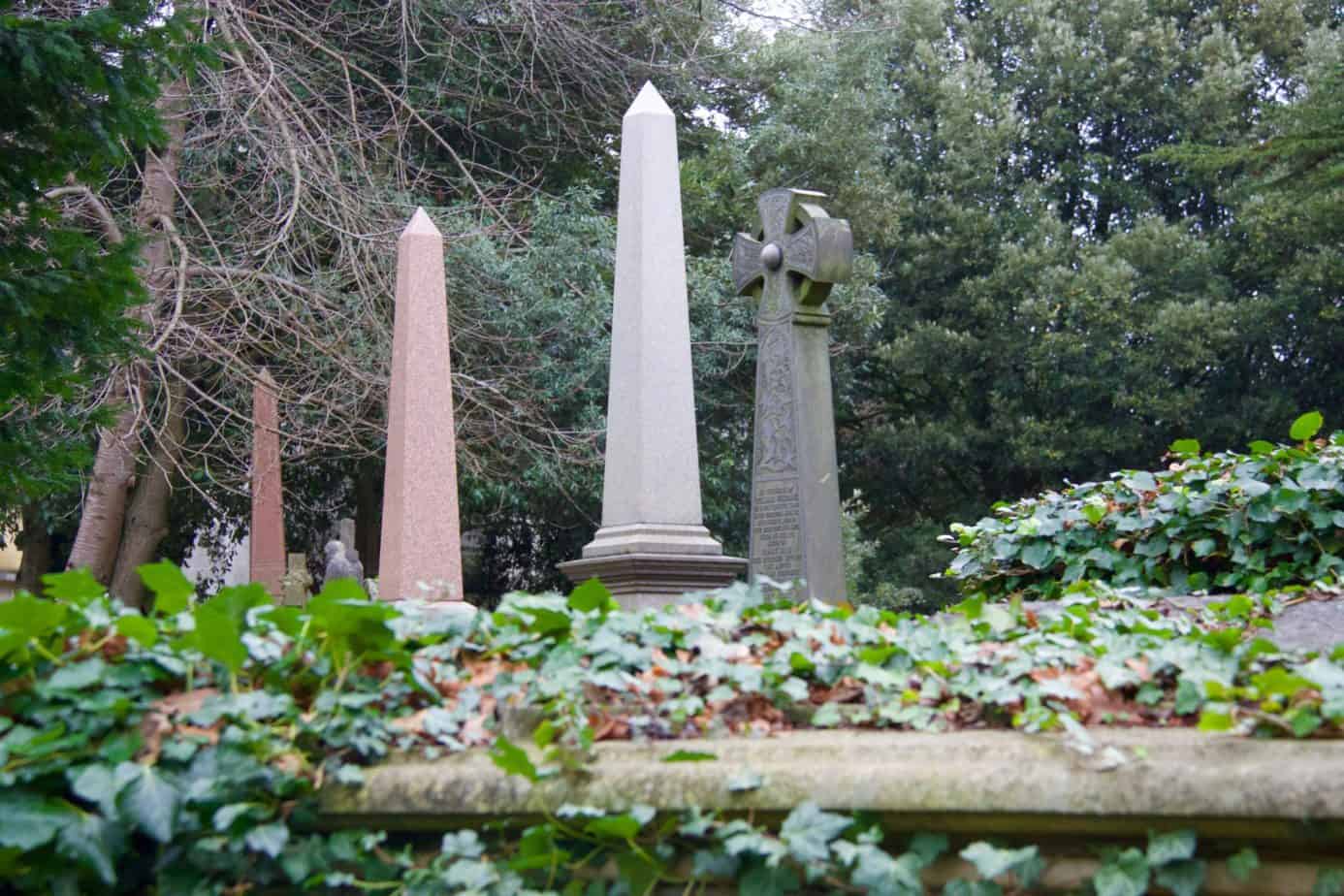 Urns represent death and the return of the body to dust.  A drapery or Pall expresses mourning, symbolic of the palls used to cover coffins in funerals.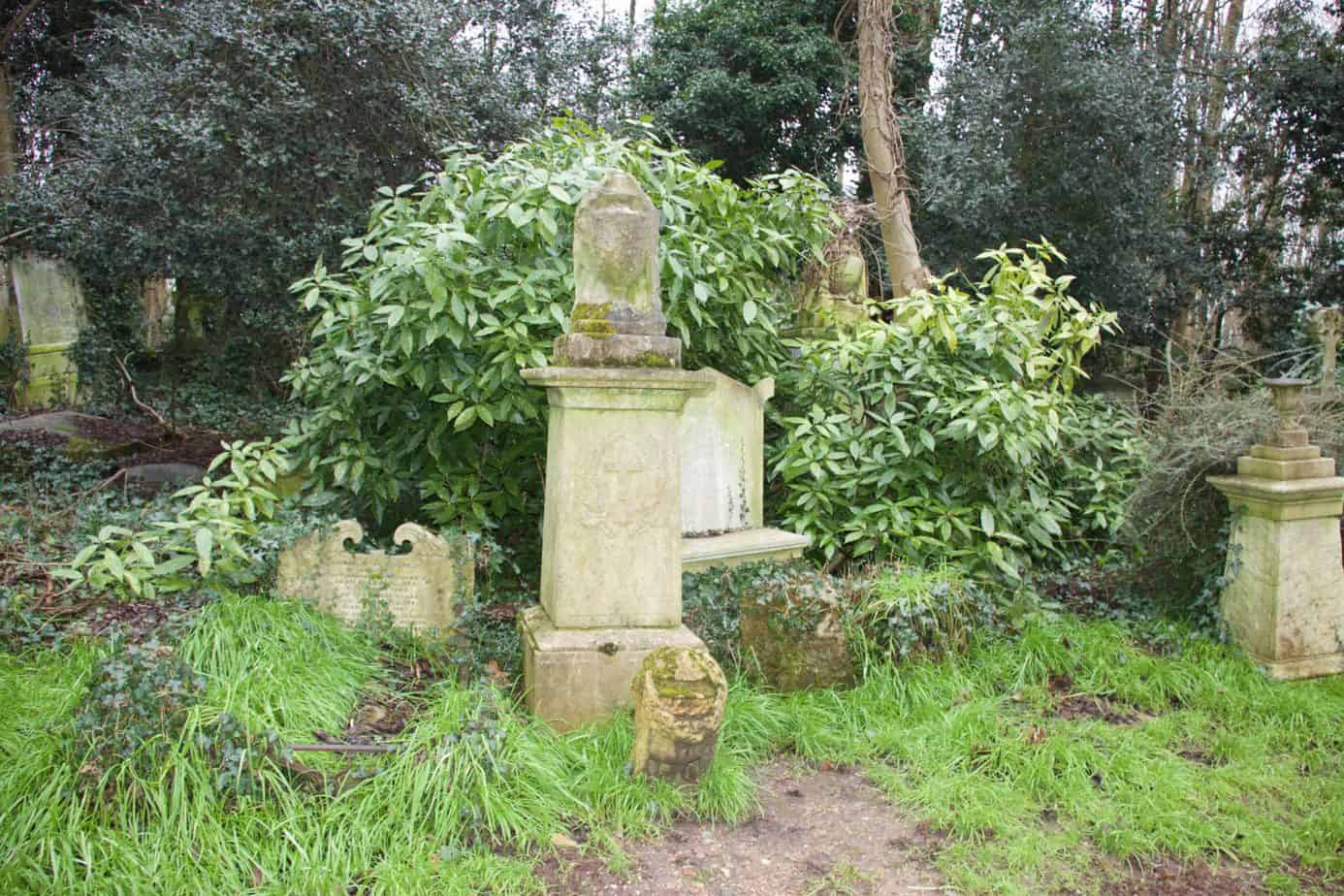 A free-standing column symbolises the sky, God and deity in general.  A cut or broken column means that the life has been cut short.  A wreath over a column suggests victory over death.  Obviously evergreen means it won't die and a circle of no beginning or end.
A plinth with three steps signifies faith, hope and charity.
Angels
Angels with wings are the messengers of God.  Outstretched wings are guiding the soul on the flight to Heaven.  A weeping Angel means an untimely death and is often found over a child's grave.   A weeping Angel is also known as the Angel of Grief and shows mourning an untimely death.  An Angel with a trumpet symbolises the call to resurrection.  If one or two trumpets feature then it's symbolic to the Day of Judgement.  An Angel blowing a horn is a representation of the Archangel Gabriel.  Carrying a child they're being escorted to Heaven.  A flying Angel symbolises rebirth whilst an Angel with a sword: Justice.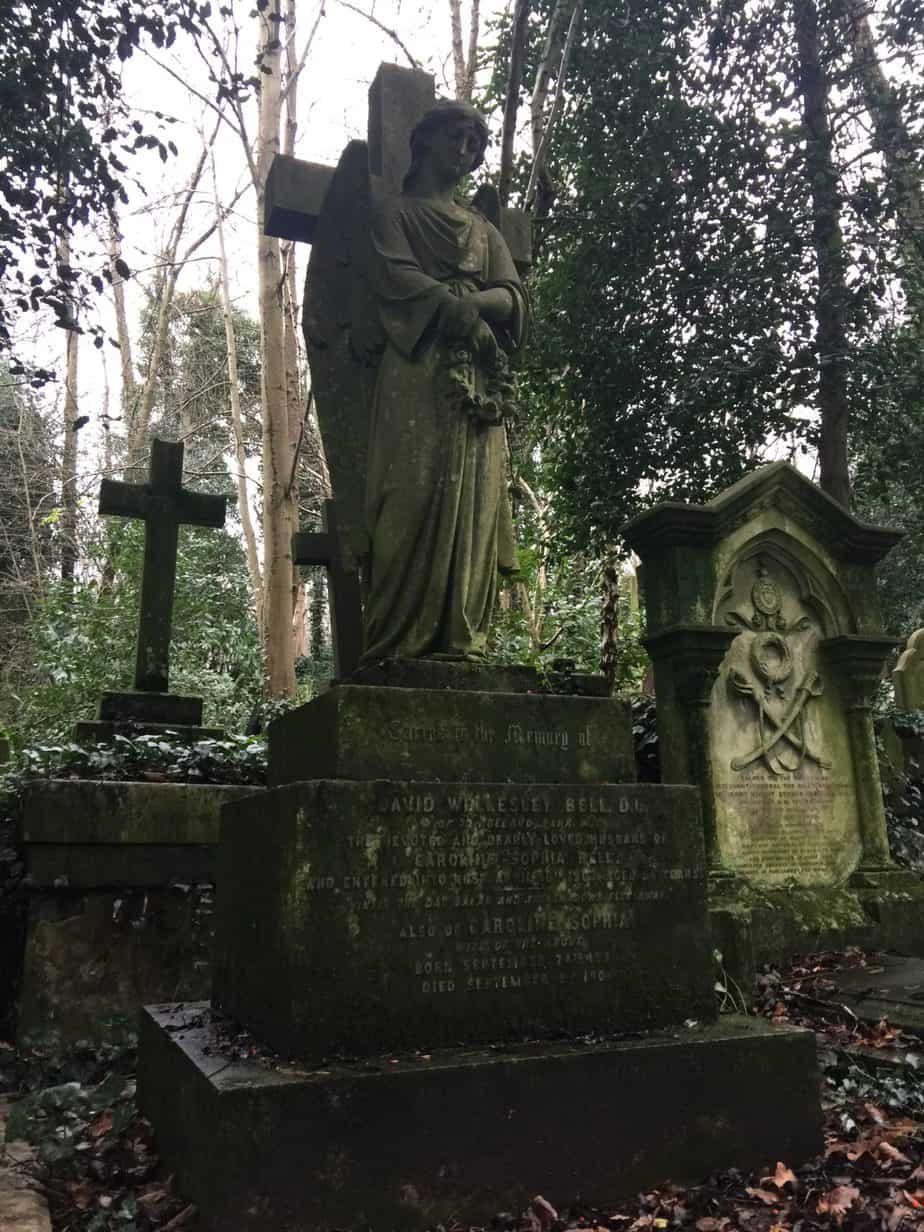 Crosses
The cross is a symbol of Christianity and of Christ's redemption of humanity from sin, faith and belief in God.  A Celtic cross has a circle to symbolise eternity, often linked with Celtic origins.
Flowers
Ivy would signify friendship and immortality.
Roses are usually found carved on the headstones of young women and represent both heavenly perfection and earthly passion.  If the rose has a broken bud it indicates that the deceased is a girl under 12.  A partial bloom means they died during their teens and a full bloom indicates they were in their prime.  The intertwined rosebuds signified a Mother and child, often seen on graves of women who died during childbirth in the 1800s.
Animals
Dogs signify loyalty, fidelity, vigilance and watchfulness.
Lions signify the Power of God or guardian of the tomb. Watchfulness and strength.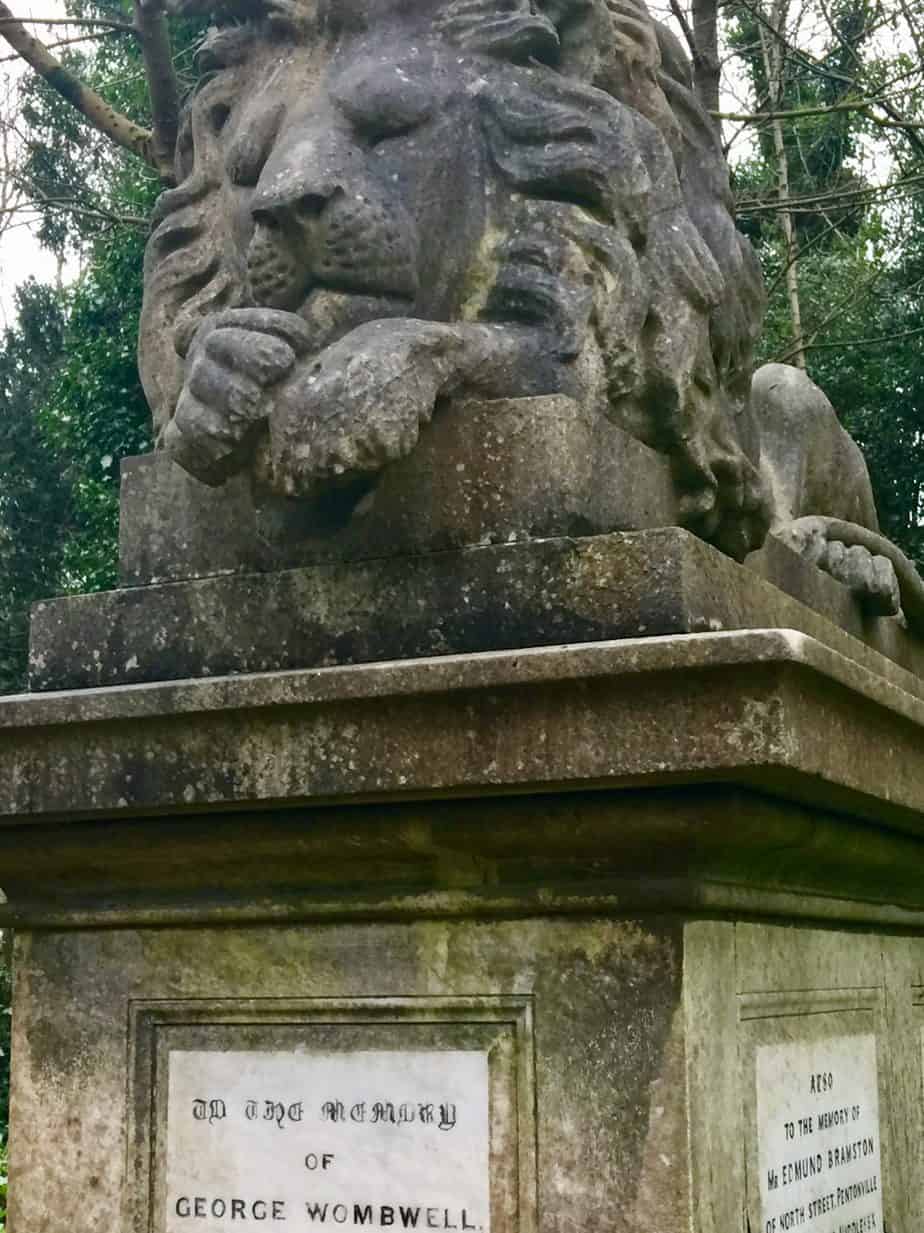 Find A Grave (Facebook for the dead) has records of 159 million graves, with more being added.  It claims 50,000 searches are made on its database each day.