If you've ever tried to recreate a decent chicken katsu curry you'll know the ingredients list is long .. chicken breasts, panko breadcrumbs, coriander, garlic, curry powder, buttermilk and that's just the start.

Katsu curry is a Japanese staple and traditionally made with pork.  I have to say that chicken is my favourite.  

If you're time-poor, Charlie Bigham's development team has done a pretty good job of recreating a Katsu which results in a fairly accurate representation of a restaurant dish.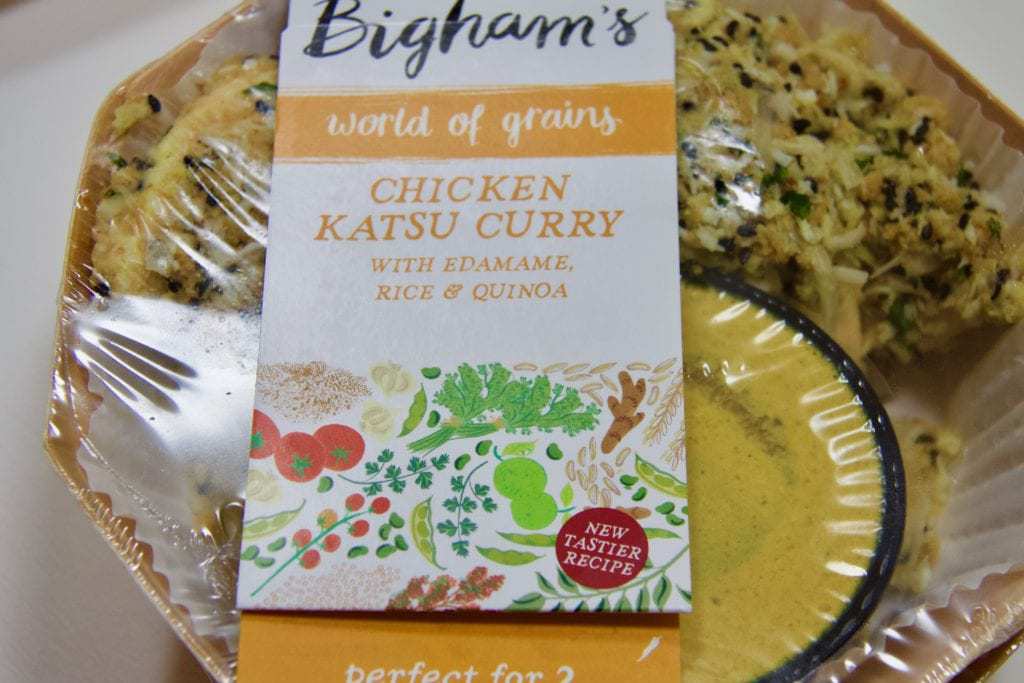 Two bamboo trays contain enough food for two diners, on the bottom, rice with quinoa and edamame and in the top chicken fillets, coated in panko breadcrumbs.
The only real 'hassle' with this meal is that the chicken needs to be put on a baking tray. The bamboo just wouldn't get hot enough to give the chicken it's crispy finish. On a baking tray, the chicken takes on a golden colour and the panko crumbs and coconut coating crisp nicely.
A plastic pot even has the curry sauce in it. Heated then drizzled over the finished dish, which adds a fabulous creamy richness.
Chicken Katsu Curry is a dish from their World of Grains range which includes a Goan Fish Curry; Moroccan Chicken; Aubergine & Halloumi and Cauliflower and Paneer.
£8.50 for 2 servings. Available in Waitrose and Tesco.
I'm a huge fan of Bigham's. Read my very first blog post, about the company, written what seems like forever ago!