Veganuary – happens every January – when we've over-indulged at Christmas.  An opportunity to look at what we eat and do something for our health and the environment.  I doubt I could fully adopt Vegan-living but the products out there are so good now, it wouldn't be as difficult as it was, say ten years ago.
Bosh!
BOSH! AKA Henry Firth and Ian Theasby are working not only on their own range of products but launched a couple of new ranges via Zoom for Asda.  Asda has seventy-four products in their Vegan range and recently added mince and meat-free bacon to the long list.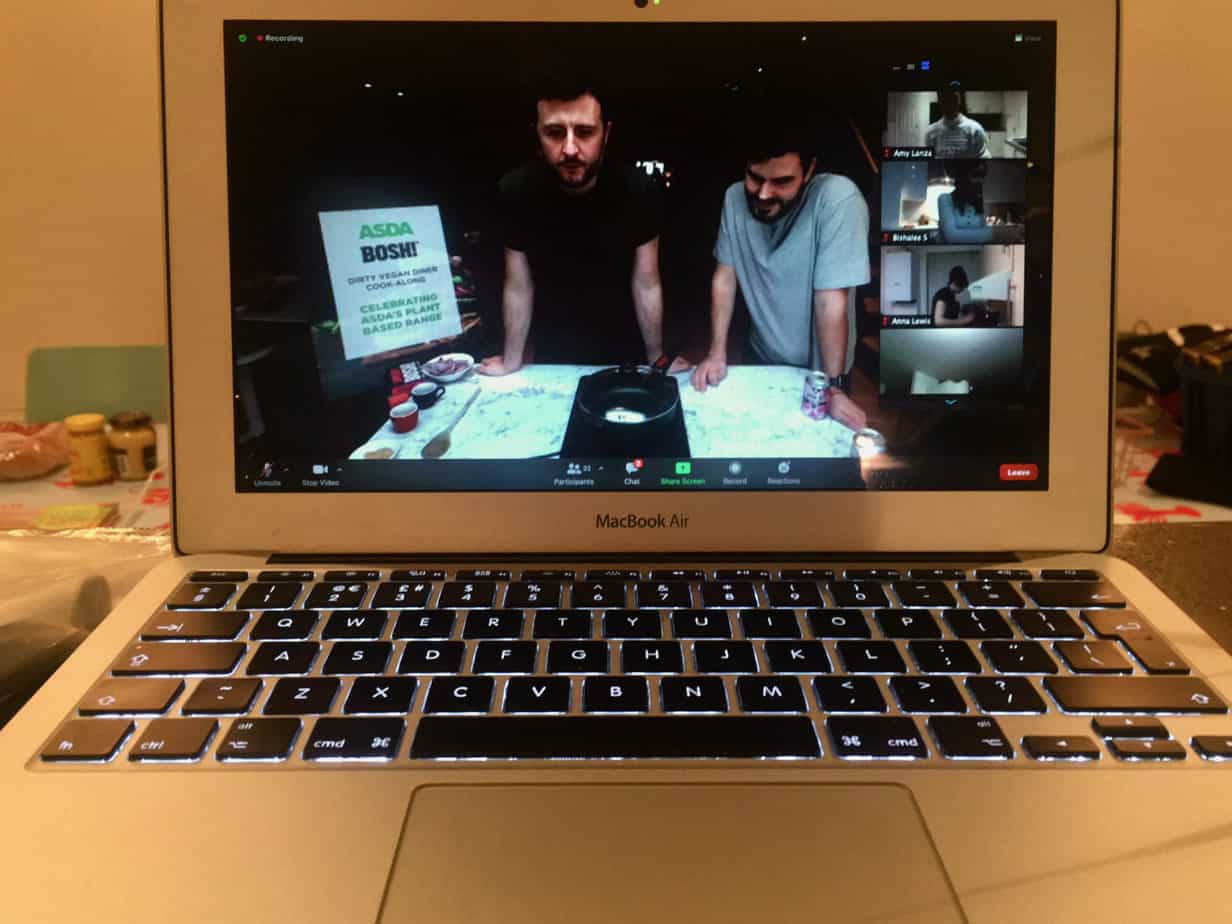 Asda Vegan range
Food bloggers, writers and broadcasters were invited to a cook-along from their kitchen, replacing the luxurious invite to be cooked for, pre-Covid pandemic.  A hamper full of goodies was sent to prepare a dirty vegan burger, fries and 'slaw.
BBC Radio London Early Breakfast
It went well and I was joined with BBC Radio London's Early Breakfast presenter, Jason Rosam.  It was discussed on all radio stations on Friday morning.  Here's the audio
The bacon looks like this …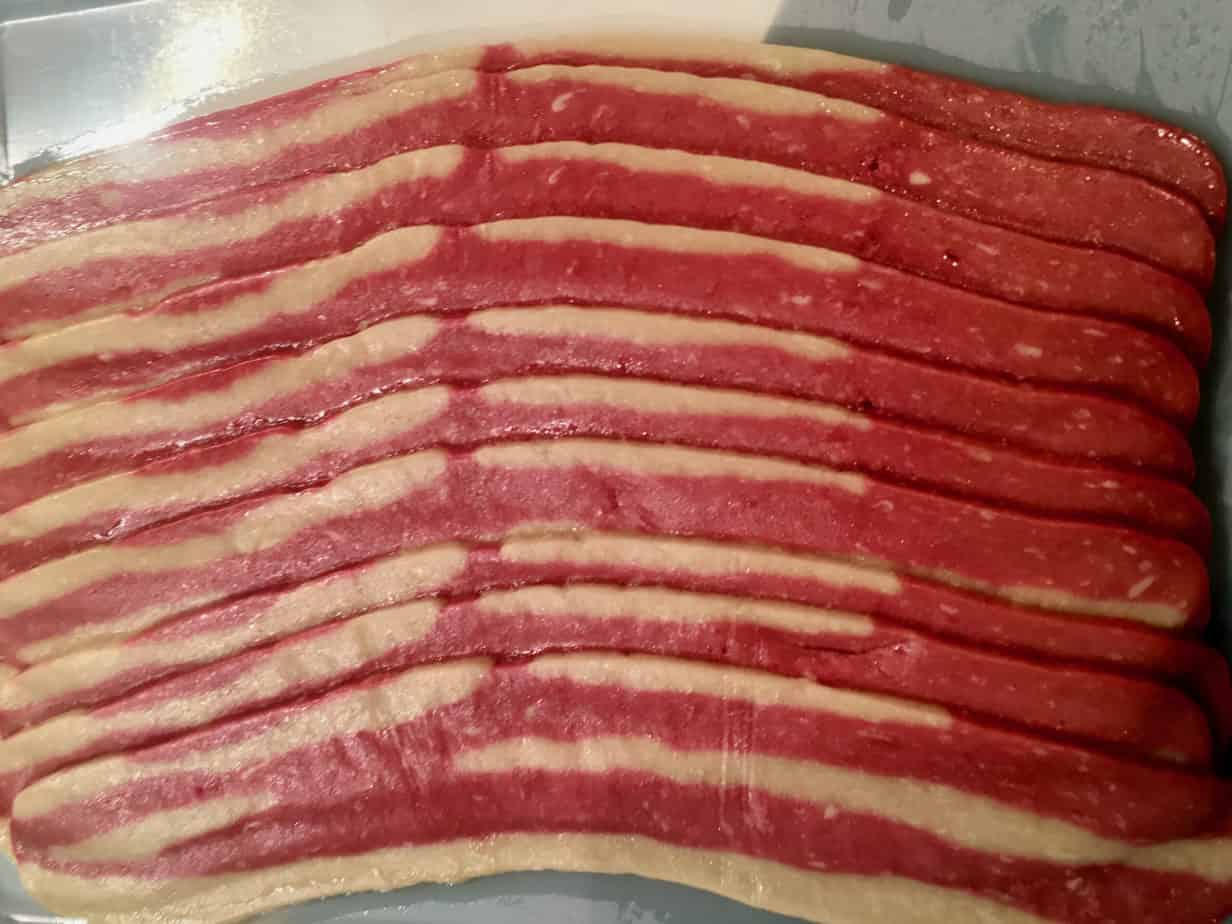 And the meat looks like this …
I forgot to take a photo of the finished article but it's fair to say I will be looking at buying the Vegan Mince again.  Not entirely sure about the rashes.
As I said on the radio interview so many brilliant vegan products out there.  Can't wait to taste the tuna and some decent cheese that has the same flavour and texture as dairy cheese.
I also got very excited about the 'Slaw.
Ingredients
1 large carrot
1/4 red cabbage
1/4 white cabbage
1 spring onion, chopped
1 lime
3 sprigs Mint, leaves picked
1 tbsp ASDA's Dairy-Free yoghurt
Ttsp English Mustard
1 tbsp White Wine Vinegar
Pinch of salt and pepper
Method
Peel and grate the carrot, finely slice the cabbages, spring onion and the picked herbs.
Place them all in a medium bowl, zest in the lime, and mix in the remaining ingredients, then set aside until ready to serve.
Asda Veganuary event
Here's last year's event blog which was an absolute treat.  If there's one thing that Covid has taught me, it's don't ever take things for granted.