Sending me a Heck Chicken Burger 'Love In Lockdown' kit was a lovely gesture from my friends at Heck food.
It's fair to say 2021 has begun as 2020 ended – bonkers – and this is Valentine's Day like no other.  Things are looking up with the vaccine programme in full rollout mode but Covid is still very firmly a part of our daily lives, all around the world.
Chicken Burger Love Box
How could a box of heart-shaped Chicken Italia burgers and a kit to make a couple of burgers and chips made me feel so special?  I'm lucky that the guys at Heck! send me lovely products all the time but this was a lovely lovely thing to have received.
Two heart-shaped burgers and buns, mayo, chilli sauce, lettuce and ingredients to make fries were put to good use for a lovers lunch.  It doesn't look much on the photos – I'm no photo stylist – but the burger tasted delicious.  British chicken is mixed with basil, tomatoes and mozzarella.  High protein and gluten-free, they're healthy and delicious and are sold in a pair in regular rounds.
Breakfast alternative
They're great as an indulgent breakfast with an egg on top but as a burger, it's nice to have a change from beef.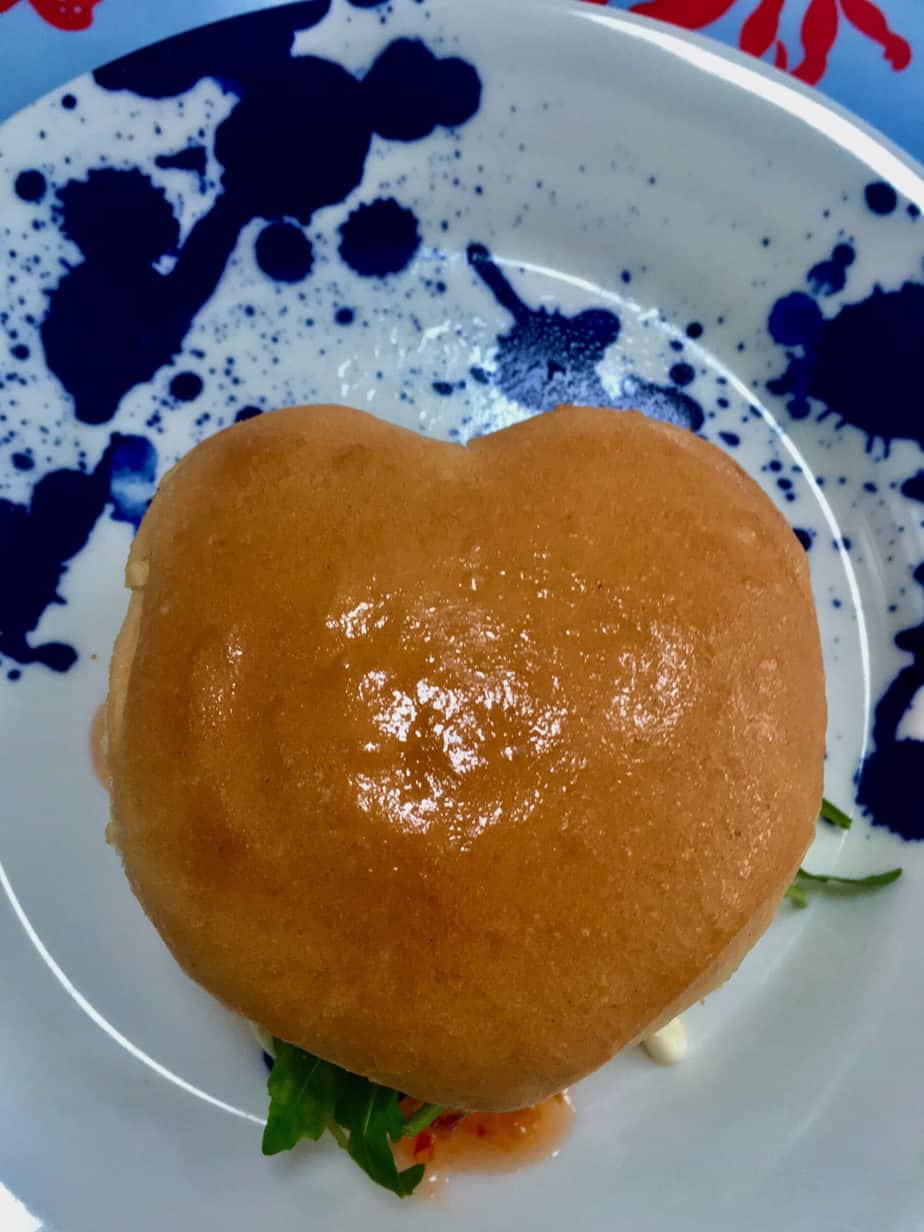 Read more about my love of Heck food – my Meatball recipe using their Chicken Italia sausages is a firm favourite.