While I love flowers, is there anything better than a candle as a gift? They last longer than a bunch of flowers and a box of chocolates. They are the gift that keeps giving (for as long as they burn), at least. If you want to grab yourself some serious brownie points avoiding any last-minute panic then keep reading.
There are a handful of candles I'd spend serious money on and these include Neom, Jo Malone and Diptyque. The latter is made of a high-quality mix of vegetable and paraffin wax; which mean that these French candles burn on average fifty to sixty hours. I have dabbled in the brand Cire Trudon a couple of times but I have found them to be costly and quick burners. The scents are exotic and unique but for me,
There are some you don't have to splash a huge amount of cash on either. But you do get what you pay for. Expect them to burn quickly with a scent of little lingering depth. These include & Other Stories and the Aldi Malone-inspired range.
Special Release for 2019
Diptyque, one of my favourite candle brands releases a special edition scent for Valentine's Day. For 2019, it's the Roses collection. For those without a clue what to buy their loved ones this year the rose collection could be your answer.
I can't remember how many times I've dragged friends to the very first shop at 34 Boulevard Saint-Germain in Paris. The brands three founders were experts in Art History; Christiane Montadre-Gautrot, Yves Coueslant and Desmond Knox-Leet. In the early days, it was a 'store of wonders' that sold a little of everything. The beauty of everyday life but works of the master craftsman. It has the same vast window with two panels either side today — a diptych, hence the name.
Desmond Knox-Leet helped decode the enemy's messages at Bletchley Park during the Second World War. It would seem that deciphering coded communications never wore off. He was responsible for the 'jumbled' calligraphy that is on all their products today.
Diptyque candles come in 3 sizes, all boxed in glass or ceramic holders. If you buy from the Diptyque store or concession, it will be wrapped in three kinds of tissue.
The packaging is designed by the French artist Jeanne Detallante who's collaborated with the brand in the past.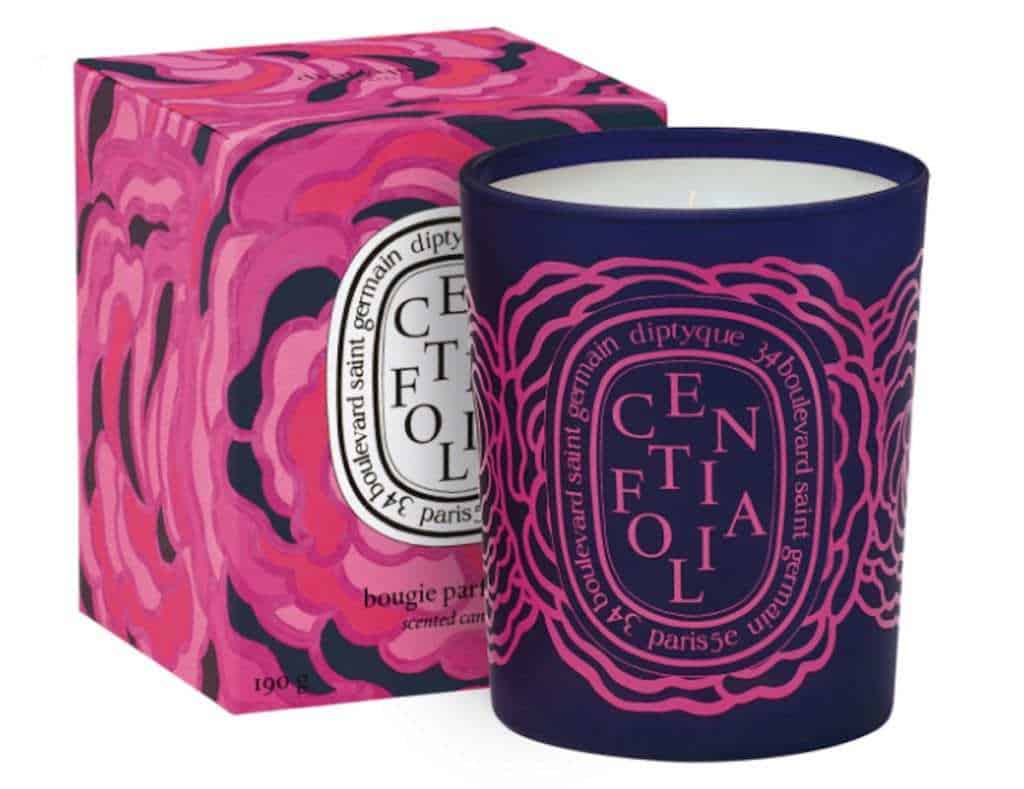 Flowers decorate the boxes and represent either the Damask Rose from Grasse or the May Rose from Persia. Damascena and Centifolia scents have been woven into other products too. These include hair mist, lip balm and hand and body lotion – at prices for every pocket.
Diptyque have five stores dotted around London. Department stores Selfridges, Harrods, Harvey Nichols, Liberty and quality beauty online retailers sell the range too. Head over to the Diptyque website to take a look at the range. Here are a few of the items on sale in Liberty, Regent Street, London.
And if you don't fancy buying a candle, they've also got a pretty good selection of Valentine's Day chocolates.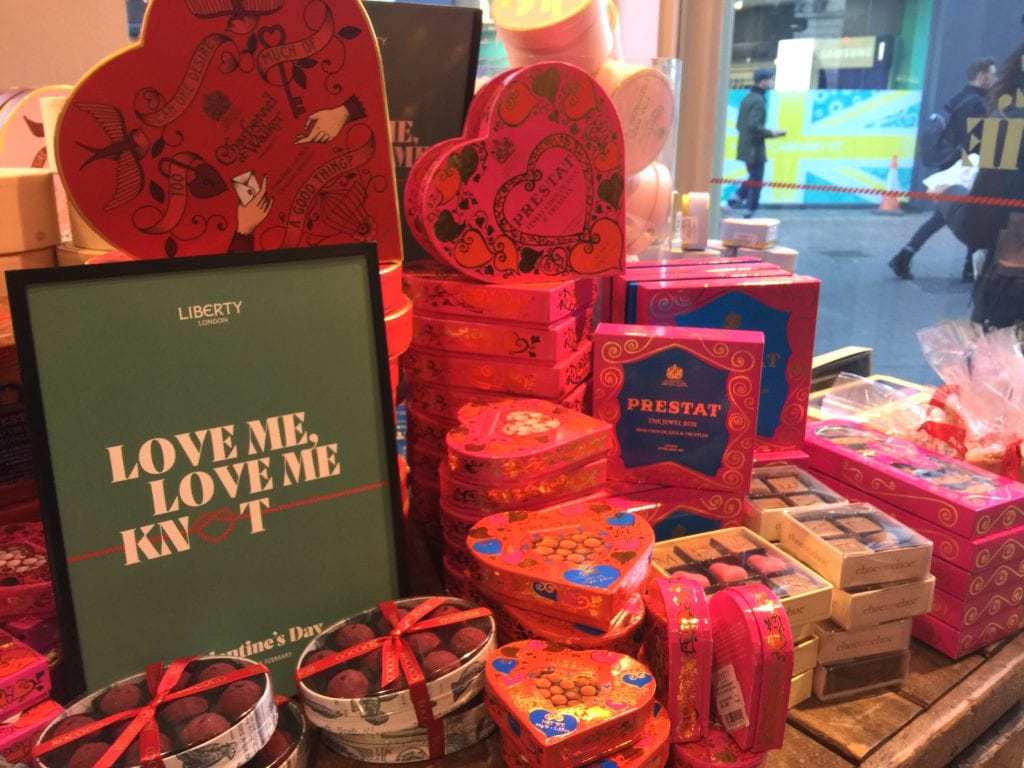 Fancy a romantic getaway to Paris? Why stay in a hotel when you can stay on the water instead. Read my post about this wonderful Boutique hotel.