We ate at Rochelle Canteen today, Margot Henderson and Melanie Arnold's second restaurant, at ICA on The Mall.
It's rare I look at a menu and want everything.
Wine
The Merchant's Range provided wines by the glass (£5) from local Pall Mall vintners Berry Brothers and Rudd.  Bottles of wine are reasonably priced.  I think the costliest was a Burgundy at £56.00.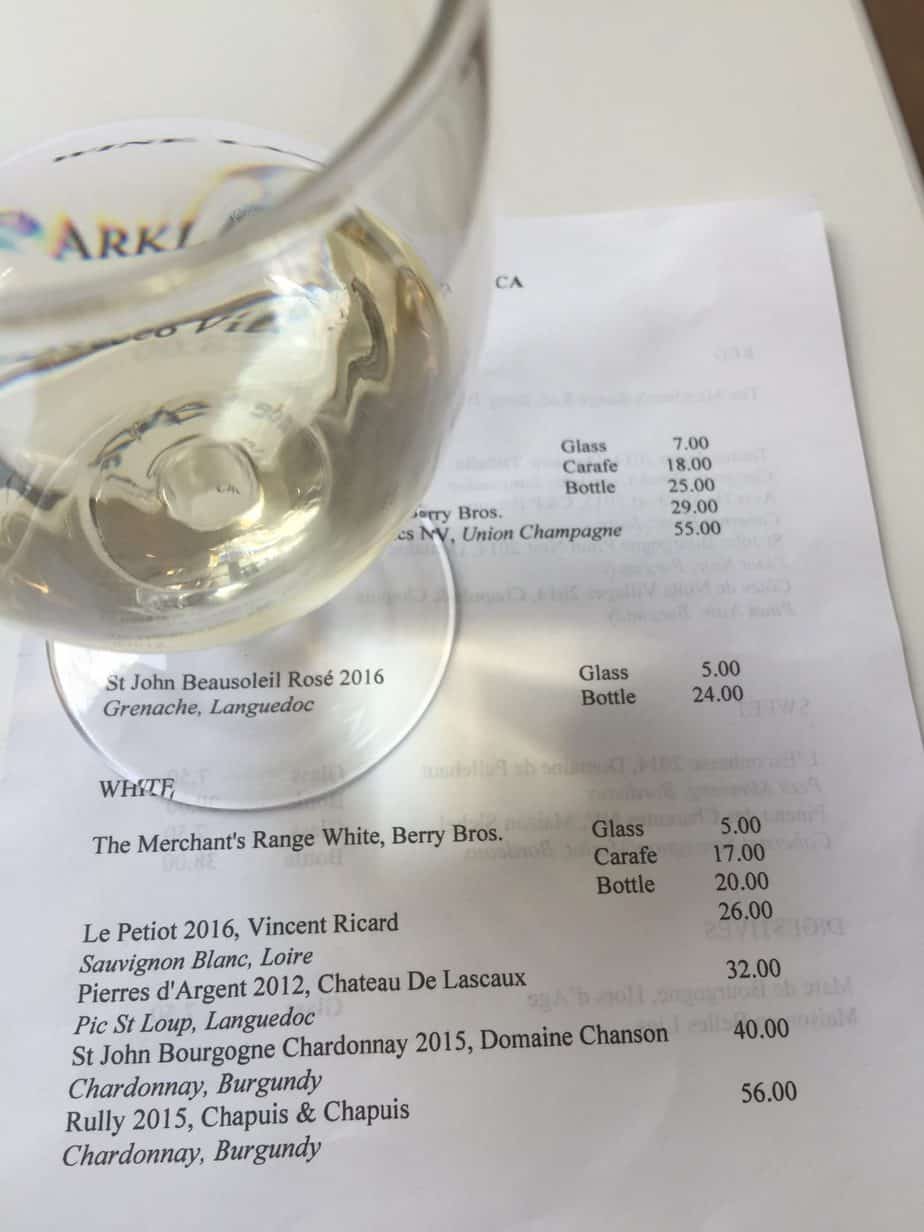 We didn't opt for the small snacks, bread or olives or the Radishes with Cod's Roe (£4.50), or the Rillettes with Pickled Cucumber (£5.50) but we did encounter serious food envy and craned necks for the majority of the meal.
Mains
To begin I had the butterflied Grilled Quail & Aioli (£9.50) which I destroyed, picking up the delicate wings and sucking off the meat and lightly spiced, crispy skin.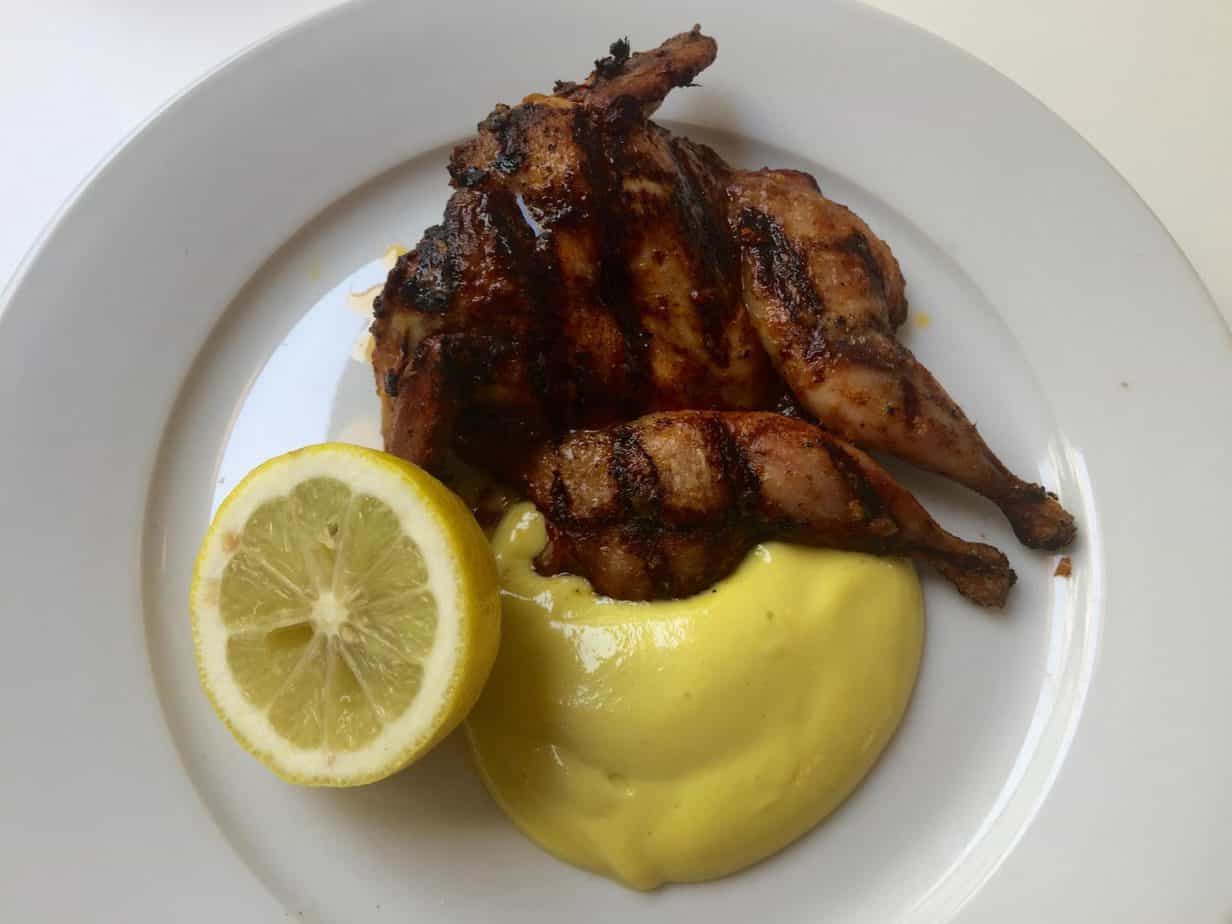 Mr opted for the Pig's Cheek, Dandelion & Mustard (£7.50).  A really good balance of flavours, capers, bitter greens and that richness of the pig's cheek made this dish an absolute winner.
For our main course another rich dish for me.  Ox Tail, Pickled Walnut & Celeriac Mash (£16.00).  The meat fell off the tail bones and the gelatinous fat and jelly, sublime.  The rich gravy had worked its magic on the chunks of carrot which needed little help to cut.  The celeriac mash pulled the whole dish together.
Mr and I shared some sprout tops which were lightly steamed, retaining their glorious colour and freshness.
The suet shortcrust pastry top on his rabbit and bacon pie (£16.00) was immense.  It was difficult not to pick the excess off the side of the ceramic dish and I didn't try too hard.  The gravy was thin but full of flavour, the rabbit was moist and tender.  Huge pieces of smoked bacon completed a really well-balanced pie.
Our bill, including service, and drinks three glasses of house wine and a large bottle of sparkling water, was £79.31.
Arnold and Henderson, ICA, The Mall, SW1Y 5AH
020 7729 5667
Did you read my review on Princess Victoria in Shepherd's Bush?