Looking for a bottomless brunch, breakfast, lunch or dinner spot in Victoria?  You won't be disappointed to eat at Timmy Green.
Who doesn't love a bottomless brunch?  Here in the UK, we're slow on the uptake and slowly but surely it's being introduced to lots of restaurants, here in the capital.  Nova Victoria takes up a vast swathe of a new development in Victoria.  Seventeen restaurants and three pop-up stands run in a square along Victoria Street, Buckingham Palace Road and Bressenden Place.  It's the result of a significant investment and huge re-development known as The Nova Manifesto.  It brings offices, apartments and some fabulous places to eat in an area which was once a food desert.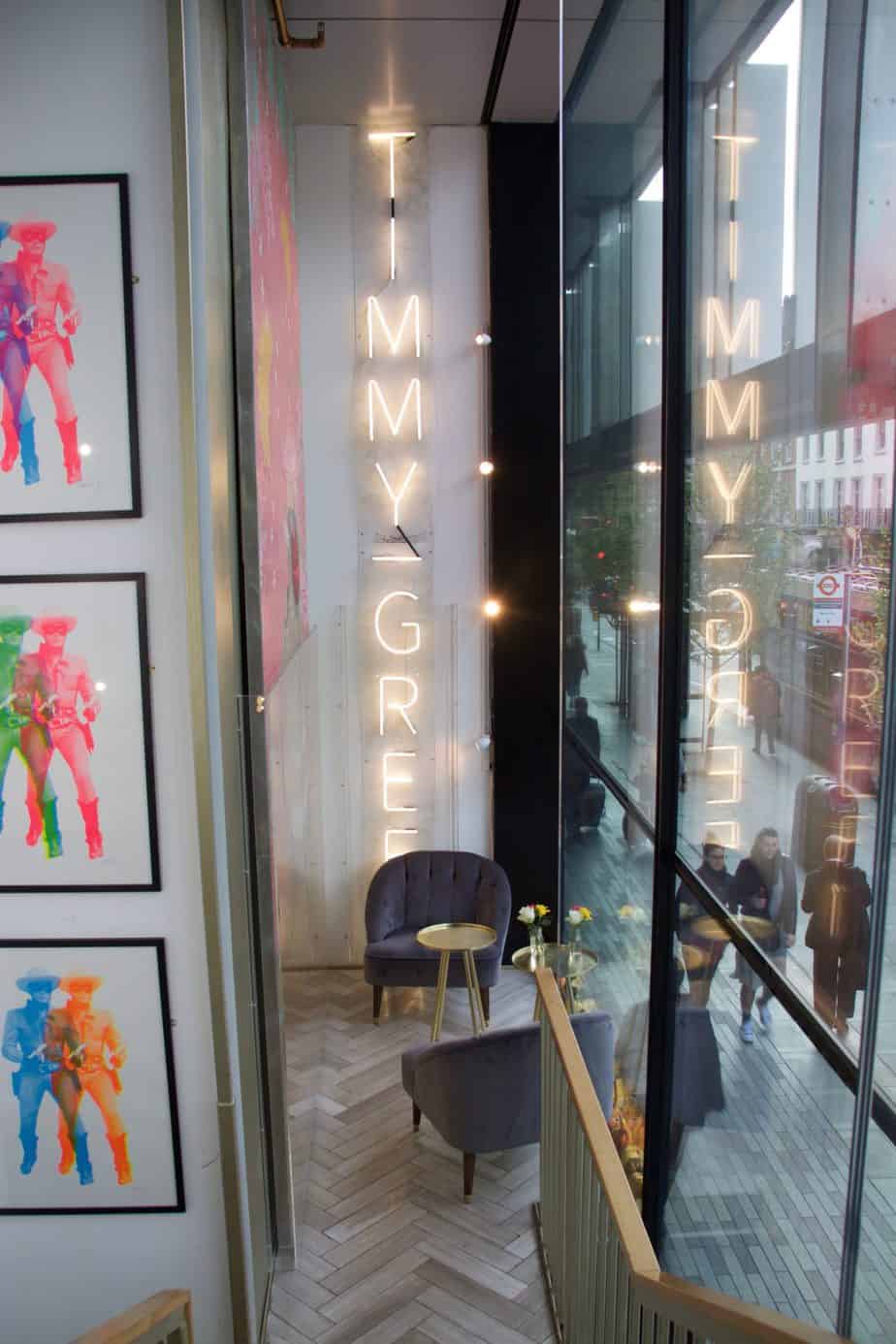 Timmy Green is the latest Australian-inspired cafe from the Daisy Green Group.  It's a triangular-shaped restaurant within a rectangular building, so it's a piece of art in itself.


Bottomless Brunch
The restaurant can cater for 150 covers, and there are two floors, mostly set with tables for 2.  We visit during a Friday lunch service, and it fills to bursting by the time we leave.  I bring Mum along to sample the bottomless brunch which is on offer every weekday here from 8 am to 3 pm.
Prosecco and orange juice free-flows until you've sat for 2 hours and in fairness, we drank more OJ than Prosecco.   Diners can choose one cold item, one hot, and can pay an additional £5 for bottomless coffee or £8 for smoothies and juices.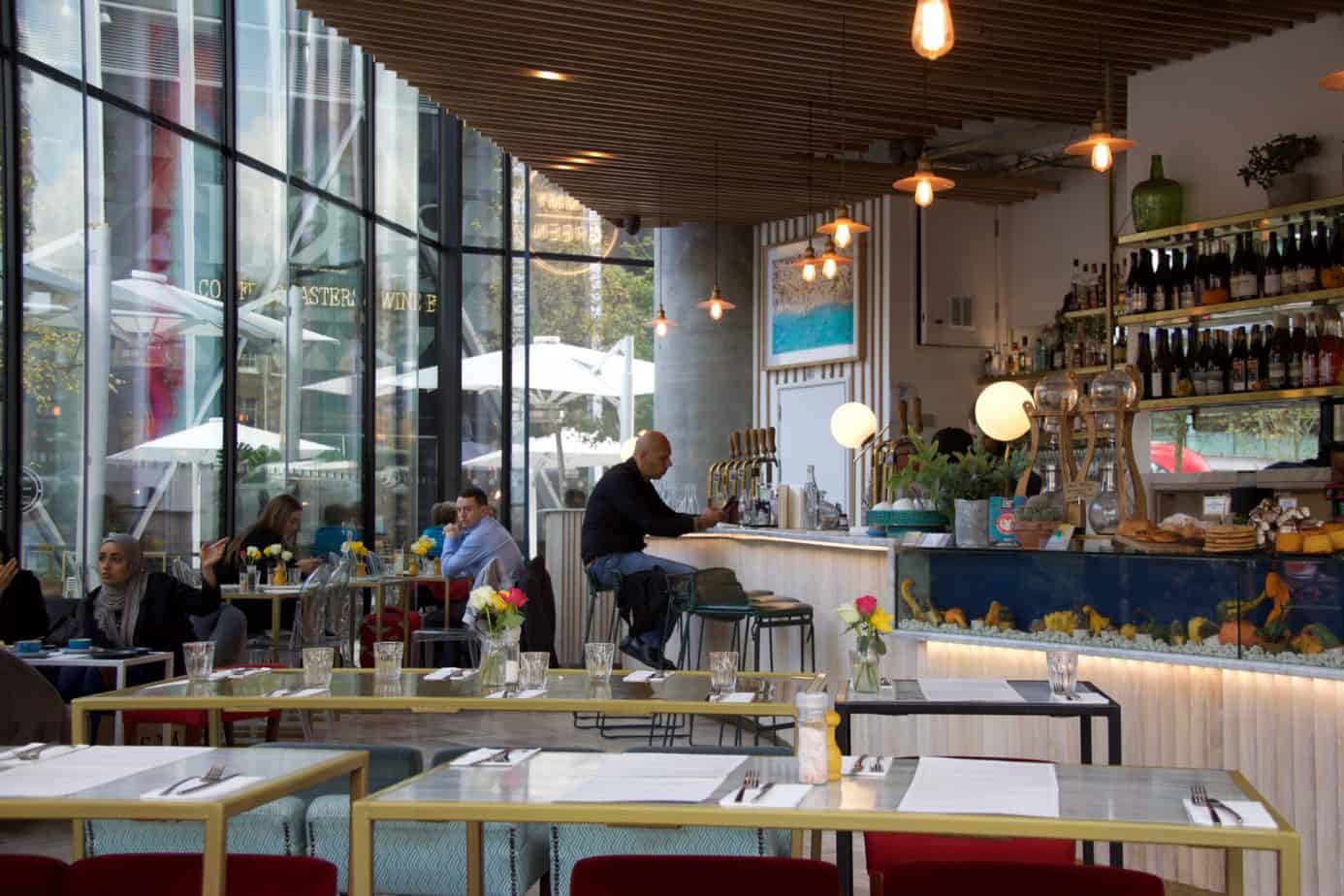 Cold Items
To begin, Mum had the housemade maple granola served with thick Greek yoghurt, fresh berries, honey, chia seeds, flaked almonds & flowers.  A generous plate of fresh fruit, dried berries and toasted oats and seeds topped with thick creamy yoghurt.
I plumped for the coconut bread french toast, with thick Greek yoghurt, fresh & freeze-dried berries, griddled mango, shaved coconut, bee pollen & pure maple syrup.   Two puck-shaped and baked, sweetened bread was stacked with everything.   Three soft fingers of mango on one side and pureed raspberry on the other.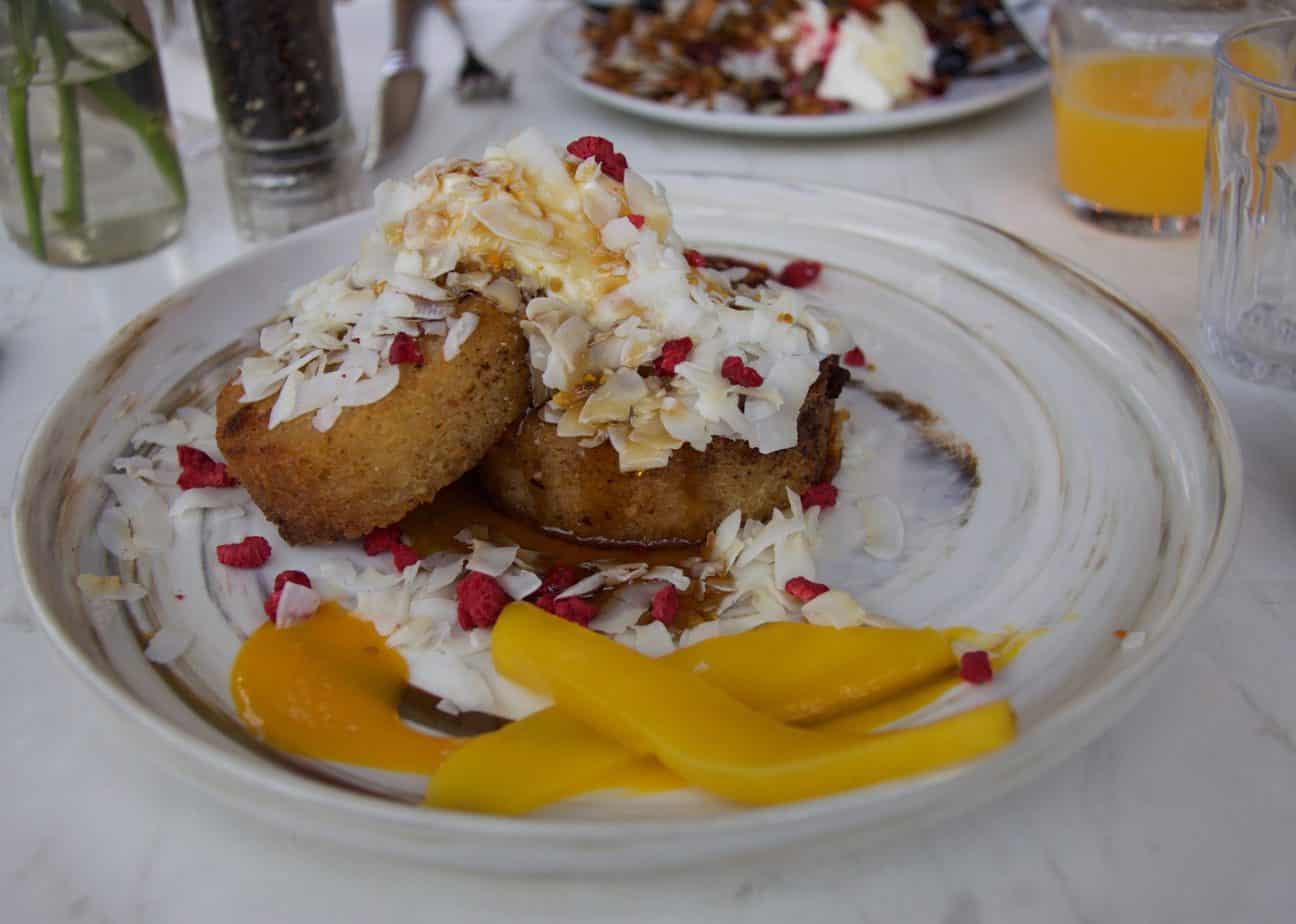 Both dishes were very filling, and we became a little worried that we'd ordered a hot plate too.   But following a pause and a couple of glasses of fizz we were ready for it.
Hot Items
Mum chose the healthy breakfast greens.   Two poached eggs came on a bed of steamed seasonal greens with halloumi soldiers on the side. The halloumi soldiers are excellent, ideal for dipping in the egg yolks (although I'd also ordered a side of toast, made with Daisy Green's famous activated-charcoal bread for that very purpose).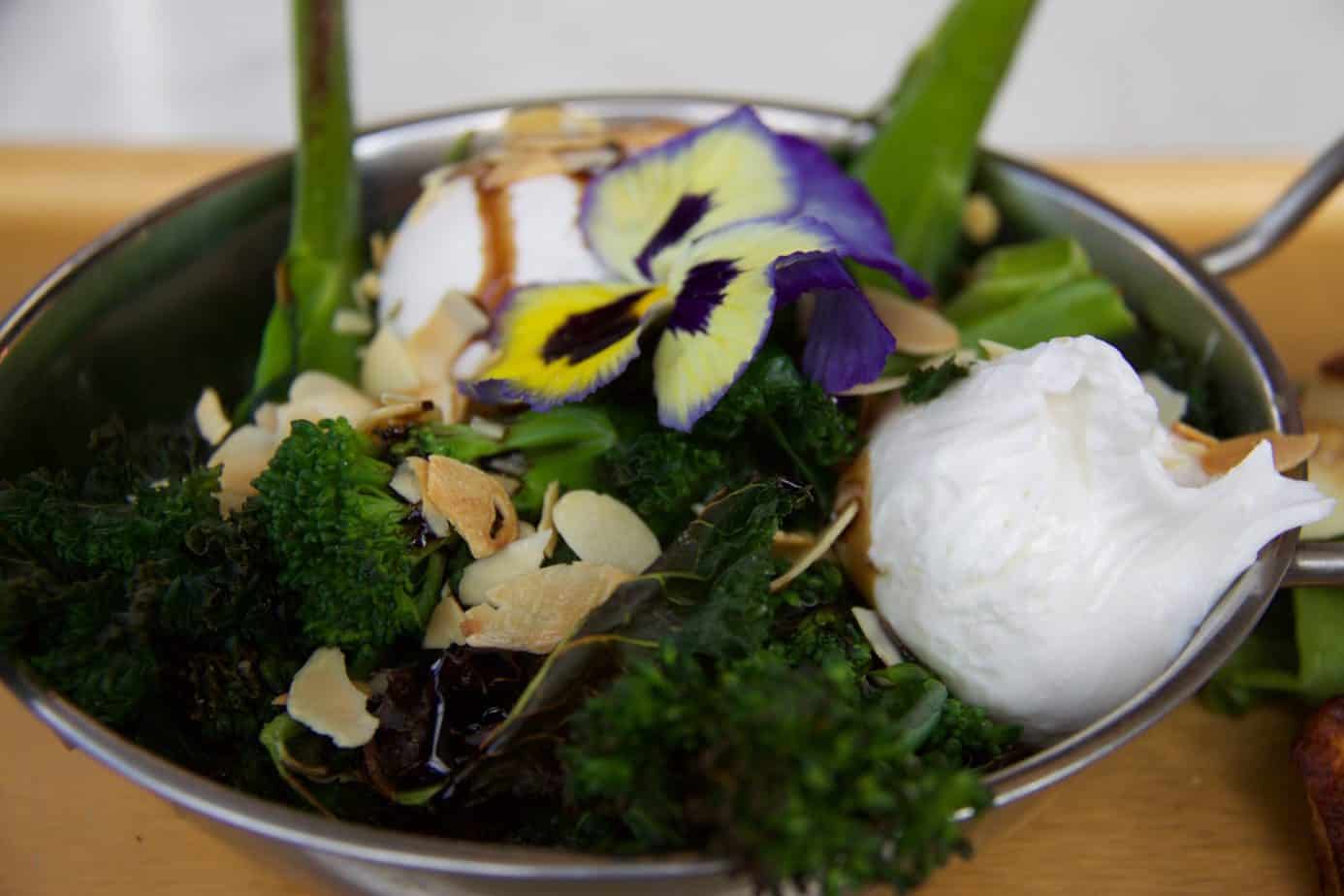 Bright orange yolk ran over the plate when I broke into one of my poached eggs.  The smoked salmon royale came on dark rye.  Lemon hollandaise with just the right amount of tartness covered two perfectly poached eggs.  There was half an avocado on the side with a dollop of spicy homemade pesto.  Another generous plate of food which I thoroughly enjoyed.
We loved the atmosphere inside.  It was beautifully light with some beautiful art inside, including these Lone Ranger prints (with banana guns) by the artist and printmaker Shuby.  Look out for the massive painting by Louise Dear and giant egg by Sir Peter Blake.
There are plenty of exciting options on the menu including the full English with a twist, broccoli & corn fritters, Shakshouka and the fancy bacon roll, with the Ribman's Holy F**k sauce.
We were guests of  Timmy Green, Nova, Victoria.
Did you read my recent review of Kaspar's at The Savoy Hotel?