A friendly pub with a warm atmosphere, great drinks and good food.  Here's my review of Princess Victoria in W12.
After a short closure, and a dramatic makeover, The Princess Victoria forms part of the extensive gastro-pub portfolio owned by the Three Cheers Pub Company.   They've turned a car-park into a heated terrace, worked on the back garden and made the upstairs private room welcoming.
Gin Palace
This former gin palace has over 100 bottles of gin from all over the world, they stock the mixer range from the sister-run company Double Dutch.
The main bar is colossal, with the primary focus being a large central bar.  Table 1 in the bar is the one near the gas fire, which is perfect for the winter months.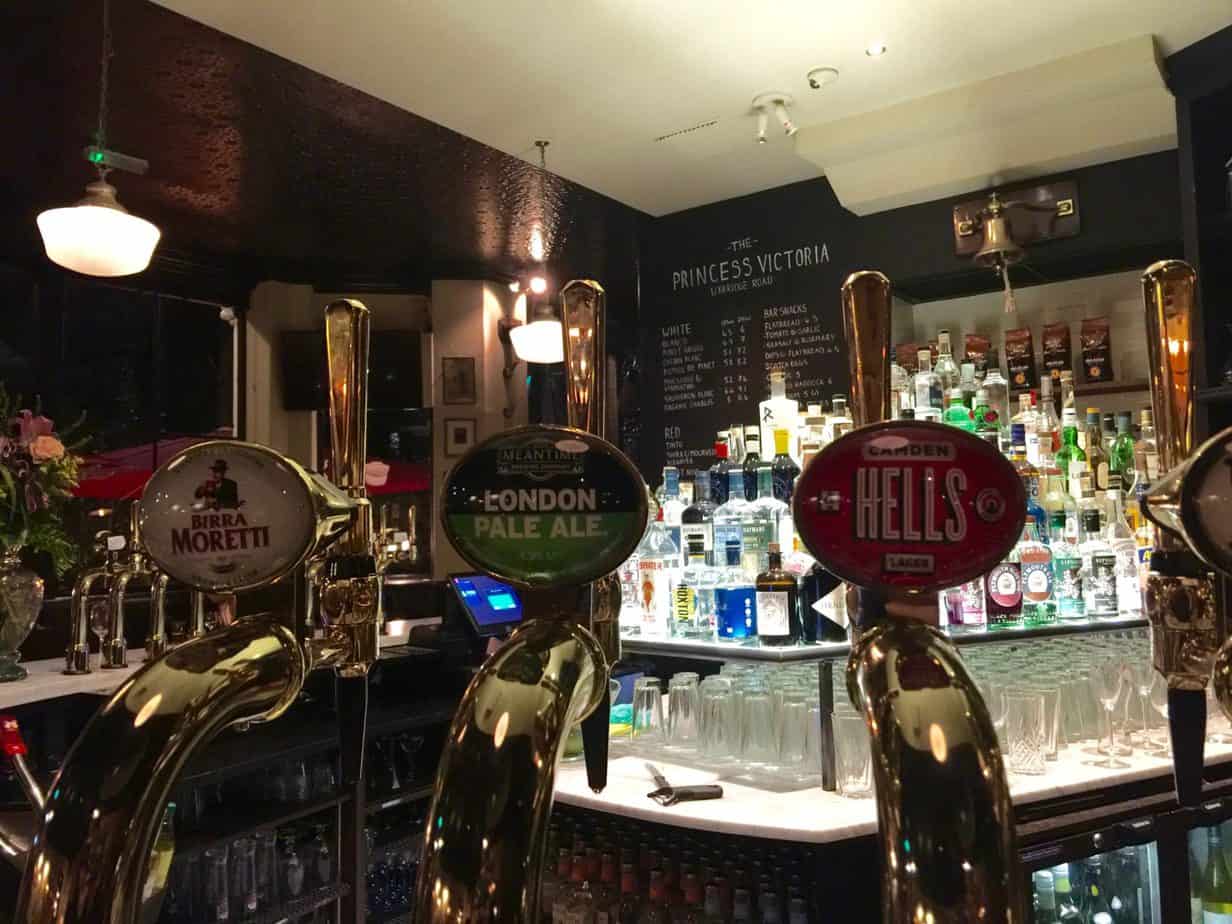 The dining room is another vast space, beautifully decorated, with lots of botanical prints.
Private Dining
Upstairs, is the 1829 Room, named after the year the pub was built.  It comes complete with cocktail bar, open fire, huge television and can hold 50 dining and 90 standing.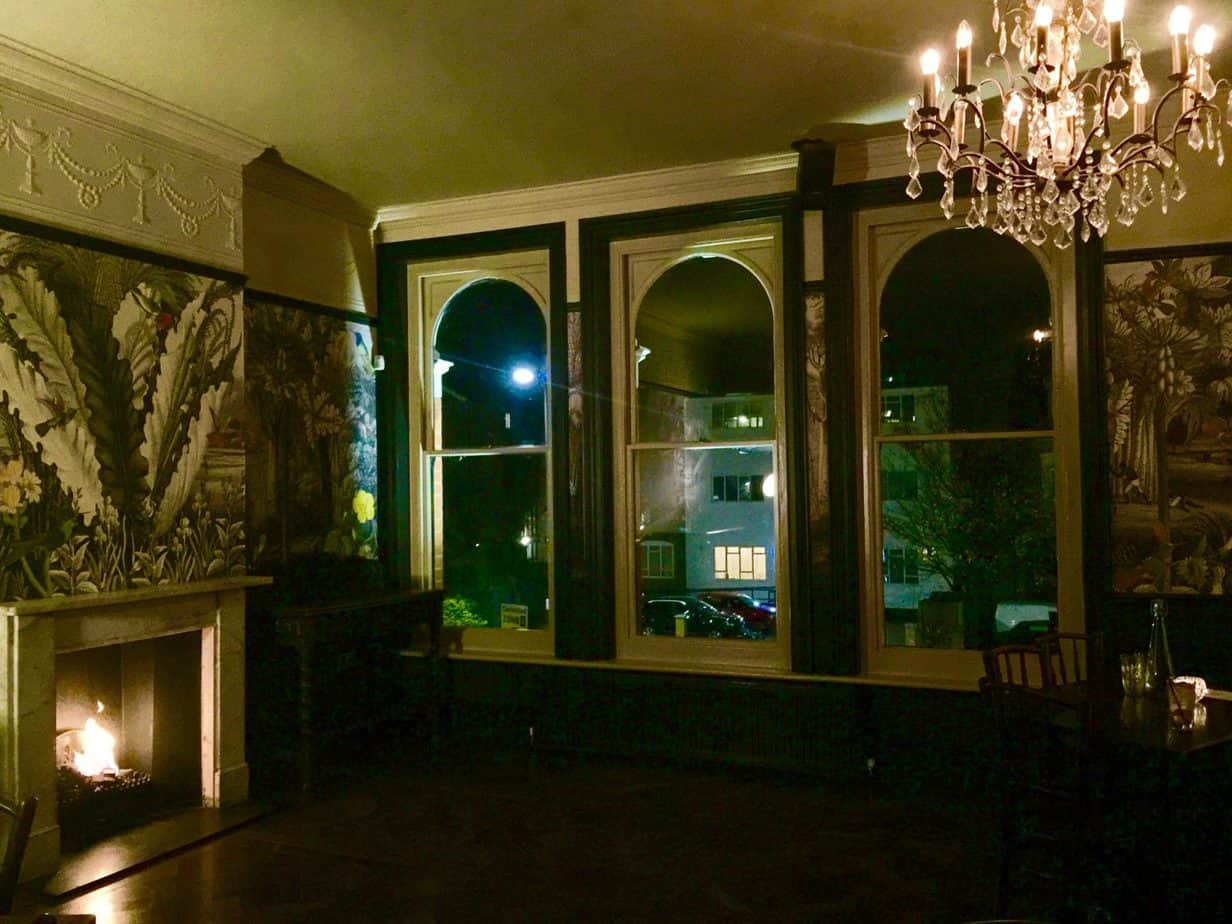 Seasonal Menu
We were invited to try their seasonal menu, and we weren't shy.
We began with a British Charcuterie Board (£9) Bresaola, Coppa, Venison Salami and Chorizo slices, served with tiny sweet pickled onions and cornichons.  A few fat fingers of homemade focaccia was just showing off.  Delicious.
To start, I had the confit chicken terrine with a wonderfully spiced pear chutney and toasted sourdough (£6.50).  The chutney was set nicely and had a beautiful sweet spice to it which worked hand-in-hand with the terrine.  Plenty of sourdough toast which is always a bonus.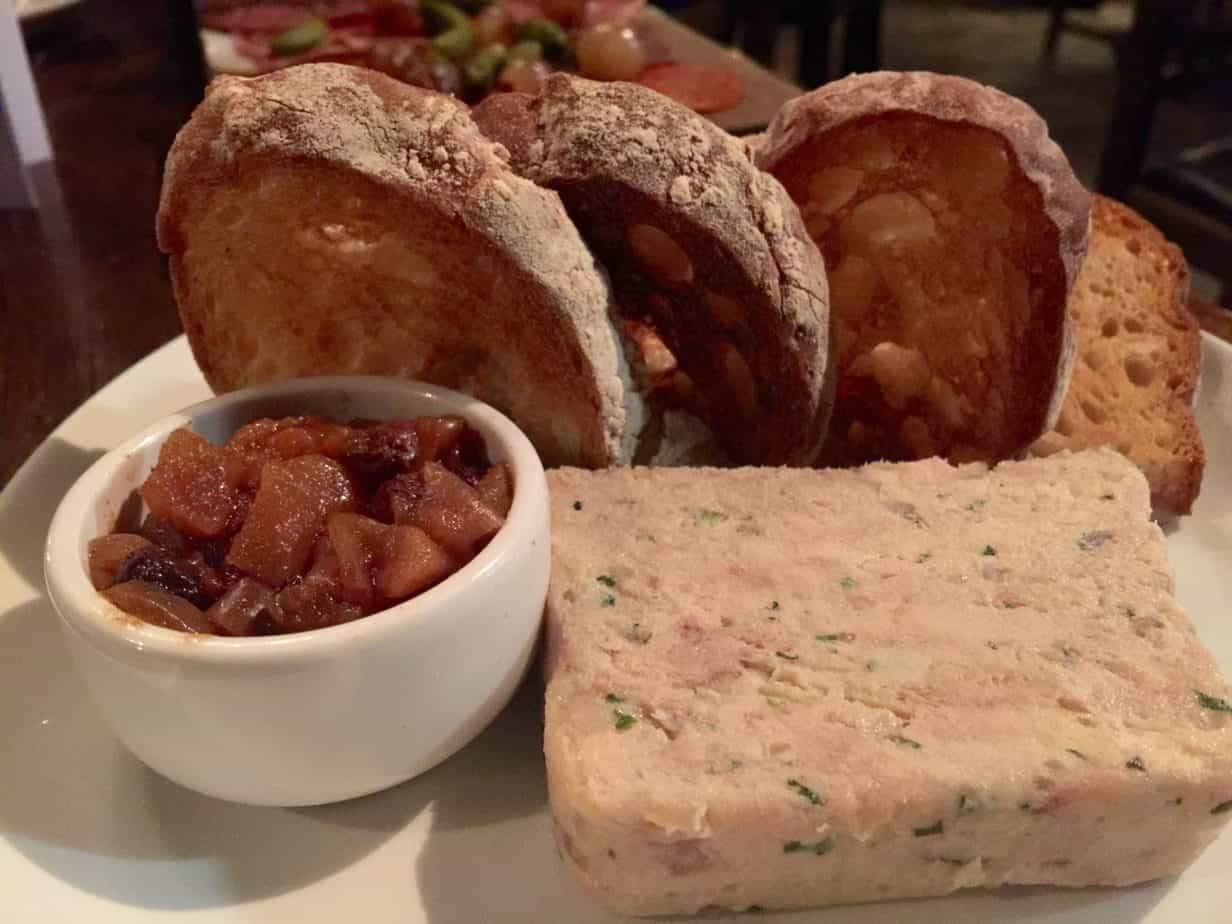 Mr opted for the salt and pepper calamari (£6) which came with a rich aioli.  Crisp light batter covered a perfectly cooked squid ring.
Butter roasted garlic was an absolute delight and sat shimmering in the spotlight on my perfectly cooked Sirloin (£19.50).  Chips were well fried and Bearnaise sauce as expected.
The dish of the night had to go to Mr's garlic chicken (£14).  If I were sitting in a zinc bar in Paris, I would not have been disappointed.   Soft garlic chicken, fondant potato and a confit savoy cabbage, draped in chicken jus were out-of-this-world.
We did try a side of mac and cheese (£4), but it was way too salty to enjoy.  Sadly missed a trick by being blasted by a blow torch and not finished under a bubbling hot grill.
We skirted the Pizza which looked like excellent value at under £11 and with flavours including Chorizo and goat's cheese, sausage, chorizo and ham and a mushroom and stilton with chill and black olives, a varied choice of flavour.
Expect a wide range of starters for those with a real hunger and mains to include good selections for vegetarians and meat-lovers alike.
It's fair to say I was starving, but I couldn't manage the pudding.
From bar food to Sunday roast, I doubt you'll be disappointed at Princess Victoria.  They're also open on New Year's Eve and New Year's Day if you're looking for a break from the kitchen.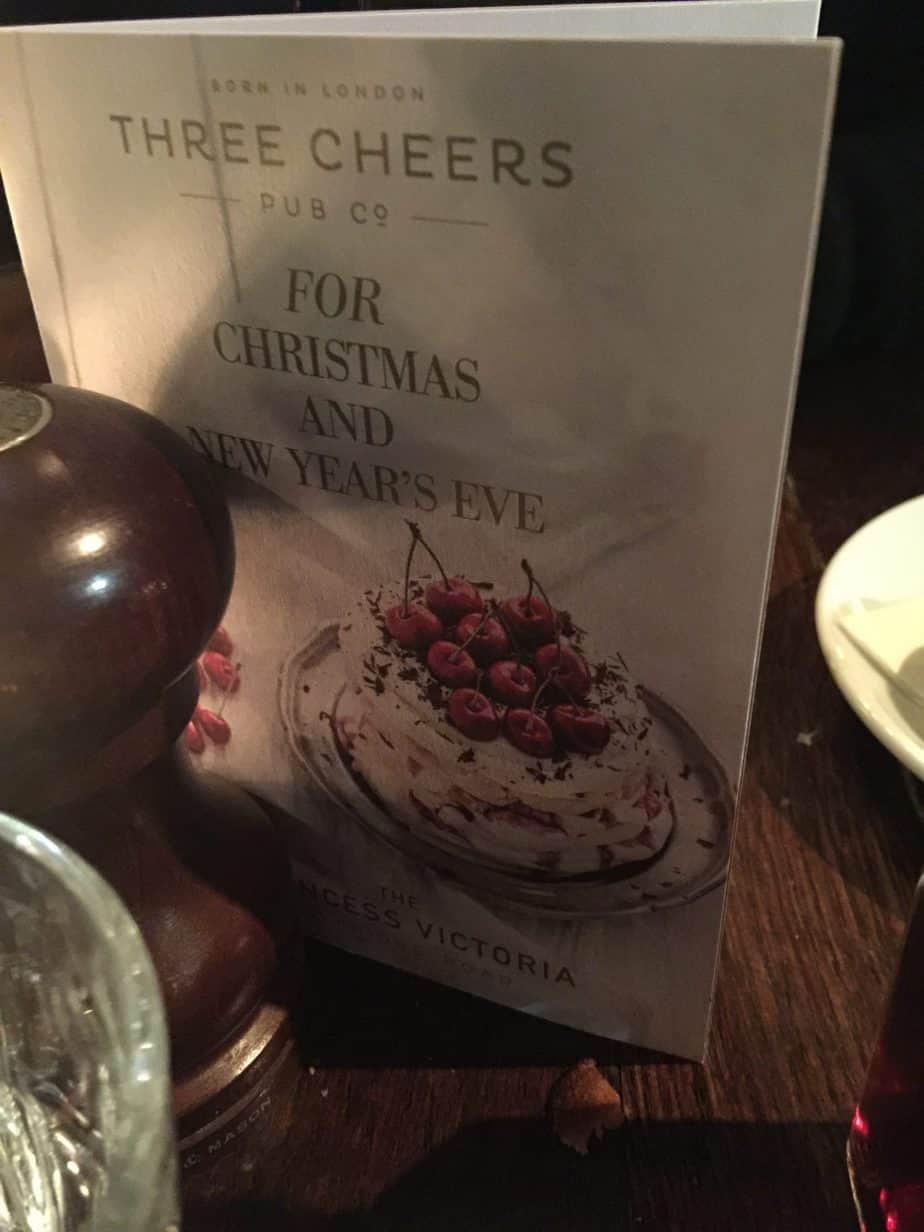 The staff were friendly, knowledgeable and made you want to return. There's a little bit of me almost glad the last owners had to let it go.
Princess Victoria, Uxbridge Road, Shepherd's Bush, London.
Did you read my review on Pothecary Gin?