There's no need to wait for the weekend to pamper yourself.  Elemis on London's Oxford Street offer facials that you can easily work into your lunch hour.  There's even time for a sandwich too.
Their counter is on the ground floor of John Lewis on Oxford Street and there are two treatment chairs.  The Skin Exchange allows you to create your own personalised facial, depending on your skin type and the time you've got spare.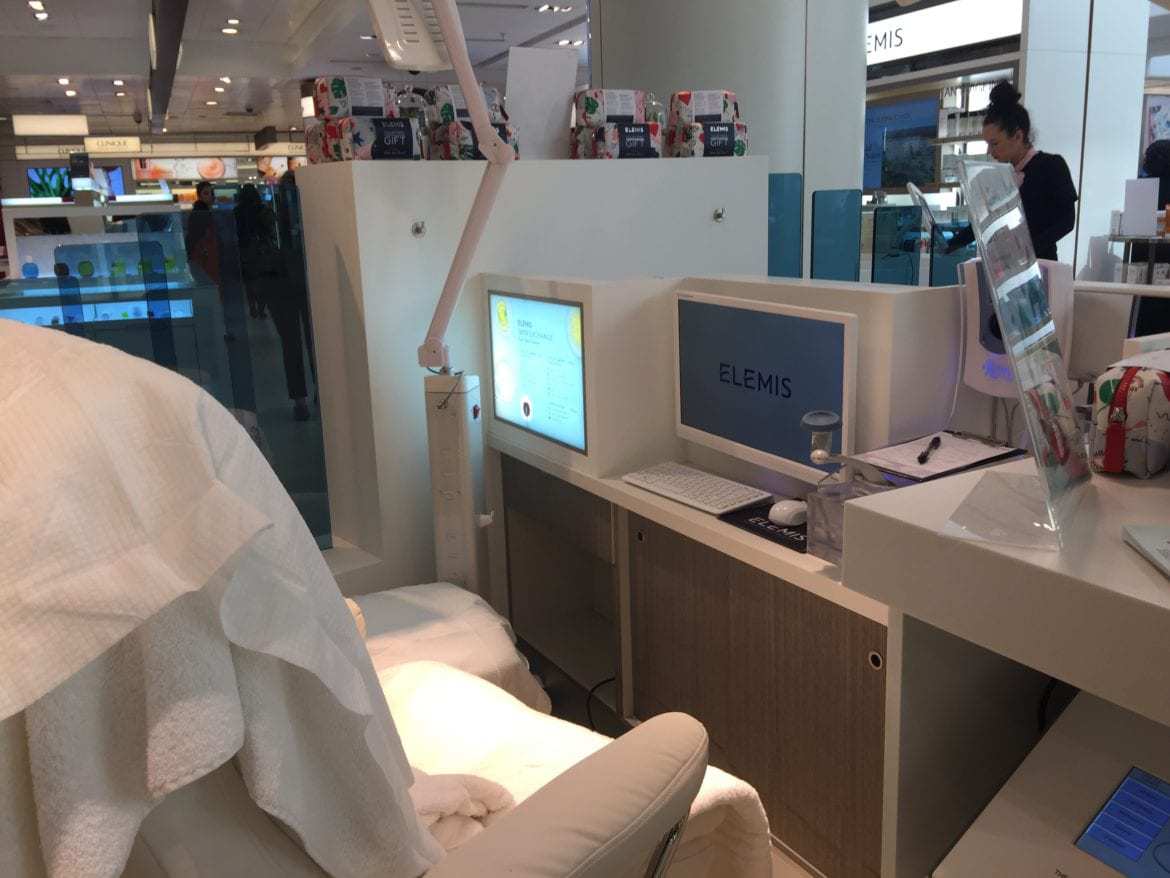 Treatment Menu
Pick from a menu of three different treatment sections, each taking 15 minutes each, tailored to what your skin is crying out for.
Any treatment begins with some skin analysis of your face, scarily you can see exactly where your skin is crying out for a little love.  You can see the areas below which need improvement and with a little TLC these areas can be worked upon and improved.
To start, I had the signature skin revival treatment, the Elle-ssential.   My therapist then chose what she thought my skin needed based on the analysis.
Then it's time for a bespoke treatment from the Ele-vator menu.  There are a few choices which aim to smooth any lines, decongest the skin and make your skin glow.  Micro-current sculpting isn't painful but it does help restore the skin's elasticity and muscle memory.  Micro-currents, hydrate the eye area, which help to reduce fine lines.  If you've got uneven skin tone or age spots the ultrasonic peel and light therapy help pigmentation, giving the skin illumination.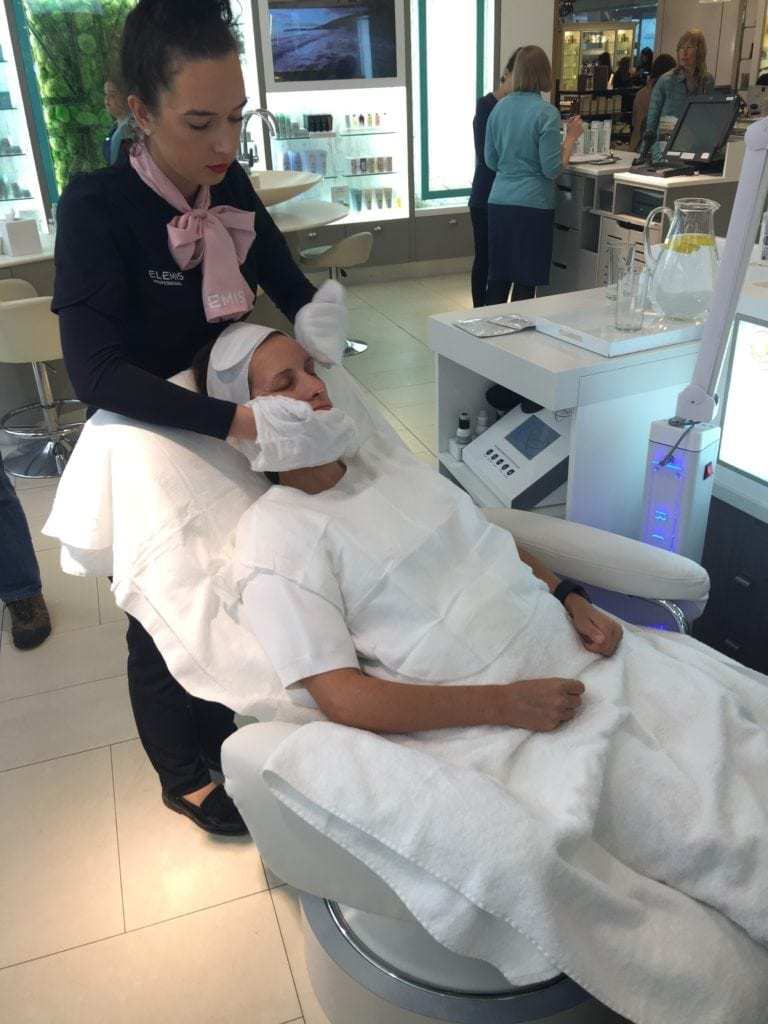 Finish off with a Supercharger, anything from the oxygen infusion which helps to plump and smooth skin, LED light therapy to stimulate skin renewal and calm skin or the ultra-peel, exfoliates and removes dead skin cells.
Free gift
Purchase two products, one anti-ageing, and there's a brilliant free gift up for grabs (May 2018).
In an Elemis 'Lily and Lionel' Daydream print bag which includes:
Elemis Balancing Lavender Toner 50ml
Elemis Sea Lavender & Samphire Shower Milk 100ml
Elemis Pro-Radiance Cream Cleanser 30ml
Elemis Pro-Collagen Overnight Matrix 15ml
Elemis Sea Lavender & Samphire Body Cream 50ml
For more details and to book a facial, click the link Elemis Skin Exchange.
Did you read my review on the new Nails X Salon at H&M, Westfield W12?