If you're keen to boost your Instagram game and turn a mid-week supper into something a Michelin-starred chef would be proud, of Rana Pasta has the answer.  If you've often felt your Instagram images lack the sort of sparkle you often see on food feeds, and I'm not talking fancy filters, more about composition and styling, then read on.
Rana has collaborated with the brilliant chef Skye Gyngell to offer a pasta kit with tips on creating masterpiece.  A few added ingredients will take your filled pasta to another level.
Rana Pasta
I tried the Prosciutto Cotto & Mozzarella Tortelloni (with Girolles & Marjoram) kit.  A huge box arrived bursting full of products to make the recipe which included La Famiglia Rana, fresh girolles mushrooms, garlic, fresh Marjoram, fresh Lemon, Extra Virgin Olive Oil, Fresh Butter and sea salt and freshly milled black pepper.
If you're not a confident cook, don't worry.  The most you'll be doing here is to fry off some mushrooms with a bit of garlic.  If you have a frying pan and a garlic crusher, you're away.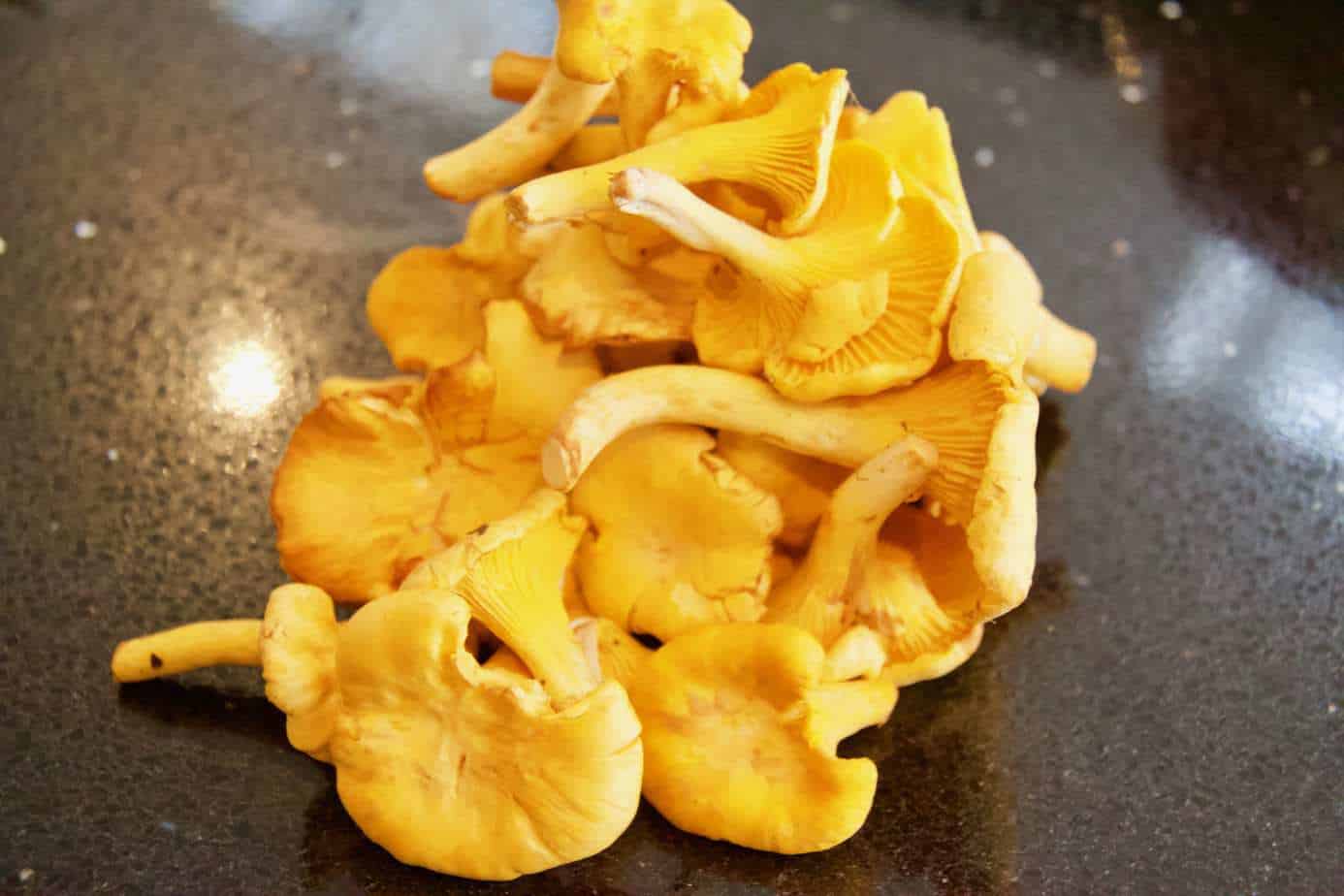 La Rana filled pasta takes just two minutes to cook and the entire dish just under five.
Top Tips for Plating
Skye offers her top 5 tips for plating up.
Small quantities, layered up, give a clean look.  Try not to cover the pasta entirely with sauce, drops are best.
Use the plate as a blank canvas and let the individual elements be the 'heroes of the shot'.
Don't forget to hold back a small amount of the key ingredient as a finishing touch.
Think about colour and texture – contrasting bright hues, the shine from a drizzle of oil – extra elements keep the eye lingering a bit longer.  I've used pink as the main dominant colour in my shots.
Your pictures should be an invitation – think about accessorising the shot with a glass of wine, or a colourful napkin.  Don't be afraid to have elements a bit off-centre or partially cut out of the frame.
The tips really helped me think about how I plate up food and how I shoot my images.  I was really impressed with my shots and colour is definitely key here.
The kits come in six flavours.  They'll be available in an Instagram-inspired La Famiglia Rana store opening in London next month.
If you don't live in the capital, fear not.  Try Rana filled pasta at Ocado, Asda, Morrisons, Nisa, Booths and Sainsbury's.
Did you see my post on the wonderful Silent Pool Gin?