I first stumbled across Noble Isle at The Gallivant Hotel, a beautiful beachside hotel on the south coast in Camber.  I've been dying to do a beauty review on their products.  I'm a massive fan of quality in hotels, and I think you can judge the standard of place you're staying, generally, by the toiletries on offer.
I remember they had the Perry Pear Shampoo and Conditioner and something wonderfully bubbly for the deep bath and I have a distinct recollection that my hair smelled of beautiful orchards for days after.   I then tracked it down and became a fan.
Beauty Made with Real Rhubarb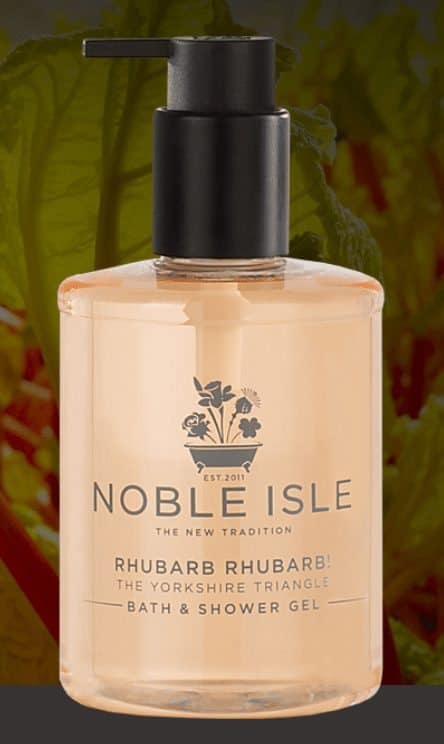 Rhubarb Rhubarb! Hand wash and body hydrator was sent to me to review and as I suspected it smells simply wonderful. The rhubarb grown for these products is from E Oldroyd & Sons, a sixth generation rhubarb farm in the famous Yorkshire Triangle.  Chosen no doubt because of the vegetable's natural cleansing properties and natural antioxidants.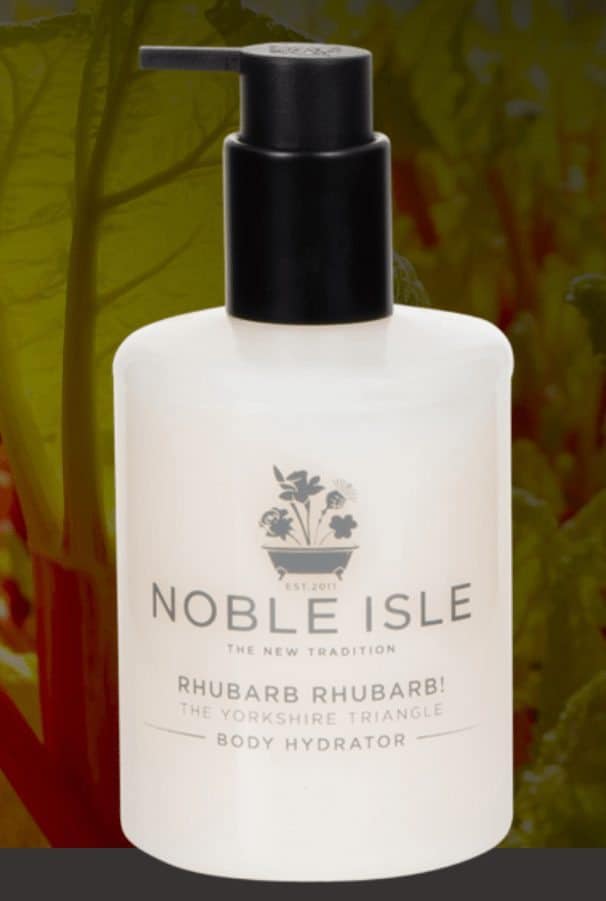 If the sweet scent of rhubarb is a bit too much, there's Lightning Oak, Fireside and Whisky & Water, a must for Balvenie fans.   It's one I really should try being something of a whisky fan.
In fact, you must visit their website to take a good look at their collection.  They pick the very best, from the best producers throughout England, Ireland, Scotland and Wales to make their products and it is evident from the moment you use them well into the day or night.
From home fragrance to hair products, if you like the smell of nature to linger, you will love the products on offer from Noble Isle.
Since writing, Noble Isle have added Willow Song to their collection.  With top notes of rose petal and ivy, base notes of Cedarwood and Musk and heart notes of Lily of the Valley and Watermelon, it's something of a romantic fragrance.