There aren't enough adjectives to describe this turreted fairytale chateau in south-west France, but I'm going to try my best.  Chateau de la Treyne clings precariously to a cliff, surrounded by a vast forest, Marie Antoinette-esque perfumed rose gardens and a mesmerising expanse of water.  It's in the middle of nowhere, in Lacave to be precise, so a car is a must. Its location is well placed to explore some of the must-see tourist hotspots this area has to offer. It dates back to the 14th century but has moved with the times.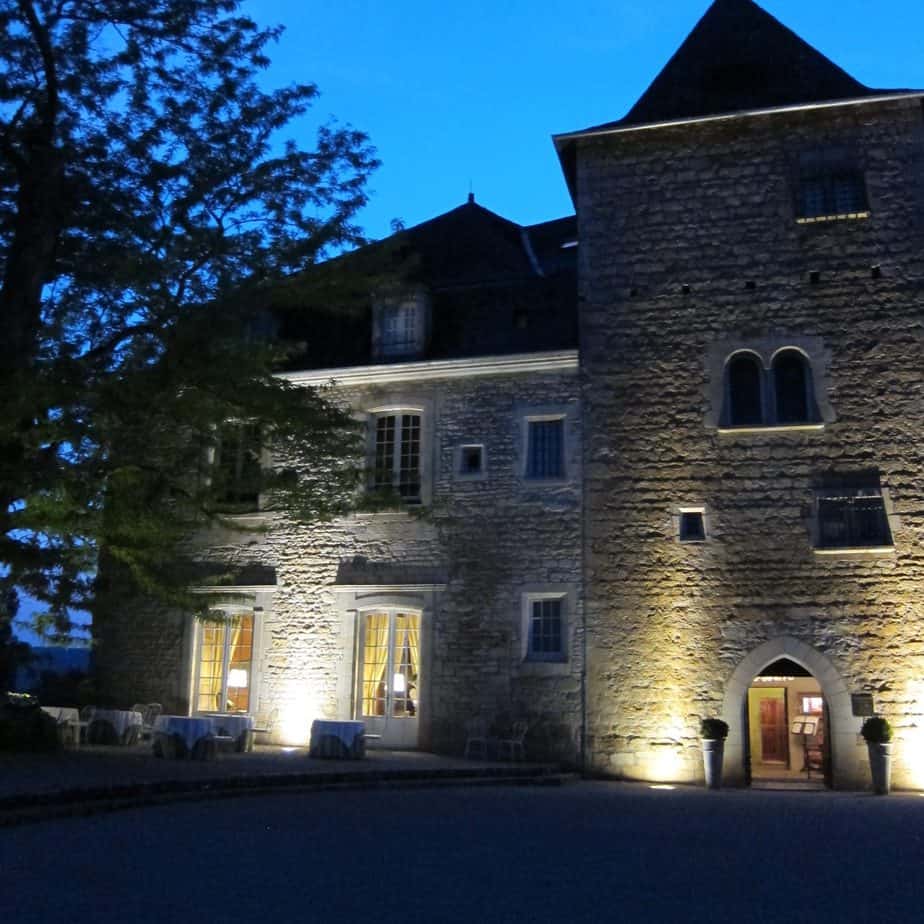 The Chateau has been an ongoing, and clearly expensive project for the owners who have lovingly restored the property and its rooms.  I stay in a turreted suite which has a view like no other.  I can see the River from all sides.  There's a huge bed, an even bigger bathroom, multi-jet shower and products from Hermès.  I think there was a television but who needs that when there's the sound of nature to enjoy.  The Michelin-starred restaurant is formal and dining on the terrace less so and if you get an opportunity to take your meals here, do.
The food is impressive, all from the local larder making the most of the seasons. The plates of food are entire works of art, and it seems a shame to dive in and spoil the hard work, but the temptation's too big.
As a food-lover this is such a good time to visit, this region's larder is always overflowing, and in June, there's an abundance of strawberries, cherries, walnuts and prunes. Always prunes.
Getting There
I jumped a Ryanair flight from Stansted. A bit of a pain to get to from West London but if you book early, you may be able to secure a good price.  The hire car I booked with Sixt, through the airline's website and it was the cheapest I could find.  The Airport in France is Brive-la-Gaillarde, and it's a straight run to Lacave via the B roads.
Markets
The local Market is a must, and the next main town to where I'm staying is Souillac. Theirs is on Friday morning, and I'm there early to wander through the stalls of the local growers. From Poussin to peaches, truffles to tomatoes.  It's the region for duck and like it or loathe it, Foie gras. I'm fascinated by a truffle seller, and in my rusty school French, I buy a black truffle to take home. The vendor sniffs a series and finds the freshest from his basket of earthy-smelling bumpy black orbs for me to buy.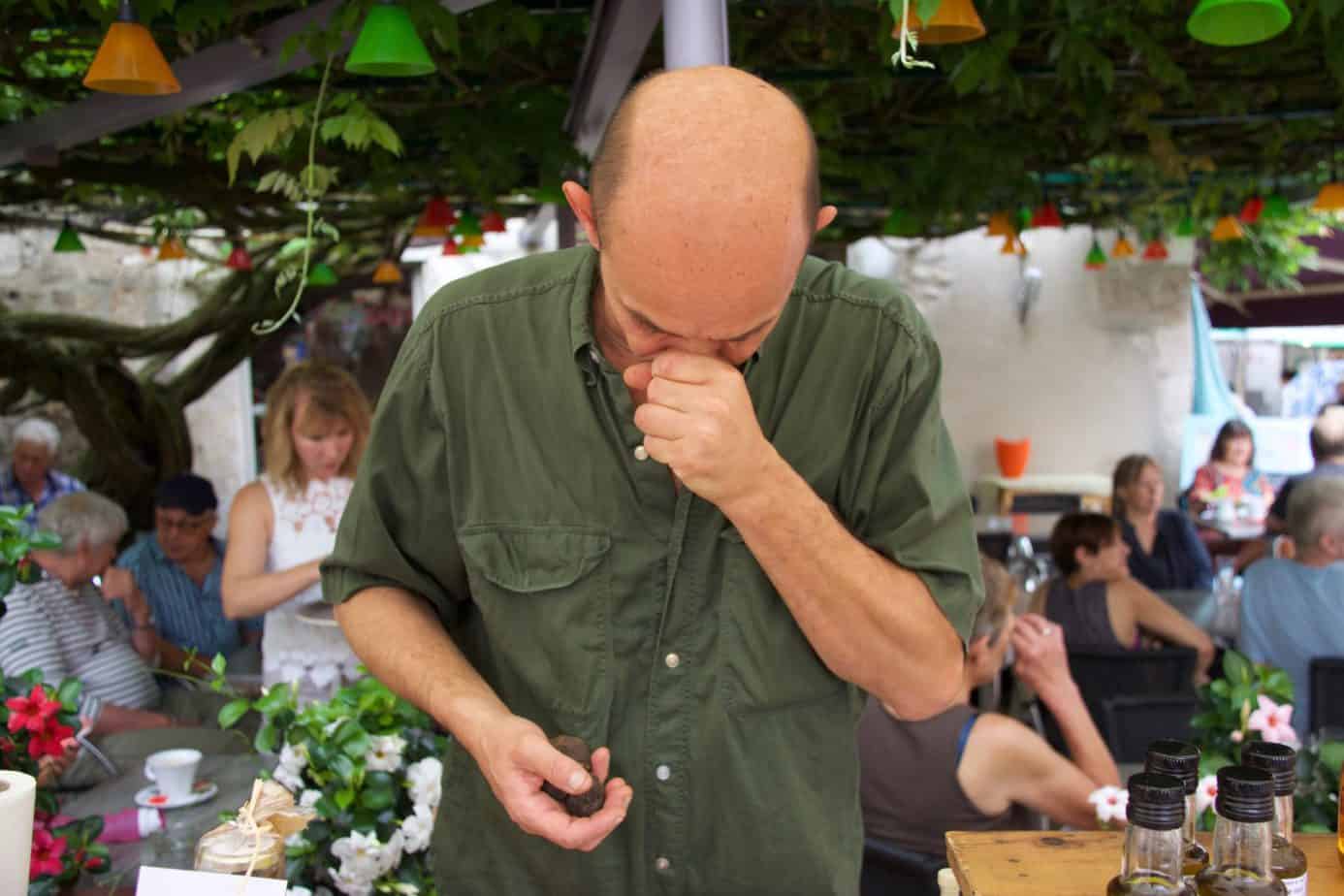 UNESCO World Heritage Site
There are at least three reasons to visit Rocamadour. Firstly it's an important pilgrimage destination and has been for 1000 years. Secondly, it's entirely Instagramable, and thirdly it's a UNESCO World Heritage Site and one of France's most famous tourist destinations. It's quite a strain on the knees; there are an awful lot of steps (216), so you'll be pleased to hear they've carved a lift out of the rock which transports you from top to bottom.

Cheese
Cheese is another reason you should visit the town. Small, medallion sized discs of Goat cheese hail from this area. You'll find it on every good cheese trolley; it's full of flavour with a cream and hazelnut taste which melts in the mouth.  Produced from unpasteurised milk from a process which dates back to the 15th century. Visit the factory and buy it from source.
Wine
Wine. Yes. Plenty of it and luckily, Cahors isn't too far away. Vines there were planted by the Romans, and some date back to around 50BC, so there's a chance they've got a good grip on making decent vino. I can wholly recommend the Malbec.  The straw wine has been part of the local heritage since the Middle Ages and is made from drying both red and white grapes naturally. Also called Honey of the Muse and is often served as an aperitif or with cheese and Foie gras.
Caves
Did I say when I visit, there's a heatwave? No? Well, when the Mercury hits the forties the best place to be is underground, and luckily the caves are worth a visit here. Locally, it's Grottes De Lecave, and a guided tour takes you to ten different caves with incredible rock formations, further afield one of the greatest chasms in Europe is Gouffre de Padirac. A small boat takes you through a series of caves formed over millions of years; there's a pretty impressive 60m high stalactite.
Topiary
Do I love visiting a well-tended garden?  Absolutely and there are quite a few in the region.  Head towards Sarlat to be wowed by Le Jardin d'Eyrignac a breathtaking collection of topiary. The display ranges from animal shapes to the more adventurous use of plants. What's more incredible is that everything is clipped by hand.
The Great Outdoors
A river runs straight through it, so there's every kind of watersport on offer from canoeing, fly fishing or river swimming.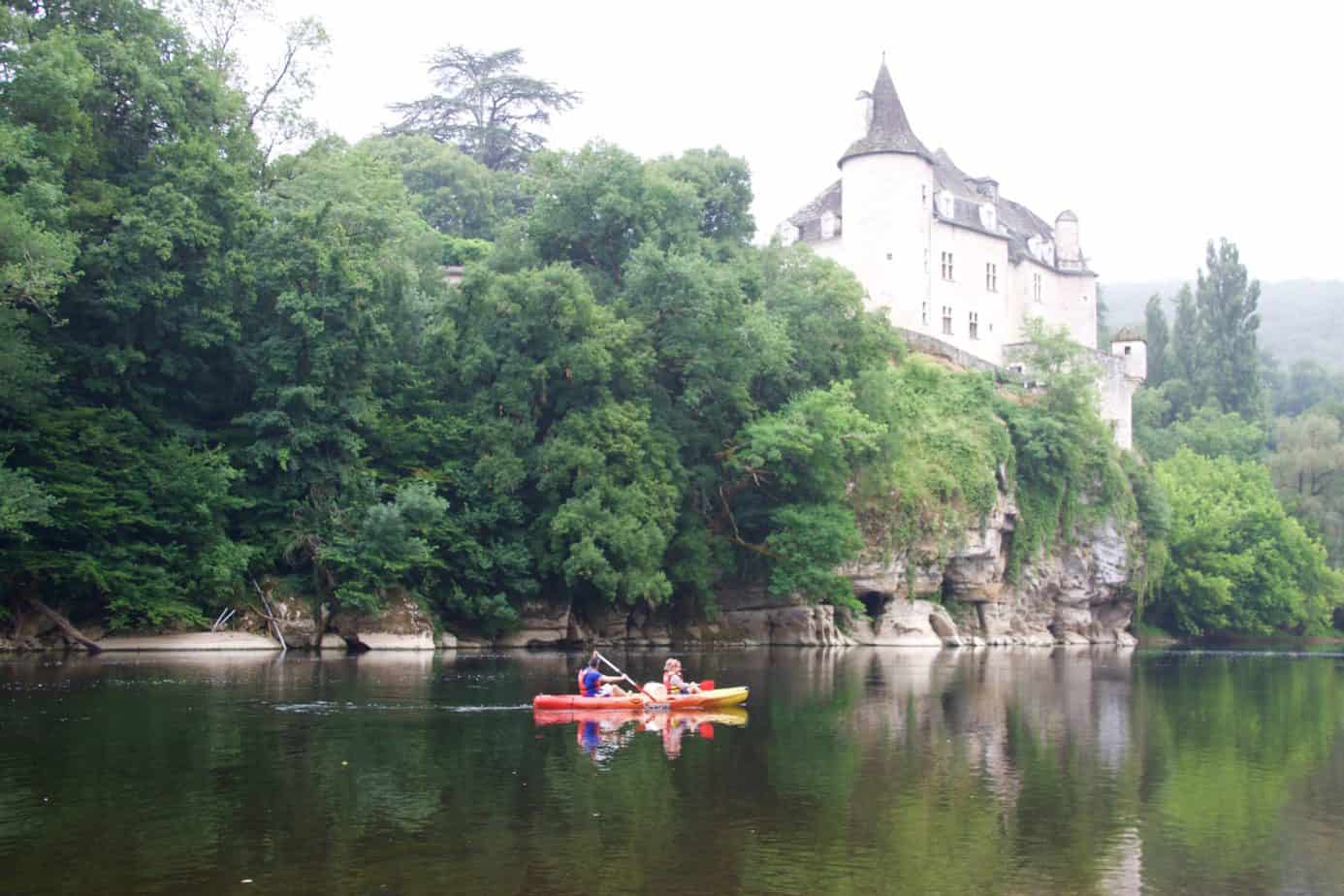 There are also quite a few MAMIL on bikes too (Middle Aged Men In Lycra).  They're doing their very best to recreate sections of the Tour de France. Incidentally, the region hosts the post-rest day stage to Bergerac in the second week.
For those who like to walk, there are hundreds of hiking paths around the region. Interestingly, three routes meander around the Valley on the way to Santiago de Compostela: The Via Arverna, the Way of Rocamadour and the Way of Puy en Velay.
A final word on the Chateau.  No matter how much you spend on renovation, it simply won't work without the service. Here, you get it in spades with charm, a smile and you leave with a need to return. In my case, it was as soon as the plane hit the tarmac in Stansted.