Heck Chicken Italia Sausages are brilliant. All their products are made by the Keeble family who makes their products in small batches from their farm in Yorkshire.
It's a brand that we've come to love and more importantly trust and they're adding to their range all the time. If your supermarket doesn't stock the brand, their online store does and it's well worth a peek. From the pack, you can see the sausages are gluten-free and high in protein.
Chicken chipolatas with tomato, mozzarella, basil and garlic are just waiting to be made into meatballs.
Surprisingly, I thought this super-speedy dish would be a recipe on the website, but it seems it could be even too basic for Heck.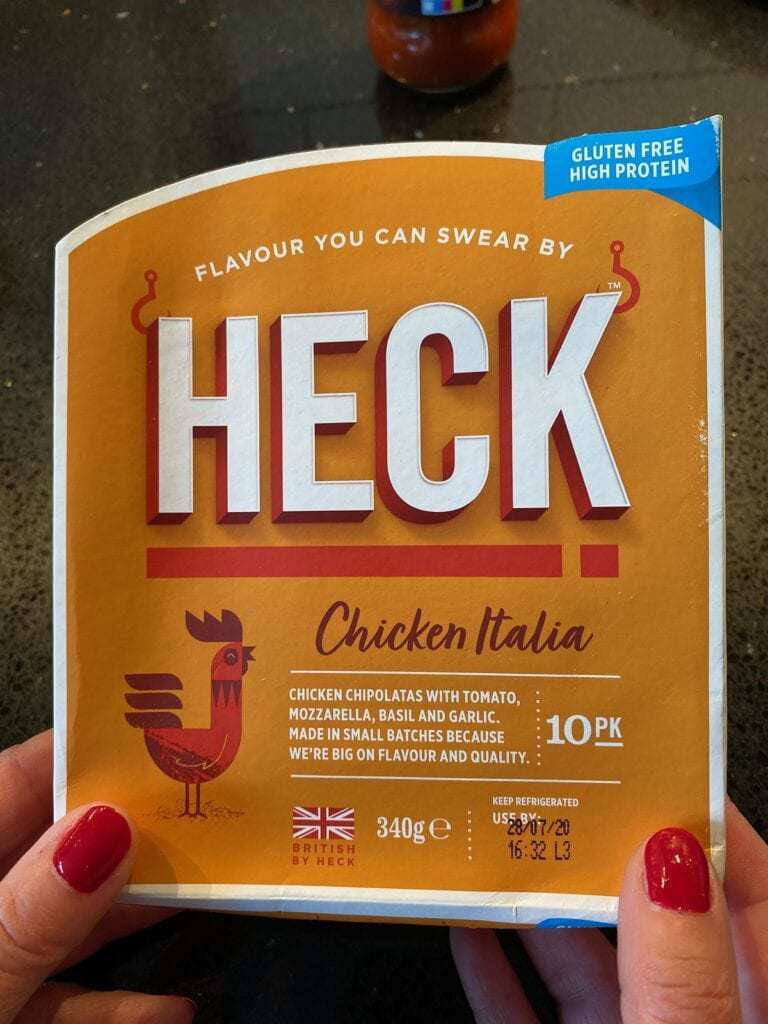 If you've got to feed a hungry crowd, without fuss, sausages make a pretty impressive meatball. Pair those with some cooked penne and a shop-bought tomato sauce, give that a blast in the same pan as the meatballs. Job done.
One pack Heck Chicken Italia Chipolatas, skinned and halved.
One jar of pasta sauce, I used Loyd Grossman, Tomato & Basil and this makes a meal for 4 people.
Roll the prepared sausages into balls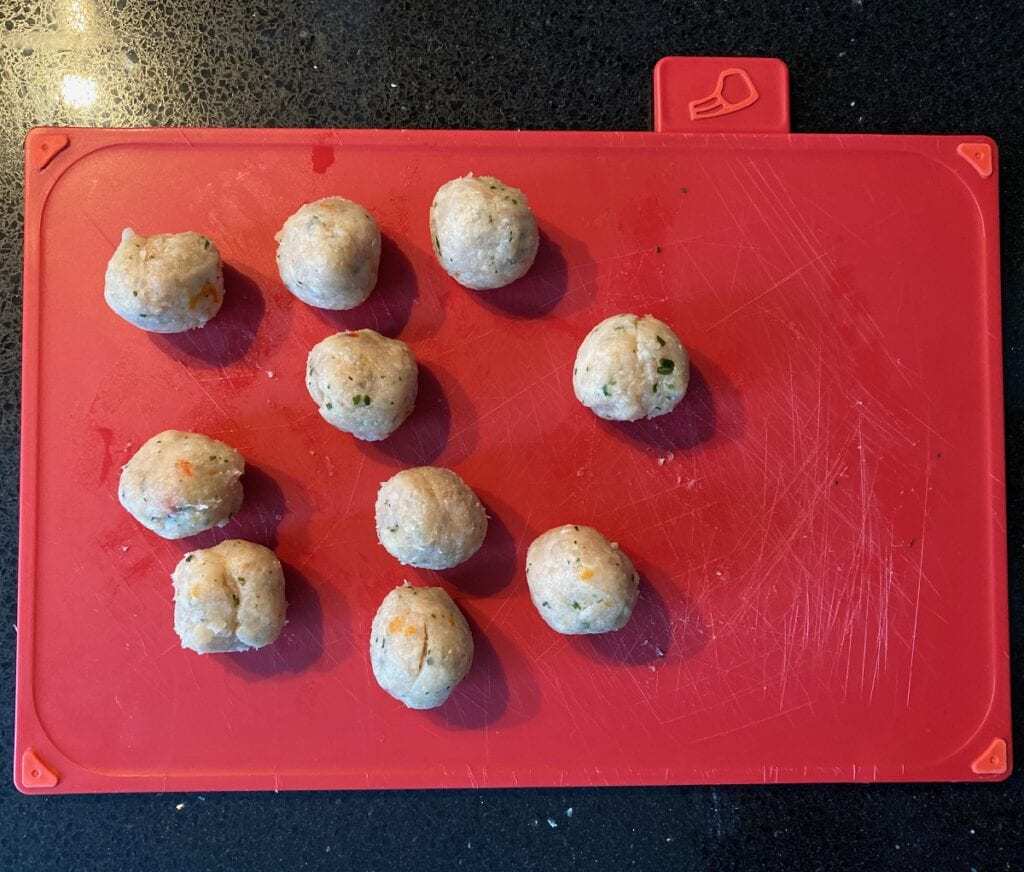 Fry in a pan with a little oil.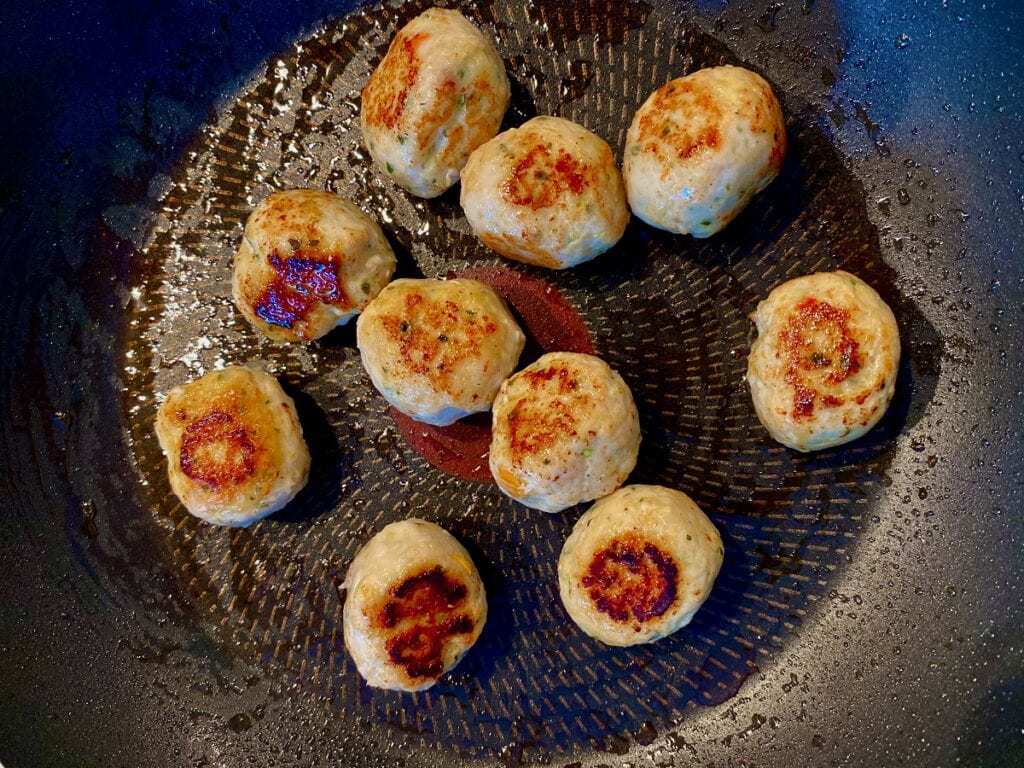 Meanwhile, cook the pasta to your liking
When the pasta is almost cooked, add the prepared sauce to the meatballs
Serve over drained pasta with a little dried basil and black pepper.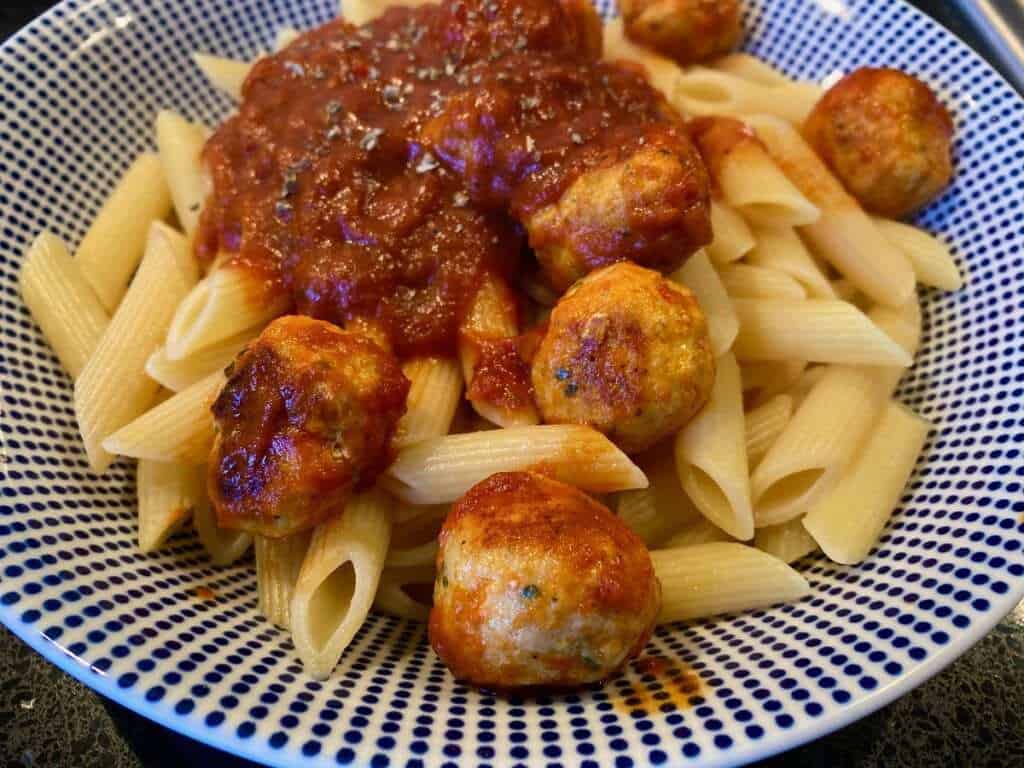 If you liked this recipe, please take a look at my Easy Greek Lamb Recipe