Following on from their Cucumber Gin, the English Drinks Company Pink Gin has fruity pomegranate and strawberry notes.  The addition of  Cinchona bark provides an interesting oakiness. Launched in November 2017, this is a Valentine's Day first.
Sadly I'll be outputting the late news bulletin on BBC One so you'll just have to enjoy this wonderful gin instead. I'll enjoy it on another wet, Wednesday night with this hamper of goodies.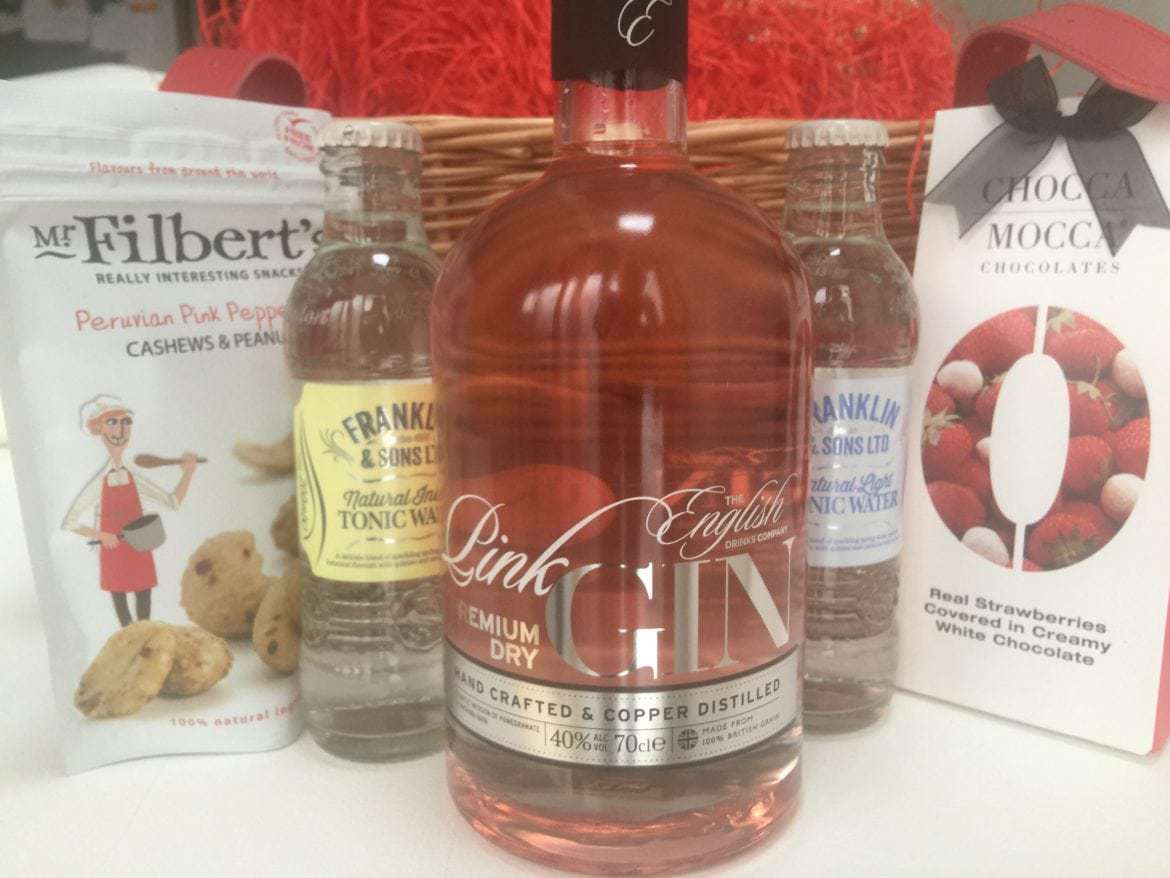 English Drinks Company
Made from their high-quality premium gin it's perfectly dry enough to drink neat or with tonic.
Cinchona bark was the most effective treatment for malaria from the 17th century to the 1940s.
Valentine's Day
For Valentine's Day add a measure of Pink Gin to a champagne coupe and top up with Prosecco.
If like me you like a Goldfish Bowl full (a Spanish style Copa) I'd have a large measure with a bottle of Double Dutch basil and pomegranate tonic.
Cheers