It happens every year, in 2016 Devonshire Square Restaurants took part, celebrating Women of Wine.  I went along to find out more.
Devonshire Square Restaurants: Cinnamon Kitchen
Cinnamon Kitchen is a modern Indian restaurant in the Square. Two choices on offer, paired with a glass of Viognier wine from the Bogle Winery in California. Jody Bogle tells us how for nearly 50 years her father and brother started the first vineyard near Clarksburg in California. Whilst it may have expanded with two more siblings joining the team, the vineyard continues to embrace its boutique philosophy.  This fruity orchard fruit white is perfectly paired with a generous portion of stir-fried shrimp with an apricot and chilli glaze. The vegetarian option includes a goat's cheese salad alongside quinoa, watermelon and kohlrabi.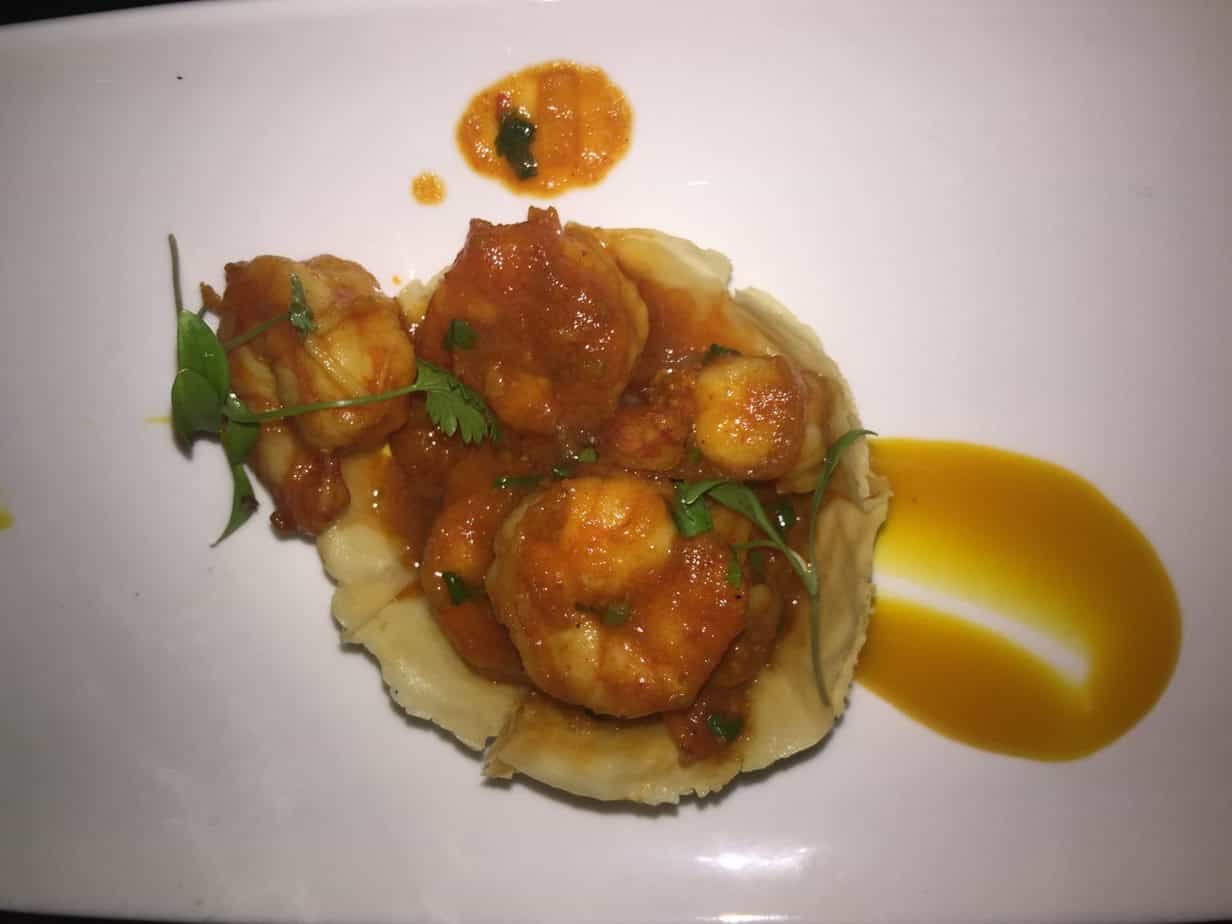 Devonshire Square Restaurants: Pitt Cue
Next, a short stroll around the corner to Pitt Cue and a delicious Mangalitza cured sausage with 'kraut. Mangalitza pigs look more like sheep than the traditional, almost hairless pig.  Whatever they look like; they taste delicious. Yealands Winery provided a Reserve Pinot Noir; sadly we aren't able to chat to Tamra Kelly-Washington from the vineyard.  However, the representative from the UK distributor is and tells us the story. The wine is bright, with cherry, violets and spice on the nose and spiced plums in the mouth.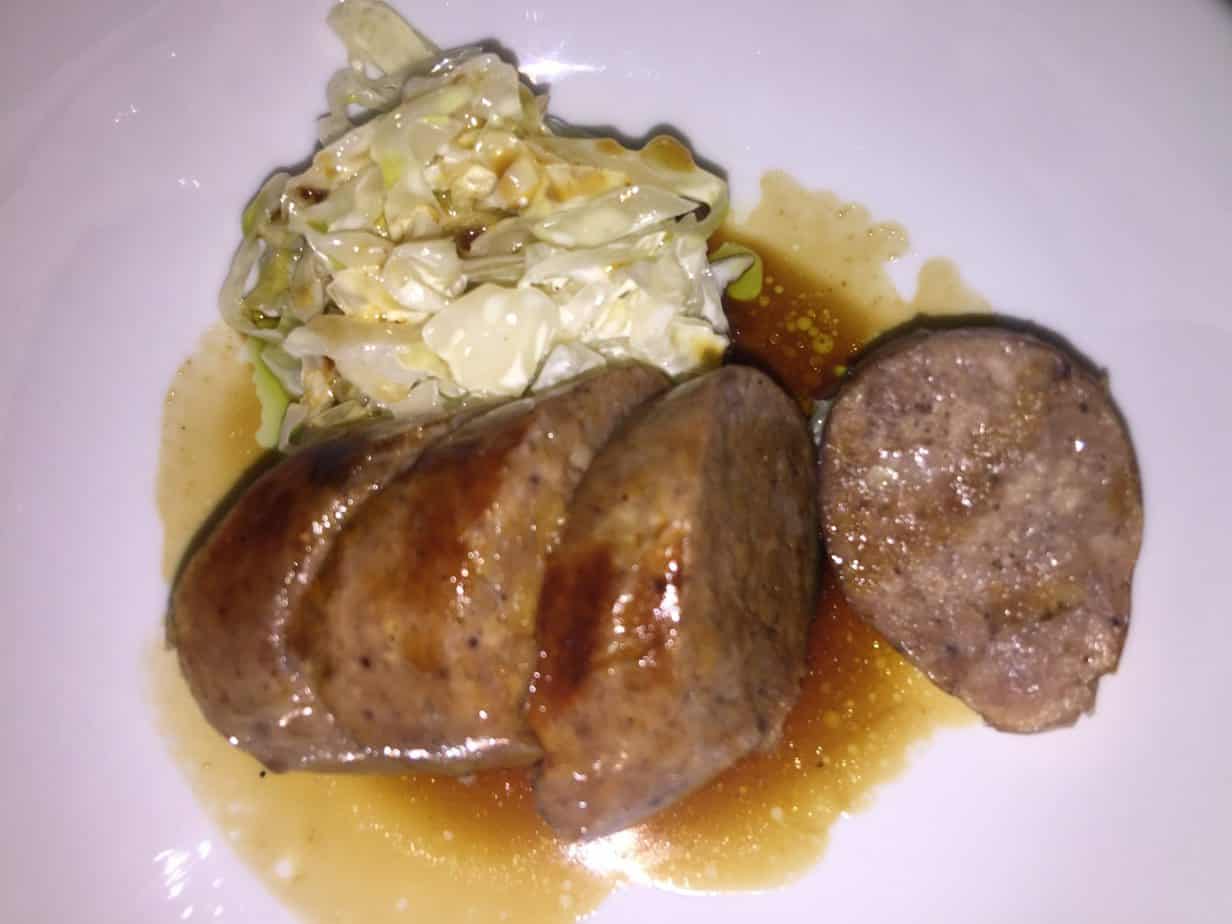 Devonshire Square Restaurants: Kenza
Kenza serves up homemade style Lebanese. A platter of hummus, babaganoush, tabbouleh, batata harra and sambousek cheese comes with pickles and pita. Paired with a crisp dry Vermentino from Chalmers Wines in Australia. Kim explains how the family business, continue their pioneering work with Italian grape varieties.
Devonshire Square Restaurants: The Fish Market
Sweetcorn, haddock and bacon chowder at The Fish Market and a chance for fizz with Monica Gallonetta. Ruggeri Valdobbiadene is one of the finest wineries in the area for Prosecco.
Devonshire Square Restaurants: The Old Bengal Bar
I had to disappear and miss the opportunity to try out The Old Bengal Bar (which adjoins the New Street Grill) and a Peri Peri Picanha steak,  paired with the Etna Rosso from Planeta in Sicily. Penny Murray, the label's Export Director, tells visitors how vines planted on the land are forged by grape growers over seventeen generations.
Devonshire Square Restaurants: Wine Offer
If you fancy ordering any of the wines mentioned above, add LRF2016 at the checkout for a 20% discount code for use at Great Western Wine. The discount code is good until 30/11/16 and is only for the wine mentioned in this post and no mixed cases.
The London Restaurant Festival runs until 31 October.
I was a guest of Devonshire Square.