Doughnuts, cookies and small-batch ice cream delivered directly to your door?  Yes please!  Hands up who agrees Covid is getting really boring now (and I know we're staying in to keep people safe) sometimes you just need to break the day up.  What better than to get amongst a tray of doughnuts, cookies and delicious ice cream from one of the best bakeries in London, Crosstown?  And, before you get upset because you live outside of the M25, they deliver the doughnuts and cookies.
Crosstown is a scratch bakery in London specialising in sourdough doughnuts, small-batch ice cream, homemade cookies and speciality coffee. The company was founded in 2014 by JP Then and Adam Wills, starting as a street food stall. Crosstown has since grown and now has 23 sites across London and an online presence.
The company
In 2017 the brand launched a range of vegan sourdough doughnuts, made with alternative ingredients such as chia seeds, coconut butter and silken tofu, and was awarded Best Vegan Doughnuts by PETA in 2018 and 'The
Best Doughnuts' by Vegans of London in 2019.  In 2020, the brand extended its offering to include homemade cookies and ice cream.  Crosstown Ice Cream is made in small batches, using traditional methods and the finest seasonal ingredients to develop real flavour and a smooth, silky finish.
The delivery
A box of delicious goodies and one-serve ice cream pots arrived at my home, just in time for Breakfast, and I was ten again!  The delivery driver was lovely and smiley and dropped the boxes at the door – socially-distanced – of course.
I was sent a Vegan box of cookies and doughnuts and the Winter Dairy ice cream selection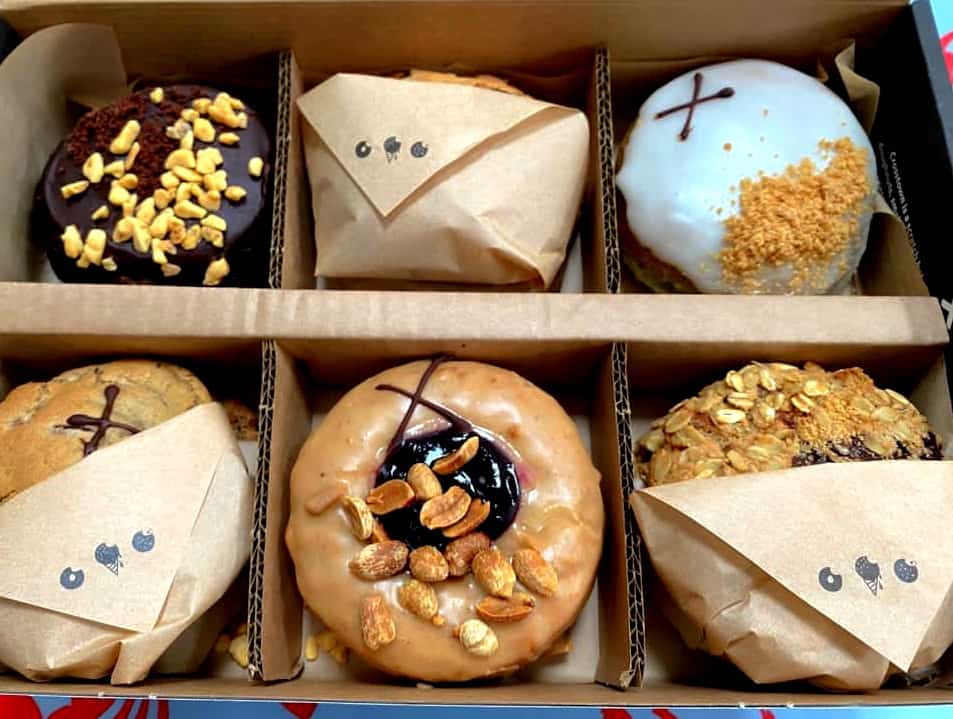 Chocolate chip cookie dough
Vegan dark chocolate and sea salt
Vegan peanut butter and blackcurrant jam
Roasted banana
Strawberries and cream
Madagascan vanilla
chocolate chip cookies (x2)
vegan peanut butter chocolate chip cookies (x2)
vegan oat, apricot and chocolate cookies (x2)
chocolate and honeycomb doughnut (vegan)
peanut butter & blackcurrant compote doughnut (vegan)
lime and coconut doughnut (vegan)
The Ice cream is made in small batches and the flavours are no only exciting they're delicious.  Impossible to tell these weren't made with dairy.
So if you fancy a box of treats or know someone who does, these are just perfect for either.
Jump on the website now to make your choice.  They're making curated boxes for Mother's Day and St Patrick's Day (Guinness and Baileys Doughnuts).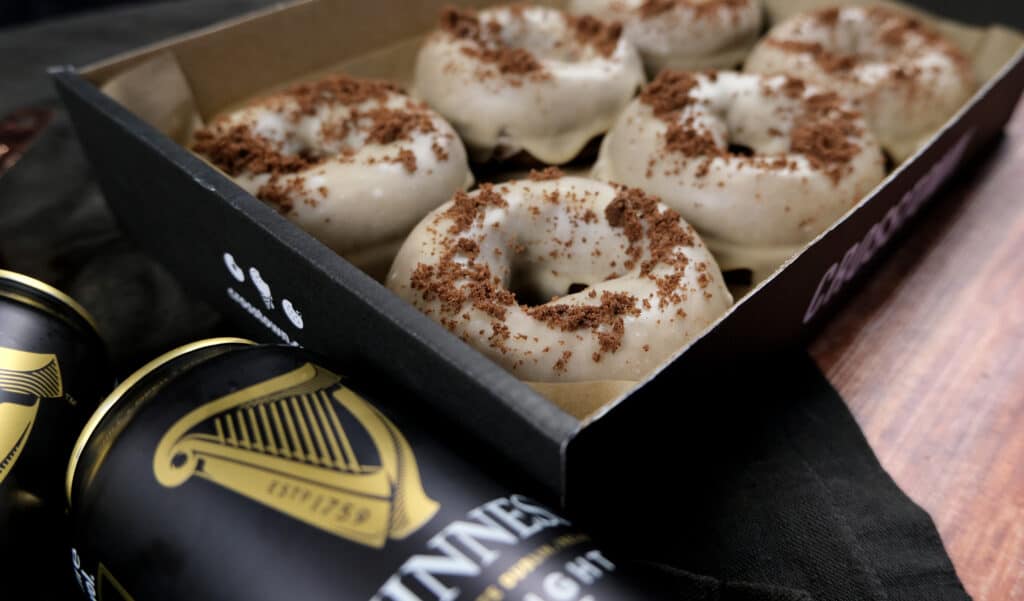 Fancy making some of your own cookies, these easy peanut butter cookies are delicious and easy to make.