Christmas Baking at Bread Ahead is a magical thing. Their two new kitchens within the new Wembley store are vast. For those who are familiar with Bread Ahead's courses, it's the same communal learning set up. A large table is where students work, with the tutor at the head and a hard-working cookery assistant running around stacking workstations with ingredients.
At the Ultimate Christmas Baking Workshop which is one of their all-day courses (10.00 am to 4.30 pm), students learn how to make some Christmas classics and some of the signature bakes sold at Bread Ahead.
On the baking menu, there is stollen, classic and frangipane mince pies, a savoury chestnut, sage and onion loaf, their incredibly popular ginger cake (sold on the Bread Ahead stall), and some orange and stem ginger amaretti biscuits. Students leave with left-over sweet shortcrust pastry and a pot of the famous Bread Ahead sourdough starter.
From the moment you arrive, it's time for coffee and a chance to chat with the other course students. Our course tutor is Kevan Roberts a baker who taught me in their Borough School. His courses are fun and not only did he follow the recipe he added some really useful tips throughout the day to help us if we went wrong at home.
We begin with the sage, chestnut and onion bread recipe.
Next, it was the Stollen. We made a dough, filled it and allowed it to prove. Here's an image of the cut Stollen. Stollen is a fruit bread of nuts, spices, and dried or candied fruit.
Gingerbread
The gingerbread was a class effort. Here's a snapshot of the fun we had and it just kept getting better.
Next, it was time to make some mincemeat for the mince pies.
For those who haven't heard of mincemeat, it's got no meat in it as the name might suggest. Today, there's nothing savoury about the mince pie.
Pizza Lunch
Lunch was a wood-fired pizza made-to-order in the restaurant underneath the cookery school.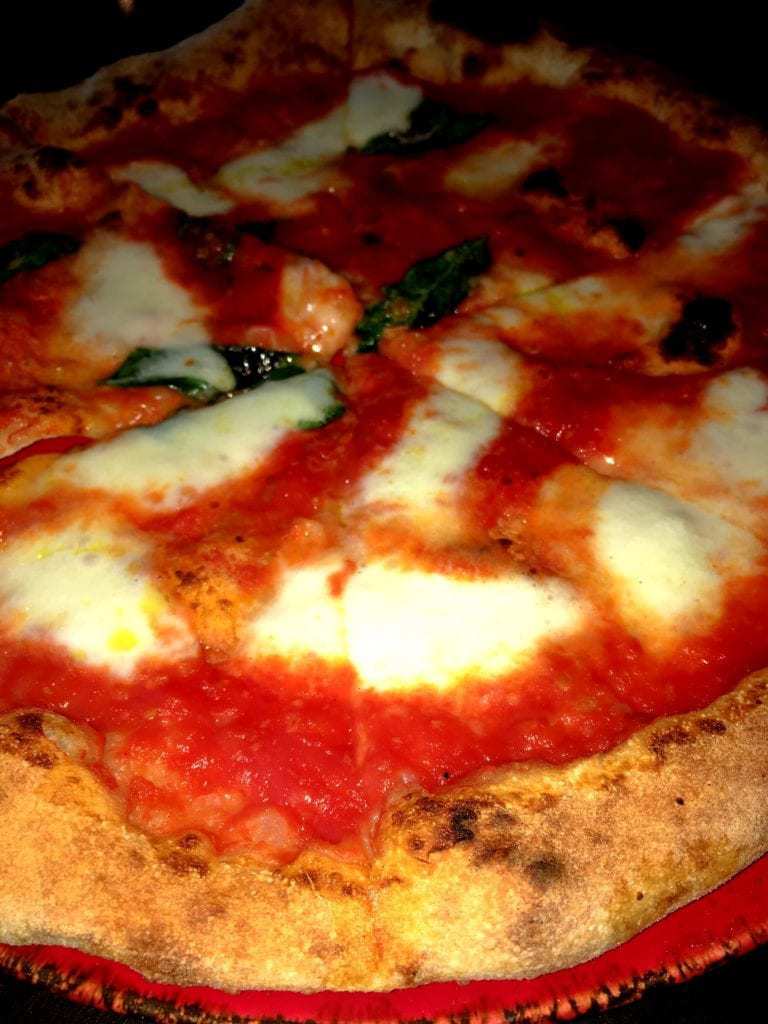 No time for delay, we begin by making the mince pies and sweet shortcrust pastry.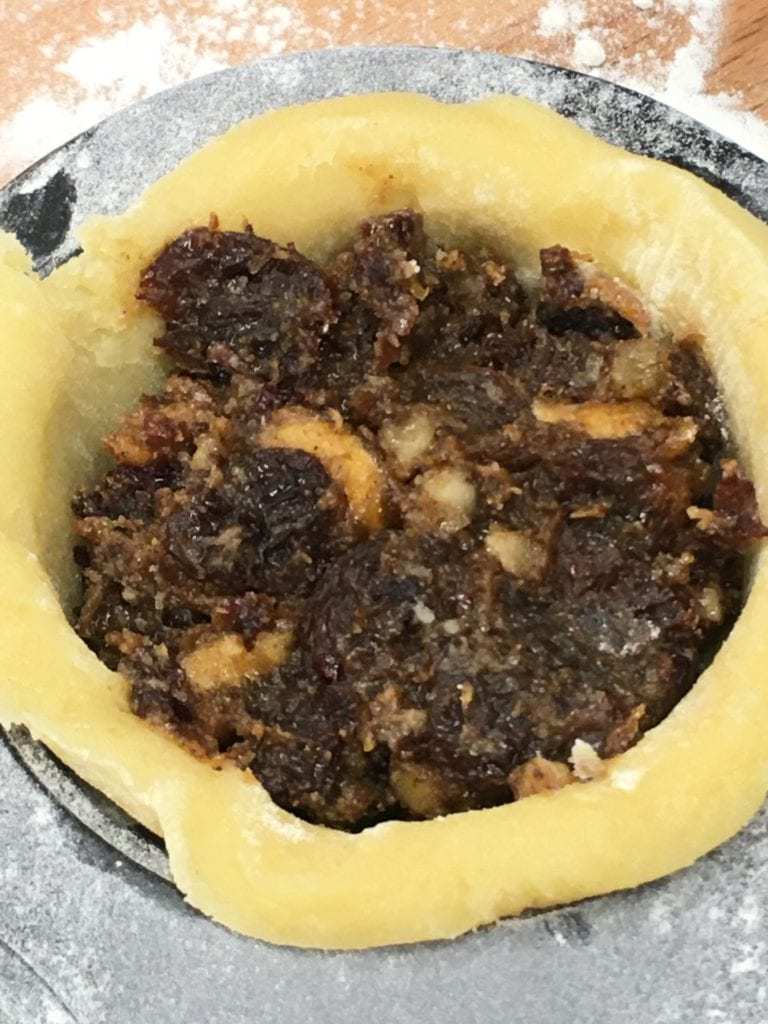 The afternoon saw the heat rise as the ovens took care of the bakes.
Amaretti Bites
Amaretti biscuits were an opportunity for us to do an upper body workout. After egg whites are whisked into peaks, ground almonds are added, along with orange zest and stem ginger. The mixture is rolled into balls and finished with a generous dusting of icing sugar
Like all the Bread Ahead courses, this was no different. It was fun and informative – this course was a delight.
Take a look at their website for plenty of other courses. I can recommend the Sourdough Workshop and the famous Doughnut Workshop.
I was a guest of Bread Ahead.