Le Pain Quotidien is doing a fabulous job by reducing and offsetting its carbon emissions, but it's aiming high.  LPQ will be carbon neutral in all of its restaurants by 2020.  So what better way than to host a dinner to talk about what carbon neutrality means in practice.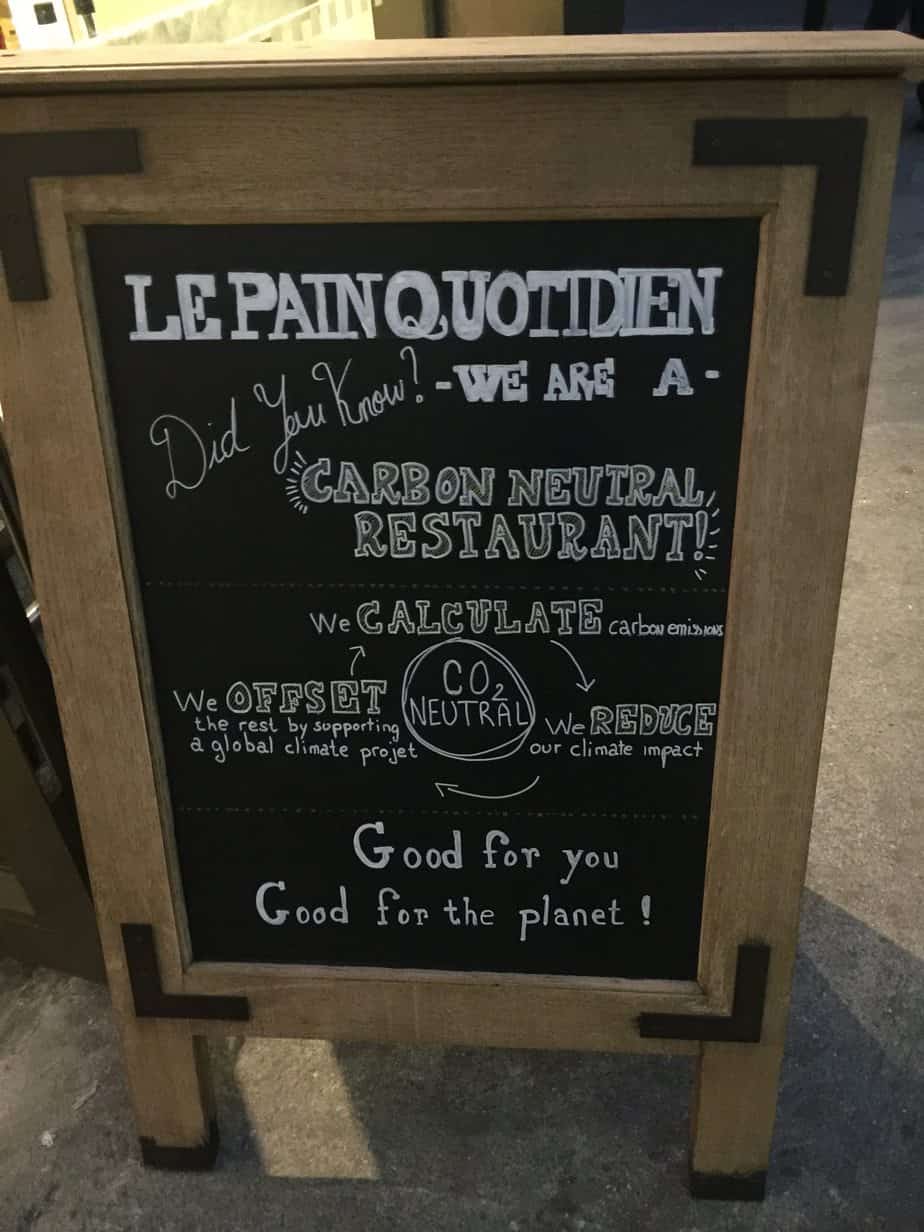 It's rare I don't eat meat.  Don't get me wrong, I can go without it, but I just know how to handle it as an ingredient.  Plants I'm not too sure of.  Le Pain Quotidien or LPQ has always impressed me, and when I get an invite to one of their events, I always try to be there.  Their City branch, right outside Monument tube was the venue for a Vegan supper, celebrating their carbon neutral status.
The menu wasn't altogether appealing as a meat-lover, but as ever, LPQ pulled off a magnificent feast.
LPQ Green Credentials
Not to forget the point of the evening, there was an informal address from the advisory group co2logic who measure and pinpoint where and how to change.  So how does this chain, known throughout the world, manage it?   Well, they calculate their carbon emissions, reduce and offset them and invest in a carbon reducing project.  They've chosen to invest in UpEnergy Group's cook stove project which provides Ugandan communities with an alternative to their three stone fires.  In the restaurants, it's looking at cooking and cooling mechanisms, materials used in-store from seating to lighting, delivery to waste.
Vegan Menu
The Menage à Trois is a favourite of Alain Coumont, the chain's founder, and the base hummus recipe is in his cookbook Le Pain Quotidien Cookbook.  Three small bowls of beetroot, roasted carrot and chickpea hummus were scooped out with vegetable sticks and bread.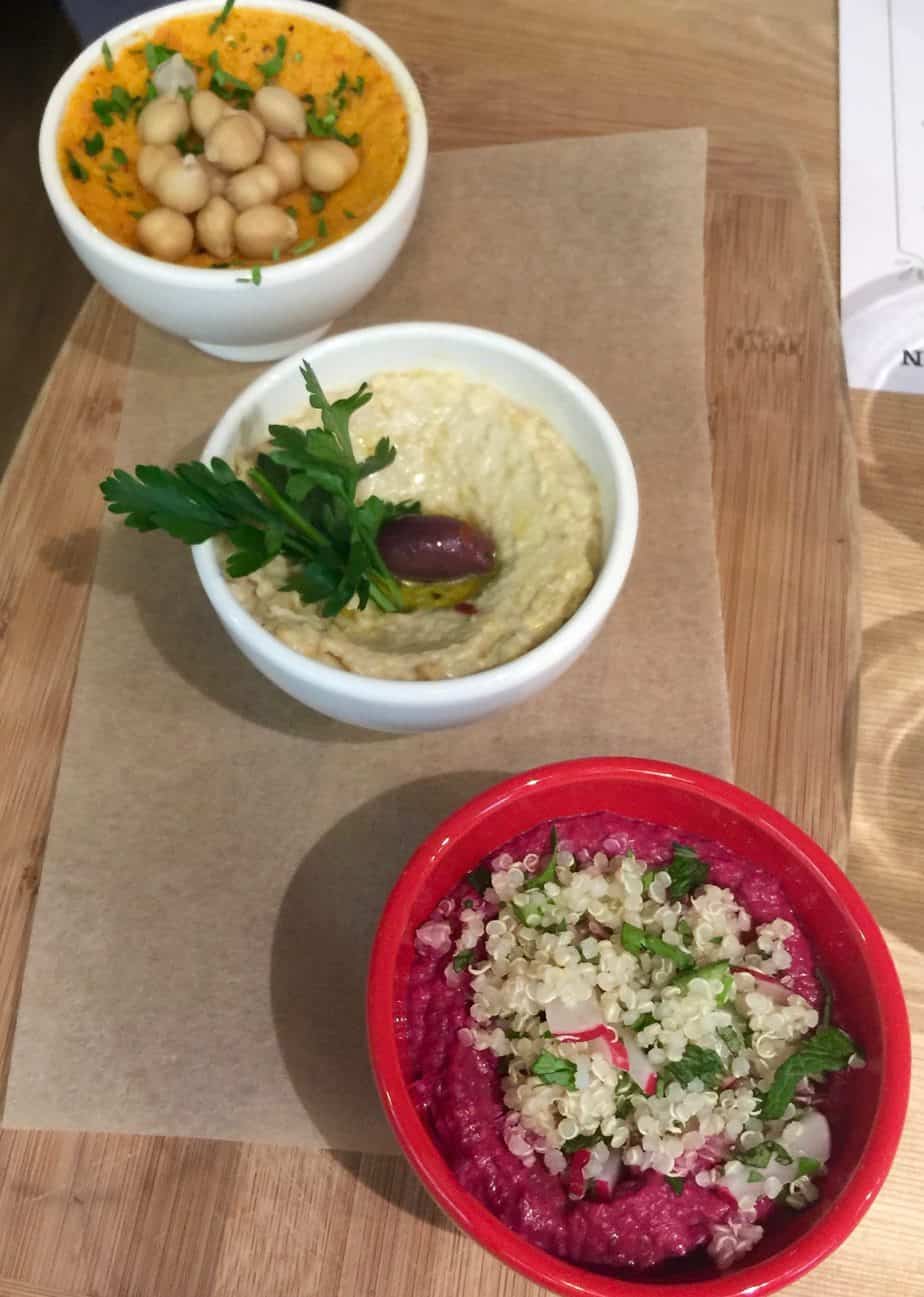 Chilli Sin Carne is also in the cookbook, and this vegan bean chilli's main ingredient is tofu.  I didn't feel denied of meat in the slightest.  It was a bowl of delicious and my dining partner was pretty impressed.
The Pot Au Feu was full to brimming with chunky vegetables, and quinoa and served with more LPUK bread.
Just in case we had room, an organic lentil and avocado salad was a bright plate of freshly shaved fennel, raw slaw, chickpeas, drizzled with a basil vinaigrette.
A wedge of Pear and Chocolate Cake was next and a portion too far, so we shared this and the chia seed and coconut milk pudding.
Did I say that this veritable feast was washed down with free-flowing wine for those who wanted?
"Good For You And Good For The Planet" indeed.