It's a boutique hotel in Paris, directly on the Seine, opposite the Gare d'Austerlitz and a quick walk from the Gare de Lyon, perfect for the business traveller and tourist.  Designed by Parisian boat architect Gérard Ronzatti and constructed in Rouen, Normandy.  It's 80m long and 20m wide and is the largest vessel moored on the Seine.
We hopped straight off the Eurostar and straight onto the RER, and within 15 minutes we were at the Quai.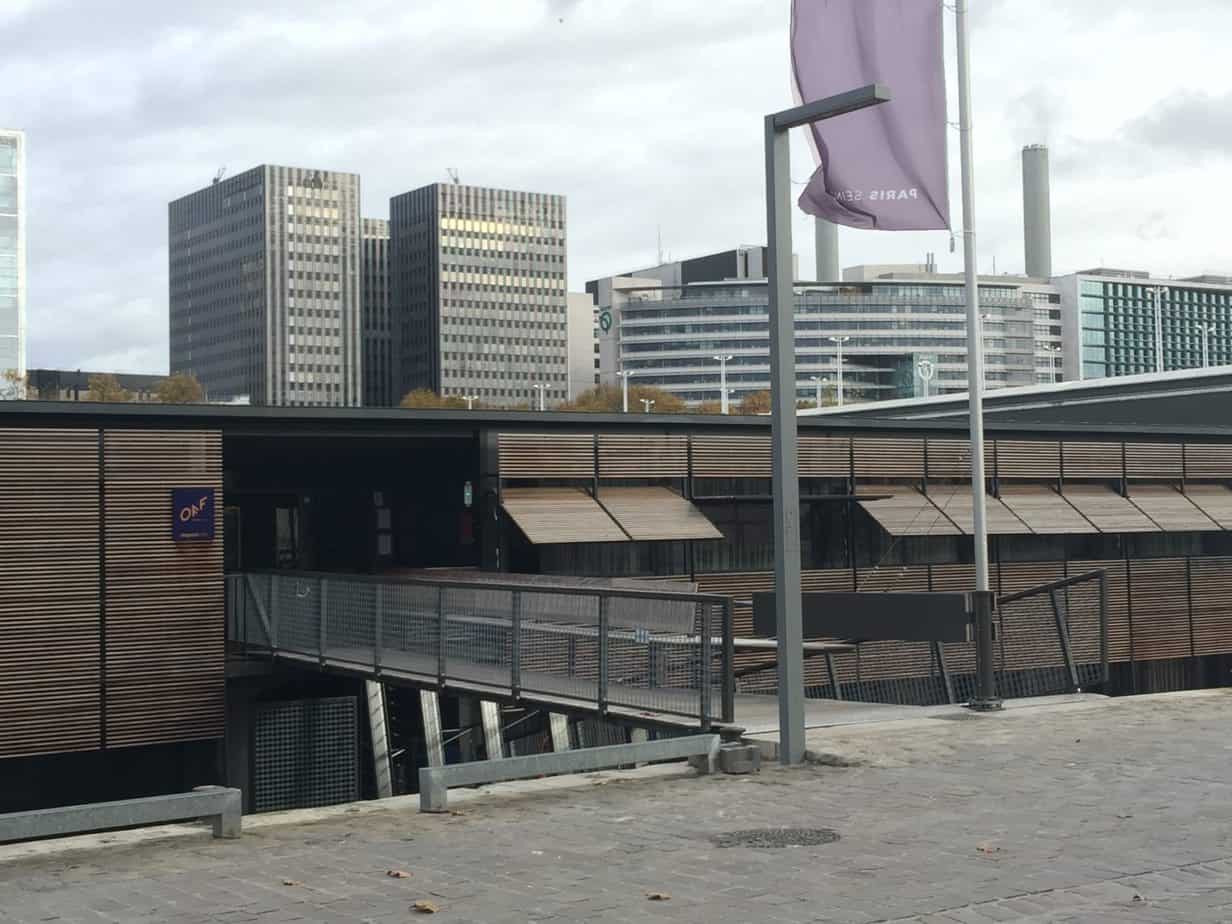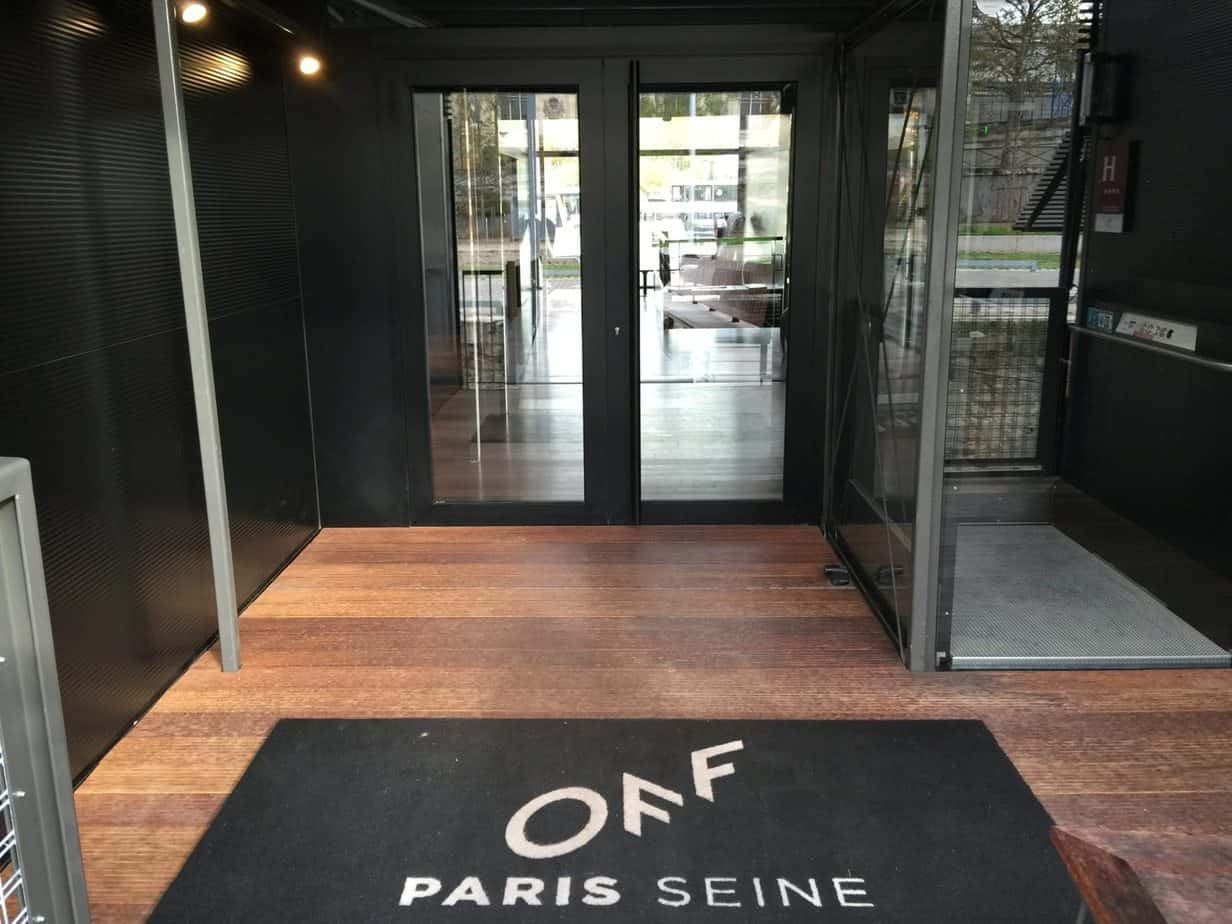 Boutique Hotel: The Rooms
There are 54 rooms on here, and you can choose from Rive Gauche rooms which overlook the quay and Rive Droite rooms which face the river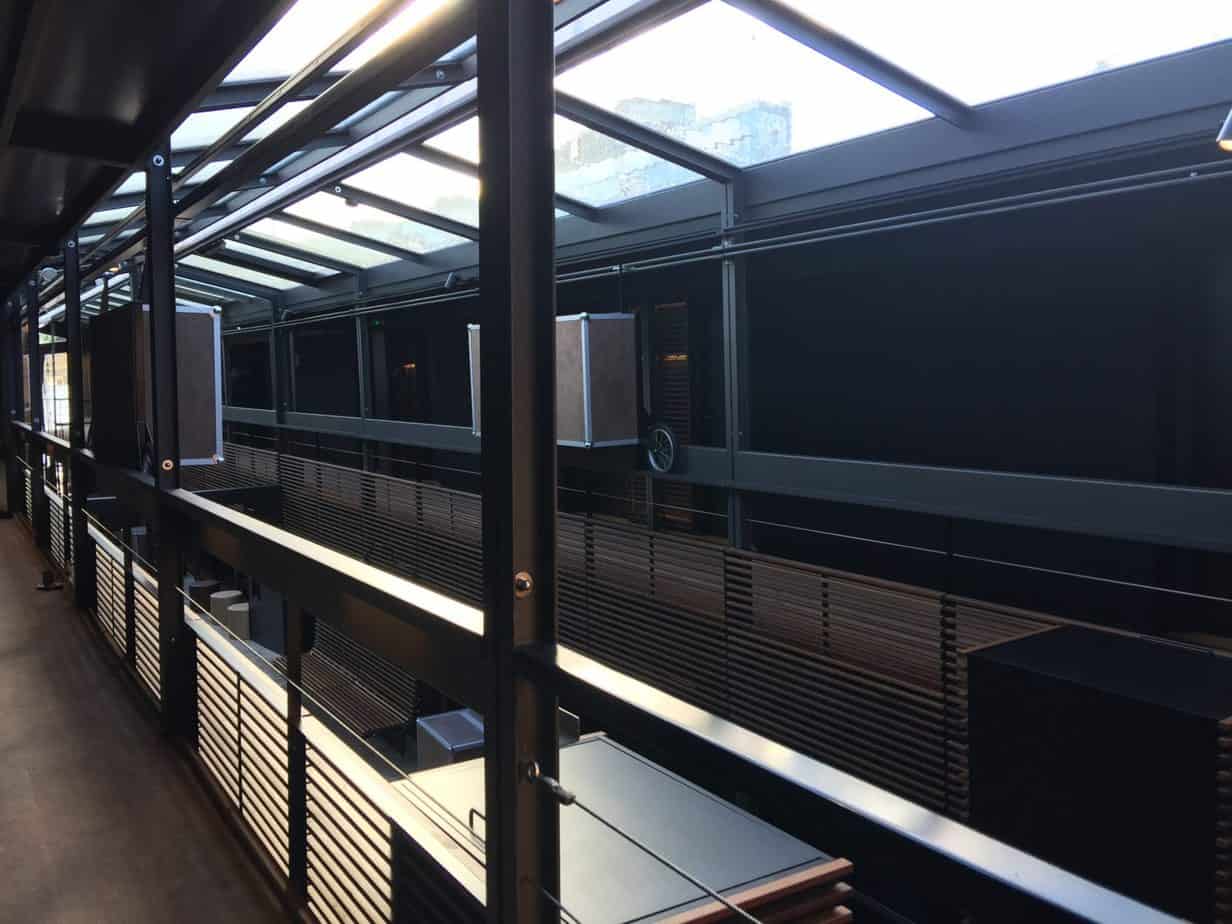 We stayed on the top deck in the Sunset Suite which had taken its inspiration from the Jaffa Cake, one of four suites, and we LOVED it. Maurizio Galante, the haute-couture fashion designer, is responsible for this all-orange room.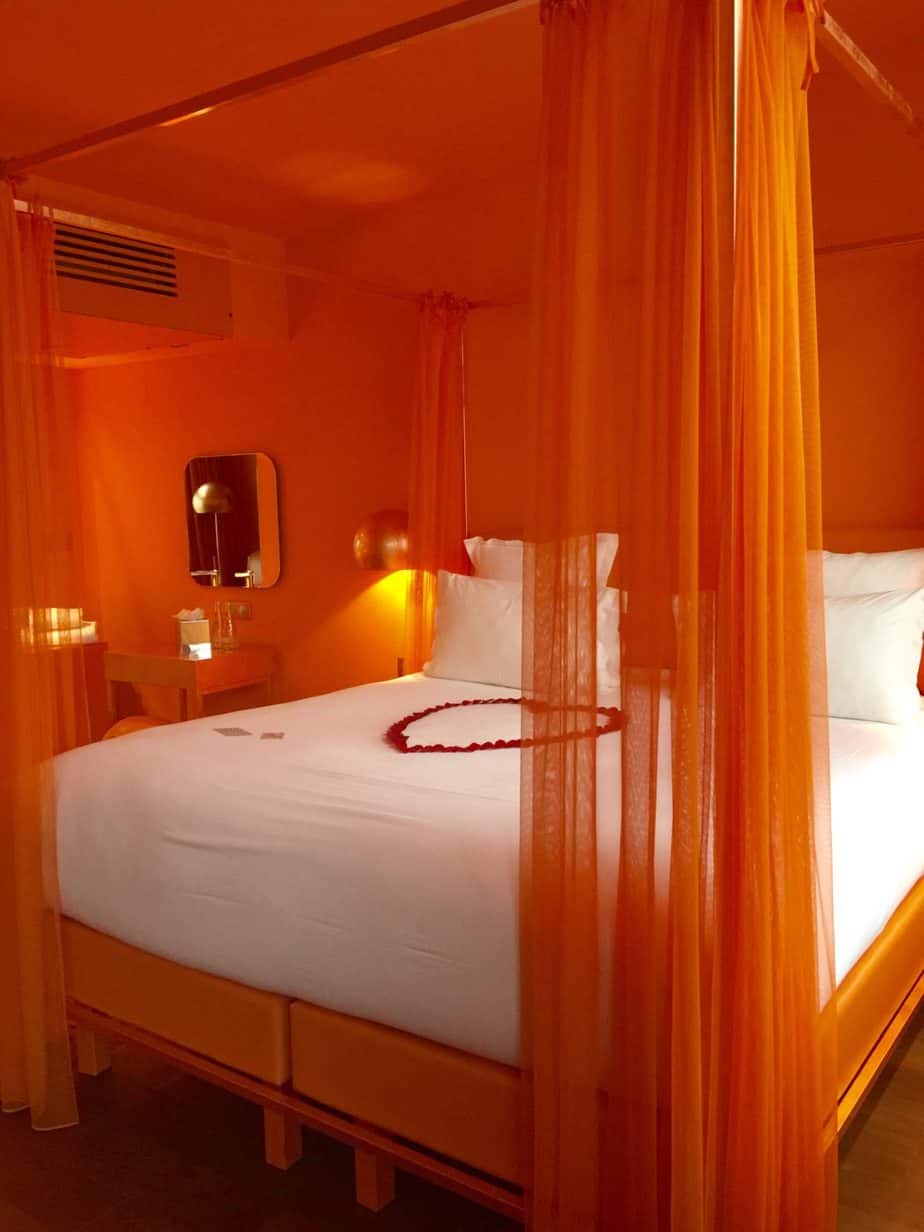 If you've slept on a sizeable barge on a commercial waterway, you'll understand that it can get quite busy.  Even if those large vessels do pass, there's little effect from any wash.  In fact, you only realise you're on the water when you look out of the window.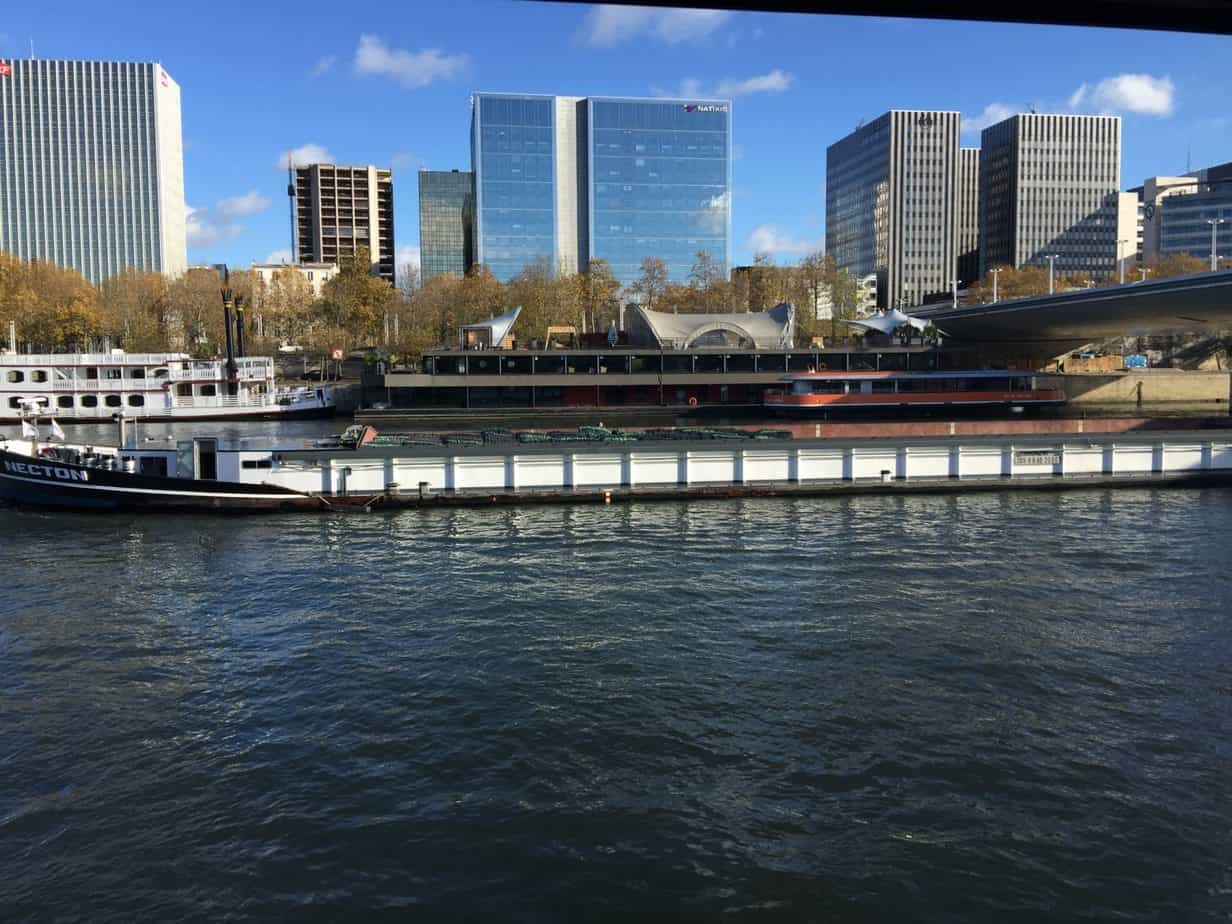 Our room had a bath and separate toilet, safety deposit box, and all the mod-cons, including decent wi-fi.  I think there was a flat screen television although we didn't switch it on.  Everything from adaptors to toiletries, umbrellas and fluffy bathrobes and eco-friendly slippers.  They've even got folding micro scooters or 'trotinettes' for your enjoyment which we used to scoot to Eric Kayser's bakery for breakfast on Friday morning.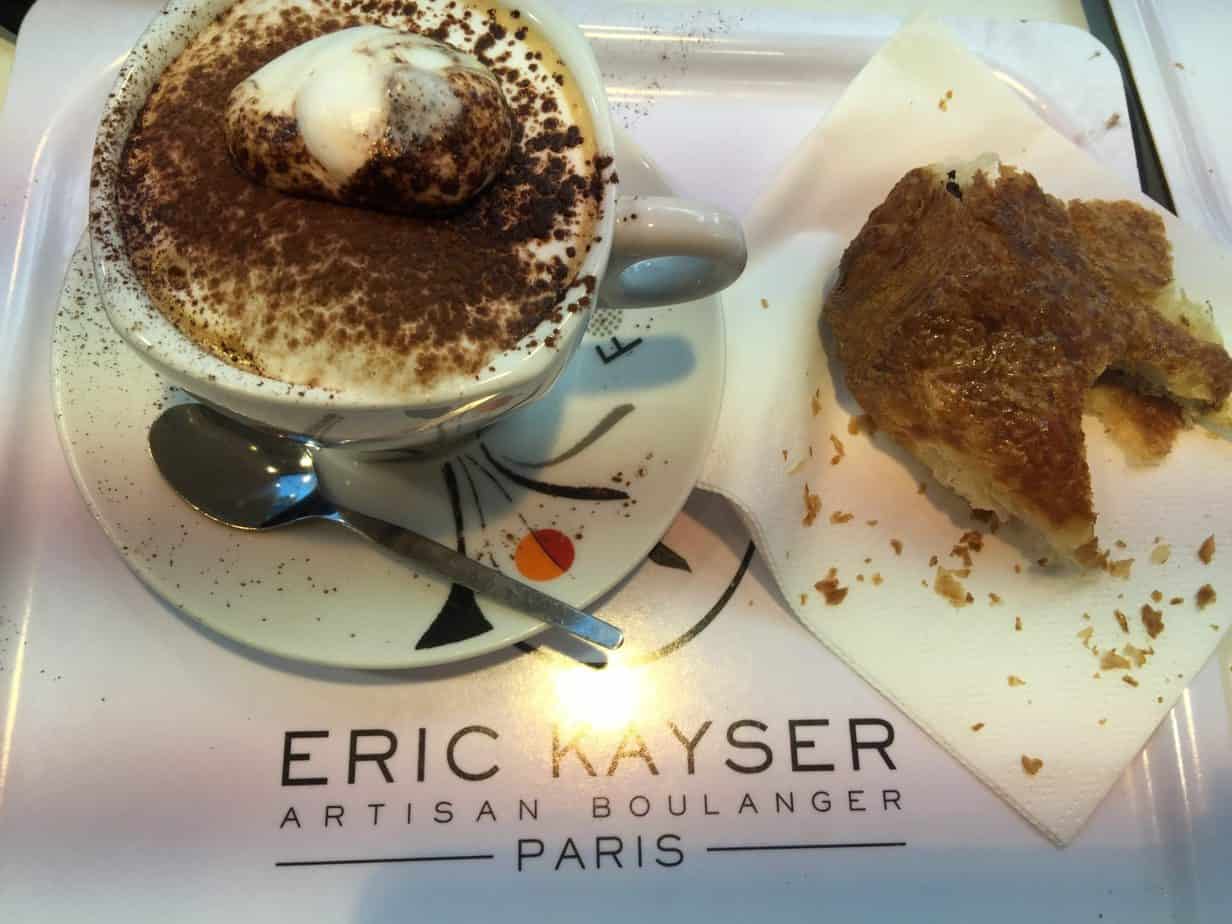 Check-in time is a later than average, 4 pm although it's a very regular check-out at noon.
All rooms are non-smoking, but there are designated smoking areas, basically outside.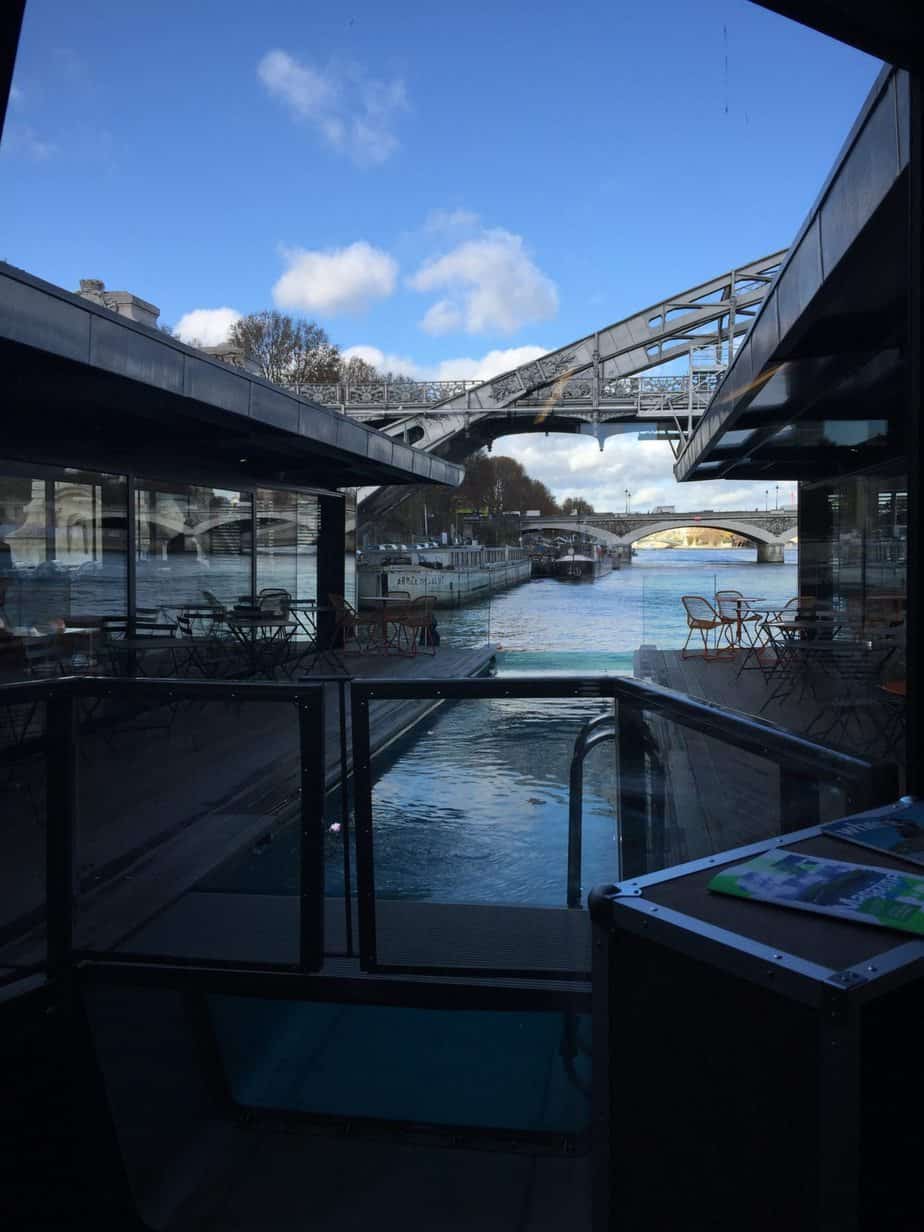 Boutique Hotel: The Public Areas
The bar is intimate, and I'm sure it's packed during the summer months. Their menu is a great read, expect decent cocktails and an elegant tapas menu.  It's also from this menu between 5 pm and 11 pm you can order room service.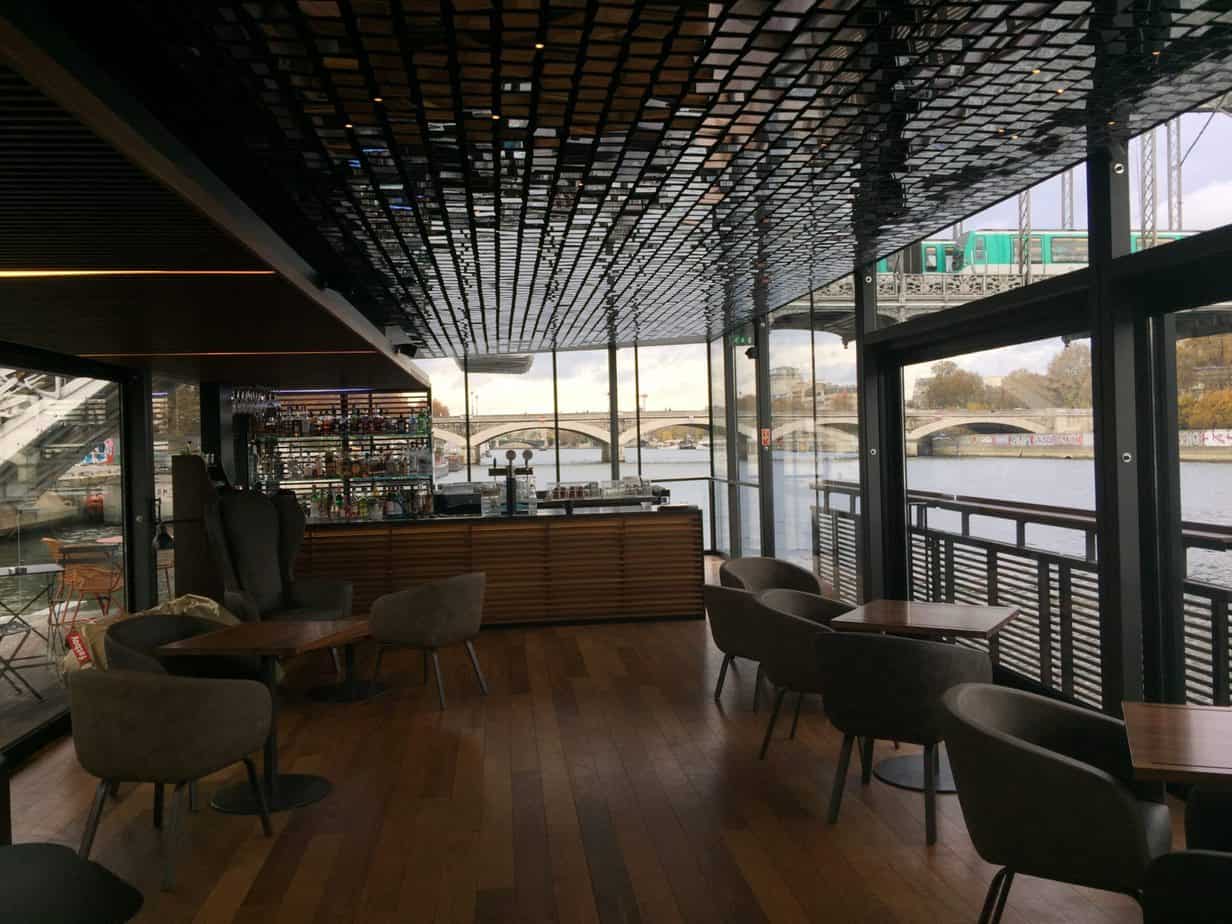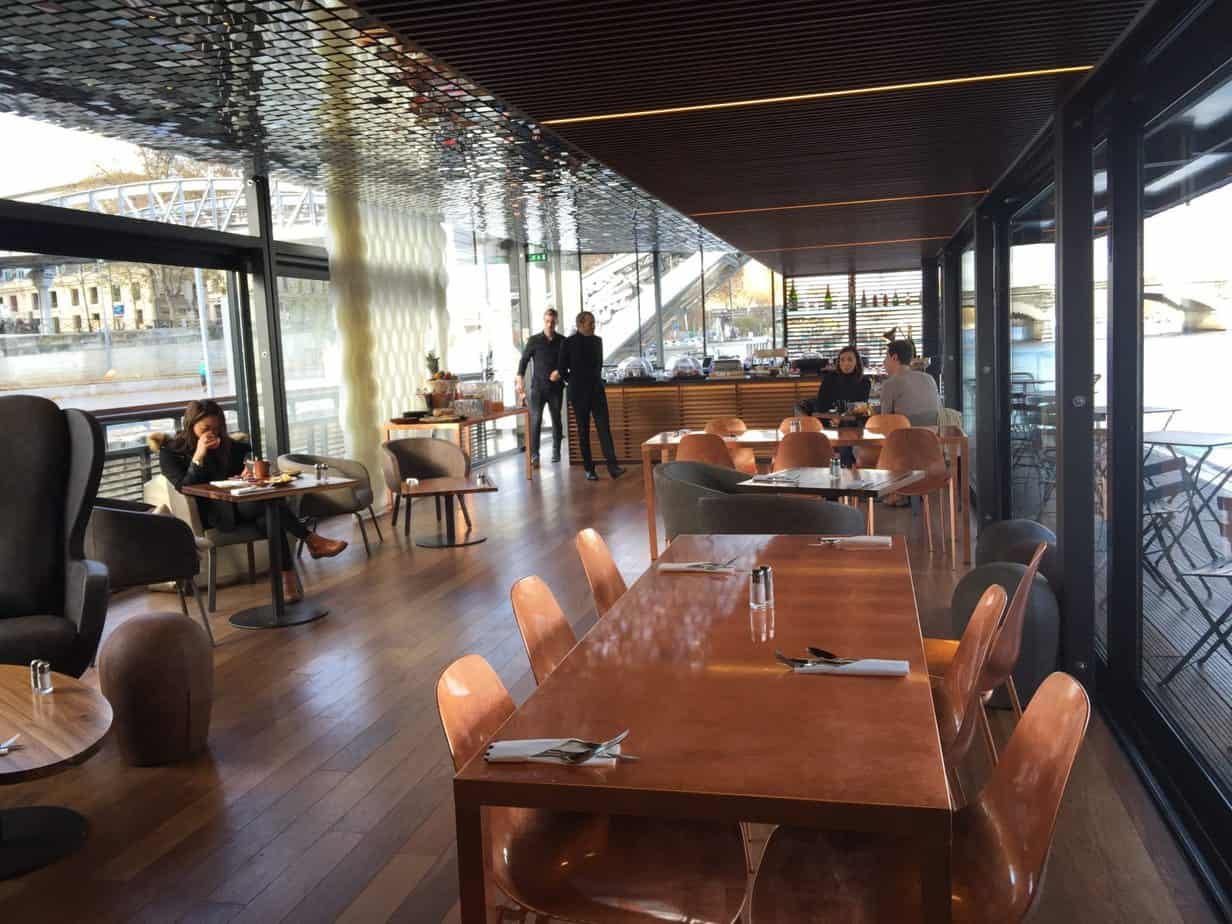 Be aware that there is a floating pontoon directly opposite the hotel which doubles up as a 'party boat', according to some reviews on Tripadvisor.  So check with the Hotel that your sleep won't be too disturbed. There are ear plugs in the wardrobe for a reason.  We were lucky.  I'm not sure whether we were well lubricated, or it doesn't come alive on a Thursday night in late November.
Don't stay here if you want to penny pinch; the drinks are expensive, the rooms aren't cheap and if you're not prepared to walk or take the RER, suck it up.  It's a great example of a Boutique Hotel and the only floating hotel in Paris.  I'll be back.
Staff are relaxed yet attentive, my kind of service.
Part of the Elegancia group.
OFF Paris Seine, 20-22 Port d'Austerlitz, 75013 Paris