This is the best halloween apple pie recipe but it's good for anytime of the year, you just need to customise the pie crust to the season.
Ingredients
150g caster sugar
50g cold butter, cubed
6 cooking apples, peeled, cored and cut into equal wedges
1/2 packet of ready-made puff pastry
50g butter, melted
1 egg, beaten
1 tbsp caster sugar
Method
Preheat the oven to 180ºC. Heat the sugar over medium heat in a large sauté pan until it melts and turns a dark caramel colour. Carefully tip in the butter and let the mixture bubble for a few seconds. Add the apples, toss to coat in the caramel then cook over high heat for 5 minutes, stirring occasionally. Pour the apple filling into a deep pie dish and set aside to cool.
Roll out the pastry – about the thickness of a £1 coin – wide enough to cover the filled dish. Cut out the eyes, nose and score the mouth. Be sure to just score and not cut or you will be left with a gaping hole.
Cover the pie with the pastry and using a sharp knife, trim off the excess pastry, then gently crimp all around the edge. Glaze the top with beaten egg. Sprinkle the pie with sugar and bake in the centre of the oven for 45–55 minutes or golden-brown all over and the apples are tender.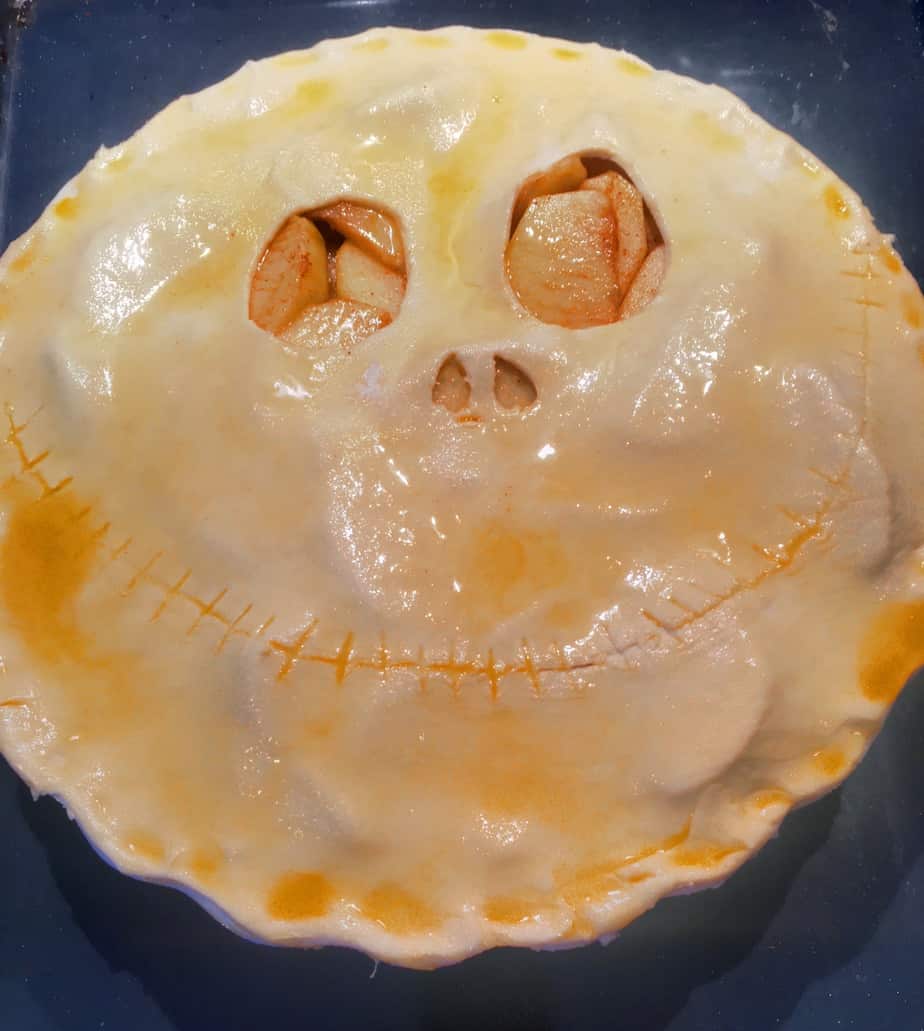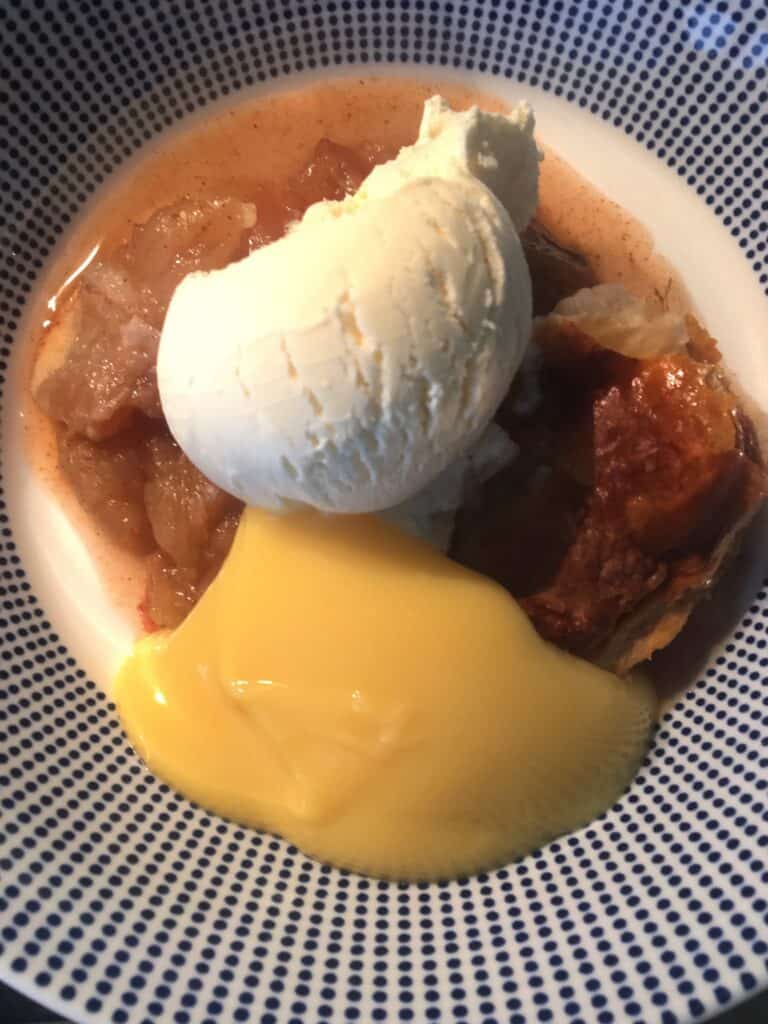 Serve with vanilla ice cream, custard or cream, or all three!
Have you tried my rainbow bagel recipe?