A Little Taste of Portugal in London at the Radisson Blu Portman … the Hotel chain have created what they call  "An Anglo-Lisboa summer social honey pot".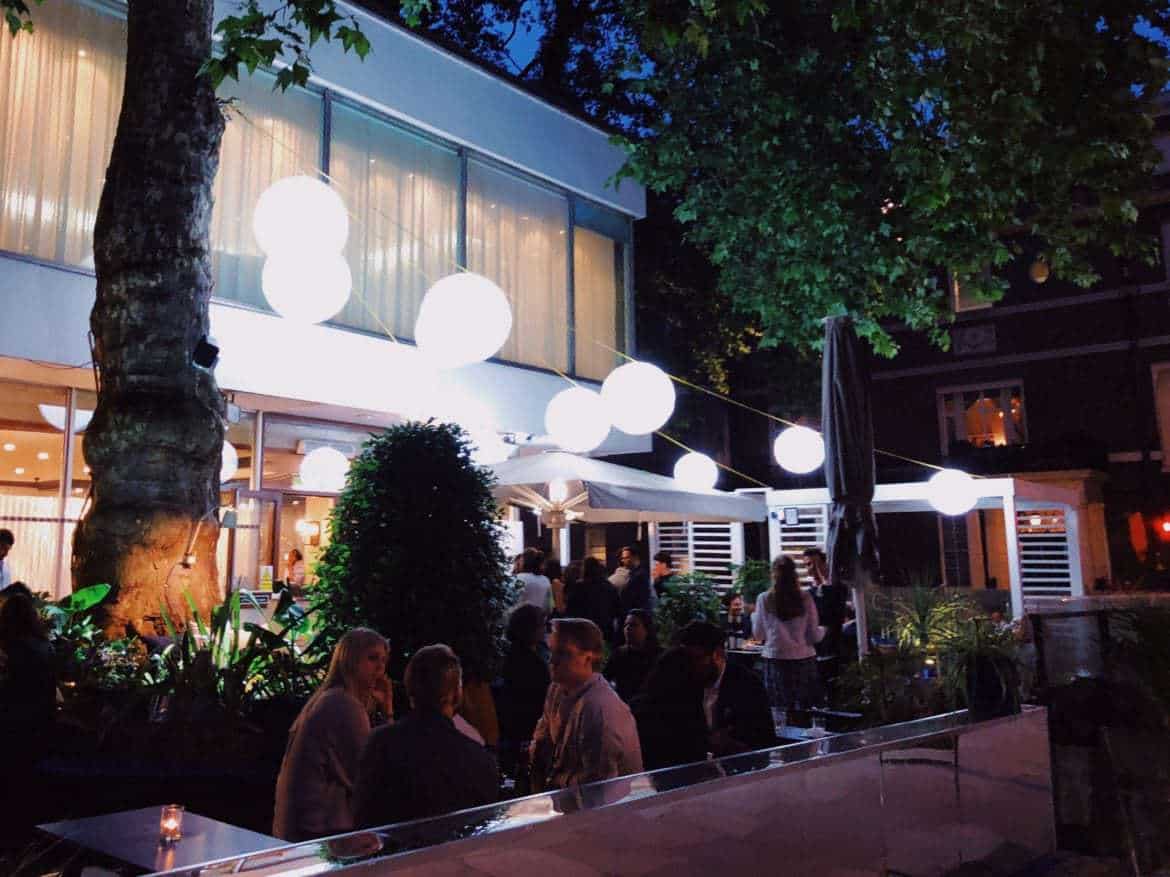 Portugal in London, Radisson Blu Portman curated by Den Ldn
Great pop-ups in the capital are often curated, and the Lisboa Jardim is no exception.  Den LDN (the guys behind the sold-out Woody Bear Winter Pop-Up) has taken inspiration from one of the most talked about capital cities of 2018, Lisbon.  And, after a speedy visit last night, I think they've cracked it.
Cocktails in Cans
Small tins with ring-pull tops contain three pre-mixed cocktails, including the Porto Adonis, Negroni and an Old Fashioned, just one of the many quirks on offer.  Expect un-canned drinks too (£8/£12) the Florodoro (Gin, fresh ginger, raspberries and ginger ale) is a stunner.  There's rum, tequila, and Port too.  Wine is in the category of Nice (£4/£22), Nicer (£5.50/£30) or Nicest (£7/£40).  Beers include Sierra Nevada and Alhambra Reserve.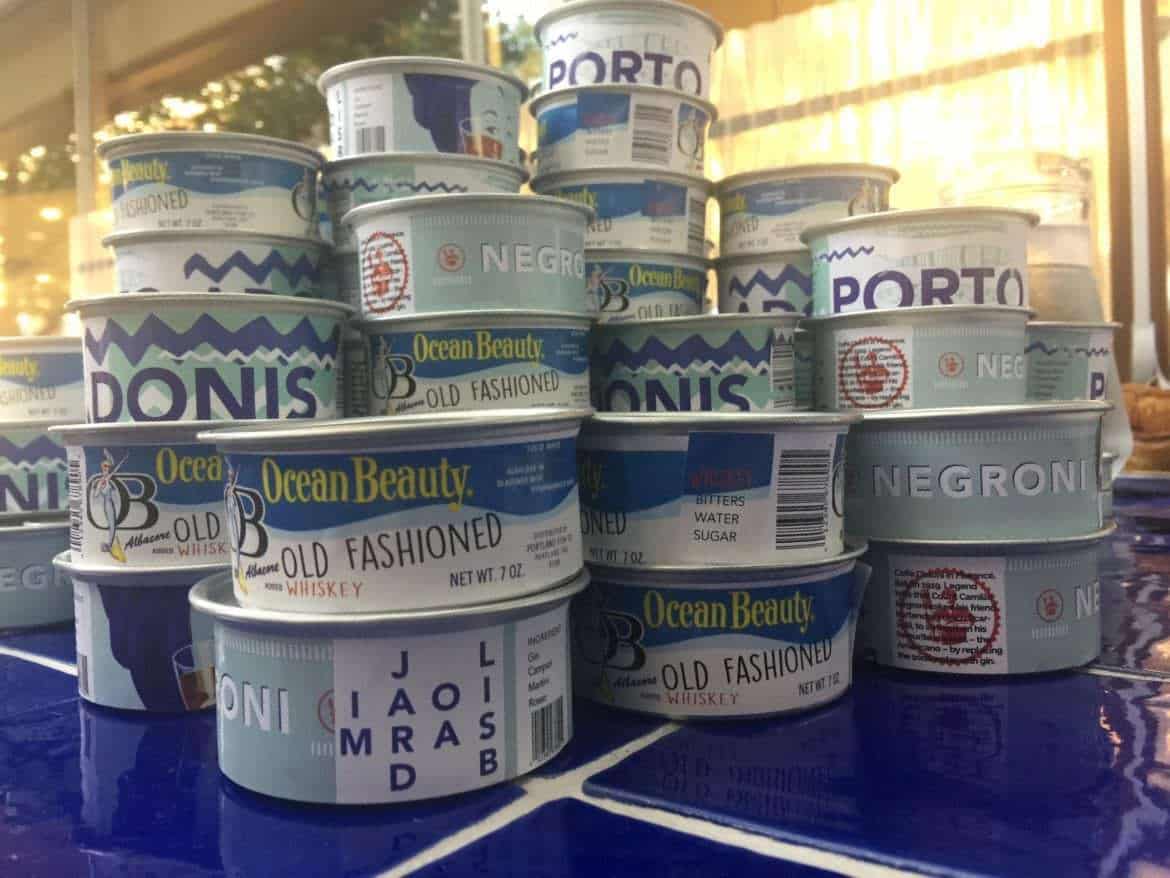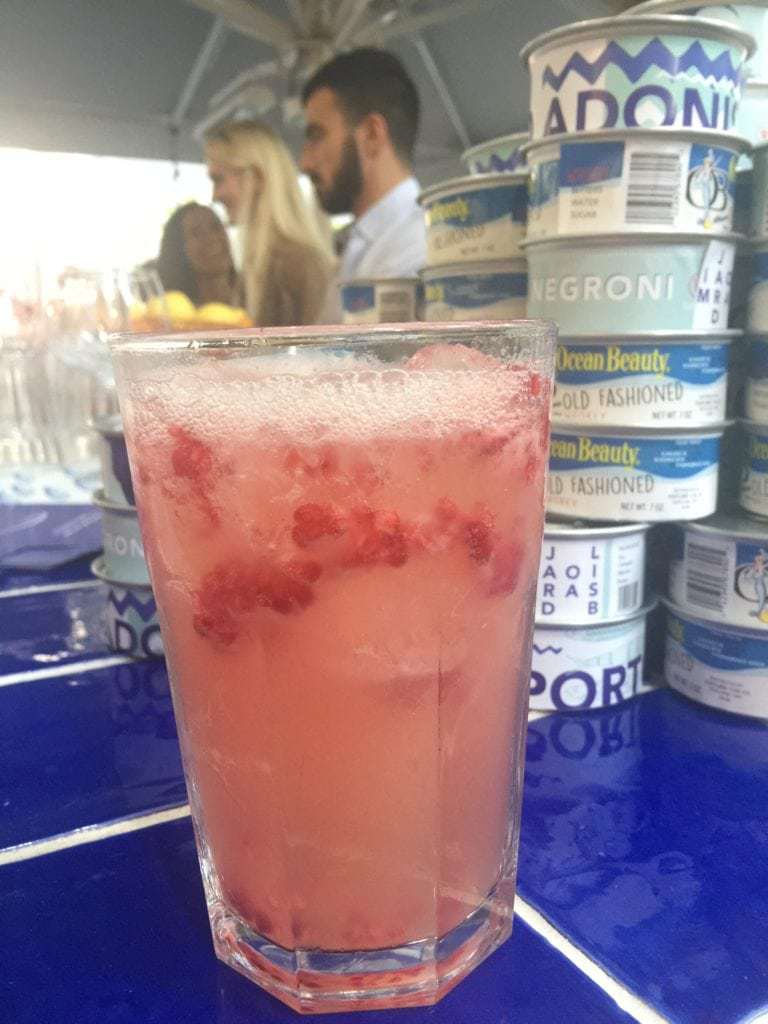 Sardines
Food-wise you can expect a fair deal of authentic Portuguese fish on offer – sardines, mackerel, codfish and calamari, all served with bread, butter and pickled red onions.  Traditional fish pate, the kind found on every Portuguese restaurant table is here too.
There's even the wonderful cafe de nata.
Terrace
You'll find this leafy outdoor posting on the Terrace of the Radisson Blu Portman Hotel.  It's in a great position, just behind Marble Arch and a hop and skip away from Marylebone High Street.
Open 12:00-22:00 from Wednesdays to Saturdays it's walk-ins only and available to hire for private events at all other times.