Autumn nights have just got a whole lot more attractive with game and wine matching at your local pub.  Bring on the dark nights and falling leaves.
Pheasant shooting season is well and truly underway,  but what other food is in the hunters' sights?  Expect a wide variety of game and wild birds destined for the tables of Young's Pubs and Geronimo Inns over the coming weeks.
Each listed pub hosts an event where diners will learn more about game meat and birds and how it's prepared for the pot.  Then there's a chance to taste food and wine from a specially curated seasonal menu.
The Elgin: Notting Hill Gate
My evening at The Elgin began with a glass of Deakin Estate, Chardonnay Pinot Noir, a sparkling wine with a great citrus nose.  No doubt the obligatory Dutch courage needed for the squeamish in the room as next up was the skinning and jointing of a deer.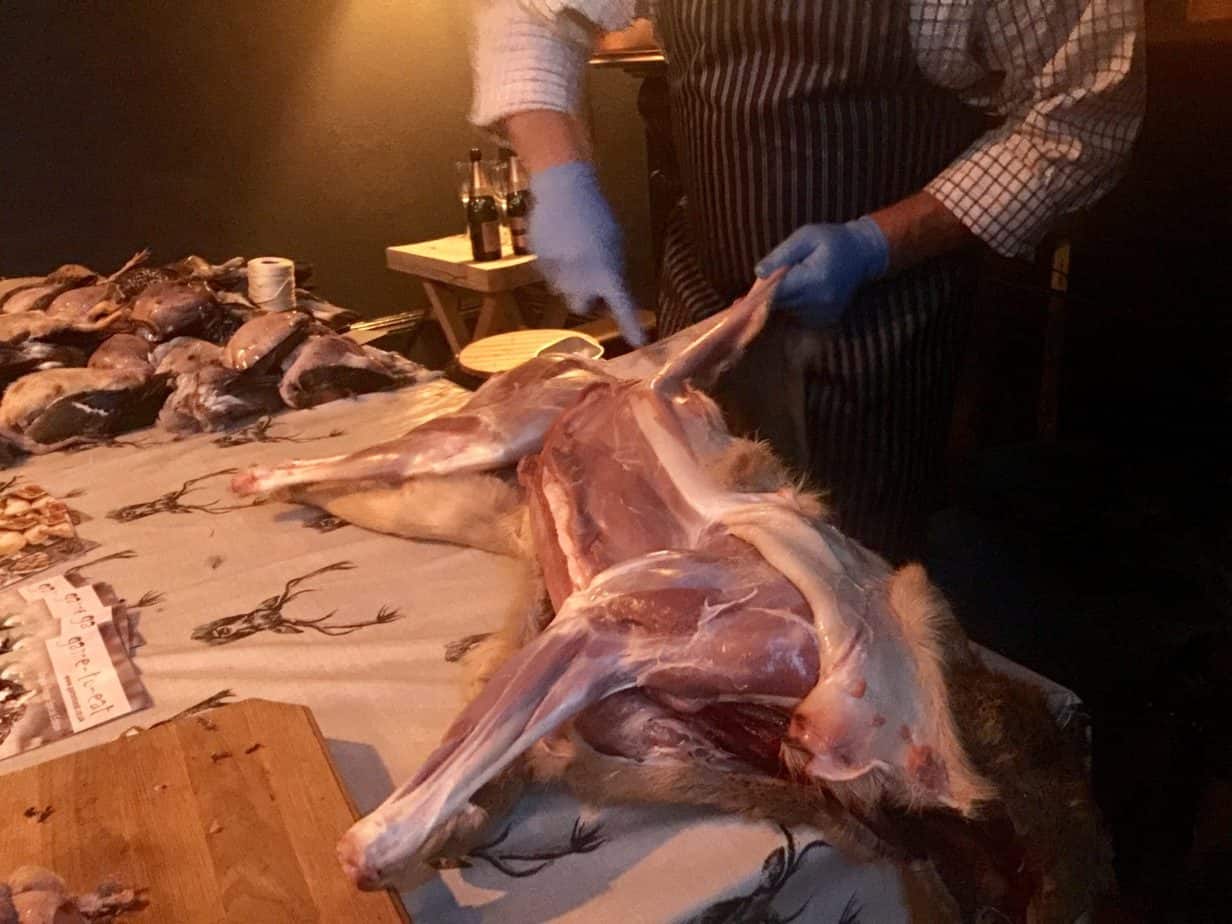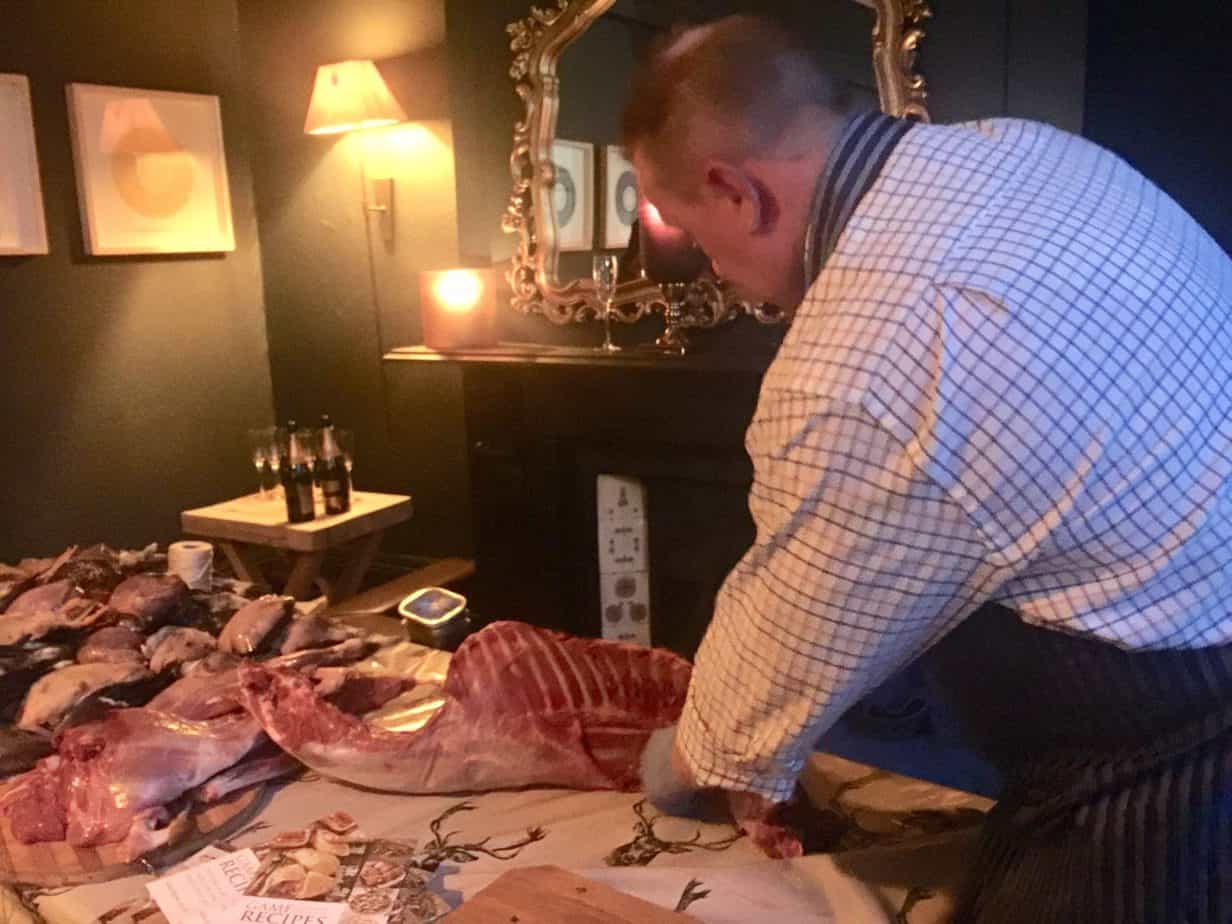 No mean feat for the butcher and game dealer in question, Chris Sole, from Blackmore Game, who was operating with a very sharp knife in a darkened room.  He prepared a few cuts and explained how to cook them.
Working up quite a hunger, the second part of the evening brought a three-course meal with a Sommelier-paired wine selection.  Molly Stevenson from Berkmann Wine Cellars was our wine host for the night.
Pigeon and Partridge
Wood pigeon with blueberry jus, beetroot puree and crispy salsify came with a light Pinot Noir called Jealousy.
Pot-roast Partridge breast with bacon, savoy cabbage, ironbark pumpkin and redcurrant jelly sauce, with a Bordeaux and a beautiful dessert of Toffee Apple pudding a Curas Muscat.
All of the wines are available in the pubs by the bottle.
Want to know more about game meats, without the need to cook?
Game and Wine Matching
These are the venues taking part:
Oct 5, The Alma, Wandsworth
Oct 11, The Blue Boar, Chipping Norton
Oct 12, The Hand & Spear, Weybridge
Oct 18, The Dukes Head, Putney
Oct 25, The Bulls Head, Barnes
Tickets start from £35 per person and are available directly from the pub or their website.
Here's my post on pairing game with whisky.