It takes 86 technicians eight days to transform the Royal Albert Hall for the Cirque du Soleil performance of Amaluna, and it's their eighth production at the Victorian Concert Hall.
Before the performers start rehearsals, 730 seats in the arena are removed to fit a new raised floor, 2 metres higher. A scaffolding grid and a 7 and a half metres revolving ring suspend from the ceiling. From this grid lighting clusters and anchor points are placed for the flying acrobatic performers. The winch in the centre of the Carousel can lift almost 500 kilogrammes at 3 metres per second. Exhausted? Have the heart for the Cirque du Soleil athletes and musicians performing throughout the 2-hour show.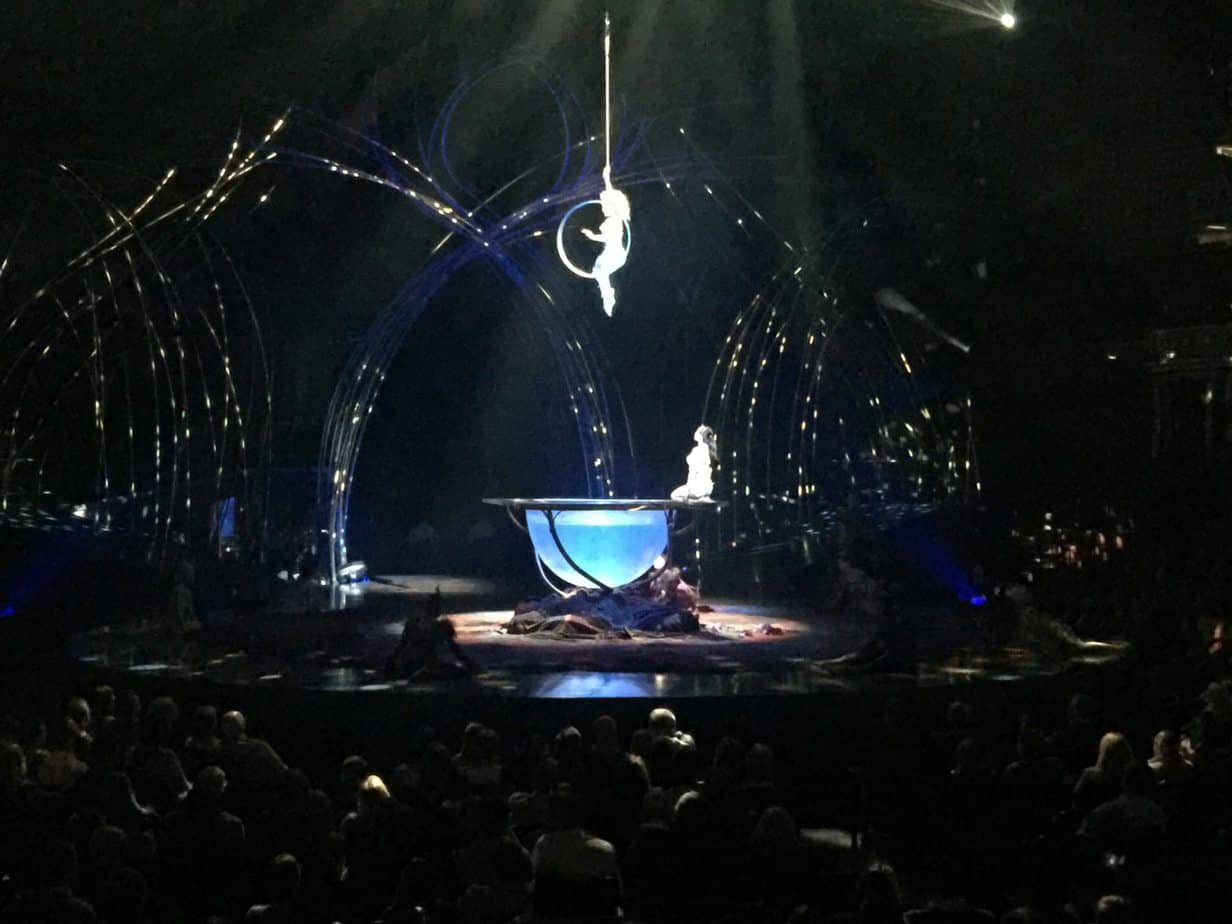 Cirque du Soleil, Amaluna: The Story
It's a celebration of love and a tribute to the work and voice of women. A very loose interpretation of William Shakespeare's The Tempest
Amaluna is written and directed by Tony Award-winning director Diane Paulus. It follows the original play, although some names are changed and dialogue replaced with set pieces, including the four elements.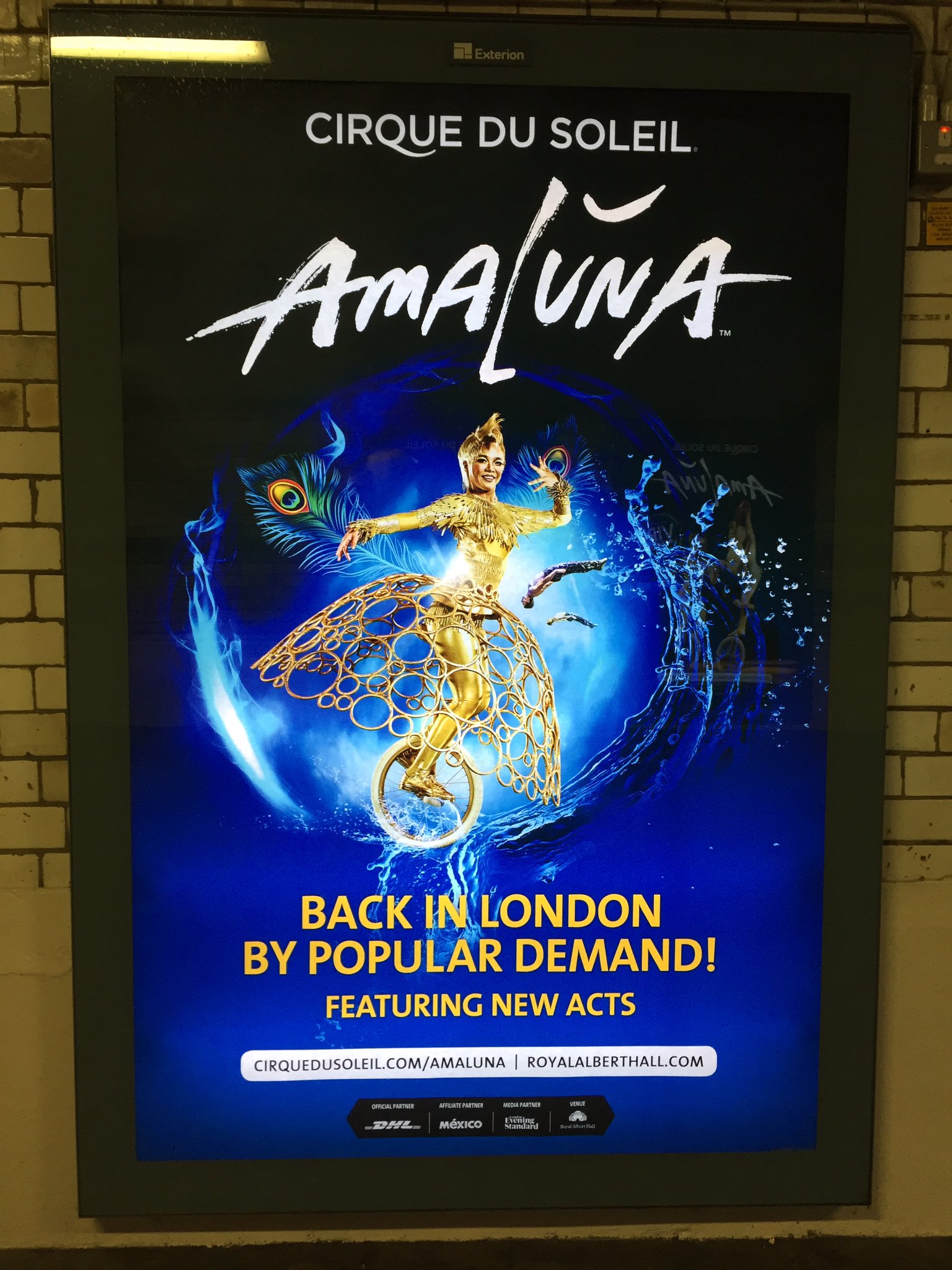 Amaluna: Shakespeare
For anyone who's read Shakespeare (in school, or for pleasure) Act One opens with Prospero, a Magician and the rightful Duke of Milan.  Put out to sea in a boat to die, Prospero and his daughter Miranda survive and are found exile on a small island.  In this production, expect a Queen instead of a Duke because Amaluna is doing it for the girls.  Seventy percent of the cast are female performers, and they've got an all-female live band.  The Shaman is named Prospera and sticking with the Shakespeare text; they live on an island.
Keeping up? Good.
Cali is short for Caliban a lizard -cum-juggler.  And he's the disabled son of a sorceress raised by Prospero in the play.  Their relationship does turn ugly when Caliban tries to abduct Miranda.
A storm, thunderous Cello score and a daring trapeze act replicate The Tempest after Prospero discovers his brother is on a nearby ship.
The ship, sinks and all passengers are washed up on the island. Ferdinand or 'Romeo' is the young Prince and one of the survivors.
A comedic thread runs throughout; these two carry out their courtship throughout the night.
Amaluna: A Love Story
Miranda and Romeo meet and fall head over heels in love. Romeo performs amazing feats of strength to impress her.
It's here, faced by a company of dancers dressed in black and silver, representing Cali's ally, Romeo and Miranda meet the island's Peacock Goddess with a thousand arms.  Cali imprisons Romeo in a water bowl and performs a multiple-ball juggling act with flames. Miranda is kidnapped by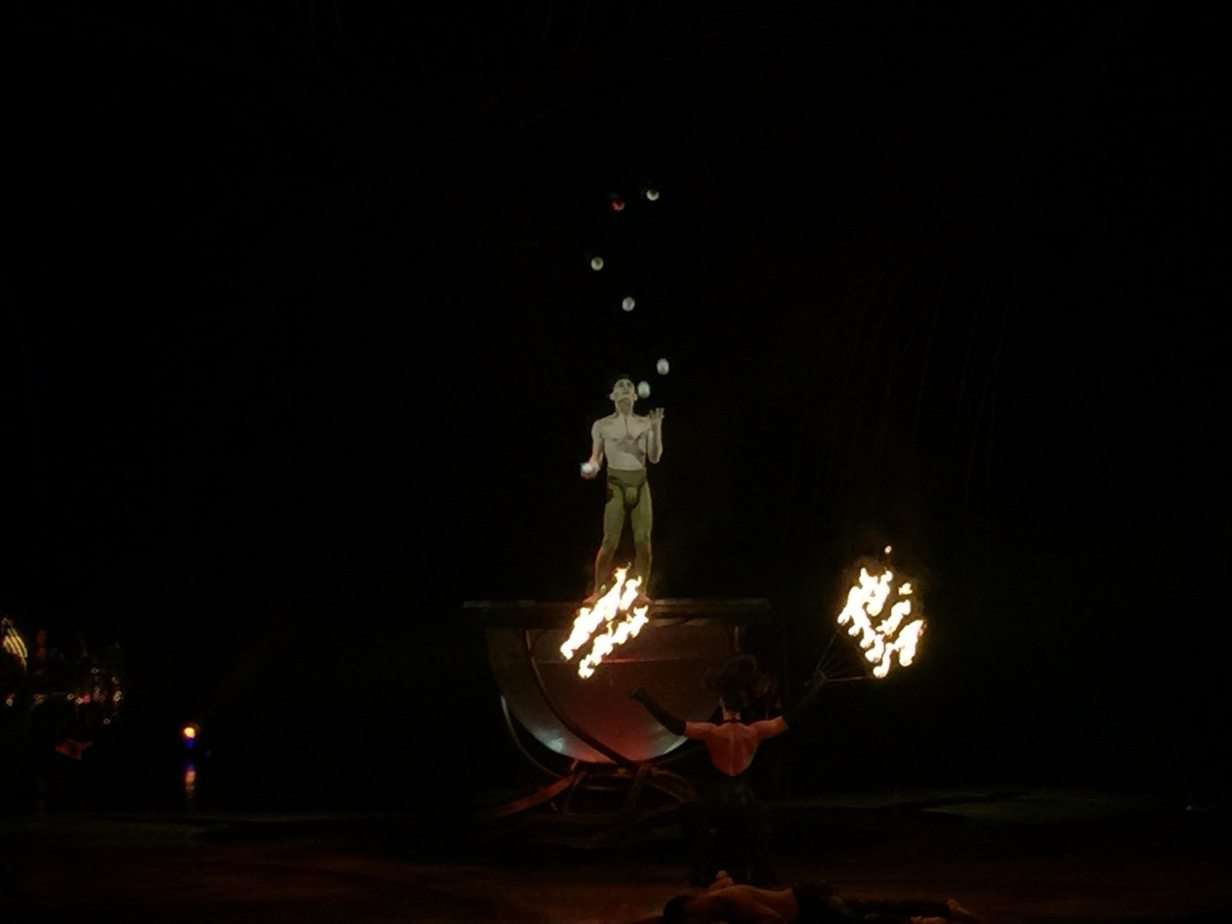 Prospera frees the young lovers and marries both. All the performers come on the stage together.
The End.
Two hours flew by, punctuated by a fifteen-minute interval. Book tickets and go.
Be quick; Cirque du Soleil, Amaluna ends on Sunday 26th February.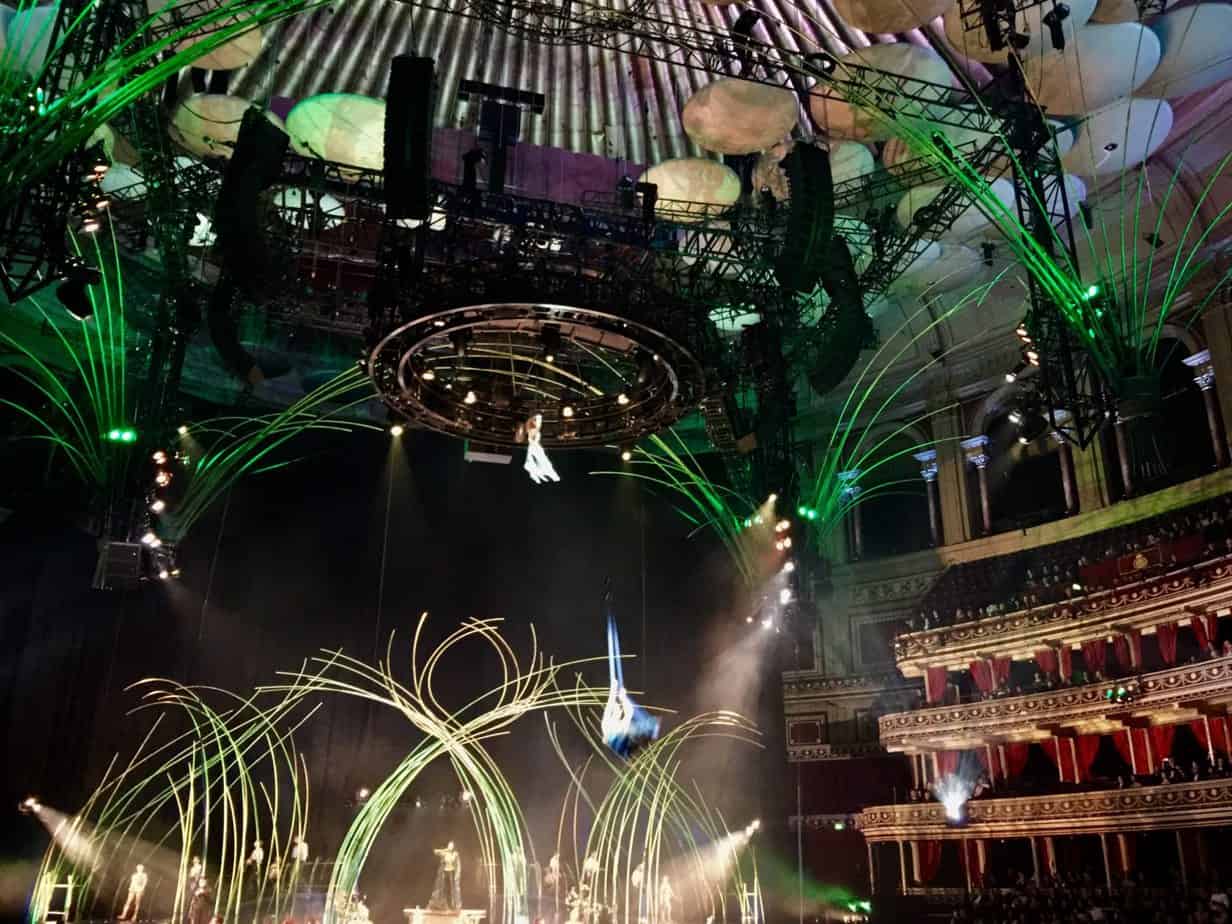 Thanks to Planet Rock's Breakfast DJ, Paul Anthony, for my ticket and Nicki Chapman for the invite.