Apple Roses are a fabulous alternative to apple tart. I got the idea to make them as part of my British Fortnight collaboration with Aldi when I tried these delicious tarts. For just 49p each it's hard to believe the team have cracked the authentic taste of a Portuguese custard tart, or Pastel de Nata, delicious vanilla custard centres with a deep puff pastry base.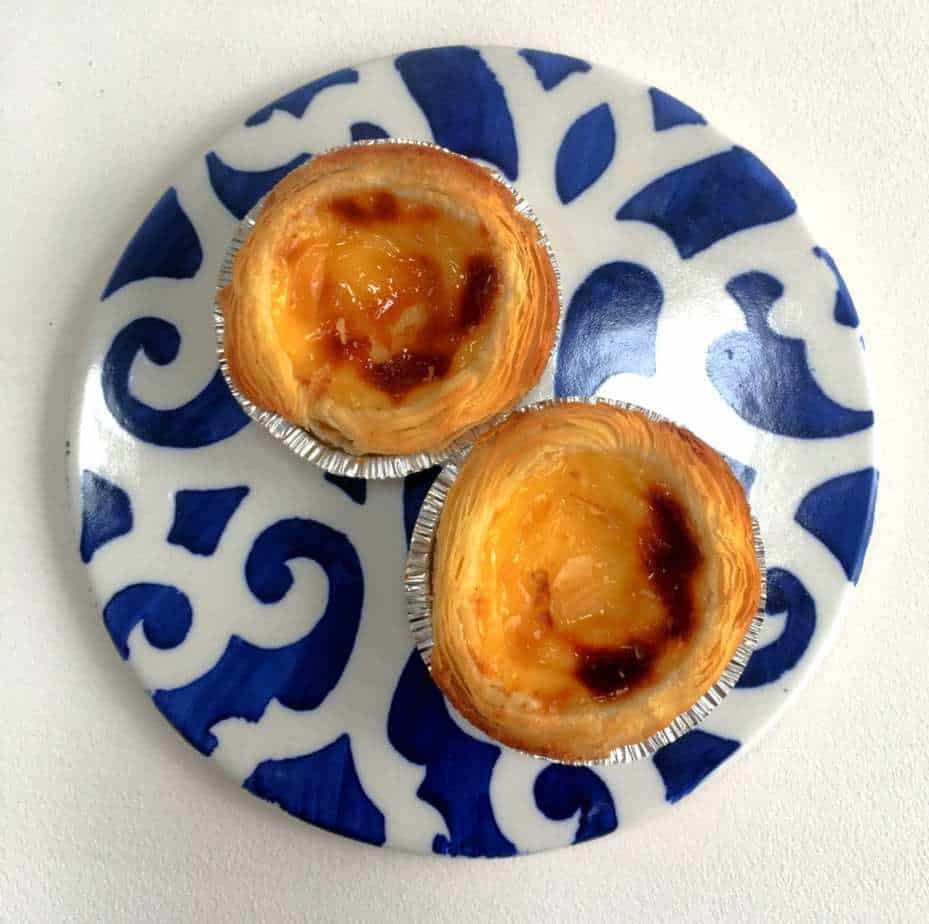 Aldi asked me if I'd take on their British Food Fortnight challenge, making three traditional British recipes with a twist. This is my take on the individual apple pie.
Meal Maths
Some Meal Maths for you.
Puff Pastry 85p
3 Bramley Apples (or eating apples) 39p each £1.17
Clotted Cream £1.39
Cinnamon (optional)
£3.41 which means each tart with a decent dollop of cream is 56p
Ingredients
Makes 8
A packet of rolled Puff Pastry
3 Bramley Apples (you can use red eating apples too)
Small jar of apricot jam
1 lemon
A small amount of flour for dusting the work surface
Method
Take your puff pastry out of the fridge an hour before you need to use it. Aldi's (and most other) puff pastry is pre-rolled onto a greaseproof sheet. If you don't leave it to relax, the pastry sticks to the sheet and shreds.
Next, prepare a bowl half-filled with water and the lemon juice. Cut the apples in half, remove the core and cut the apples in paper-thin slices with a Mandolin if you have one.
Coloured Peel
Leave the peel on the apple to give the red or green colour to your roses. Place the sliced apples in the bowl filled with lemon juice so that they don't brown.
Microwave the apples in the bowl for about 3 minutes, to make them slightly softer and easy to roll. If you prefer, you can simmer the apple slices with the water in a small pan. The apple slices should be cooked just enough to bend without breaking. If they snap, you need to cook them a little more.
Roll the pastry
Unroll your puff pastry on a work surface with a little flour. Using a rolling pin, stretch the dough into a rectangular shape roughly 12 x 9 inches. Using a pizza cutter, cut the pastry into six equal vertical strips.
In a bowl, place three tablespoons of apricot preserve with two tablespoons of water. Microwave for about one minute, or warm in a pan. This will be spread on each strip of pastry.
Preheat the oven to 190°C. Drain the apples.
Arrange the apple slices on the dough, with the half-moons overlapping each other. Make sure the top, skin side, of the slices, pokes a little out of the strip. Sprinkle with cinnamon (if using)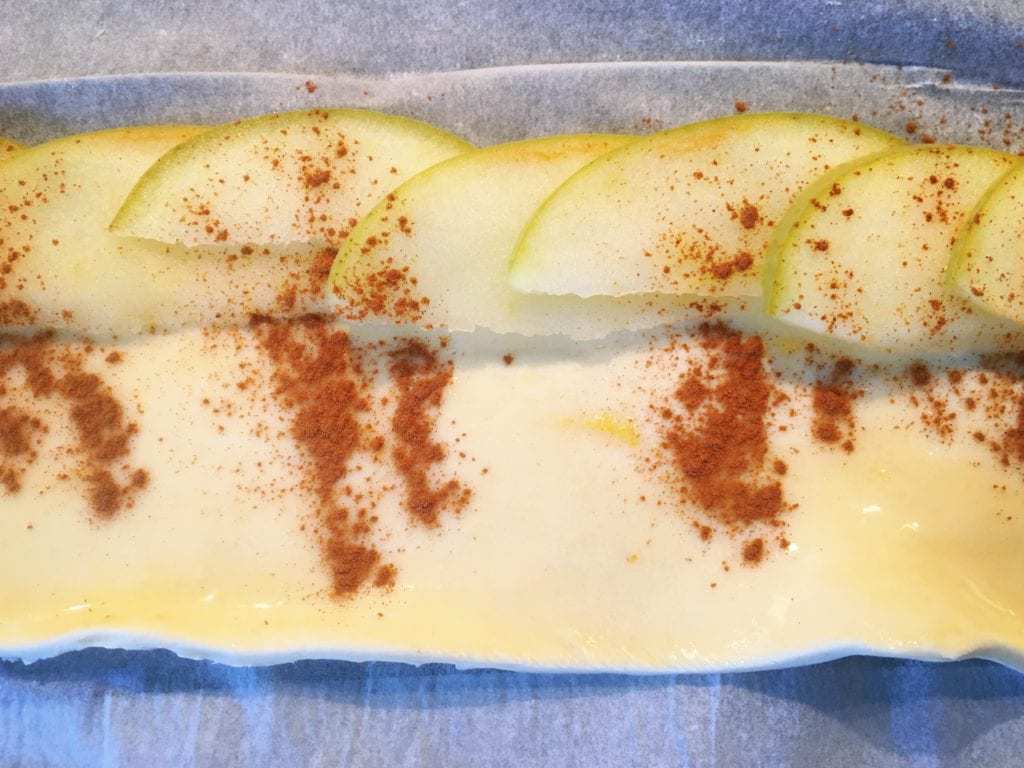 Fold up the bottom part of the dough.
Starting from one end, carefully roll the dough, keeping the apple slices in place. Seal the edge at the end, pressing with your finger, and place in a regular muffin cup. If you have a silicone mould it won't need greasing. If you're using tin, make sure they're well oiled
Foil cover
Do the same for all six roses. Bake for about 40-45 minutes. IF the apples start to burn after the first 30 minutes, move the pan to the lower rack and finish baking. You can loosely cover with foil for the last 10-15 minutes.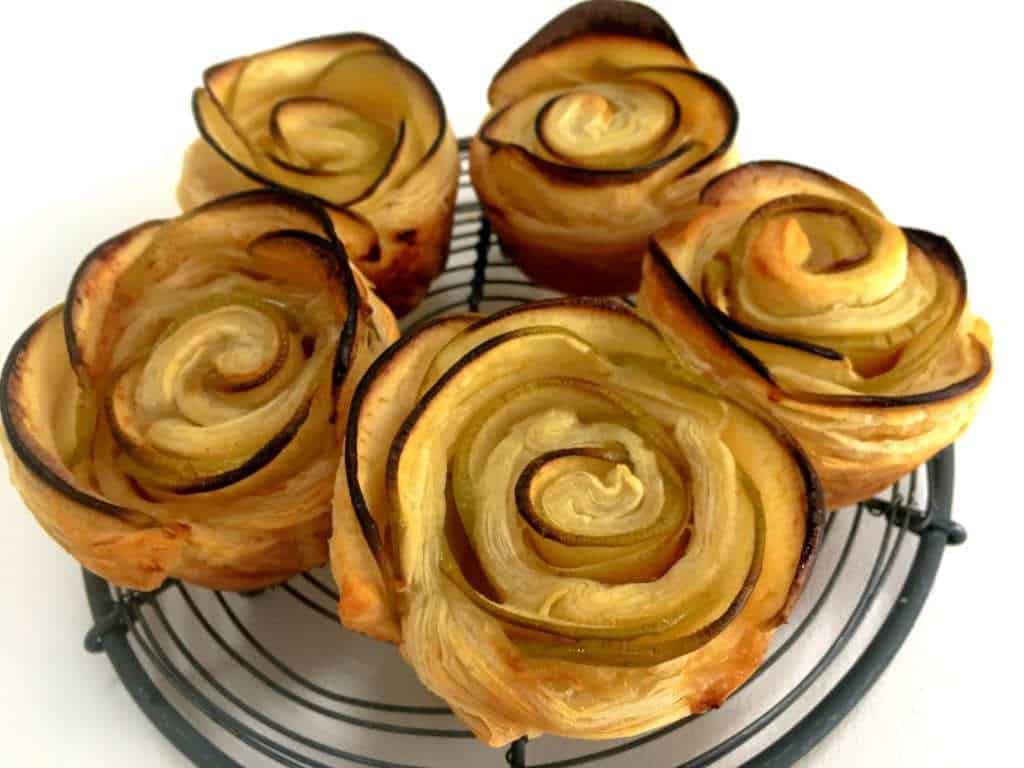 Sprinkle with icing sugar. Dollop with clotted cream.
Apple Roses are at their best right after baking. They can be stored in an air-tight container at room temperature for up to two days.
This is my final recipe for British Food Fortnight in collaboration with Aldi, did you see my Kedgeree recipe?